Boots & Whiskey Presents THE PATIO TOUR Featuring Scarlett Drive
SCARLETT DRIVE satisfies with small town heart and big town energy.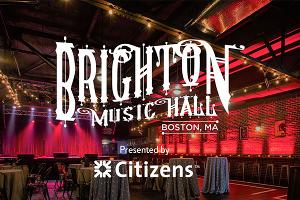 Boots & Whiskey presents: The Patio Tour 2023 featuring Scarlett Drive, with Houston Bernard and Nick Casey.
SCARLETT DRIVE is a pop-country rock group based in Boston, MA. As a fresh craving for original country music has swept over New England, SCARLETT DRIVE satisfies with small town heart and big town energy.
Their latest album 'Shaky Ground' has taken the local scene by storm. With songs like 'Shaky Ground', 'Bible Belt', 'Ain't All Roses', and 'Big Britches', allows for Scarlett Drive to bring their big sound and stage presence to an iconic Boston venue for a night of original songs that showcase what they are all about. Frontman, Russell James (Chris Martin) brings a large personality and incredible vocal sound to the band and live show. Backed by an incredible four piece band and powerful female vocalist, Scarlett Drive never disappoints a crowd. From opening shows for Michael Ray in 2022, to headlining venues all over New England, 2023 will showcase their original work unlike they ever have before.
HOUSTON BERNARD is a singer/songwriter born in Oklahoma, raised in Alaska and now resides in the Boston area. Houston lives and breathes the essence of country music. From his storytelling lyrics to his red dirt Texas Honky Tonk sound, Houston brings the soul of country music to New England. With songs like 'People We Are', 'American Dream', and 'All We Are Is Memories', Bernard really showcases his talents with storytelling in a way that rivals the biggest names in Nashville. Pairing Houston with Scarlett Drive is a wonderful way to bring two styles of country music together for an incredible night of original storytelling.
NICK CASEY is a singer/songwriter hailing from the Ocean State. Nick's soulful sound brings you back to the time of Merle, Johnny, Hank, and Haggard. This young man's original music brings the heartbreak, the joys, and the stories we all love from the country music of the 70s. Casey's deep tones and guitar picking will make you think you're seeing the Greats for the first time.
Tickets are now available on Ticketmaster and the Brighton Music Hall Box Office. Doors for the Show will open at 7pm and the Showtime is 8pm. Brighton Music Hall is located at 158 Brighton Ave, Allston, MA 02134.