Student Blogger: Marissa Tomeo - Page
MOST POPULAR ARTICLES
LAST 365 DAYS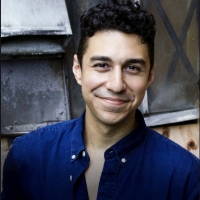 BWW Blog: Interviewing NYC Singer/Songwriter Joey Contreras
Posted: Nov. 23, 2020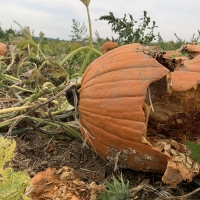 BWW Blog: Last-Minute Broadway Halloween Costumes
Posted: Oct. 27, 2020


BWW Blog: Introducing Me! - Marissa Tomeo
Posted: Oct. 16, 2020


BWW Blog: What is Gen Z's Problem With Matthew Morrison?

January 18, 2021

Most of us know Matthew Morrison from his role as Mr. Will Schuester in the revolutionary television series, Glee. However, he's also been in numerous Broadway shows, specifically The Light in the Piazza, the 2008 revival of South Pacific, and, most recently, Finding Neverland.
---
BWW Blog: Interviewing NYC Singer/Songwriter Joey Contreras

November 23, 2020

Student blogger Marissa is giving you an inside look at the mind and life of a fantastic musical theatre-style songwriter.
---
BWW Blog: An Open Letter to Those Questioning Whether to Vote and Who to Vote For

November 3, 2020

If you support a person involved in the arts, if you enjoy watching actors on television or seeing live theatre, if you love someone who is queer, not white, or a woman, you cannot vote for a person that wants to take away their rights.
---
BWW Blog: Last-Minute Broadway Halloween Costumes

October 27, 2020

BOO! Halloween is less than a week away! Do you have your costume ready for your Zoom costume party, handing out candy to trick or treaters, or a spooky social distancing soiree?
---
BWW Blog: Introducing Me! - Marissa Tomeo

October 16, 2020

Helloooooo BroadwayWorld! My name is Marissa Tomeo (she/her/hers) and I'm a new student blogger here to share all things about being a theatre major and college student during this global pandemic!
---