Student Blogger: Blake Velick
MOST POPULAR ARTICLES
LAST 30 DAYS
Student Blog: Tony Predictions
Posted: Sep. 14, 2021


Student Blog: Returning to In-Person College Theatre
Posted: Sep. 2, 2021


LAST 365 DAYS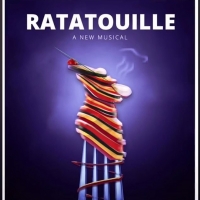 BWW Blog: Remy the Ratatouille - The Tik Tok Musical Craze
Posted: Nov. 19, 2020


Student Blog: Jagged Little Grammy
Posted: Mar. 15, 2021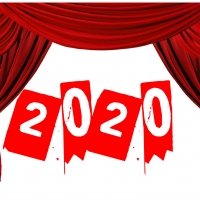 BWW Blog: The Best of Theatre - 2020
Posted: Dec. 23, 2020


BWW Blog: Behavioral Science and Theatre
Posted: Dec. 11, 2020


Student Blog: Validating Violence

September 24, 2021

Violence is universally perceived as an unnecessary evil. However, metaphorical violence in theatrical direction allows for actors to have creative freedom while staying within the limitations of a director's vision. In Anne Bogart's A Director Prepares, violence is compared to decisiveness, articulation, and disagreement.
---
Student Blog: Tony Predictions

September 14, 2021

Need some help predicting the winners? I have attempted to predict about half of these categories (mainly the musical theatre categories since I was not able to see the majority of the plays in the 2019-2020 season), and have provided some rationale for each category. Of course, all the nominees deserve awards, but only one can win in each.
---
Student Blog: Returning to In-Person College Theatre

September 2, 2021

Putting on shoes for class felt strange yesterday. I am accustomed to rolling out of bed ten minutes before my first class and eating my breakfast while listening to a Zoom lecture. Beyond the strangeness of preparing for in-person classes, I have to prepare for in-person auditions and rehearsals.
---
Student Blog: The American Fairy Tale

August 11, 2021

The Wizard of Oz shows audiences that times may be tough, but love, friendship, and humanity can be fostered through hard work. Even though this fairy tale can be considered propaganda in the age of the Great Depression, it can still function as motivation for Americans to take risks and combat their struggles in troubled times.
---
Student Blog: Mask Up!

August 3, 2021

According to a recent announcement from the Broadway League, all audiences, performers, crew members, and theatre staff must be vaccinated and audiences must wear masks. This does not bother me at all since I recognize the benefits of keeping everyone healthy and safe in exchange for incredible theatre.
---
Student Blog: Stephen Sondheim and George Seurat

July 12, 2021

Sunday in the Park with George illustrates the struggles of being an artist in two different centuries. Undoubtedly, these struggles continue to perpetuate in the contemporary art world and can be applied to Stephen Sondheim's experience as a musical theatre composer and lyricist.
---
Student Blog: 2 Songs That Shouldn't Have Been Cut From In The Heights

June 25, 2021

I was disappointed to find out that "Inútil" and "Everything I Know" were cut from the movie. These are two of my favorite songs from the musical and they are essential to the characterization of Kevin Rosario as well as his daughter Nina.
---
Student Blog: An Interview with Dana Steingold

June 2, 2021

For her Broadway debut, Dana originated the role of the Girl Scout and she understudied Lydia. She has also been seen Off-Broadway in Avenue Q and in the first national tour of The 25th Annual Putnam County Spelling Bee. Read on for some inspiration, advice, and hope for the future of the theatre industry!
---
Student Blog: 5 Tips for Securing a Theatre Internship

May 26, 2021

The internship application process can be incredibly stressful with sending out multiple cover letters, participating in virtual interviews, and waiting weeks to hear back from companies. However, polishing your application materials and theatrical skills will have employers begging to have you join their teams.
---
Student Blog: Thoughts on the Dear Evan Hansen Film Trailer

May 19, 2021

The musical was a unique addition to the Broadway lineup since it effectively integrated social media and projection into theatre. There was always something to capture the eyes of audiences, and it offered new experiences for returning fans. However, I am curious how this will transfer to the screen.
---
Student Blog: The Phantom of the Orchestra

April 28, 2021

Cameron Mackintosh and the producing team should reconsider their orchestral decision in order to benefit the growth of musicians in the theatre industry and conserve the splendor of The Phantom of the Opera's iconic music. Otherwise, Mackintosh may become the phantom of the orchestra.
---
Student Blog: 5 Questions for Producers

April 9, 2021

There has been reopening success in Australia with Frozen: The Musical, but will Broadway and the West End be able to implement the same safety measures? Here are five questions for producers that audiences are begging to know the answers to regarding the reopening of theatre.
---
Student Blog: Penn Playwright: An Interview with Bilal Morsi

March 29, 2021

Penn student Bilal Morsi believes there is room to expand on public health in playwriting. He mentions that 'RENT focuses on a very specific intersection of society and health that artists haven't had to confront in the same caliber until the current COVID-19 pandemic. How will the coronavirus story be told? I hope to be a part of that movement.'
---
Student Blog: Jagged Little Grammy

March 15, 2021

Although this is certainly a time of celebration for Jagged Little Pill, it is not time to jump to conclusions regarding the 74th Tony Awards. The cognitive science of voter behavior and the breakdown of Jagged Little Pill's nomination reveals how the win could influence the outcome of the Tony Awards if voters are not well informed.
---
BWW Blog: Meet Quadramics! An Interview with the Chair

February 19, 2021

Since the end of my freshman year, I have been on the board of Quadramics Theatre Company which is known for its student directed fall play and spring musical. Recently, I had the opportunity to sit down with Anika Dalvie, a senior studying Psychology, who is the Chair of Quadramics.
---
BWW Blog: 5 Tony Award Categories to Consider

February 5, 2021

Here are 5 new categories that I insist the American Theatre Wing must consider adding to the Tony Awards. 
---
BWW Blog: Reviving the Retelling of a Tale

January 26, 2021

The 2020 West Side Story just adds another artform to the Shakespearean tragedy.
---
BWW Blog: Coronavirus and Closings

January 15, 2021

This is why some of your favorite Broadway musicals are closing.
---
BWW Blog: The Best of Theatre - 2020

December 23, 2020

The pandemic has not stopped theatre. Instead, it opened up new avenues for theatrical material to be presented across the globe.
---
BWW Blog: Behavioral Science and Theatre

December 11, 2020

To create great theatre, we must apply cognitive science and psychology. 
---