BWW REVIEW: Wonderfully Whimsical And Utterly Inspiring, JOSEPHINE WANTS TO DANCE Proves Anything Is Possible If You Really Want It

Saturday 14th April 2018, 6:30pm, Lend Lease Darling Quarter Theatre
Monkey Baa Theatre Company's latest adaptation of Jackie French's (writer) and Bruce Whatley (illustrations) fabulous native animal stories JOSEPHINE WANTS TO DANCE is heart-warming and hilarious as it teaches young audiences to never give up on their hopes and dreams. Returning to Shaggy Gully, this new work is a brilliant blend of music, comedy, costumes and of course, dance, presented by some of Australia's most talented creatives and performers who present a show that is engaging for all ages but particularly children.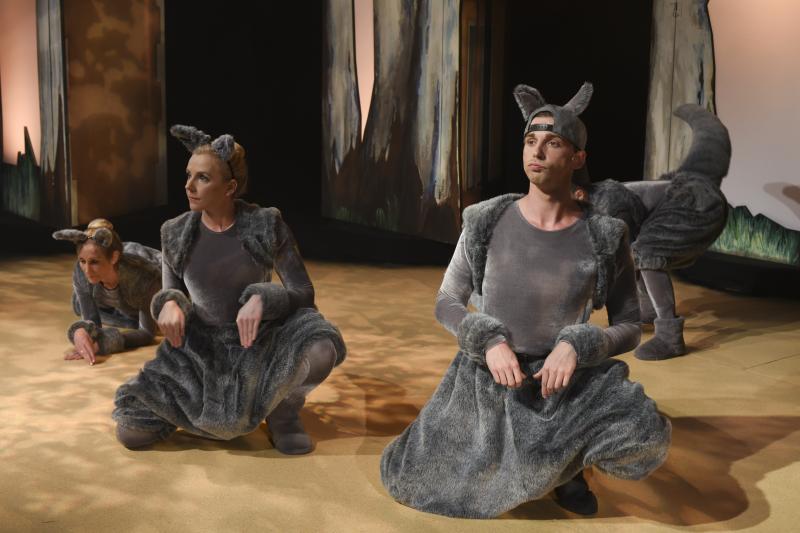 The delightful story of a young kangaroo Josephine (Rebecca Hetherington) and her dreams of doing more than just hopping, sleeping and eating grass is bought to life under Jonathan Biggins' ever inventive direction. Despite being urged by her brother Joey (Hayden Rodgers), to return to the mob, Josephine seeks out dance 'training' from the brolgas (Rodgers and Chloe Dallimore) and lyrebirds (Dallimore and Amanda Laing) before ignoring all of Joey's warnings about the dangers of town and humans to see the touring ballet troupe led by the formidable Russian Madame Katerina Baroninski Gavrikova (Dallimore). Adapted by playwrights Eva Di Cesare, Sandra Eldridge and Tim McGarry (Monkey Baa's founders and resident Creative Directors) with music and lyrics by Phil Scott, this is a well-crafted, incredibly intelligent work.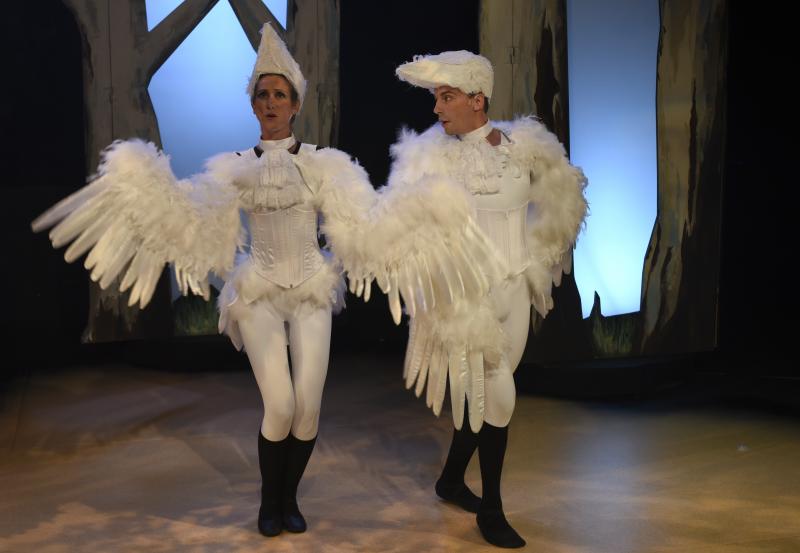 James Browne (Set and Costume Designer) has developed a flexible set that allows the bushland to make way for Shaggy Gully's streets and town hall whilst keeping the stage intimate enough for the range of rural venues the production will find itself on as it tours the country. The costumes are however where Browne really gets to display his creativity with inventive expressions of the mob of kangaroos, flirting Brolgas and playful lyrebirds along with the handful of humans that range from the stylish Ballet Director, camp costume designer Philippe (Rodgers) and the decidedly rural local all-rounder Big Annie (Laing). Lighting designer Emma Lockhart-Wilson aids in the transitions between the bush and the 'big smoke' with dappled lighting peeking through the trees and bright lights of the Town Hall as the troupe prepare and a separate design for the show within the show. David Bergman's sound design transports the audience to Shaggy Gully with wind through the trees and bird song but whilst Scott's score is beautifully rendered, the balance on some of the musical numbers resulted in Hetherington's vocals being lost under the accompanying track, particularly where your BWWSydney Senior Editor was seated.
Choreographer Tim Harbour has paid great attention to the little points of animal behaviour whilst also delivering delightful dance numbers worthy of Broadway musicals and Las Vegas showgirls whilst still being tasteful and suitable for the family audience. The kangaroos scritch and scratch, the brolgas flirt and the lyrebird sisters, admittedly presented with the iconic 'lyre' plumage of the male of the species, play, preen and present a fun representation of the birds' trademark mimicry. He has incorporated a variety of styles whilst also presenting some simple moves that young audience members can replicate. The re-creation of a simplified Swan Lake gives audiences a taste of the classic tale whilst capturing the comedy of a kangaroo in a tutu.
A thoroughly enjoyable expression of a much-loved story, interestingly based on a real kangaroo that spent time with French and her son, JOSEPHINE WANTS TO DANCE is inspiring and uplifting. As with Monkey Baa's other works, this production respects its audience intelligence and inquisitiveness, presenting the work with an honesty within the fantasy. Swan Lake's lead is referred to as Odette rather than "the swan" and the reality of the familiar fate of wildlife near civilisation is not glossed over, allowing opportunities for learning, investigation and awareness of the environmental impact humans have on natural habitats and wildlife. Scott's music is sophisticated in both its variety and its content with his trademark witty lyrics and his musical references that range from traditional children's entertainment style songs to vaudeville, musical theatre, classical and hip hop.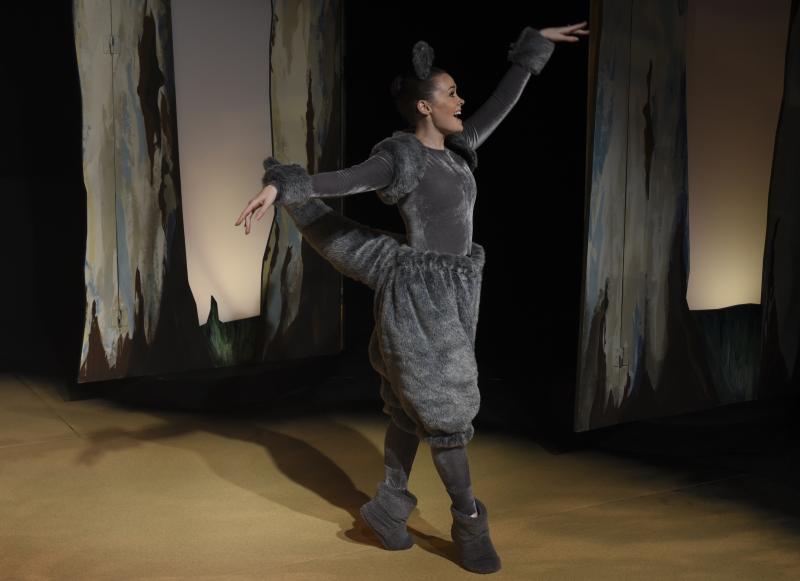 JOSEPHINE WANTS TO DANCE is a must see for anyone with a sense of wonder, whether 4 or 40 or even older. With a delightful message that anything is possible if you work hard and persist and a reminder to look after our environment and its flora and fauna, it holds many learning opportunities for young people whilst being and engaging and entertaining high quality production.
Lend Lease Darling Quarter 16- 24 April and 9 - 12 May 2018