Georgia Theatre Conference Names Jono Davis As New Executive Director
The 2022 Georgia Theatre Conference will take place in Kingsland, Georgia, October 12-15.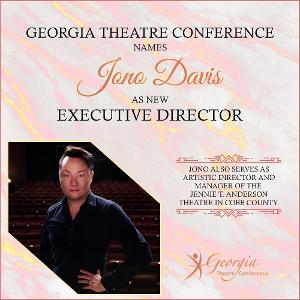 For those following the Jennie T. Anderson Theatre, its Artistic Director and Manager, Jono Davis, isn't going anywhere. Georgia Theatre Conference is returning for its 58th convention this October and has selected Jono Davis as its new Executive Director. He is taking the place of Mary Norman, who is retiring from the position following this year's annual theatre event for grade schools, colleges, professional and community theatres.
With the support and collaboration with Georgia Theatre Conference's Board of Directors, Jono will oversee the planning and execution of the theatre conference. Mary Norman adds, "The Executive Director is vital to keeping the organization running smoothly, while leading change and building relationships. They are uniquely positioned to connect the different visions and ensure a common vision."
Lucy Bryson, Vice President of the organization, fills in the gaps of this long-running mile-marker for artists, "[It] promotes theatrical excellence for all, through a community of artists ranging from professional to the very young. Our conference is a place to share work, ideas, and celebrate the immense talents in Georgia Theatre."
This is not Jono's first foray in event planning and organizing large functions. Along with his work at the award-winning Jennie T. Anderson Theatre, as a Cobb County PARKS employee, he serves as Entertainment Coordinator for all PARKS functions. "I am deeply honored to be joining this fantastic organization. I attended Georgia Theatre Conference as a high schooler, then as an adjudicator, and now this position feels like a full circle moment," adds Jono. "It's a vow, in a way, to continue elevating students, schools, and artists. I'm very grateful and excited about this platform and the endless possibilities of the future for this organization and conference."
The 2022 Georgia Theatre Conference will take place in Kingsland, Georgia, October 12-15. It's set take place in Columbus, Georgia, in 2023. High schools compete in one-act competitions with the hopes of moving forward to the regional Southeastern Theatre Conference in the spring. College artists begin the preliminary audition process to be seen by a multitude of national theatre companies for summer performance/technical work. Georgia Theatre Conference also hosts several middle school, community theatre, and professional theatre performances open to the public and patrons.
More Hot Stories For You
Alliance Theatre Composer Debuts ATL's Newest Holiday Musical, MOTHER OF GOD

November 23, 2022

​​​​​​​Atlanta's newest musical is bringing locals a fresh perspective on one of the greatest-known stories of all time this holiday season. "Mother of God" will make its debut on Wednesday, December 7th, with shows running through Friday, December 23rd at Southwest Arts Center. 
---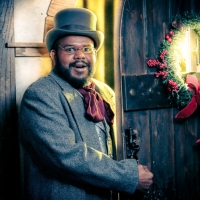 Atlanta Shakespeare Company at The Shakespeare Tavern Playhouse to Present A CHRISTMAS CAROL

November 20, 2022

The Atlanta Shakespeare Company at The Shakespeare Tavern Playhouse will present Charles Dickens' A Christmas Carol, adapted by J. Tony Brown and directed by Laura J. Cole.
---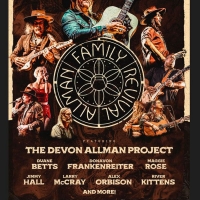 Sixth Annual ALLMAN FAMILY REVIVAL TOUR, Celebrating Life & Music Of Gregg Allman, Kicks Off At Macon City Auditorium

November 18, 2022

The Sixth Annual Allman Family Revival,  one of the year's most anticipated Southern Roots/Rock tours celebrating the Life and Music of legendary Allman Brothers Band co-founder Greg Allman and led by Gregg's son, Devon Allman, kicks off this year's eighteen-city tour with a performance in the historic home base of the Allman Brothers.
---
THE SECRET GARDEN Returns To Atlanta in Large-Scale Theatrical Concert

November 17, 2022

Cobb PARKS and the Jennie T. Anderson Theatre are teaming with the Atlanta Lyric Theatre to break holiday tradition and produce the classic musical, THE SECRET GARDEN.
---
Petite Violette Hosts Holiday Dinner Shows in November and December

November 16, 2022

It's beginning to look a lot like Christmas, and soon, it will sound like it too, at Petite Violette. The popular annual dinner show Boar's Head Feast with the Madrigal Singers returns to the restaurant Monday, December 19th through Thursday, December 22nd.
---