Contemporary Classics Brings THE IMPORTANCE OF BEING EARNEST To Gwinnett
This production of The Importance of Being Earnest will focus solely on BIPOC artists working on the timeless script.
Contemporary Classics presents Oscar Wilde's The Importance of Being Earnest the first weekend in November at Lawrenceville Arts Center in Lawrenceville, GA.
"The truth is rarely pure and never simple." What starts as a simple meeting between friends becomes one of the most popular stories of all time. Proposals, engagements, arrangements, and laughs abound in Oscar Wilde's classic comedy of manners.
This production of The Importance of Being Earnest will focus solely on BIPOC artists working on the timeless script. Director Charles T. Thomas asks, "In a comedy of manners, what does it look like for minorities to relate to each other in a way that has become popularized (and almost necessary) by the white societal structures around them? Are there moments when personal reactions/feelings/responses break through? How aggressive can one be without losing status? WHY IS IT ALL A BIG DEAL?"
The cast includes Chris Hecke (John "Jack" Worthing), Ryan Adolph (Algernon Moncrieff), Nidalas Madden (Gwendolyn), Deja Holmes (Cecily Cardew), Xandria. (Lady Bracknell), Annaliyah Ferguson-Salim (Miss Prism), Angel Fabian Rivera (Canon Chausible), Alejandro Fundora (Merriman), and De'Jyan Horne (Lane).
Completing the artistic team are Susanna Wilson and Mike Weiselberg (Producers; Artistic Directors), Catherine Thomas (Costumes), Caleb Clark (Fight/Intimacy), and Nick Gilomen (Stage Manager/Set Coordinator).
Contemporary Classics, formerly Gwinnett Classic Theatre (GCT), exists to challenge and transform classic Western theater traditions by creating an inclusive community of diverse people, ideas, and cultures. The re-organization and re-naming of the company has resulted in a three-person, non-hierarchical team of artists working through consensus to determine programming and to ensure equitable practices that prioritize principles of equality. The revised name and mission statement reflects these commitments, as well as the desire to expand beyond Gwinnett County, although Gwinnett will continue to be the organization's base.
Performances will be Nov 4 (8pm), Nov 5 (2pm & 8pm), and Nov 6 (2pm). Tickets can be found here on the Lawrenceville Arts Center website.
More Hot Stories For You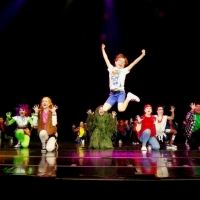 MEAN GIRLS Original Cast Members to Join 2023 Junior Theater Festival Atlanta

December 1, 2022

Original Mean Girls Broadway cast members will take part in the 2023 Junior Theater Festival Atlanta happening in Atlanta, GA, January 13-15, 2023.
---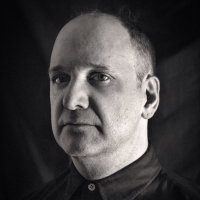 Woodwindist/Composer Josh Sinton Embarks On 10-City Tour This December

November 29, 2022

​​​​​​​Woodwindist, composer and creative musician Josh Sinton caps off an extraordinarily productive and busy year with a 10-city tour, Thursday, December 1 – Sunday, December 18. Performances include stops in New York City; Baltimore, MD; Cary, NC; Richmond, VA; Knoxville, TN; Athens, GA; Pittsburgh, PA; Bloomington, IN; Kansas City, MO; and Chicago, IL.
---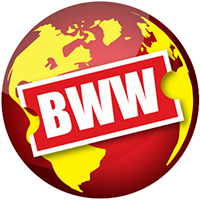 The Springer Opera House Celebrates GivingTuesday with a Wise Investment in the Springer Theatre Academy

November 28, 2022

This GivingTuesday, the Springer Opera House will inspire generosity by raising money for the Wise Investment Scholarship Fund. The fund, created in honor of Springer Theatre Academy founder Ron Anderson, provides tuition at-cost for students in the community to attend the Springer Theatre Academy. 
---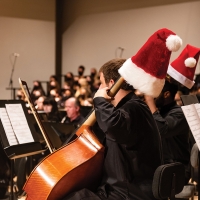 Two Holiday Concerts, Broadway Boys, And Theatre Showcases to be Presented at At ArtsKSU

November 28, 2022

Kennesaw State University's College of the Arts will complete the fall semester with several patron-pleasing performances. After watching 'A Christmas Story' at least three times and shopping on Black Friday and Cyber Monday, do something completely different and attend a variety of ArtsKSU events.
---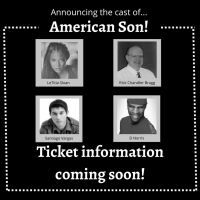 Live Arts Theatre Announces Full Cast For AMERICAN SON

November 28, 2022

Live Arts Theatre has announced the full cast for 'American Son' by Christopher Demos-Brown. This regional premiere of the play has been more than three years in the works, and the cast and crew are excited to share it with local audiences.
---