What's the Most Romantic Broadway Love Song Ever? Over 85 of Your Favorites Tell Us...
What's Broadway without its never-ending parade of fabulous love songs? Broadway composers have been churning them out for decades, and to celebrate Valentine's Day Broadway Style, BroadwayWorld.com spoke to over 85 of your favorites from the Great White Way and beyond to find out what they thought was the most romantic Broadway love song ever written.
Some answers just might surprise you!
Read what they wrote, and then join the fun by posting your own choices below...
Happy Valentine's Day!
Nancy Anderson - A Class Act, Kiss Me Kate, Wonderful Town
"If Ever I Would Leave You" from Camelot because the arc of that melody gets you every time. It's repeated 3 times, and each time I hear the crest of that line, it brings tears to my eyes- "oh, no! not in springtime! SUM-MER WIN-TER OR FALL!!!!!!!!" You can't beat it!!!!
James Barbour - Assassins, Urinetown, Jane Eyre, Beauty and the Beast, Carousel
Ya know I've been working on a LOVE SONGS CD for a bit now and have actually given this some thought. It's a tough call because each song appeals to something different in the listener. Some people might be moved by the likes of ALL I ASK OF YOU or a song like IF I LOVED YOU which is in my top 5 greatest Broadway Love Songs, actually it's number 2 on the list. But in looking at all aspects of a song, music, lyrics and purpose in a show my choice is a song in which the word LOVE never appears...IF EVER I WOULD LEAVE YOU. Here is a song that speaks to the pain, joy, the unwavering devotion and the enduring nature of true love without ever talking about love itself. To me, that's pretty spectacular.
Bryan Batt - La Cage aux Folles, Beauty and the Beast, Seussical, Saturday Night Fever
There are soooo many beautiful romantic Broadway songs that I don't know where to begin! However, considering what show I'm currently in and now having played "Zaza" just few times now, I'd have to admit that it's a toss up between "I Enjoy Being a Girl," "The Cowman and the Farmer Should be Friends," and "Blow Gabriel Blow." I'm kidding, I'd have to go with "I Got Lost in His Arms." Happy Valentine's Day to all young and old lovers whoever you are.
Hinton Battle - Chicago, Miss Saigon, The Tap Dance Kid, Sophisticated Ladies, Dancin', The Wiz, Something Different

"Do That to Me One More Time" by The Captain and Tennille.
Laura Bell Bundy - Wicked, Hairspray
"The More You Ruv Someone" from Avenue Q. "the more you love someone the more you want to kill them." Why? Shows unconditional love?

Laura Benanti - Nine, Into the Woods, Swing!, Sound of Music
I think the most romantic Broadway love song is from Stephen Sondheim's Passion..."Loving you is not a choice...it's who I am....loving you is not in my control...but loving you I have a goal for what's left of my life...I will live and I would die for you...". Gorgeous. It doesn't get better than that.

Stephanie J. Block - Upcoming Wicked Tour, The Boy From Oz
"Unusual Way" from NINE. It touches me to the point of tears. The song has no gimmicks, per say. It's just a true expression of someone loving someone so much. It's almost like they are trying to find the words...I think it's brilliant and honest without any tricks. There aren't many musical theatre love songs with that much purity especially when taken out of context from the show. "Unusual Way" has that purity...I just love it!
Jason Robert Brown - Parade, The Last Five Years, Songs for a New World, Urban Cowboy and Georgia Stitt - The Water, Upcoming: My Mercury, Sing Me a Happy Song
Jason: I always get nervous about questions like this, because I know that my answers are just the same as everyone else's. Nonetheless, and I'm sure fifteen people already wrote this, I can't help but swoon when I hear "My anaconda don't want none unless you got buns, hon." We've all heard it at a million weddings, we've all celebrated our anniversaries with it, but there is just something about "She sweat, wet, got it goin' like a turbo 'Vette" that gets me all goosebumpy. Who could hear that strong, pulsating bass line and not be overcome with memories of their most ardent and innocent passions? I don't know who Sir Mixalot was thinking of when he wrote "Baby Got Back," but that was one lucky woman; you can hear the love in every syllable. "A word to the thick soul sistas – I wanna get wit' ya!" Sorry, it doesn't get more romantic than that.


Georgia: I'm a sucker for the obvious standards, the ones that I'm sure are going to be mentioned a zillion times. I love "My Romance" because it's a perfect blend of lyric and melody and it expresses the idea that simplicity is best. And "All The Things You Are" is a bit more harmonically complex but is also a simple statement of honor and romance. But the most romantic songs are the silly songs that people write and sing to each other to make them laugh. My husband wrote a song for me about how corny it was that I like Barry Manilow, and it's far and away the most romantic (if completely stupid) song I've ever heard.
Charles Busch - The Tale of the Allergist's Wife, Die Mommy Die, Taboo
Some Enchanted Evening. This sounds a bit twisted but my father played Emile De Beque in a community theatre production and when I was a little kid listening to him sing that song, I thought it was just about the most beautiful thing I'd ever heard.

Kerry Butler - Little Shop of Horrors, Hairspray, Bat Boy
"What more can I say" from Falsettoland. There are so many that I love, off the top of my head I picked that one because it's not conventional...or corny.
Liz Caplan - Vocal Coach
In light of the fact that there is going to be a musical based on the music of John Lennon, I would have to say that my favorite love song is "Here There and Everywhere" by John Lennon and Paul McCartney. It has a vulnerability in its lyrics while at the same time, there is an extremely challenging vocal line happening. The lyric "running my hands through her hair" shows a softness of heart and intimacy that only Lennon and McCartney could expose, all the while singing a most dexterous musical passage. "But to love her is to meet her everywhere". This song inspires me to love more and more deeply each time I hear it. It also challenges me as a musician and teacher.
Jim Caruso - Cast Party Host Extraordiaire
I would love to be entertaining and sarcastic and say, "This Was A Real Nice Clambake," but then I'd sound kind of creepy. I happen to love a song from Flora called "A Quiet Thing." It's romantic in the most mature, adult way...a quality I find more and more attractive the older I get! The point is the same as in "There Won't Be Trumpets," by Steve Sondheim; sometimes, it's the smallest moments that can change your life. I also think the lyric to Cy Coleman's "It Amazes Me" is terribly loving. "I'm the one who's worldly wise, and nothing much phases me; But to see me in your eyes, it just amazes me." If someone said that to me...I'd be butter.
Kristy Cates - Wicked
I have to say that my choice for most romantic song comes from the musical version of Faust. The song, "Feels Like Home", was how I
first
told my boyfriend I loved him. This may sound really sappy and dorky, but we were on the roof of my apartment building one night, and I just started singing it to him...because I was too chicken to just outright tell him how I felt!
"A window breaks down a long dark street, and a siren wails in the night. But I'm alright 'cause I have you here with me, and I can almost see through the dark, there's light. If you knew how much this moment means to me, and how long, I've waited for your touch. If you knew how happy you are making me, I never thought I'd love anyone so much."
Kim Cea - Comedian, Smokey Joe's Cafe, Fame
My favorite choice would be ~ "(His Is The Only) Music That Makes Me Dance" from FUNNY GIRL. Why? ~ I had the chance to play Fanny in "FUNNY GIRL" 2 times in my life, and whenever I sang this song I hoped one day to have a love in my life that made me feel this way.
My second choice would be.............."Shadow Dancing" by Andy Gibb. :o)
Michael Cerveris - Assassins, Titanic, The Who's Tomy
Most romantic Broadway showtune? I guess it would have to be "The Internet Is For Porn" from Avenue Q. Yeah, it's been a tough year.......
Donna Lynne Champlin - Hollywood Arms, By Jeeves
EV'RY TIME WE SAY GOODBYE by Cole Porter. This is a rather melancholy song but I think there's something extremely romantic in missing someone and realizing (in their absence) how much better the world is when they're near. And I love how this song talks about how saying "Goodbye" over and over to the same person, never really gets any easier (as those of us in the theatre know all too well). Also, structurally and musically- it's just the right length with a simple melody that's unpredictable enough to be like no other song. When the music mirrors the lyrics "but how strange the change from major to minor" within the key itself, it never fails to make me weep. Goodbyes that never get any easier....sad, yes- but romantic as hell.<
Carol Channing - Hello Dolly!, Gentlemen Prefer Blondes, Wonderful Town

My husband Harry, wouldn't hesitate to say "Sweet Mystery of Life" by Victor Herbert. There so many wonderful songs to consider, from Armenian chants to Broadway standards. I have to admit that I have a particular fondness for "Tea for Two." My husband and I can do a soft-shoe together to it. It's also how we exercise. And he is pretty good too. Definitely better than when we met 70 years ago in junior high school and he danced like the great varsity soccer player he was.

Jenn Colella, Upcoming: All Shook Up, Urban Cowboy

Okay. So, I have always had a very special place in my heart for "All I Ask of You" from PHANTOM. Now I am fully aware that some (probably most) of our Broadway cohorts will scoff at my answer. That nothwithstanding, I can remember the first time I heard the Original Cast Recording of this tune and I felt my teenage heart melt. "If only someone would sing such delicious words to me," I thought. It's a perfect love song sung by two people who feel the exact same overwhelming love for one another. "Say you love me," she implores. To which he promptly replies, "You KNOW I do." Ah. That's all any of us can ask of love.
Douglas Cohen - Composer/Lyricist - Opposite of Sex, No Way to Treat a Lady, Children's Letters to God
I'd have to say "OUR LOVE IS HERE TO STAY" is my favorite romantic song. It was Cathy and my wedding song and represents a beautiful marriage between music and lyrics. Also, knowing it was the last song George Gershwin wrote before he died gives the song an added poignancy. Ira was writing of his love for his brother and the hope that George's legacy would survive the test of time. Thanks to their brilliance, it's a timeless song.
Carole Cook - 42nd Street, Romantic Comedy
Oh so many wonderful songs. "Embraceable You," "I Got Lost in His Arms" (Annie Get Your Gun), "My Romance," but the favorite would have to be Irving Berlins "Always." It was sung at Thom and my wedding reception.
Gavin Creel - La Cage aux Folles, Thoroughly Modern Millie
My favorite lyric in a theatre song is from A WONDERFUL LIFE by Sheldon Harnick and Joe Raposo. It is called I COULDN'T BE WITH ANYONE BUT YOU and it is a remarkable song, with words by one of the greatest lyricists in our art-form. So
honest, SIMPLE, pure, and joyfully universal through its specificity....beauty and heart that i find so rare in theatre music today. I'm guessing at some of these, but here is an example:Anyone else would find me boring,
Too (something) too serious, too square
And who else could tolerate my snoring?
You even claim to like it
It tells you I'm still there
You gallantry is just incredible
Although I disappoint you
You seldom let it show
I serve you steak that's practically inedible
How patiently you chew it
I don't know how you do it
For that alone, I'll never let you go.
I must have been crazy to change the status quo. So....
Come over here, you're still not near enough
I see i haven't made it nearly clear enough.
I feel safe with you, and complete with you
I'm always finding money in the street with you
You're the only one I care to be with
The only one, I can be me with
Oh, I've tried, and it's true,
I COULDN'T BE WITH ANYONE BUT YOUI mean WHO WRITES THAT!?!?!?!? Blessed, inspired, SIMPLE, heartfelt, moving, fantastic. Makes me want to be a better writer, singer, PERSON. Happy Valentines Day, Love Gavin
Michael Dale, BroadwayWorld.com Critic
My favorite Broadway love song, and my favorite song in all of musical theatre, is Rodgers and Hart's "Where or When" from Babes in Arms. It has a beautifully soft, slowly mounting melody and a poetic lyric full of mystery and tenderness. My second choice would be "Big Ass Rock."

Tyne Daly - Gypsy, That Summer-That Fall, The Seagull
"Isn't It Romantic" Lyrics by Lorenz Hart, music by Richard Rodgers is my favorite without hesitation. The lyrics are just do wonderful.
Jason Danieley

- Candide, The Full Monty


That is a tough one. There are so many. I don't know if some of these were written for Broadway but, "Always", "I'll Be Seeing You", "So In Love" etc... are on the list and I'm sure there will be many who would include the same one I would if I were to do something typical. So, I don't know that this is the most romantic song ever written... but it's a newly discovered favorite of mine. Trying to avoid self promotion but... the song "I'll Buy You A Star" from A Tree Grows In Brooklyn is quite extraordinary. It's about a guy who loves his girl so much that he can't think of any way to express what she means to him. He wants to promise her riches, ermine and diamonds, but says that nothing on this earth would be good enough for her. So he'll have to do his shopping up in the dark-blue night sky. He'll buy her a star, but not just any star, THE BEST ONE in the sky. He promises a cloud to sleep on and a silver chain made from the rain of a summer afternoon. All these things he'll get for her but won't be happy until he buys the moon. The ultimate symbol of his overwhelming love. I'm a sucker for romantic imagery like this. Dorothy Fields (lyrics) and Arthur Schwartz (music) have captured, beautifully, a man who loves so much that only ethereal imagery would be able to begin to summize his feelings.

The Chorus:

I'LL BUY YOU A STAR,
NOT JUST A STAR,
BUT THE BEST ONE IN THE SKY.

YOU'LL HAVE A CLOUD TO SLEEP ON,
A CLOUD AS LIGHT AS AN ANGELS SIGH.

A FINE SILVER CHAIN
MADE FROM THE RAIN
OF A SUMMER AFTERNOON.

I'LL BUY YOU A STAR MY DARLING,
BUT I WON'T REST UNTIL I BUY THE MOON.
Ryan Duncan - Upcoming in Altar Boyz
I'd have to say my favorite romantic Broadway song, off the top of my head, is 'Some Girls' from Once on This Island. It's a song of love and adoration that comes from the heart while the character is in the circumstance of the confines of tradition and class. 'Daniel' realizes/discovers his love for 'Ti Moune' in how different she is from other women and for being the unique and the simple person she is, meanwhile he is destined to marry someone of his own class that has been arranged since birth. I find it so romantic that in he can sing this love song to her at the same time acknowledging he will not be able to be with her.
Daisy Eagan - Les Miserables, The Secret Garden, James Joyce's The Dead
"Sit On My Face and Tell Me That You Love Me"

John Treacy Egan - The Producers, Jekyll & Hyde
This is an easy one! It's my favorite song of all time It's BILL from SHOWBOAT...gets me every time. So simple and honest. The melody tugs at your heart and the lyric " I love him because he's ...I don't know. Because he's just my Bill." We don't know why we love who we love ...we just do (take that GEORGE BUSH)
Susan Egan - Beauty and the Beast, State Fair, Triumph of Love, Cabaret, Thoroughly Modern Millie
If I Loved You -- because it's written in future tense, full of denial, and sung by two stubborn people who, in the course of the song, actually fall in love .... resistance gone. =) R&H .... masters.

Melissa Errico - Dracula, Amour, High Society, My Fair Lady, Anna Karenina
I would have to say the most romantic Broadway song is Kurt Weill's "Speak Low" from ONE TOUCH OF VENUS. Venus, the goddess of love, sings it to Rodney, the geeky and adorable man she adores. It is so romantic because Venus is imploring him, gently and softly, to not waste time in life. She knows how fast life goes, and she is seducing him to wake up and be open, be sensual, and not be afraid. She sings it with this alluring melody and this very sexy beguine rhythm underneath the melody-- "Speak low, darling Speak Low/ Love is a spark, lost in the dark too soon, too soon/... Time is so old and love so brief/ Love is pure gold, and time a thief/...I wait, darling, I wait, will you speak low to me, speak love to me, and soon..." It is HOT! Happy Valentines Day, Love Melissa
Nanette Fabray - Let's Face It!, By Jupiter, My Dear Public, Jackpot, Bloomer Girl, High Button Shoes, Love Life, Arms and the Girl, Make a Wish, Mr. President, No Hard Feelings


I'll Be Loving You Always" by Irving Berlin, is my favorite romantic song. I actually sang it to my late husband, Ranald MacDougall, when I proposed to him.

Tovah Feldshuh

- Golda's Balcony, Lend Me a Tenor, Yentl, Cyrano


The most romantic Broadway love song, for me, is I'LL BE SEEING YOU (Sammy Fain-Irving Kahal) from the 1938 short-lived musical RIGHT THIS WAY. Though it was written right before the war, it resonated profoundly for all the Allies during WWII as boys were sent across the Atlantic to fight for the liberation of most of Western Europe from under the yoke of Nazi Germany. Maybe I am mindful of this because we are now a country at war and families are being torn apart. Indeed, I hope I will be seeing all of our soldiers in Iraq home safe and soon. Love to you from GOLDA'S BALCONY at the Wadsworth Theatre (on the grounds of the Veteran's Administration) in Los Angeles...
Peter Filichia - NJ Star-Ledger, Theatermania.com
Unquestionably "Blame It on the Summer Night" from RAGS.

Adam Fleming - Hairspray, BARE
So I've been thinking about this question and I keep going back to one song.......The Next Ten Minutes from The Last Five Years by the wonderful JRB.....Now I don't necessarily think of that as a love song.....Its not the classic "I love you" bs that is so often selected for the Broadway Love Songs books at Colony! However, this is what people talk about when they are in love! The lyrics are so real!....They touch on the real world issues of How do we make this work and I want to make this work. Theyre open about their problems but talk about the dreams they want to share! Opening up to someone is the hardest thing to do until you are truly in love! That to me is the most romantic thing EVER!
Barrett Foa - Avenue Q
"Bill" with lyrics by Oscar Hammerstein II and Music by Jerome Kern from SHOWBOAT. This song beautifully demonstrates how love can be inexplicable - beyond words, beyond rationale. Sure, the singer can't list one good reason (looks, skills, smarts) why she loves Bill; yes, it may be unfounded on paper, but that's what makes this particular love all the more selfless and generous. When you fall for someone, it's not because they are perfect, you almost start to love them for (or BECAUSE of) their imperfections. It's just inexplicable devotion. How romantic is that?! "All The Things You Are" also by Hammerstein and Kern from VERY WARM FOR MAY. This song's long, lyrical melody line is quite possibly the most beautiful thing ever. AS for the well-constructed lyrics, the first half of the verse sets up the singer's questions and problems about searching for love, and the next part quells those worries - this time with a more grounded melody. But the real romance begins with the refrain - all those perfect 4ths really ground those flowery Hammerstein metaphors. Notice how he doesn't use

similes

!: "You ARE the promised kiss of springtime... You ARE the breathless hush of evening" (not "you are LIKE") - it's so definite! And then we learn that the singer doesn't quite have the love of the other person yet... "Someday my happy arms will hold you..." which brings longing into the picture, making the song more active and hopeful. Yummy. "How Could I Ever Know?" with Lyrics by Marsha Norman and Music by Lucy Simon from The Secret Garden. The sentiment of pure ache pouring out of this song makes me weak in the knees. There is such regret and longing at the sense of unfairness in the world that has separated these two lovers you just want to cry. The fact that they're apart makes their love that much stronger. The sorrow; the plea of forgiveness (as if it was anyone's fault...), the soaring melody line - to me, that is romantic.
Hunter Foster - The Producers, Little Shop of Horrors, Urinetown and Jen Cody - Taboo, Urinetown, Seussical, Grease, Beauty and the Beast, Cats
We Just can't choose one. Our favorites are: "It only takes a moment" from Hello Dolly!, "What more can I say" from Falsettos, and "I have dreamed" from the King and I.
Sutton Foster

- Little Women, Thoroughly Modern Millie


I bet others will say this as well, but Maria from West Side Story. I think that this show is the most romantic Musical ever written, and that song just captures so many elements... rapture, passion, love, desire... truly beautiful.

Alison Fraser - Mystery of Edwin Drood, Romance/Romance, The Secret Garden, Falsettos
Why, Romance/Romance, of course!
David Friedman - Composer/Lyricist
Yikes, the most romantic Broadway love song ever written? Let me think - I never thought about that. It might be "All The Things You Are," Jerome Kern/Oscar Hammerstein. "You are the promised kiss of springtime that makes the lonely winter seem long."
Jenn Gambatese - All Shook Up, A Year with Frog and Toad, Hairspray
I'd have to say that the Tony and Maria 'Tonight' duet from 'West Side Story' is one of the most truly romantic songs of all time. Of course, the balcony scene from 'Romeo & Juliet' upon which it is based provided an amazingly romantic framework to build on, but there's just something about that music and those lyrics! The sweep of it all, from tender to soaring, giddy to soulful ... it really captures the feeling of falling in love.
Jordan Gelber - Avenue Q
This one has a personal history for me. I actually sang it to my the first serious girlfriend I ever had. The most romantic love song that jumped into my head when I read this question is "Fallin'," by Marvin Hamlisch, from the musical "They're Playing Our Song." Why? The song is a confession of love from someone who has a real fear of intimacy and vulnerability, but is finally ready to take a chance with someone and risk being hurt. To me, that is the essence of falling in love and allowing yourself to be in love with someone -- that feeling of someone bringing you such utter joy that you are willing to confront whatever fears you have about life and love to be with him or her.
Mandy Gonzalez - Upcoming in Lennon, Aida, Dance of the Vampires
It would have to be One Hand, One Heart from West Side Story. It fills my heart every time I hear it....

Amanda Green - Upcoming High Fidelity
1. SOME OTHER TIME from ON THE TOWN - is the most poignant and never fails to move me to tears (and I've heard and sung it a lot!) The music is so beautiful - aching and sweet and the lyrics are so specific, eloquent and profound :
e.g. "this day was just a token
too many words are still unspoken
oh well.. we'll catch up some other timehaven't had time to wake up
seeing you there without your make-up
oh well... we'll catch up some other time...." etc etc etc. ! !2. Any love song sung by Barbara Cook! most especially, the exquisite IN BUDDY'S EYES and MISTER SNOW
3. JOANNA from SWEENEY TODDHappy Valentine's Day!
Jenna Leigh Green - Upcoming Wicked Tour, BARE
I feel like i have a favorite love song from every Broadway show, but if i had to pick just one, i guess it would be "last night of the world" from Miss Saigon. One of my favorite memories is of my high school voice teacher playing it for me and telling me how it was the PERFECT love song. He loved it so much, he filled a cassette tape with the song recorded over and over to fill the whole tape. I remember thinking it was kinda silly at the time, but that song really is so beautiful and the saxophone solo in the middle gets me every time!

Larry Grossman - Minnie's Boys, Snoopy!, Goodtime Charley, A Doll's Life, Grind
My choice for the greatest love song ever heard on Broadway is simple: IF I LOVED YOU. The idea that the 20 minute scene following the unsung prologue contains three songs... two charmingly setting up the two main female characters.... then building to the rapturous duet between Julie and Billy remains, to me, the masterpiece of modern musical theater writing. Hammerstein's simple lyric, set to Rodgers' broad, Puccini-esque melody, wherein the they declare their love, all qualified by the word 'IF'.....dazzles me as it first did to me as a child. (I must add that 'Carousel' was the first show I ever saw...and remains my favorite.)
Jessica Grové - Thoroughly Modern Millie, Les Miserables
My pick for most romantic Broadway love song ever written is "Is It Really Me?" from 110 in the Shade. To me it speaks so beautifully of how being in love can change someone. It can change the way you see yourself, making you suddenly feel beautiful and special.

Ann Harada - Avenue Q

 


I'd have to pick "Near To You" from Damn Yankees. It's so perfectly bizarre - Young Joe sings it with Meg, who doesn't know he's really Old Joe, and he is yearning for her even while she misses Old Joe, but can't understand why she's so fond of Young Joe. I love that undercurrent stuff, I always think it's much more interesting than straightforward "I love you" duets. Happy valentine's day!
Jerry Herman - La Cage aux Folles, Hello Dolly!, Mame, Mack & Mabel, Dear World
I picked five of my favorite songs, because each represents a different aspect of love. "My Heart Stood Still" (Rodgers and Hart) for the suddenness of love; "If I Loved You" (Rodgers and Hammerstein) for imagined love; "Here I'll Stay" (Lerner and Weil) for the solidity of love; "It Never Was You" (Kurt Weil) for the after love; "A Quiet Thing" (Kander and Ebb) for unexpected love and "Ill Be Seeing You" (Pop song) for the permanence of love."

John Hill - Hairspray, The Boy From Oz, BARE
My favorite Broadway love song would have to be Tits and Ass from A Chorus Line for obvious reasons. But a close second is Dancing Queen from Mamma Mia. it always gets me "that mood" if you know what I mean...

Damon Intrabartolo - Composer, BARE
Depending on how you see 'love song', I would say there is a tie: 'Somewhere' from West Side Story because the music is a blueprint of unconditional love. Almost like a map that you hear; every lyric and note lead you there. And even thought it's not Broadway (yet), 'Midnight Radio' from Hedwig and the Angry Inch because nothing is more romantic than the misfits and the losers finding their other halves. And the guitar in that song always gets me in the mood...

Richard Jay-Alexander - Performer - Zoot Suit, Amadeus, Exec. Producer/Associate Director - Five Guys Named Moe, Miss Saigon, Les Miserables
Without a doubt, for me, it's Rodgers & Hammerstein's SOME ENCHANTED EVENING, from their musical, SOUTH PACIFIC. Growing up, I remembered my parents trying to explain to me the passion everyone remembered - seeing Ezio Pinza and Mary Martin sing this song together, on the stage. People SWORE they were having an affair. Do I know? Of course not. The song itself is a magical love song because it's FULL of POSSIBILITY. Just what you want when "chemistry" is at play. When Bernadette Peters and I first faced the R&H songs, to begin making choices for the Bernadette Peters LOVES RODGERS & HAMMERSTEIN recording ... all she had to do was sing it once, in her apt. w/ just the piano, and I was a mess!
Cheyenne Jackson - Upcoming All Shook Up, AIDA, Thoroughly Modern Millie
That was a hard question, but the first one that comes to mind is "Johanna" from Sweeney Todd. The melody is just so lush and haunting....and I love how it is just so intense that it almost borders on stalking......."I'll steal you, Johanna......till I'm with you then I'm with you there, buried sweetly in your yellow hair." oh yeah.
Michael John LaChiusa - The Wild Party, Marie Christine
There are too many to count as my favorites; however, I'd say that Scene One from SOUTH PACIFIC (which includes "Dites-Moi," "Cock-eyed Optimist. " "Twin Soliloquies," and "Some Enchanted Evening") rates right at the top of my list.

Celia Keenan-Bolger - The 25th Annual Putnam County Spelling Bee, Summer of 42
I think it might be "It Never Entered My Mind" by Rodgers and Hart. It's old school...or "Is It Really Me?" by Jones and Schmidt from 110 In The Shade.

Sharon Lawrence - Chicago, Fiddler on the Roof, Cabaret

I love UNFORGETTABLE by Nat King Cole because not only is it sophisticated musically and lyrically, but my sweet husband Tom, who is not a performer, often out of the blue, sweeps me in his arms, waltzes me around humming that song gentle into my ear. Talk about romantic-I swoon every time.

Margo Lion - Producer: Caroline, or Change, Hairspray, Triumph of Love, On the Town, Angels in America, Jelly's Last Jam, The Secret Garden, 3 Penny Opera
TIMELESS TO ME, of course. That song celebrates the depth of love for the long haul. (would you expect me to say anything else!) A close second is I COULD HAVE DANCED ALL NIGHT. It captures the exhilaration and promise of the very first moment of falling in love.
Brian Lowdermilk, 2005 Richard Rodgers Award Recepient
Gotta be "Not A Day Goes By" from Merrily We Roll Along. I mean, maybe it's not a great make out song, but all the talk about "dying day after day" is kind of hot.
Jeff Marx - Avenue Q

"Somewhere That's Green (reprise)" - It slays me when Audrey tells Seymour to feed her to the plant so that it will grow and bring him all the wonderful things that he desires. Ah, love. It just doesn't get any more romantic than that.
Deven May - Bat Boy, A Tree Grows in Brooklyn

The most romantic Broadway Love song of all time is of course "ONE HAND ONE HEART"..it always makes the little hairs on my neck stand up. As to why, well the ideal of perfect love overcoming all obstacles is the most romantic dream I could imagine.
Jeff McCarthy - Urinetown, Side Show, Beauty and the Beast, Smile, Zorba
TOO MANY MORNINGS from FOLLIES. The thought of a great lost love kills/is killing me even as I write this.

Jamie McGonnigal - Producer: Pippin, Children of Eden, Snoopy in Concert, BWW Artistic Director aka Jamie McBenefit
Eminem's The Real Slim Shady... just kidding. This is hard-there are so many different kinds of romantic songs. So I'm giving you my top 3 because there are different kinds of romantic songs: Melancholy: Unusual Way from NINE- The melody is really lush and haunting and the lyric perfectly describes what it's like to not be able to explain the angst that comes from love. Warm & Tingly: What More Can I Say? from FALSETTOS- sweet and very simple and was the first song in musical theatre that personally spoke to me as a young gay kid who loved showtunes. Uplifting: Listen to My Heart by David Friedman as sung by Nancy LaMott. The most celebratory love song I can think of-you can't help but smile ear-to-ear when you hear Nancy sing it.
Rita McKenzie - On Tour in Ethel Merman's Broadway, 42nd Street, Man of La Mancha, Anything Goes, Pirates of Penzance, Little Me, A Funny Thing Happened on the Way to the Forum, Gypsy, Oliver!
How to handle a Woman" from Camelot is my all time favorite. It's exactly how my sweetie treats me

Matthew Morrison - Upcoming: Light in the Piazza, Hairspray, Rocky Horror Show, Footloose
Alright, this might sound weird coming from me, but I think the most romantic song in MT would have to be "As Long as He Needs Me" from Oliver. It is simply splendiferous!! Whenever someone gives me those little butterflies in my stomach, I usually sing this song ... except I just change the he to a she!
Michael Musto

- Village Voice


"People" from Funny Girl, because when Barbra Streisand sang it, she was radiating love for Nicky Arnstein, humanity, musicals, and (most deservedly of all) herself!
Scott Nevins - Host: Scott Nevins *Presents*
For me, the most beautiful love song from a Broadway show has to be "My Heart Is So Full Of You" from The Most Happy Fella. I first heard this song sung by the incredible Liz Callaway on the recording "Sibling Revelry", (which, if you don't own, you should go out and buy right now!). I was so taken by the songs' simplistic beauty (and Liz's breathtaking rendition). The song puts forth the notion of loving someone so much that there is no room left in your heart "for anything more...". It's an outrageous concept to anyone with common sense, until they themselves fall in love, and suddenly understand ever word of this beautiful Frank Loesser lullaby.

Related Stories
From This Author - BWW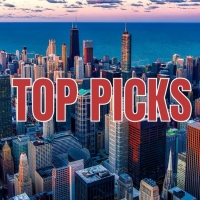 BALD SISTERS & More Lead Chicago's Holiday Top Picks
November 21, 2022
Chicago is never lacking outstanding theatre, whether epic Broadway shows, engrossing dramas or bold fringe offerings. BroadwayWorld is rounding up our top recommended theatre every month. Check out our top Holiday picks for the 2022 holiday season!
---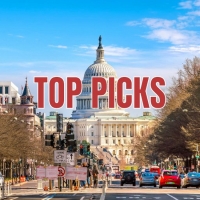 Ford's A CHRISTMAS CAROL & More Lead Washington DC's Holiday Top Picks

November 21, 2022

Washington, DC is never lacking outstanding theatre, whether epic Broadway shows, engrossing dramas or bold fringe offerings. BroadwayWorld is rounding up our top recommended theatre every month. Coming up in September are The Color Purple, No Place To Go, Shear Madness and more!
---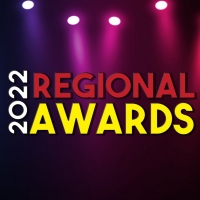 First Stats Released For The BroadwayWorld Anchorage Awards; Mad Myrna's ROCKY HORROR Leads Best Musical

November 21, 2022

The first live standings have been announced for the 2022 BroadwayWorld Anchorage Awards! Nominations were reader-submitted and now our readers get to vote for their favorites.
---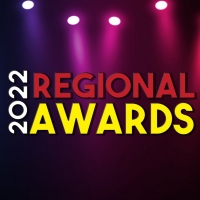 First Stats Released For The BroadwayWorld Arkansas Awards; Argenta's MEMPHIS Leads Best Musical

November 21, 2022

The first live standings have been announced for the 2022 BroadwayWorld Arkansas Awards! Nominations were reader-submitted and now our readers get to vote for their favorites.
---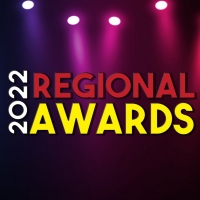 First Stats Released For The BroadwayWorld Atlanta Awards; City Springs' WEST SIDE STORY Leads Best Musical

November 21, 2022

The first live standings have been announced for the 2022 BroadwayWorld Atlanta Awards! Nominations were reader-submitted and now our readers get to vote for their favorites.
---