Veterans Of Immersive Theater to Perform in GIRL INSIDE THE MIRROR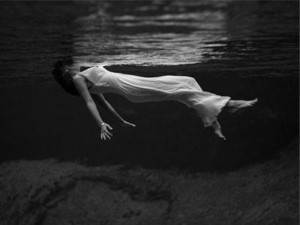 GIRL INSIDE THE MIRROR By Peruvian-Italian Director Nicoletta Mandriotti continues its exciting journey joined by some of the more recognized names of the burgeoning immersive theater genre.
Nicoletta Mandriotti, the latest pioneer in the art of immersive theater, has brought together a new powerful company for her brainchild, GIRL INSIDE THE MIRROR.
"Girl Inside the Mirror" employs Surrealism, Expressionism, Black Humor and Theater of the Oppressed. It plays with the idea of memory and offers a thought-provoking and disturbing glimpse into the psyche of a young girl whose trauma is personified by harsh and relentless entities," explains Ms. Mandriotti; "each act has its own aesthetic, featuring different environmental sounds like waves, wind, rain, whispers and more," she concluded.
Director/Creator, Nicoletta Mandriotti has gathered a team of immersive artists to help create the fascinating dimension required for her piece.
Choreographer: Lindsey Dietz Merchant (Current Faculty Staff at Movement Research, Performer in "Then She Fell", Third Rail Projects); lighting designer: Gilberto "Lucky" Pearto (3x nominated, Outstanding Lighting Designer, Planet Awards), plus performers: Rachel Berman (appeared in Then She Fell), Carrie Keating, Anna Stark, Kaylin Johnson, Sara Galassini (appeared at La MaMa), Kelly Bartnik (appeared in the iconic Sleep No More), Kim Saravino (appeared in Then She Fell), and Tara Sheena.
THE STORY: In a dark, disorienting immersive movement theater piece, "Girl Inside the Mirror" by Peruvian-Italian director Nicoletta Mandriotti, psychological and physical forces bear down on a Latina girl who travels to a parallel world through a mirror. In this place, her past trauma and current mentality are reflected through the tormenting voices and shadows of her own subconscious, leading her nearer and nearer to her doom. Theater for the New City's Dream Up Festival will present the work's New York premiere September 6 to 15. "Girl Inside the Mirror" played to sold-out houses at Planet Connections Theatre Festivity this past July and is now nominated for 8 Planet Awards.
The piece starts in a surreal and blue-colored dreamworld, where we hear the echoing, eerie intoning of the voices of six women dressed in black. Throughout the play, the women perform a series of acts on the girl, at times berating and taunting her in hisses, whispers, and yelled offenses, and at other times adoring her in doting coos. The girl, who exists as two girls at different ages, repeatedly becomes distraught and enraged and pleads in vain both with herself and with the women for the cessation of their torment. The women's comments turn progressively darker into a demonic, sexualized, and even violent verbal possession of the girl's body. In a hypnotic chant they drive the calloused and disillusioned girl to the edge of desperation and sever her from any hope of emancipation by her younger self.
This 45-minute Dance Theater Piece with an All-Female Cast is a featured event at the current Dream Up Festival, Theater for The New City, 155 1st Avenue, New York City
Performances dates: 9/6 @ 9 pm; 9/9 @ 5 pm; 9/10 @ 9 pm; 9/13 @ 9 pm; 9/15 @ 8 pm in the Johnson Theater of TNC for Dream Up Festival
Tickets and further info: Dream Up Festival (www.dreamupfestival.org)
Nicoletta Mandriotti (author, director) is a Peruvian-Italian playwright, director, dramaturge, and producer with a BFA in Theater and Communications Science and a recently completed MFA in theater. As a director, she has directed "Ghosts" by Henrik Ibsen, "El que espera en el Balcón" by Gregor Díaz. "Girl Inside the Mirror" was presented at Planet Connections Theater Festivity during its 10th anniversary season. As a producer, she has worked with several independent companies from her Peru as well as international ones. She has worked with Limon Company, Mora Godoy Tango Company and currently HERE's for Prototype Festival (January 2018). Mandriotti received extensive training in movement and dance since she was a child and performed in a piece that received a Latin-American award. She most recently studied Viewpoints and Suzuki with SITI Compay's Ann Bogart and Akkiko Aizawa. She has also studied movement with UME Group, Yuyachkani (Peru) and CELCIT (Argentina). Her work is mostly known for its highly physical and psychological intensity as well as its surrealistic and sensorial approach.
Related Articles
More Hot Stories For You