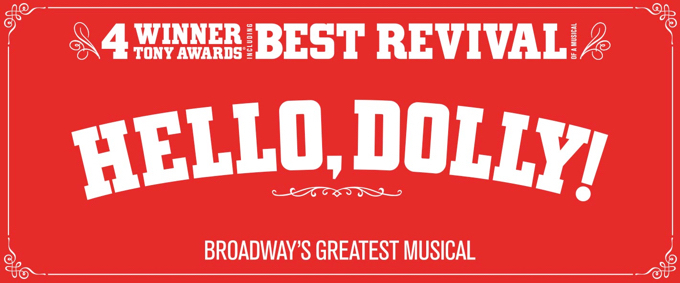 Click Here for More Articles on HELLO, DOLLY!
VIDEO: Bernadette Peters and Victor Garber Take A Moment on WATCH WHAT HAPPENS LIVE with Andy Cohen
Actor Victor Garber talks about the difficulty of filming "Titanic" and says who he hung out with most on set and theatre legend Bernadette Peters shares what advice Bette Midler gave her for "Hello, Dolly!" last night on WATCH WHAT HAPPENS LIVE with Andy Cohen.
Two-time Tony Award winner Bernadette Peters began performances on Saturday evening, January 20, ahead of an official opening night which took place last Thursday, February 22, when she received unanimous rave reviews.
Joining Ms. Peters at the Shubert Theatre (225 West 44th Street) are four-time Tony Award nominee and six-time Emmy Award® nominee Victor Garber as Horace Vendergelder, Tony Award nominee Kate Baldwin as Irene Molloy, Olivier Award nominee Charlie Stemp making his Broadway debut in the role of Barnaby Tucker, Molly Griggs in her Broadway debut as Minnie Fay, Will Burton as Ambrose Kemper, Melanie Moore as Ermengarde, Jennifer Simard as Ernestina, and Kevin Ligon as Rudolph.
'Watch What Happens: Live' is Bravo's late-night, interactive talk show that features guests from the world of entertainment, politics, and pop culture. Hosted by Andy Cohen, the series includes lively debates on everything from fashion, the latest on everyone's favorite Bravolebrities, and what celebrity is making headlines that week. Past guests who have joined Cohen in the Bravo Clubhouse include Sarah Jessica Parker, Tina Fey, Khloe Kardashian, Jennifer Lopez, Liam Neeson, Kelly Ripa, Jimmy Fallon, Anderson Cooper, Jennifer Lawrence, and Lance Bass.
Check out the clip below!