Click Here for More Articles on 2021 AWARDS SEASON
TheatreWorks Silicon Valley Wins the 2019 Regional Theatre Tony Award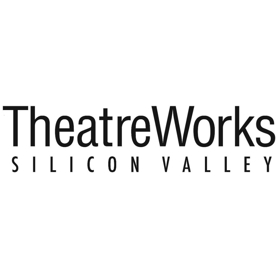 The Tony Awards® Administration Committee has announced that based on the recommendation by the American Theatre Critics Association, TheatreWorks Silicon Valley will be the recipient of the 2019 Regional Theatre Tony Award. The honor is accompanied by a grant of $25,000, made possible by City National Bank's generous support of the Creative Arts Awards.
"We are thrilled to present the 2019 Regional Theatre Tony Award to TheatreWorks Silicon Valley," said Charlotte St. Martin, President of The Broadway League and Heather Hitchens, President of the American Theatre Wing. "The work they produce celebrates the human spirit, they have helped develop hundreds of vibrant new plays and musicals that are now being performed in theaters across America, and they have pioneered education programs that inspire thousands of students each year, creating future generations of creative artists and enthusiastic audiences."
"I am deeply honored to accept the Regional Theatre Tony Award for TheatreWorks Silicon Valley," said the company's Founding Artistic Director Robert Kelley, who is launching his 50th and final season as artistic director of the company he created as a new Stanford graduate, concluding one of the longest tenures of any professional regional theater. "I can think of no better way to begin TheatreWorks's 50th Anniversary Season than with this highest honor, a testament to the passion and imaginative spirit of the artists whose work has been presented on TheatreWorks's stages. There is a joy here, a warmth to the creative process that many have found inspiring. For me, that joy has been worth a lifetime. We dedicate this award to the many thousands of brilliant theatre artists and fiercely committed staff, trustees, and community supporters who have shared our work for half a century." Said TheatreWorks Silicon Valley Executive Director Phil Santora, "This is a profound honor. Our thanks go out to our myriad dedicated supporters, funders, and staff, and to the American Theatre Wing and The Broadway League for this recognition and their enduring commitment to the art of theatre."
Since its founding in 1970, TheatreWorks Silicon Valley has become one of the nation's leaders in cultivating and producing new musicals and plays, developing and presenting 69 World Premieres (with the 70th coming up this season) by new and veteran artists, in addition to 167 regional premieres, and hundreds of works developed in the company's New Works Initiatives. The company's annual New Works Festival and Writers' Retreat programs attract authors and composers of national stature (Rajiv Joseph, Stephen Schwartz, Beth Henley, Paul Gordon, Marsha Norman, Henry Krieger, Duncan Sheik, Jules Feiffer, Joe DiPietro, and Andrew Lippa, among many others), providing an artistic home in which America's theatre artists can create new works. The company has developed scores of works which have gone on to regional, Off-Broadway, and Broadway productions. Notably, the Best Musical Tony Award and Olivier award-winning "Memphis" was first workshopped and received its world premiere at TheatreWorks.
TheatreWorks Silicon Valley is an Equity/LORT theatre, producing eight shows annually, playing to more than 100,000 patrons a year. TheatreWorks is dedicated to creating works that celebrate the human spirit, and reflect the diversity of its community, with a proud history of inclusive casting, and selecting or creating works that shine a light on the experiences of the diverse populations of the Bay Area. TheatreWorks offers myriad outreach programs, reaching some 25,000 students annually with in-class workshops, student matinees, summer camps, the Young Playwrights Project, the acclaimed "Oskar" school tour which addresses issues such as bullying, stress, and inclusion, the Children's Healing Project at Lucile Packard Children's Hospital which serves children in long-term care and their siblings, and a newly piloted theatre program for children at Ronald McDonald House. Information can be found at www.TheatreWorks.org.
The American Theatre Wing's 73rd Annual Tony Awards, hosted by James Corden, will air on the CBS Television Network on Sunday, June 9, 2019 (8:00-11:00 PM, ET/delayed PT) live from Radio City Music Hall in New York City. The Tony Awards, which honors theatre professionals for distinguished achievement on Broadway, has been broadcast on CBS since 1978. The Tony Awards are presented by The Broadway League and the American Theatre Wing.
The Nominations for the 2019 Tony Awards will be announced live, by Bebe Neuwirth and Brandon Victor Dixon, on Tuesday, April 30, 2019 from the New York City Public Library for the Performing Arts at Lincoln Center. The event will be streamed on Facebook LIVE (at Facebook.com/TheTonyAwards), and covered by CBS This Morningat 8:30am ET.
Follow the Tony Awards on Twitter and Instagram for real-time updates on the nominees as they are announced (@TheTonyAwards). The entire announcement will also be available on TonyAwards.com after the event.