The Playwrights Realm to Present World Premiere of HELLO, FROM THE CHILDREN OF PLANET EARTH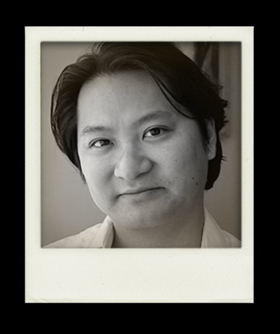 The Playwrights Realm will present HELLO, FROM THE CHILDREN OF PLANET EARTH, a World Premiere from Don Nguyen. The show will run February 24 through March 24 at The Duke on 42nd Street.
Directed By Jade King Carroll, Quirky and Moving Comedy Pairs the Oddities of Human Conception With Deep Space
Hello, From the Children of Planet Earth (World Premiere)
By Don Nguyen
Directed by Jade King Carroll
The Duke on 42nd Street (229 W 42nd St, New York, NY)
February 24 -March 24
Previews: February 24, 26, 27, 28 & March 1, 2, 3, 5 & 6 at 8pm
$1to5 drive: February 24, 26, 27, 28, March 1
Opening: March 7 at 7:30pm
Performances: March 8 - 10, 12 - 17, 19 - 24 at 7:30pm
The Playwrights Realm (Katherine Kovner, Founding Artistic Director; Roberta Pereira, Producing Director) continues its 2017-2018 season this Spring with Hello, From the Children of Planet Earth, a quirky, philosophical, and tender comedy from Queens-based playwright Don Nguyen, making its world premiere at The Duke on 42nd Street, a New 42nd Street project (February 24-March 24).Split between the perspectives of a lesbian couple trying to conceive, and their potential-sperm-donor/aerospace engineer friend, Nguyen's characters are stretched to contemplate the unknowns of their future. Nguyen was part of The Playwrights Realm's Writing Fellowship in the 2012-13 Season, and the organization is thrilled to welcome him back in this fresh capacity, pairing him with director Jade King Carroll, who will bring Hello, From the Children of Planet Earth to life in her Playwrights Realm debut.
Betsy (Kaaron Briscoe) and Shoshana (Dana Berger) are looking for a sperm donor to participate in this emotionally confusing and intimate process. They contact a friend from Betsy's past, William (Jeffrey Omura), an aerospace engineer tasked with tracking Voyager 1 as it journeys to the edge of our solar system. The idea of being responsible for a fragile object millions of miles away is dizzying-but it turns out, so is being asked to create an individual, and to wait, uncertain as to whether it will even work at all. Hello, From the Children of Planet Earth finds mystery and depth by juxtaposing the microscopic intimacies of creating life against the vastness of space. The highly unpredictable journeys of space exploration and conception provoke a raw whirlwind of emotion for all.
Hello, From the Children of Planet Earth sets its own precedent at The Playwrights Realm: it's their first production by a former fellow that did not originate in the program-another opportunity for the organization to help actualize Nguyen's work and be a continued champion of his exciting career. Nguyen's play features characters brought forward in time from another of his works: William and Betsy's high school friendship is explored in his earlier play The Commencement of William Tan (which premiered at Yale Cabaret in 2015). As he did with that work, about an Asian American high schooler in Nebraska in the '80s (Nguyen was born in Vietnam, and moved to Nebraska with his family as refugees of the Vietnam War when he was three), Nguyen likewise laces Hello, From the Children of Planet Earth with questions from his own life. Nguyen was himself presented with the very adult experience of being asked by two friends to be a sperm donor, and he decided to evolve these characters along with him to get a more lucid understanding of his own situation -tracking their lives as career and family threaten to become mutually exclusive, as idealism starts giving way to realism. "I had to take stock of my entire life and ask myself questions I didn't think I was ready to ask. What I found is artificial insemination is not an easy thing-there are complications involved that you really have to discuss," says Nguyen.
From childhood to adulthood, Nguyen has consistently been a "space geek." When he was young, he kept a scrapbook documenting the journeys of every Space Shuttle, until the explosion of the Challenger-then took to more fictional versions of space travel with Star Wars and Star Trek obsessions. Referencing the backdrop of space here, Nguyen adds, "I always like to take two disparate ideas and find connections between them - a lot of my plays are like that. I like the challenge of it. So the play became about surrogacy and space."
Nguyen has channeled the sense of wonder children affiliate with space travel into this play, in a manner that's sneakily philosophical, by setting it a few years back, when the Voyager I was on the cusp of reaching interstellar space. Nguyen wrote his character William as the person in charge of the spacecraft's tracking software, which essentially gives Voyager 1 a "heartbeat," evocative of an ultrasound, proving to people back on earth that this isolated object in the dark is still alive. Says Nguyen, "It's fascinating to think of humans in 1977, when the Voyager I was launched, visualizing how, 40 years later, their space probe could survive and send back this signal."
Hello, From the Children of Planet Earth is directed by Jade King Carroll and features a cast including Kaaron Briscoe, Dana Berger, Jeffrey Omura, Jon Hoche, and Olivia Oguma. The creative team includes Kimie Nishikawa (Set Designer), Nicole Pearce (Lighting Designer), Elisheba Ittoop (Sound Designer), and Ari Fulton (Costume Designer). Kara Kaufman is Production Stage Manager, and Lily Perlmutter is Assistant Stage Manager.
Hello, From the Children of Planet Earth will run from February 24 to March 24 (see above schedule) at The Duke on 42nd Street (229 W 42nd Street, Manhattan). Critics are welcome as of March 5 at 8pm for an official opening on March 7 at 7:30pm. Donor pre-sale tickets priced from $1-$5 will be on sale from January 25. The $1to5 drive, where tickets for previews run between $1 and $5, applies to preview performances February 24-March 1. General tickets will be priced at $30-$60 and go on sale January 30; tickets for students with valid ID are $15, and group tickets are $25 per seat for groups of six or more. To purchase, please visit http://dukeon42.org/ or call 646-223-3010. For more details, please visit playwrightsrealm.org.
Featured BroadwayWorld Events
Check out these concerts...
Related Articles
More Hot Stories For You
VIDEO: Broadway Celebrates Biden with A Moving Mashup of RENT and HAIR!
Tonight, many of Broadway's brightest stars united to celebrate the inauguration of President Joe Biden and Vice President Kamala Harris with a medley...

Javier Munoz, Leslie Uggams and More Stars Set to Perform 'Seasons of Love' as Part of Tonight's Inauguration Festivities
Javier Munoz and Leslie Uggams have shared via social media that they will be joining a group of Broadway talent to perform 'Seasons of Love' as part ...

VIDEO: Amanda Gorman References HAMILTON in Inaugural Poem 'The Hill We Climb'
Today at President Joe Biden's inauguration, 22 year old Amanda Gorman took to the stage to deliver the inaugural poem, entitled 'The Hill We Climb'. ...

Social Roundup: Theatre Fans Turn Bernie Sanders' Inauguration Look Into Hilarious Memes
Theater fans have turned Senator Bernie Sanders' appearance at President Joe Biden's inauguration into a meme today, juxtaposing him into iconic pictu...

VIDEO: Lin-Manuel Miranda Recites An Irish Poem for Joe Biden's Inauguration
The poem titled, 'The Cure of Troy,' is a particular favorite of the newly sworn in President Biden, who often quotes its verses. ...

VIDEO: John Legend Performs 'Feeling Good' at Inauguration Celebration
Tonight, Tony-winner John Legend joined the inauguration festivities with a soulful performance of the classic tune, 'Feeling Good.' ...