Click Here for More Articles on AN AMERICAN IN PARIS
Tams-Witmark Nabs Worldwide Rights to AN AMERICAN IN PARIS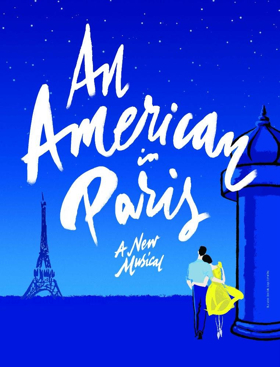 Tams-Witmark has secured worldwide amateur and professional licensing rights to An American in Paris, the timeless Gershwin musical set in the City of Lights.
Inspired by the Academy-Award winning 1951 film, An American in Paris features music and lyrics by George and Ira Gershwin and a book by Tony nominee and Pulitzer Prize finalist Craig Lucas.
Set in the French capital in the wake of World War II, An American in Paris tells the romantic story of a young American soldier, a beautiful French girl, and an indomitable European city - each yearning for a new beginning in the aftermath of international conflict.
The Broadway production, directed and choreographed by Christopher Wheeldon, opened on April 12, 2015 at the Palace Theatre, starring Robert Fairchild as Jerry Mulligan, Leanne Cope as Lise Dassin, Veanne Cox as Madame Baurel, Jill Paice as Milo Davenport, Brandon Uranowitz as Adam Hochberg, and Max von Essen as Henri Baurel. The production won two Tony Awards and received twelve Tony nominations, the most of the season.
"We are delighted to include An American in Paris among the musicals in our catalog," says Tams-Witmark President Sargent Aborn. "An American in Paris is a gorgeous show with some of the finest Gershwin melodies and songs. Based on an iconic motion picture, the story should resonate with everyone."
Tams-Witmark has been a leader in theatrical licensing for over ninety years, and proudly represents some of the most beloved titles in musical theater. Thousands of schools and community theaters present Tams-Witmark musicals each year.
For inquiries or more information about shows licensed by Tams-Witmark, visit tamswitmark.com.