Click Here for More Articles on THE PROM
Stars of THE PROM Share Their Best Advice for High School Theatre Students
The Prom is bringing the party to Broadway this fall but they're determined to extend their reach beyond the curtain. In an unprecedented partnership, the new musical comedy will donate a percentage of ticket sales to the Educational Theatre Foundation (ETF) which provides financial support for theatre programs to schools in need.
With an eye on students looking toward their bright futures on stage, we asked the cast what advice they would give to high school artists. See what they had to say below!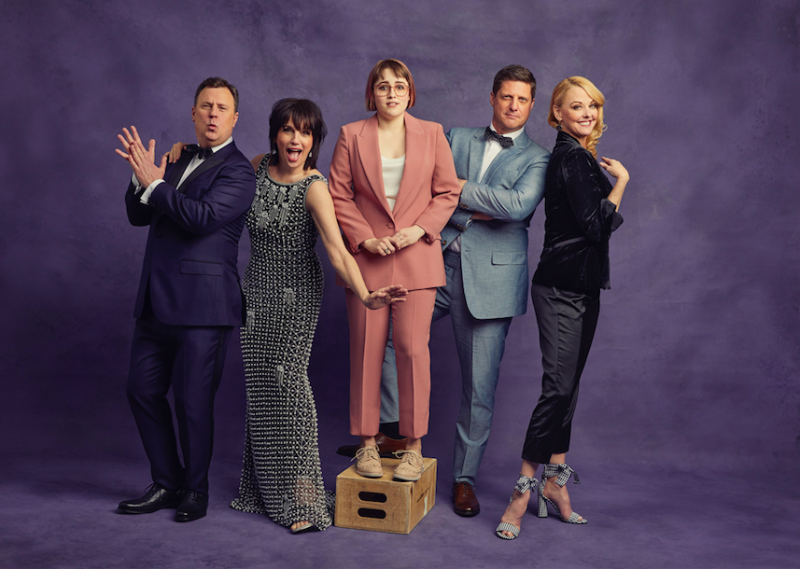 Christopher Sieber
I know what it's like to peruse the arts because if I didn't do this, what I love, I would probably shrivel up and die. That being said, pay attention to the world around you! Get off the phones, iPads, computers and communicate in person. We portray humans, we are humans telling stories to other humans. You will start missing the real life communication that is paramount in what we do. So put them down and interact! You will find as you go the people you work with and experiences you have will teach you more than any class or anything you can read in a book. The world is the best human zoo, we humans are weird! So pay attention!
Do everything! Say yes! The more things you know how to do the better. Learn an instrument, magic, dance, voice, stay active and keep learning!
The most important thing to do is be kind! Be positive! This is not a competition! Someone else's career is not your career! That's THIER journey, not yours. You worry about yourself, get 1% better every day! If you had a bad audition or performance, ask yourself, "what can I do to make that better next time?" It's okay to fail. Because, how will you learn, or be brilliant unless you do fail.
I won't lie to you, this business is hard...lots of rejection, disappointments, heartache. However, if you stick it out and keep going you will be rewarded. Stay weird, work your butt off, keep going. If this is your dream, go get your dream! Don't give up. You can do this!
Embrace what your strengths and talents are and know that there is no one like you. Relish in that!! Don't worry about your future, say 'yes' to all that comes your way and it will lead you to exactly where you're supposed to be! And always, always BE KIND to EVERYONE you work with - you never know who will be a famous director and giving you a job one day! Like Casey Nicholaw :)
Say yes to everything and be nice to everyone.
Surround yourself with friends who like you for you, just the way you are.
Josh Franklin
First, be kind. Secondly, learn how to do everything. Play every instrument, write music, write a web series, write a play, learn about lighting...you never know when those skills will come in handy.
Fernell Hogan
The more time you devote to your art the better your chances of success will be. Improvement takes time, so don't rush yourself.
Make the art follow your heart. Trust in your infinite potential. Making your dream come true is not easy and that's why it's worth it. Set short-term goals to achieve long-term goals. It helps to check yourself where you are.
Practice, perform, and research everything for YOU. Surround yourself with others who inspire you creatively and emotionally. Balance is key :)
The best advice I ever got was from my college professor, who said "You can't move forward while looking to the side." I think that it is very easy to compare ourselves to others, but it is also the fastest way to an unhealthy and negative mindset. The more you can be supportive of other people and remember that their success is not your failure, the more freedom you will have to focus on your own growth!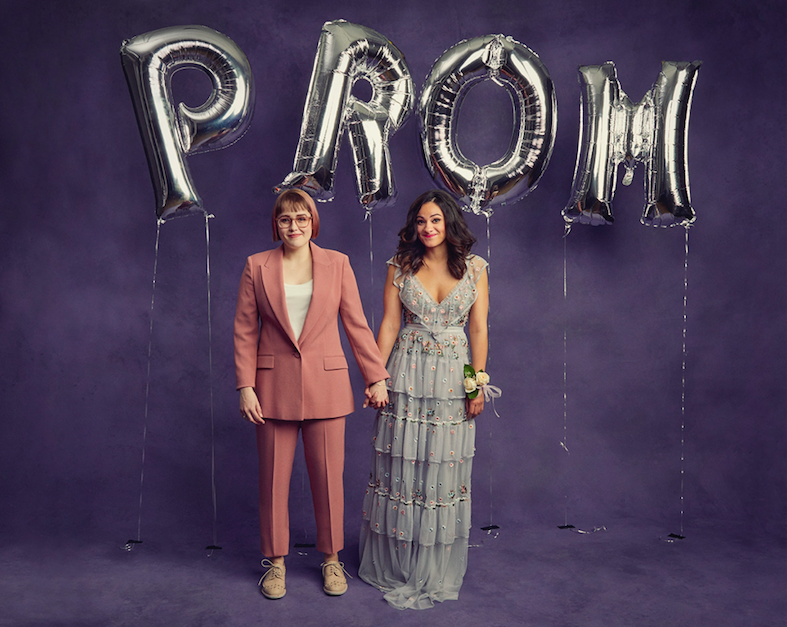 Teddy Toye
One piece of advice I would give is to stress how important physical and mental health in this industry is. We are athletes up on that stage, so you need to train and condition your body to be able to hold up over the years just like any other athlete would in their respectable sport.
If I could give one piece of advice to young kids pursuing the arts, it would be: make a promise to never compare yourself to others. Promise to resist comparing your abilities, achievements, opportunities, life, etc. to those of other people. Because other people's stories are irrelevant to yours. Their journey, their circumstances, their reality have nothing to do with you; they have no influence, no consequence, no gravity outside that which YOU create and allow. So make a promise to practice owning, loving, and rocking your journey to its absolute fullest. Allow yourself to enjoy your the ride in its entirety - including all the highs and lows. Because they will all become part of what makes you unique, beautiful, irreplaceable, and strong.
I'm still so young myself - I feel like that makes me more verbose and word-vomity on the subject. I'm still figuring it out!
Take the note the director/teacher/choreographer gives you - just try it! And if you fail, great. Even better, sometimes. Say thank you and move forward.
During audition season, I have a daily ritual where I write down: one way I was courageous, one kind thing I did, and one way I failed. And then I try to reframe the failure as a learning opportunity I can be grateful for. #selfhighfive
In that same vein, watch other people! Learn from the corrections they get.
In a quote *falsely* attributed to Eleanor Roosevelt (how fitting): "You have to learn from the mistakes of others. You won't live long enough to make them all yourself." (the quote is actually from Admiral H.G. Rickover's speech, "Thoughts on Man's Purpose in Life" ...page 5 of the published version if you're a reader-nerd)
And...dream bigger than Broadway.
There are so many avenues of success and joy and artistic accomplishment in the world, and I think we sometimes forget that.
Set big goals (emphasis on the plural), and take a second to enjoy the moment when you achieve every single one of them. Don't forget to breathe: pat yourself on the back, eat some ice cream, high five a friend and then set your sights on the next goal.
Always chase your dreams, and don't forget to check out The Prom, coming to Broadway October 23rd!
Photo Credit: Nathan Johnson

Related Articles