Review Roundup: CHARLIE AND THE CHOCOLATE FACTORY Opens its Doors - All the Reviews!
The factory is open! Charlie and the Chocolate Factory officially takes on Broadway tonight.
Willy Wonka, world famous inventor of the Everlasting Gobstopper, has just made an astonishing announcement. His marvelous-and mysterious-factory is opening its gates...to a lucky few. That includes young Charlie Bucket, whose life definitely needs sweetening. He and four other golden ticket winners will embark on a mesmerizing, life-changing journey through Wonka's world of pure imagination. Get ready for exquisitely nutty squirrels and the great glass elevator, all to be revealed by Wonka's army of curious Oompa-Loompas.
Directed by three-time Tony Award winner Jack O'Brien, Roald Dahl's Charlie and the Chocolate Factory features music by Grammy, Emmy and Tony Award winner Marc Shaiman, lyrics by Grammy and Tony Award winners Scott Wittman and Marc Shaiman, a book by Artistic Director of Edinburgh's Royal Lyceum theatre David Greigand choreography by Tony Award nominee and Emmy Award winner Joshua Bergasse. The production includes additional songs by Leslie Bricusse and Anthony Newley from the 1971 Warner Bros. motion picture.
Let's see what the critics had to say...
---
Ben Brantley, The New York Times: Don't expect a sugar rush from "Charlie and the Chocolate Factory," the new musical that opened at the Lunt-Fontanne Theater on Sunday...This big but tentative show - which features a book by David Greig and songs by Marc Shaiman and Scott Wittman - doesn't burst with flavor of any kind, at least not during its exposition-crammed first act. Only in its second half does the show acquire a distinct taste, and it definitely isn't confectionary.
David Cote, Time Out: Where did such promising material-gut-renovated after its 2013 London debut-go wrong? Let's start at the top: Eccentric sweets manufacturer Willy Wonka (Christian Borle in fey bully mode) saunters on at the very beginning and tells us he's on a mission to find his replacement. Farewell, dramatic tension! In the movie, the Wonka legend is built up so that when Gene Wilder appears, it's a genuine thrill. Here Borle encourages us to loathe Wonka at our earliest convenience; and we know he's going to favor plucky poor-kid Charlie (Ryan Foust, alternating with two other boys).
Robert Kahn, NBC New York: The set is minimalist, save for one scene in "a chocolate Eden," a terrarium where you can eat the dandelions. I suspect adults will find both wanting, though things improve in the second act...Given the talent and production values, I'm sure the musical will enjoy a long life on Broadway. But for all its attempts to recreate the delight of Roald Dahl's story, it left me with something of a toothache.
Chris Jones, Chicago Tribune: Borle's problems are intensified by the show's decision not to take us to the chocolate factory until intermission, spending all of Act 1 on Charlie's early life, the golden ticket backstory and, weirdly, on Charlie's relationship with the owner of the local candy shop (also played by Borle). This was a truly terrible decision (that candy store guy, who is cold, is not Wonka). It ignores what is on the marquee and also then shoves so much caper-esque plot into Act 2 that the show can't wait around for a moment to focus on what really matters.
Jeremy Gerard, Deadline: While Charlie and the Chocolate Factory may not enjoy more critical approval in its second iteration, it's going to make a ton of money, both on Broadway and the road. It's goofy, loud and imaginative - superatively so, in some key respects. And it delivers two things children delight in: stories about scrappy urchins triumphing over doltish adults (cf Annie, Matilda), and comical obliteration of ill-behaved nasties (cf Shockheaded Peter).
Marilyn Stasio, Variety: As for the character who looms over everything in this show - the reclusive chocolatier known as Willie Wonka - he's not as dopey as Gene Wilder or as creepy as Johnny Depp. But, as played by Christian Borle (wonderful in "Something Rotten"), he's much too charming and lacks the aura of stranger-danger that Dahl took care to give him in his story. It's no secret that Warner Brothers has poured considerable cash into this lavish production. That could explain (but won't forgive) the overwhelming emphasis on visual effects, which look like the refined-sugar nightmares of naughty children who consumed a two-pound box of Godiva Chocolates.
David Rooney, The Hollywood Reporter: Somewhere along the way, the spirit of Dahl's writing has gotten trampled - the nimble wordplay, the eccentric humor, the mischievous horror, the mordant social satire - replaced by an abrasive parade of garish color and ugly incidents that rarely spell fun. This choc-atrocity has got to rank as one of the most aesthetically off-putting family musicals in memory. There's a creepiness to the show that's not Dahl's subversive creepiness or even Johnny Depp's fey creepiness in the unwatchable Burton movie. In fact, when Borle's Wonka goes out into the world incognito as a stringy-haired candy shop owner, it could almost be sex-offender-registry creepiness.
Robert Hofler, The Wrap: In my nearly half century of Broadway theatergoing, I've never witnessed such a second-act reversal of fortune as what's going on now at the Lunt-Fontanne Theatre, where "Charlie and the Chocolate Factory" opened Sunday. Only in retrospective can you see glimmers of hope in the musical's desultory first half. Just one song by Marc Shaiman and Scott Wittman hits the mark in this retelling of Roald Dahl's tale of four children who win golden tickets to Willy Wonka's long-shuttered chocolate factory.
Joe Dziemianowicz, NY Daily News: "Charlie and the Chocolate Factory" is a middle-of-the-road musical with a pale score, a flavorless book and a dearth of eye candy that could have at least made it a spectacle...Heading a large, game and polished cast, Christian Borle, a Tony winner for "Something Rotten!" and "Peter and the Starcatcher," has panache as Wonka. He plays the chocolate maker as snarky, not all that sinister. As Charlie, young Ryan Foust was terrific in the performance I saw; he shares the role with two others.
Elizabeth Bradley, Broadway News: What world are we in? Who is this show for? These strike me as the central problems with this adaptation and production. There are "nudge, nudge, wink, wink, say no more" references intended presumably to keep adult theatergoers interested. For example, Veruca proclaims to Russian Dad at one point, "Buy me North Korea!" But the tonal handling of the surreal so essential to Dahl is neither consistent nor secure. If Charlie is meant to be the incorruptible anchor of our journey, what do we make of this exchange? Wonka to Charlie, "Do you like seeing children maimed?" To which Charlie responds, "No, but - I love seeing how chocolate is made." It seems even Charlie has his price.
Jesse Green, Vulture: O'Brien rebuilt the New York version as a simpler affair, hoping the audience would use its imagination to fill in the blanks; the result is an unusually dull set design by Mark Thompson and effects that would hardly have seemed special twenty years ago. When Wonka, who has spent much of the first act in disguise as a candy store owner in order to give Borle something to do, reveals himself as the grand wizard of chocolate, the transformation scene involves a crowd gathering around him while he takes off his overcoat. At least the Oompa-Loompas are fun - the first one or two times we meet them. Even so, I doubt this musical would have proved at all likable even if an apt style and thrilling visuals had been found for it. The story is too maudlin and, at the same time, too angry.
Chris Nashawaty, Entertainment Weekly: The roles are mostly well played, David Grieg's book is fine, the songs are serviceable, and the sets are fairly clever, but none of it is...transporting. To stretch the sweet-tooth metaphor as far as a piece of saltwater taffy, the new Charlie is the Broadway version of a Whitman's sampler: A few mouth-watering delights; far too many disappointing nougats. Kids will probably enjoy it a lot more than their more discerning parents.
Tim Teeman, The Daily Beast: Why does this latest production, a production first seen in London, feel too small, too meager, and not magic enough? Charlie and the Chocolate Factory needs to go big, surely, or not at all...The show is far from a disaster, just far too timid. Borle and Flynn are charming flipsides of the same quirky coin, and as compadres are lovely to watch-even if their final glass lift journey, which modestly raises them from the ground before just as modestly bringing back them back down, seems to speak more generally to this cautious, not-outrageous-enough production. There a critically lacking wonder and magic here-and Charlie and Wonka deserve buckets of both.
Linda Winer, Newsday: For a musical about the wonder of pure imagination, "Charlie and the Chocolate Factory" is bizarrely lacking in it. The show does have Christian Borle as Willy Wonka, the mysterious chocolate-making genius created by Roald Dahl in 1964, then indelibly embodied by Gene Wilder in the 1971 movie and (a bit less indelibly) Johnny Depp on screen in 2005. Alas, especially in the long and slow first act, it's almost painful to watch Borle, a master of endearing virtuosity, work so hard to sell charm that simply isn't in the script, the music and too much of the staging.
Matt Windman, amNY: Pity the poor Oompa Loompas that get assigned by Willy Wonka with the impossible task of cleaning up the disastrous and distasteful Broadway musical adaptation of "Charlie and the Chocolate Factory." No amount of "Pure Imagination" can save this train wreck.
David Finkle, Huffington Post: There's enough on-stage pizzazz to keep the pre-teens charged and cheering at the story of chocolate-loving Charlie hoping to tour Willy Wonka's mysterious factory on a hard-to-come-by golden ticket. This recommendation is in large part due to Dahl's understanding that the under-12 contingent gets a big kick out of seeing their fictional peers behaving badly. It's also in large part due to Mark Thompson's imaginative sets that include all sorts of comically menacing apparatus and comically menacing out-sized animals.
To read more reviews, click
here
!
Related Stories
Review Roundup: KERRY JACKSON Opens at the National Theatre

December 8, 2022

Read the reviews for Kerry Jackson, which is now playing at the National Theatre.
---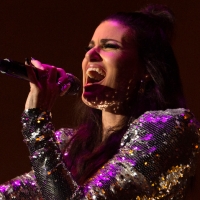 Review Roundup: Idina Menzel's WHICH WAY TO THE STAGE? Documentary Comes to Disney+

December 8, 2022

In "Idina Menzel: Which Way to the Stage?," filmmaker Anne McCabe follows Menzel on a national tour over the course of 16 shows as she juggles the challenges of being a working mom with a grueling travel schedule, all while preparing finally to realize her dream. Check out what critics thought of the documentary in the first reviews now!
---
Review Roundup: THE FAR COUNTRY Opens At Atlantic Theater Company

December 5, 2022

What are the critics saying about Atlantic Theater Company's world premiere production of The Far Country? Check out the reviews for the Atlantic commissioned play by Guggenheim fellow Lloyd Suh, directed by Obie Award winner Eric Ting.
---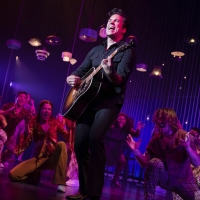 Review Roundup: A BEAUTIFUL NOISE Opens on Broadway!

December 4, 2022

Critics are weighing in on the Neil Diamond musical A BEAUTIFUL NOISE, which opened on Broadway Sunday, December 4, 2022, at the Broadhurst Theater.
---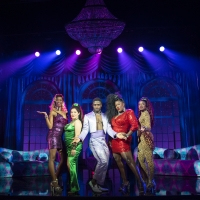 Review Roundup: Jordan E. Cooper's AIN'T NO MO' Opens On Broadway!

December 2, 2022

Read reviews for the new the new Broadway play, Ain't No Mo' from the brilliant and mischievous mind of Jordan E. Cooper, making his debut as the youngest American playwright in Broadway history.
---