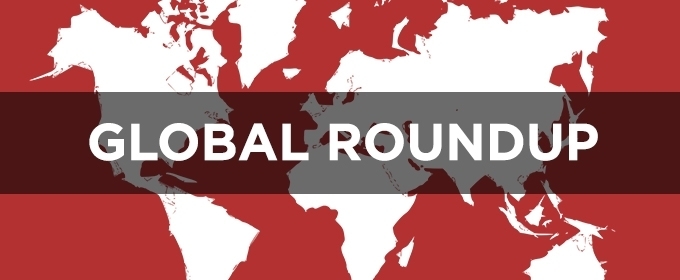 Regional Roundup: Top New Features This Week Around Our BroadwayWorld 8/3 - ANNIE, TITANIC, PIPPIN and More!
BroadwayWorld presents a comprehensive weekly roundup of regional stories around our Broadway World, which include videos, editor spotlights, regional reviews and more. This week, we feature ANNIE, TITANIC, PIPPIN and More!
Check out our top features from around the BroadwayWorld below! Want more great global content? Check out our "Around The World" section!
---
Costa Mesa: Contributor Michael Quintos reviews ANNIE at the Hollywood Bowl, writing "Under the deftly creative direction of Michael Arden---who earned much-deserved Tony nominations for directing the recent Broadway revivals of SPRING AWAKENING and ONCE ON THIS ISLAND---this ANNIE seems to pace itself methodically to give all its moving parts the breathing room to present their respective moments in the musical in the best manner possible, even if it means slowing transitions to a crawl. Perhaps it's just the nature of mounting a production on the enormous stage of the Bowl that forces shows to be scaled this way, but, for me, it's almost a subtle way to give the massive audience the chance to savor each scene and to enjoy it more as it is happening rather than have it be rushed past them on a grand scale."
---
Atlanta: Contributor Amy Zipperer reviews TITANIC at Serenbe Playhouse, writing "The familiar Clowdus "dazzling" and "memorable" this time are informed by the sheer spectacle he and scenic designer Adam Koch have created in the lake at the Serenbe Inn. Actors play a significant portion of the action on a floating dock in front of the ship, and the subtle bobbing of the dock creates the beautifully immersive illusion that we really are passengers on that ship. An enormous crystal chandelier rising out of the lake, seemingly from nowhere, and then submerging again as the ship sinks, provides some of the illusion that the ship is sinking. More of that illusion is created through the complete submersion of steel platforms that hold cast members. One of the most impressive bits of spectacle is born out of the actual launching of lifeboats from beside the steel ship. As we watch in delicious horror, cast members row the spotlighted lifeboats away from the ship, becoming nothing more than a haunting visual image on the periphery of the disaster, as some passengers look back at the unbelievable past while others look only to the future ahead, somewhere far away from the ship of dreams. And, with stringent safety measures in place, the left-behind passengers and crew leap to their watery deaths, some even from near the top of the several-stories-high scaffolding, and remain in the water in front of the ship in a collective dead-man's float that sears itself into the memory."
---
Connecticut: Contributor Joseph Harrison reviews THE LITTLE MERMAID at the Warner Theater, writing "Director Richard McKenna does a great job balancing the large cast, the script and songs, and the added complexity of multiple characters flying on stage. His choices to keep the stage minimal (save for some key set pieces) works most of the time, though some of the set pieces (designed by Jameson H. Willey) get swallowed up by the large and empty stage in certain scenes. James Luurtsema, as Music Director, creates a glorious sound from his 14 piece orchestra and his large cast. Sharon Houk's choreography is bright and fun (especially the second act tap number) and Renee Purdy and Aurora Montenero's costumes bring the characters to life in bold and brilliant colors."
---
Central Virginia: Contributor Jeremy Bustin reviews INTO THE WOODS at the Paramount Theatre, writing "Leading the incredible ensemble of characters is Adam Alexander, delivering a layered performance as the Baker-with a glorious baritone voice to boot. Sharin Apostolou navigates the woods and a range of emotions with ease as the Baker's Wife. Leah Edwards brings subtlety and an enthralling voice to the character of Cinderella. As Cinderella's Prince, and the Wolf, Christopher Job offers the silliness of a cartoon and the sincerity of a character in one breath. It's because of his charisma that the understated staging of "Agony" works so well. Brian Giebler may have outgrown the beanstalk but proves that age doesn't matter onstage, bringing loads of energy and childlike mannerisms to the pivotal role of Jack. His spotless tenor vocals are a highlight of the production."
---
Washington, DC: Contributor Jennifer Perry reviews DAVE at Arena Stage, writing "If I had to offer a few major gripes about this production, it would be some of the technical design elements. Chief among them is the decision to employ rotating walls/panels in the scenic design (Dane Laffrey). While it's possible they were always intended to be automated and the team encountered technical difficulties, it is hugely distracting as an audience member to watch actors struggle to pull or push the walls as a scene is happening further downstage. Scene changes are, likewise, far from smooth and easy. Instead, they are long and tedious. No matter what technical problem occurred and when, it was difficult for me to see why this particular design choice was selected over another - whether automation was possible or not. Like many Broadway musicals today, there is also an overabundance of projections (Peter Nigrini) in this musical though some serve the piece really well (e.g. images of Lincoln and news videos)."
---
Albuquerque: Contributor Maria Nockin reviews L'ITALIANA IN ALGERI at Santa Fe Opera, writing "Former SFO apprentice Susanne Hendrix was a saucy Zulma whose facial expressions told the story of her problems with the Bey's regime. Craig Verm, also a former SFO apprentice, was a stentorian Haly who rendered his aria "Le femmine d'Italia" ("The Women of Italy"), with panache. Former apprentice, Patrick Carfizzi, who will sing the Sacristan in TOSCA at the Met next year, was a hysterically funny Taddeo who sang with a well-rounded Italianate sound. Santa Fe Opera audiences have seen this artist mature as he grew from an apprentice with a resonant voice to a leading artist who can take on larger roles with ease."
---
New Zealand: Contributor Monica Moore reviews LES MISERABLES at TSB Showplace New Plymouth, writing "I was certainly inquisitive about how Director Warren Bates would use all the staging elements he had available to him. He proved himself to be the quintessential master in the way that he crafted this production. Highlights for me were the battle scenes, musically and visually. The Paris scene is truly world class and jaw-dropping. I was fully immersed right from the very first scene. The Consortium set from 25 years ago was perfectly married with a LED screen that replaces the traditional cyclorama, brings a look to Community Theatre and to Theatre in NZ that is world class."
---
Wichita: Contributor Paula Makar reviews PIPPIN at Music Theatre Wichita, writing "As Pippin, MTW favorite Skyler Adams sounds great in Corner of the Sky, particularly his soaring high notes. He's very natural, and really gets to show off his dancing ability. Debra M. Walton furnishes her Leading Player with a spritely quality that quickly turns dark should any of the players step out of line. Jeffrey Coon plays Charlemagne, Pippin's father, with a combination of great authority and dad-like weariness. Rounding out the male characters is Jake Smith, a senior at Elon University. Smith plays Pippin's all brawn but no brains stepbrother Lewis well, providing us with a humorous contrast with the sensitive, intellectual Pippin."
---
Regional Editor Spotlight: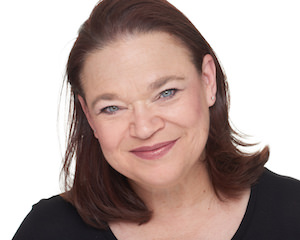 Paula Makar
Wichita Contributing Editor
Paula is very excited to be a Contributing Editor for BroadwayWorld.com! Paula earned her Master's Degree in Theatre from Oklahoma State University, where she directed These Shining Lives and a new work, Trigger. Paula received her BFA in Theatre Performance from Wichita State, where she also serves as an Adjunct Lecturer and online Instructor. Paula also teaches at Southwestern College, where she is currently directing The Liar. Last year she directed High School Musical and Annie for MTYP, and an original show written by her Performing Arts students at Upward Bound Wichita Prep at Wichita State. Paula also directed Othello for Wichita Shakespeare Company, and Frost/Nixon for Wichita Community Theatre. Paula is also an actress, and has many favorite roles, including Bad Ass Betty in The Great American Trailer Park Christmas Musical at Roxy's Downtown, Janis in Hands On A Hardbody at the Forum Theatre, and Peggy in Weekend Comedy at the Great Plains Theatre in Abilene, KS. Paula played Martha in last three productions of White Christmas at the Crown Uptown; she also played Prudy, The Gym Teacher and the Matron in Hairspray, and Miss Hannigan in Annie. Paula directed and appeared in many of the Crown's Children's Theatre offerings. Other favorite roles include Sara Jane Moore in Assassins, Miss Lynch in Grease, and Princess Puffer in The Mystery of Edwin Drood. Paula can also be seen from time to time on the stage at Prairie Pines in their interactive murder mysteries. A native of Buffalo, New York, she now calls Wichita, Kansas home. In Buffalo, Paula was a member of the Buffalo Ensemble Theatre and Theatre of Youth. In Michigan, Paula was an Adjunct Instructor of Drama at Olivet College, and also ran The Youth Theatre Programs at the Marshall Civic and Marshall Middle School, where she directed and choreographed many productions.
---
Join Team BroadwayWorld! Interested in joining our team, but not exactly sure what we do? All of your questions are answered, along with every open position from guest and student bloggers, Regional Editors, and more! Find out where we have open positions available here!
| | | |
| --- | --- | --- |
| | Donations | Arts Orgs |
Related Articles