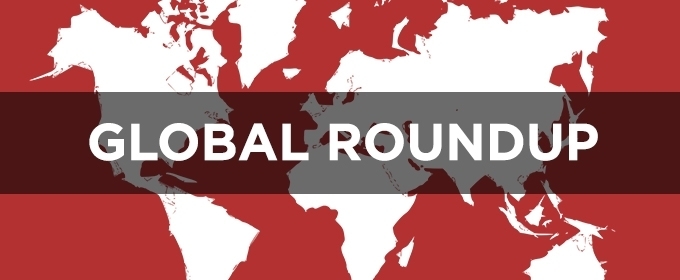 Regional Roundup: Top New Features This Week Around Our BroadwayWorld 7/20 - THOROUGHLY MODERN MILLIE, GREASE, LES MIZ, and More!
BroadwayWorld presents a comprehensive weekly roundup of regional stories around our Broadway World, which include videos, editor spotlights, regional reviews and more. This week, we feature THOROUGHLY MODERN MILLIE, GREASE, LES MIZ, and More!
Check out our top features from around the BroadwayWorld below! Want more great global content? Check out our "Around The World" section!
---
Philadelphia: Contributor Anne Marie Scalies reviews HOW TO SUCCEED IN BUSINESS WITHOUT REALLY TRYING at Muhlenberg Summer Music Theatre writing "Richter and his design team truly married the production values together seamlessly. The entire show was like a color-forms activity book. 3-dimensional set by John Raley, 2-dimensional props by Katrina Miller (who deserves cover billing), bright and expertly paired costumes by Hunter Kaczorowski, and cheerful lighting by Gertjan Houben. The venue at the Trexler Pavilion for Theatre & Dance is impeccable. Some fantastic lighting instruments, exceptional fly systems, and great acoustics (Sound Designed by Ian Scot). I would also like to applaud the cast for so wonderfully styling their own hair. Big, buoyant, stylized. Other than one actress and one actor, there were no wigs!"
---
Omaha: Contributor Christine Swerczek reviews LEGALLY BLONDE: THE MUSICAL at PINEWOOD BOWL, writing "Piccolli directs a fine cast. Elle's trio of Delta Nu besties, Serena (Anneliese Saathoff), Pilar (Savannah Bishop), and Margot (Kelly Krueger), are high energy fun as they sing and cavort around the Bowl. Koepke adds just the right touch of gauche humor contrasted with Beranek's elegant sophistication. Arten, who appeared to be having vocal issues, is in crazy fit form as she whips her fellow prisoners into shape."
---
Tallahassee: Contributor Paula Kiger reviews LES MISERABLES at Leon Performing Arts, writing "Vocally, these performers were, for the most part, astounding. A clear soprano from the actress playing Cosette, commanding performances from the actors playing Javert and Valjean, a remarkable performance from Eponine. It's almost impossible to rank them; all excelled at their roles."
---
Birmingham: Contributor David Edward Perry reviews MAMMA MIA at Red Mountain Theatre Company, writing "Director Henry Scott sets an impressive tone bringing this ensemble to life. From stem to stern the production fills up the beautiful stage with vibrant energy. His fluid choreography delivers expressive motion while capturing the emotions of the moment. Music director Katie Holmes delivers pop perfection in the musicians and singers. Brad Cozby's lighting washes the island in beautiful colors of the Greek isles. The detailed set with Mediterranean charm successfully utilizes the big stage to provide multiple locations quickly."
---
Nashville: Contributor Jeffrey Ellis reviews Arts Center of Cannon County's GREASE writing "Kloss and Wahl are given able support in their efforts by a talented ensemble of young actors who are having the time of their lives: Daxton Patrick is terrific as Kenickie, putting his ample stage presence on display while threatening to steal the show right out from under the production's leads. He is paired well onstage with Alexis Alduenda as Betty Rizzo, the school's resident bad girl, who delivers two of the show's best known musical numbers, "Look at Me, I'm Sandra Dee" and "There Are Worse Things I Could Do" with knowing, palpable grace and vigor."
---
Connecticut: Contributor Joseph Harrison reviews THE PIANIST OF WILLESDEN LANE at Hartford Stage, writing "In presenting THE PIANIST OF WILLESDEN LANE, Hartford Stage once again provides theater-goers with an opportunity to be transported by both story and music, and uplifted by a fascinating true-story of courage and love. The play is something that audience don't have the opportunity to experience often, and should take advantage of the limited run to witness this fascinating story and some brilliantly played music. And if you can, get a seat stage right where you can watch Ms. Golabek's hands as they fly through some of the great piano works of our time."
---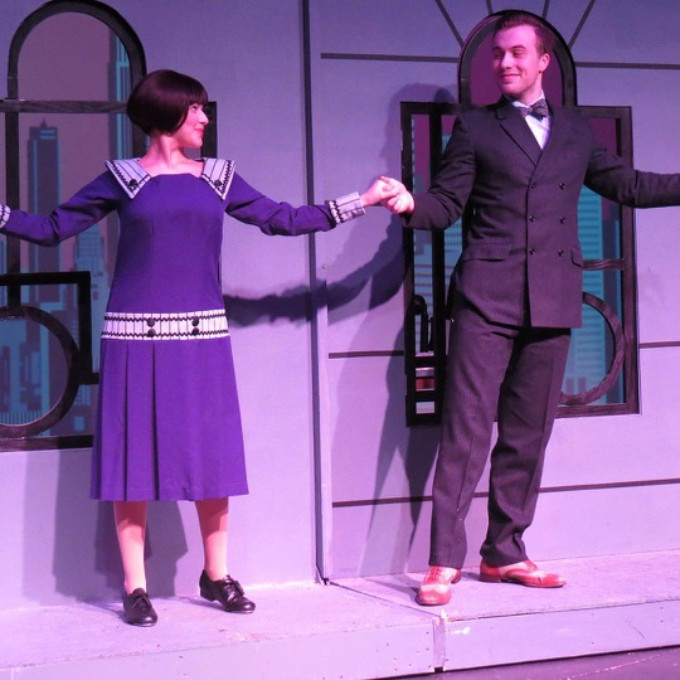 Detroit: Contributor Julie Yolles reviews THOROUGHLY MODERN MILLIE writing "The "senior" members of the cast, and long-time Riverbank audience favorites, excel in their pivotal roles. While British is her native language, Nancy Penvose, as the villainess Mrs. Meers, flawlessly goes from Chinese to Bronx dialects. She leads well over her sidekicks-newcomers Dylan Pham and MacKenzie Watson-who play brother and sister, Ching Ho and Bun Foo, in roles that are typically cast as two brothers. Penvose joyfully leads Pham and Watson in the comedic showstoppers "Not for the Life of Me" and "Muquin." Christy Kreidler plays chanteuse and heiress Muzzy Van Hossmere with motherly sincerity while effectively singing her sultry numbers. And, Kridler gets to wear the blingiest costumes, fitting of a cabaret star."
---
Costa Mesa: Contributor Michael Quintos reviews Musical Theatre West's YANKEE DOODLE DANDY, writing "This imbalance in favor of the show's dazzling song-and-dance offerings---judging from the reactions of those in attendance during a matinee I viewed on opening weekend---is definitely enough for many to perceive this stage musical as an enjoyable, harmlessly benign piece of entertainment, which, in all honesty, is perfectly fine, if a bit of a slight letdown for some us."
---
Regional Editor Spotlight: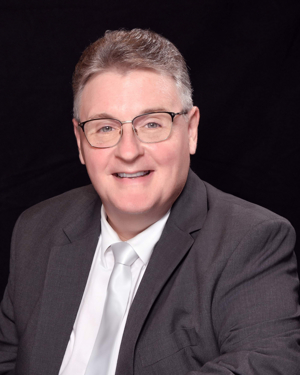 Anne Marie Scalies
Pennsylvania Contributing Editor
Anne Marie holds a BFA in Theatre Arts and English from Kutztown University. She has worked professionally in Philadelphia and Delaware County in stage management, directing, and producing. She is the owner of Nightcap Cabaret, Philadelphia's philanthropic cabaret company. Over the past 20 years, Anne Marie has worked with Mazeppa Productions, The Walnut Street Theatre, Upper Darby Summer Stage, Encore Entertainment, Rockwell Productions, Media Theater, and Players Club of Swarthmore to name a few. Anne Marie served as a Barrymore nominator for Theatre Philadelphia for the 16/17 season and serves as an adjudicator for Philadelphia Independence Awards 17/18. She is currently Editor-in-chief for Philly Life & Culture. www.phillylifeandculture.com
---
Join Team BroadwayWorld! Interested in joining our team, but not exactly sure what we do? All of your questions are answered, along with every open position from guest and student bloggers, Regional Editors, and more! Find out where we have open positions available here!
Related Articles