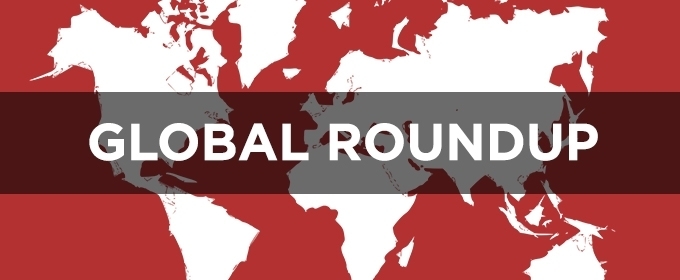 Regional Roundup: Top New Features This Week Around Our BroadwayWorld 12/8 - Les Mis, Newsies, School of Rock, and More!
BroadwayWorld presents a comprehensive weekly roundup of regional stories around our Broadway World, which include videos, editor spotlights, regional reviews and more. This week, we feature LES MIS, NEWSIES, SCHOOL OF ROCK, and More!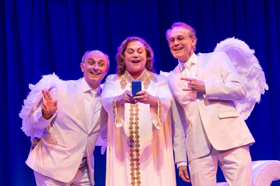 New Jersey: Contributor Marinka Kennedy reviews AN ACT OF GOD George Street Playhouse. She writes "The Creative Team has done a wonderful job of bringing An Act of God to the stage. They include set design by Timothy R. Mackabee; costume design by Esther Arroyo; and lighting design by Jason Lyons. The Original Music and Sound Design is by Scott Killian; the Production Stage Manager is Eileen F. Haggerty; the Production Manager is Christopher J. Bailey; Casting is by McCorkle Casting, Ltd."
---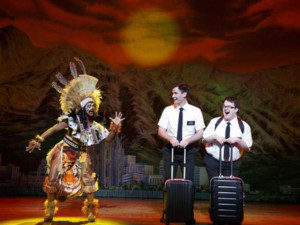 Florida: Contributor Roger Martin reviews THE BOOK OF MORMON The Arsht Center. He writes "On an overwhelmingly brilliant set that soared from a neon lighted Jesus on a biblical mountain (golden plates buried here) to the Mormon training school, to a Ugandan jungle, to missionary outposts, native huts and a quick shot of Hell, and of course, Orlando, there was enough eye candy to bedazzle a blind man. And let me say, right off the top, the thirty-two actors showed musical theatre at its best."
---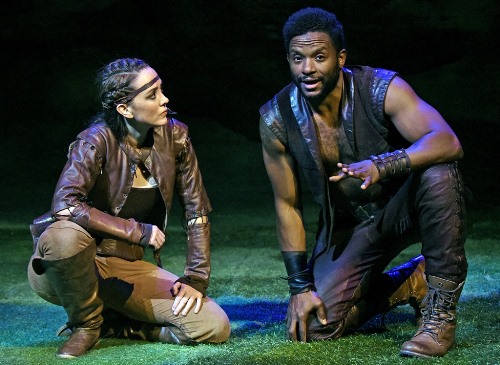 Los Angeles: Contributor Ellen Dostal reviews THE HEART OF ROBIN HOOD at The Wallis. She writes "Farr (whose 2016 mini-series The Night Manager was a huge hit with television audiences) first directed his play at the Royal Shakespeare Company in 2011. His nods to Shakespeare are unmistakable and those who know the canon will find many parallels. Marion's journey mirrors that of Rosalind's in As You Like It. She is accompanied by her fool, Pierre (Daniel Franzese), an effeminate and comical twist on Touchstone, and in her guise as Martin, must hide her attraction to Robin in a Rosalind/Orlando rip-off."
---
Salt Lake City: Contributor Tyler Hinton reviews NEWSIES at Pioneer Theatre Company. He writes "Really the entire cast is strong, and the dancing is quite extraordinary. With leaps and turns that defy gravity, every dance number impresses. Director/choreographer Karen Azenberg has created a vocabulary of movement that is something special, especially in the fluid transitions from scene to scene that use staging as a means to further character and plot development. The only quibble is that there is not more full out dancing throughout the show than there is."
---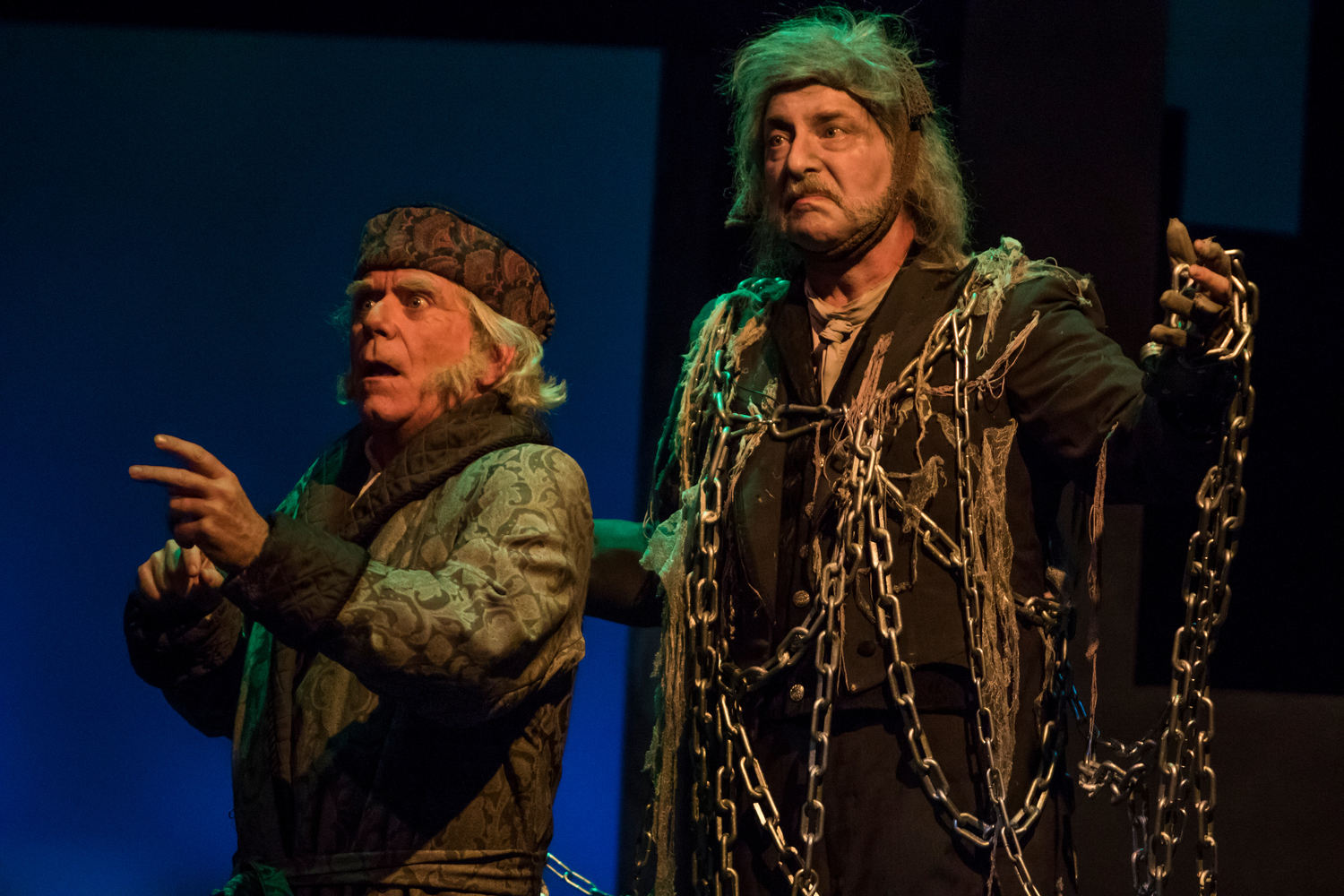 Sacramento: Contributor Courtney Symes reviews A CHRISTMAS CAROL at Sacramento Theatre Company. She writes "Michael Jenkinson, the multi-talented choreographer and co-director of this show, also plays Bob Cratchit. He lends an earnest quality to the role and brings a vulnerability and tenderness that suits it well. He is convincingly kind and patient, even when Scrooge insists that "love is more ridiculous than a Merry Christmas." He is someone that you would like to be at your Christmas dinner. I would trade him for some of my guests. (P.S. Michael, the invitation will be forthcoming)"
---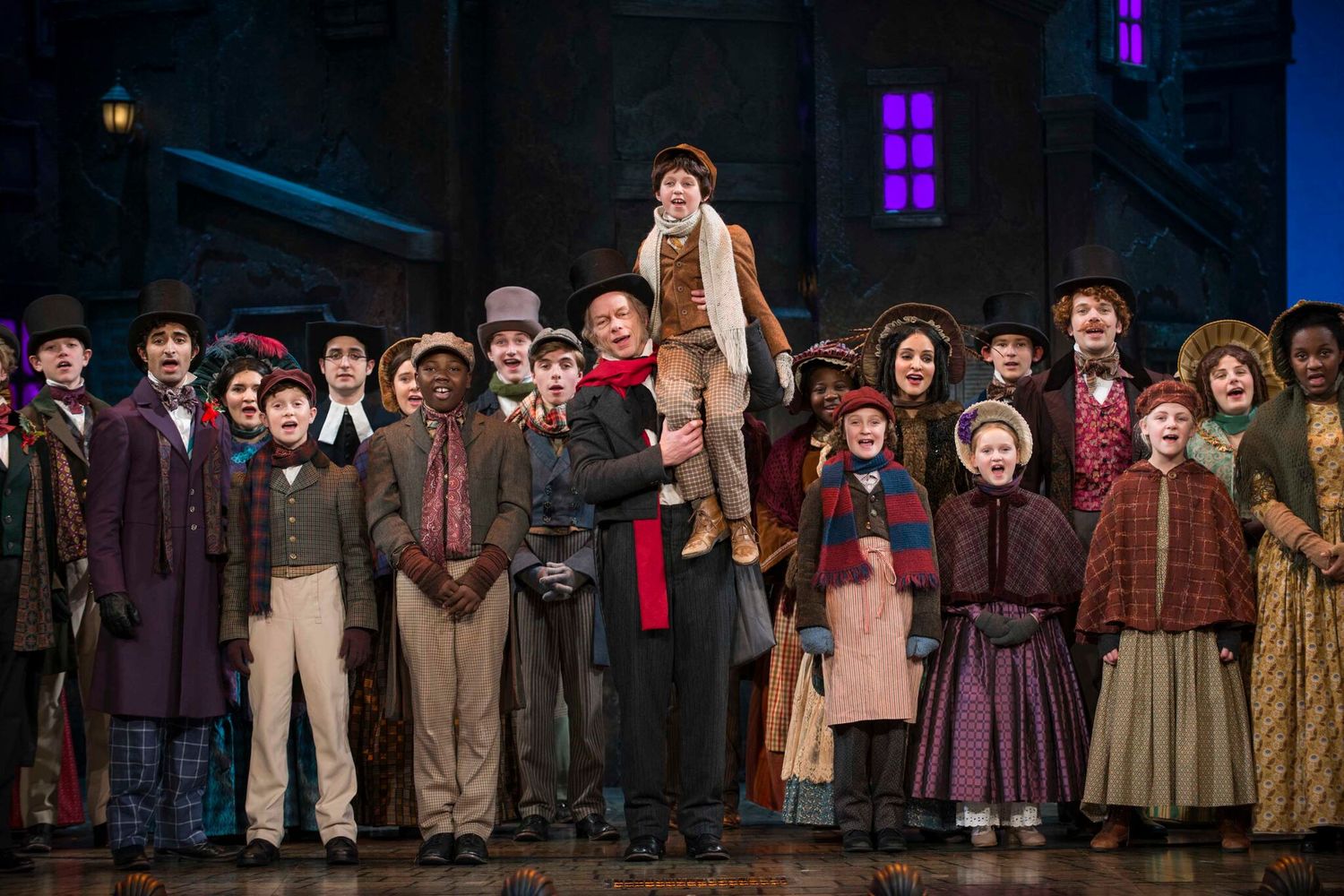 Milwaukee: Contributor Kelsey Lawler reviews A CHRISTMAS CAROL at Milwaukee Rep! She writes "But any production of A Christmas Carol - however flashy - is only as good as its Scrooge. Luckily for the Milwaukee Rep, they've found a remarkable talent in their twelfth Ebenezer, Jonathan Wainright. He navigates Scrooge's well-earned transformation with marvelous zeal: reacting to spirits both regal, merry, and downright spooky, gazing with a heavy heart at his own pitiful past, shaking with the fear of a doomed future, and eventually exhibiting an all-encompassing mirth at the promise of a second chance at life."
---
Salt Lake City: Contributor Tyler Hinton reviews THE BODYGUARD at Eccles. He writes "The dance numbers, choreographed by Karen Bruce, are enjoyable and well performed, and they never seem gratuitous. The arresting set design by Tim Hatley leverages a simple setup to effectively realize many different locations with subtle alterations. The quality and detail of the set pieces is significant and unexpected. The thrilling lighting design by Mark Henderson is wonderfully exciting and energetic for Rachel's onstage performances, but it also brings a cool cinematic realism to the real-life drama."
---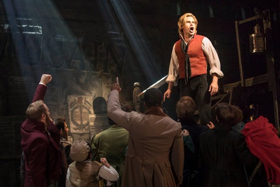 Kansas City: Contributor Alan Portner reviews LES MISERABLES at Kansas City's Broadway Series. He writes "There are no weak actors in this touring version of "Les Miz." Nick Cartell as Jean Valjean is excellent. He has one of those haunting tenors that stays with you long after the final curtain falls." His show stopper is, of course, "Bring Him Home." Josh Davis is Inspector Javert (the French cop) who chases Valjean through the years before committing suicide in remorse by throwing himself off a Paris dam and is just as good. I have been fortunate enough to see "Les Miz" a number of times and this rendering of Javert's death scene is the most effective I've ever seen. His big number "Stars" is available in a couple of iterations on YouTube and worth hearing again."
---
South Carolina: Contributor Neil Shurley reviews SCHOOL OF ROCK at the Peace Center. He writes "Rob Colletti is terrific as Dewey. He brings an amazing amount of enthusiasm to the part, especially considering that he's on stage nearly every minute. He's also got a great comic presence that brings some warmth to a character who's a lying, childish slacker. He also works really well with the kids, and, after all, they are the true heart of the show. Ava Briglia, Gianna Harris, Phoenix Schuman, Theo Mitchell-Penner, Gilberto Moretti-Hamilton, Theodora Silverman and a half dozen other kids steal the show as Dewey's students. They play their own instruments on stage and jump and bounce around with gusto. They're a delight to watch."
---
Austin: Contributor Lacey Cannon Gonzales reviews MISS BENNET: CHRISTMAS AT PEMBERLY at Austin Playhouse! She writes "The cast, lead expertly by director, Lara Toner Haddock, is a delight. From one comedic moment to the next, each actor finds a balance that is both humorous and refined. As Mary Bennet and Arthur de Bourgh, Jess Hughes and Stephen Mercantel are a charismatic and endearing couple. The relatable sweetness and subsequent awkwardness of their courtship bring a charm and likability to the unlikely protagonists. Jenny Lavery and Samuel Knowlton as Elizabeth and Fitzwilliam Darcy are a warm, engaging pair who knowingly advises the couple while exhibiting an innate chemistry. Rounding out the cast, Zac Thomas, Marie Fahlgren, Maria Latiolais, and Katie Kohler all deliver well-crafted performances."
---
Regional Editor Spotlight:

Marina Kennedy
New Jersey Contributing Editor
Marina P. Kennedy writes articles and reviews for Broadwayworld.com on performances and performers in New York and New Jersey. She is the Editor in Chief of BWW's Food & Wine World.com and the Senior New Jersey Editor. She also has a blog in BWW Food & Wine, "Marina's Menu" and a column in BWW Fitnessworld.com, "Fit Food Finds." Her interest in fitness, dance, and theatre stem from the many years she owned and operated a dance school, "Dance Unlimited" in New Jersey. She enjoys an active journalism career and loves writing for Broadwayworld.com. You can follow Marina on Twitter and Instagram @marinapk6.
---
Join Team BroadwayWorld! Interested in joining our team, but not exactly sure what we do? All of your questions are answered, along with every open position from guest and student bloggers, Regional Editors, and more! Find out where we have open positions available here!