Click Here for More Articles on SIP - SATURDAY INTERMISSION PICS
Photo Flash: The Ladies of WICKED Are Royal-Wedding-Ready, and More Saturday Intermission Pics!
Today is Saturday, and that means it's time for what has become one of the theatre community's most beloved traditions- BroadwayWorld's "Saturday Intermission Pics" roundup! This week, the ladies of Wicked prepare for the Royal Wedding. Check out this week's Saturday Intermission Pics below!
At some point, we've all wondered what our favorite Broadway, Off-Broadway, National Tour and regional stars are doing during intermission, and thanks to Andrew Keenan-Bolger (@KeenanBlogger) and Max von Essen (@MaxizPad), now we can see for ourselves. In 2010, Keenan-Bolger (in MARY POPPINS at the time), and von Essen (in XANADU at the time), started a trend of posting fun backstage photos during intermission on Saturdays, and it took off!
Want your cast to connect with BroadwayWorld's vast community of theatre fans? Just post your backstage picture on Saturday with hashtag #SIP, and you'll see yourself and your castmates right here on BroadwayWorld.com!
Scroll down and check back next week for even more #SIPs. Also make sure to follow us on Instagram-@officialbroadwayworld, Facebook- BroadwayWorld, and Twitter- @BroadwayWorld, for even more Broadway photos throughout the week!


James and the Giant Peach (High School): @observethesurroundings Amazing cast of Columbias production of James and the Giant Peach! This has been an amazing experience and has made me realize how badly I want to pursue drama after highschool. We've got one more show left guys! 7 o'clock at Columbia Highschool if anyone wants to come see it! #Drama #jamesandthegiantpeach #sip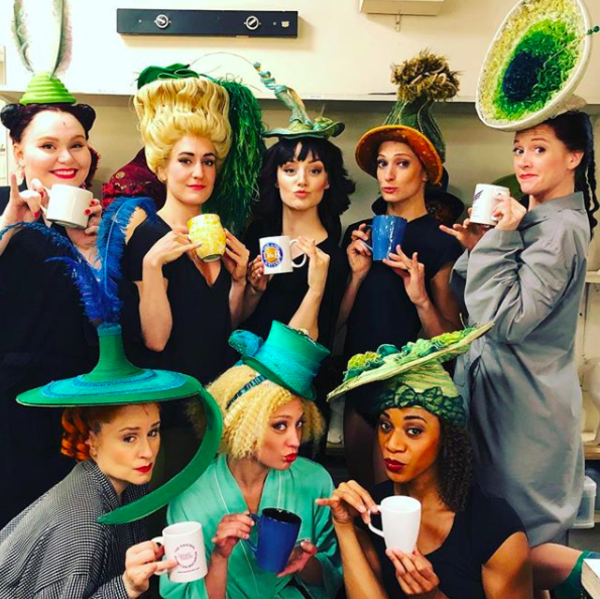 Wicked (Broadway): @ktladner #Wicked pinkies up and our best fascinators on in honor of #RoyalWedding @buckinghampalaceshop #SIP #wickedbroadway #broadway #buckinghampalace @hannahbshank @lindsaynorthen @courtneyiventosch @sterlingmasters @teneise_ellis @kelladactyl @redsplatnyc

Avenue Q (Off-Broadway): @mikeylish Moustache-in. . . . @jjjacobes @avenueqmusical @playbill @officialbroadwayworld #SIP #saturdayintermissionpic #moustache #matinee #avenueq #puppet #broadway #offbroadway #musical #comedy

Mary Poppins (Regional): @perchancetodream Mrs corry and her babies! Costumes: Sandy Forbes Hair: @cat_vonb Makeup: @alliempoo . . . . . #yyc #yycarts #marypoppinssbt #marypoppins #mrscorry #sip #saturdayintermissionpic #thehigherthehairtheclosertogod

Chicago (Tour): @kate.wesler Onesie, Twosie, Threesie #cellblocktour #Roxie #Liz #KITTYkate #sip #chicagomusical #lookingforaprince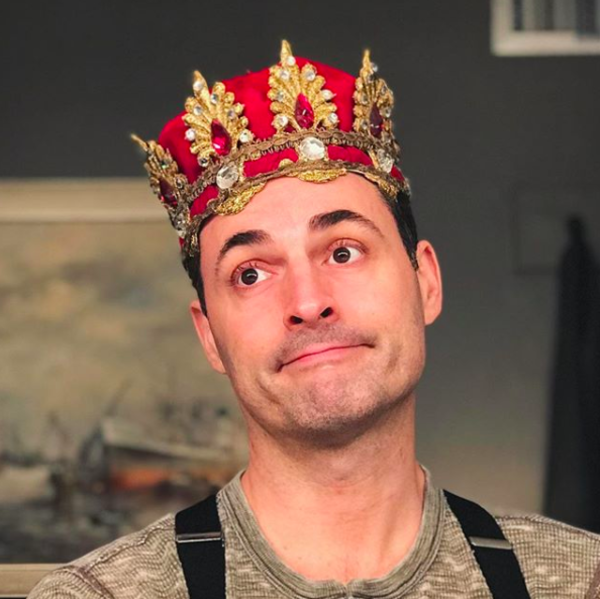 Anastasia (Broadway): @maxizpad Meet the royal mess. #royalwedding #SIP #intermission #saturday #royalmisfit #royalmess #anastasia #anastasiamusical #broadhurst #broadway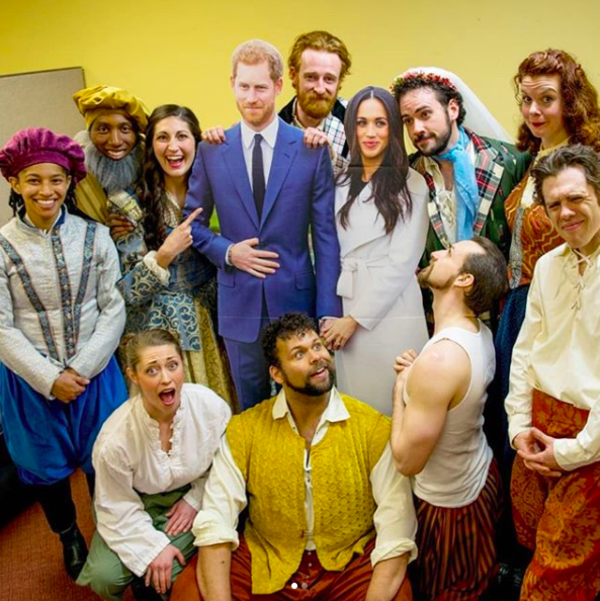 The Taming of the Shrew (Regional): @americanshakespearecenter A special #SIP, as #KateAndPetruchio and the #Cast of #TheTamingOfTheShrew get a rare #PhotoOp with the #RoyalCouple, #PrinceHarry and #MeghanMarkle. From one set of #Newlyweds to another: #Congratulations! #RoyalWedding #InstaWedding #Wedding #Love #Royals #Nuptials #BrideAndGroom #Shakespeare #LiveTheatre #ascTaming #WickedFollyTour #ASConTOUR #BlackfriarsPlayhouse #IntermissionPic @officialbroadwayworld
Related Articles
More Hot Stories For You
VIDEO: Josh Gad Recaps AVENGERS: ENDGAME as Olaf
After promising his followers to recap the latest Avenger film as Olaf once 1500 registered to vote or verify their registration, Josh Gad has deliver...

Broadway Performers, Ballet Dancers, Industry Vets & More Discuss the Impact of the Shutdown of Live Entertainment
Broadway performers, industry veterans and more are discussing the ways in which the extended shutdown of live entertainment is going to affect Broadw...

Times Square New Year's Eve Celebration Goes Virtual for 2021; Live Elements Still to be Determined
With January 1, 2021 now 100 days away, the organizers of the New Year's Eve celebration in Times Square provided a preliminary teaser of how the even...

VIDEO: Lin-Manuel Miranda, Mandy Gonzalez & More From HAMILTON Sing Out the Importance of Voting
In honor of National Voter Registration Day, Lin-Manuel Miranda, Mandy Gonzalez, Miguel Cervantes and more from the cast of Hamilton (and the video's ...

COME FROM AWAY to Play to a Socially-Distanced Audience of 50 Tonight in Sweden
Come From Away is set to play to a socially-distanced crowd in Sweden tonight! David Hein, who co-wrote the show with his writing partner and wife, Ir...

VIDEO: Andrew Lloyd Webber Reveals Details of His Experience With the COVID-19 Vaccine Oxford Trial
Andrew Lloyd Webber recently discussed his experience receiving an experimental COVID-19 vaccine as part of the Oxford trial, on Good Morning Britain....