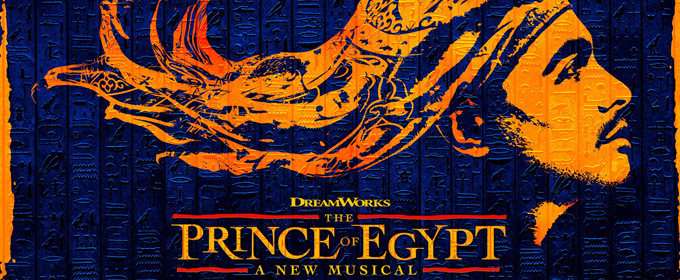 Click Here for More Articles on THE PRINCE OF EGYPT
Photo Flash: Stephen Schwartz, Jason Gotay, Diluckshan Jeyaratnam and More Celebrate THE PRINCE OF EGYPT Opening in Silicon Valley
TheatreWorks Silicon Valley continues its mission of developing new works in the Bay Area with the World Premiere of The Prince of Egypt, a soaring celebration of the human spirit and one of the greatest stories ever told: the saga of Moses, his Pharaoh brother Ramses, and the indomitable people who changed them both forever. The production runs now through November 5, 2017 at the Mountain View Center for the Performing Arts. BroadwayWorld has photos from the opening festivities below!
The musical score and lyrics come from Grammy and Academy Award-winning composer Stephen Schwartz (Wicked, Godspell, Pippin), with book by Philip LaZebnik (Pocahontas, Mulan), who were both in residence at TheatreWorks developing this stage adaptation of the acclaimed Dreamworks Animation film.
Featuring the Oscar-winning Best Song "When You Believe," this vibrant new stage musical is directed by multi-award-winning Broadway director Scott Schwartz (Golda's Balcony; Jane Eyre; Bat Boy; Tick, Tick... Boom!), and features a multi-ethnic cast led by Diluckshan Jeyaratnam, an acclaimed Danish actor/singer making his US debut as Moses, and Broadway's Jason Gotay (Peter Parker in Spider-Man: Turn Off the Dark), as Ramses. This Co-World Premiere will be presented in collaboration with Fredericia Teater in Denmark, where it will be staged in 2018.
Brennyn Lark plays Tzipporah, Moses' wife. Julia Motyka portrays Moses' biological sister Miriam. Pharaoh Seti is played by Obie Award winner Tom Nelis. Christina Sajous plays Queen Tuya. Will Mann is making his local debut with the company as High Priest Hotep. David Crane portrays Aaron, the biological brother of Moses. Ayelet Firstenberg makes her TheatreWorks debut as Youcheved, the biological mother of Moses. Paul-Jordan Jansen is seen as Jethro. Natalie Schroeder and Alexandra Van De Poel share the role of Young Miriam. Playing Young Aaron are Dylan K. Curtis and Oliver Copaken Yellin.
The diverse ensemble for this musical includes Carmichael James Blankenship, Dominic Dagdagan, Katherine Dela Cruz, Jourdan Epstein, Brian Flores, Gabriel Hyman, Joshua Keith, Travis Leland, Alison Mixon, Ramone Owens, David Sattler, Alicia Shumway, and Kalyn West.
The creative, musical, and technical team also includes August Eriksmoen (Orchestration), Dominick Amendum (Music Supervisor/Arrangements), William Liberatore (Musical Director), Mike Billings (Lighting Designer), Cliff Caruthers (Sound Designer), Shawn Sagady (Projections Designer), J. Jared Janas (Wig, Hair, Makeup Designer), Jacques Simard (Magic Consultant), and Randall K. Lum (Stage Manager).
Photo Credit: Joel Heimbuck


Philip LaZebnik (book), Stephen Schwartz (music/lyrics) and TheatreWorks Artistic Director Robert Kelley

Scott Schwartz (director) and Kelly McCreary (ABC's Grey's Anatomy)

Scott Schwartz (director) and Stephen Schwartz (music/lyrics)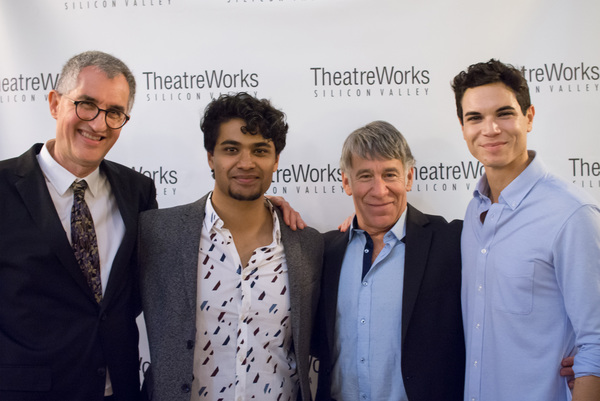 Philip LaZebnik (book), Diluckshan Jeyaratnam, Stephen Schwartz (music/lyrics), and Jason Gotay

Diluckshan Jeyaratnam, Scott Schwartz (director), Stephen Schwartz (music/lyrics), Sean Cheesman (choreographer), TheatreWorks Artistic Director Robert Kelley, and Jason Gotay

TheatreWorks Artistic Director Robert Kelley, Philip LaZebnik (book), Stephen Schwartz (music/lyrics), and TheatreWorks Managing Director Phil Santora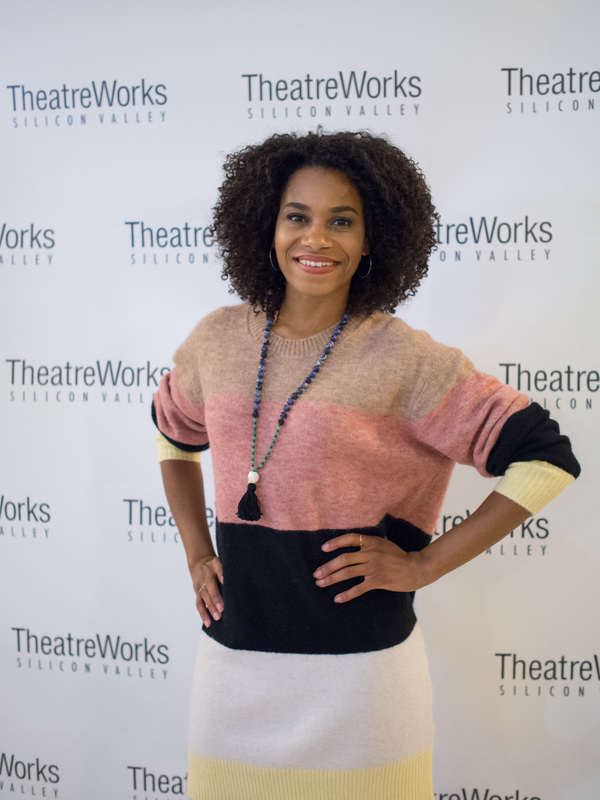 Kelly McCreary of ABC's Grey's Anatomy

THE PRINCE OF EGYPT stars Diluckshan Jeyaratnam and Jason Gotay

THE PRINCE OF EGYPT stars Diluckshan Jeyaratnam and Jason Gotay

Scott Schwartz (director), Kelly McCreary (ABC's Grey's Anatomy), and film/television director Pete Chatmon (Black Card)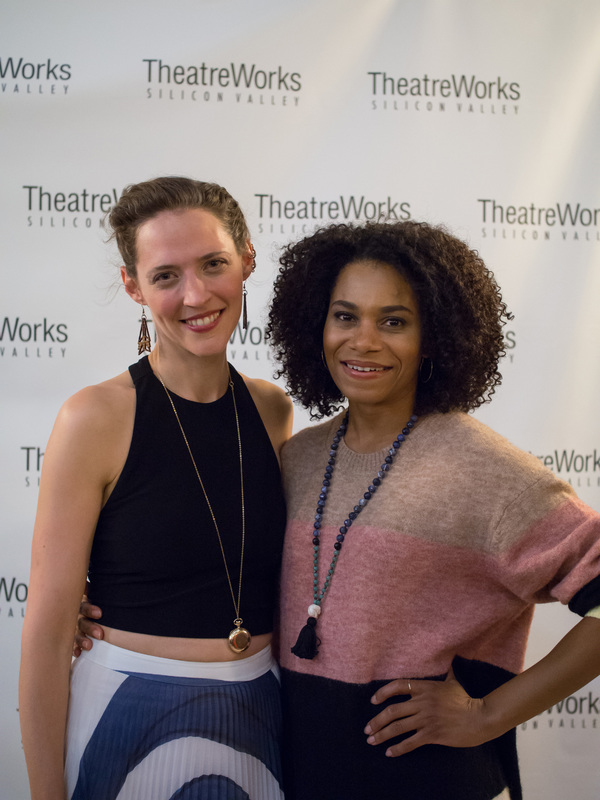 THE PRINCE OF EGYPT cast member Julia Motyka and Kelly McCreary (ABC's Grey's Anatomy)

THE PRINCE OF EGYPT cast members Will Mann and Tom Nelis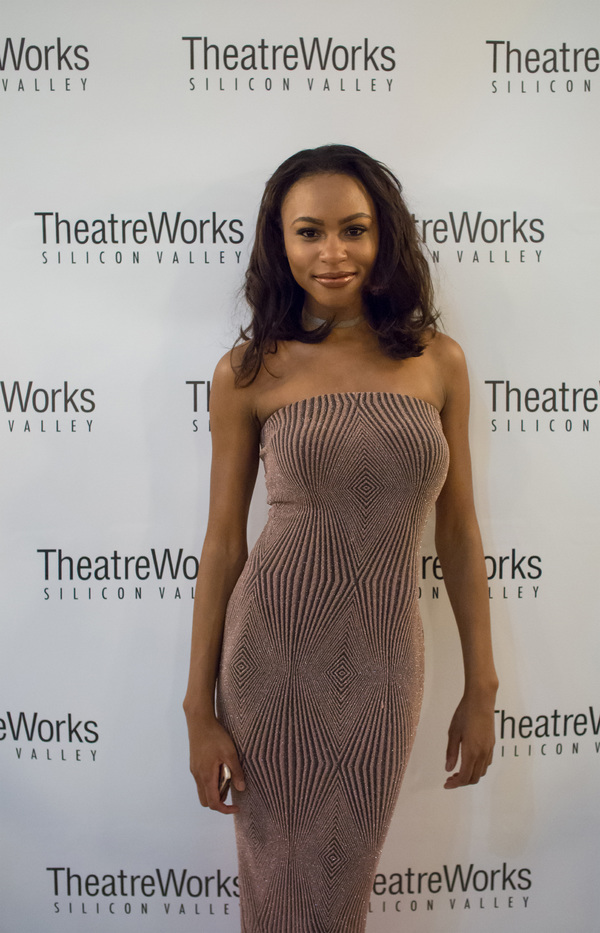 THE PRINCE OF EGYPT cast member Brennyn Lark
THE PRINCE OF EGYPT cast members Ramone Owens, Jourdan Epstein, Kalyn West, Sean Cheesman (choreographer), Alison Mixon, Gabriel Hyman and Joshua Keith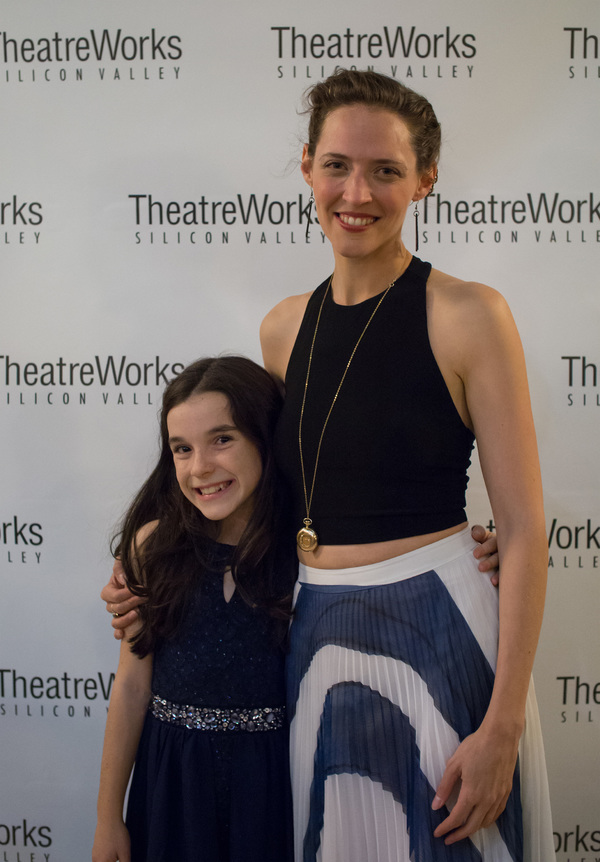 THE PRINCE OF EGYPT cast members Julia Motyka and Alexandra Van De Poel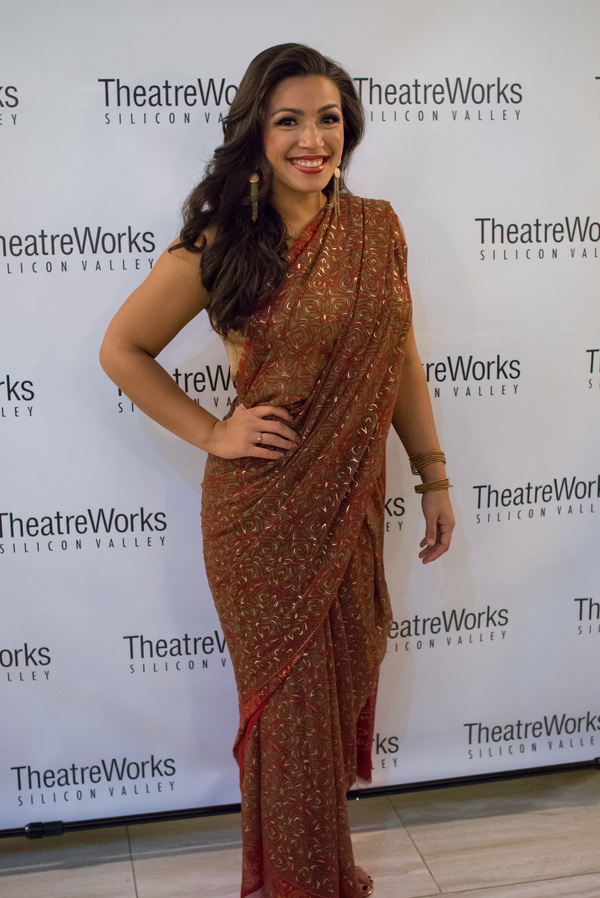 THE PRINCE OF EGYPT cast member Jamila Sabares-Klemm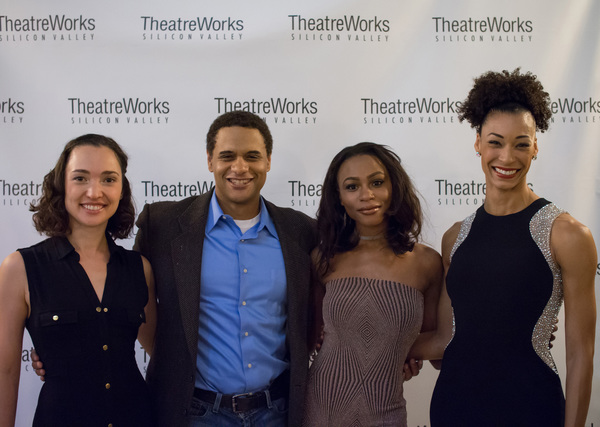 THE PRINCE OF EGYPT cast members Ayelet Firstenberg, CarMichael James Blankenship, Brennyn Lark, and Alison Mixon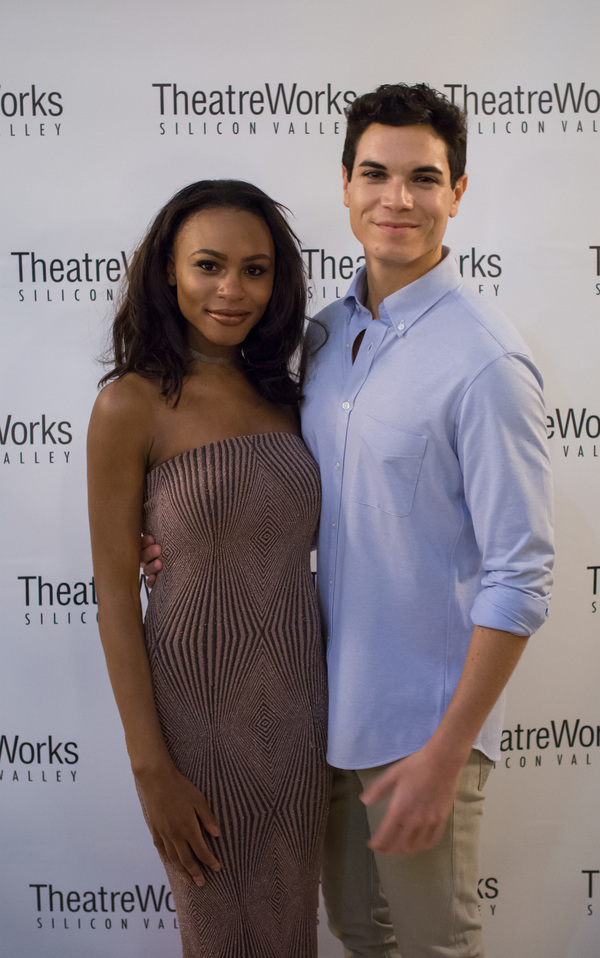 THE PRINCE OF EGYPT cast members Brennyn Lark and Jason Gotay
THE PRINCE OF EGYPT cast members Jourdan Epstein, Paul-Jordan Jansen, and Kayln West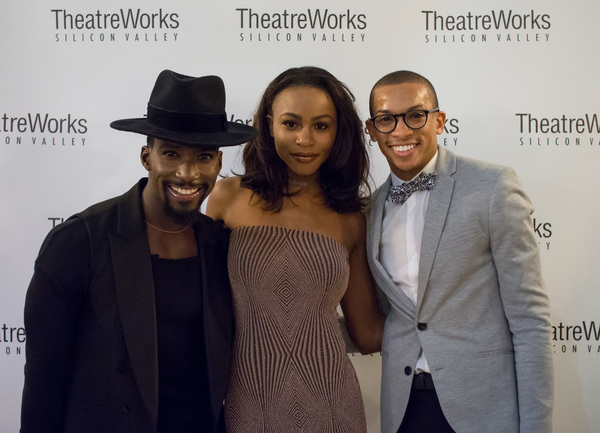 THE PRINCE OF EGYPT cast members Joshua Keith, Brennyn Lark and Gabriel Hyman