Click Here for More Articles on SIP - SATURDAY INTERMISSION PICS
Photo Flash: Morrible Monkeys Around and More Saturday Intermission Pics!
Today is Saturday, and that means it's time for what has become one of the theatre community's most beloved traditions- BroadwayWorld's "Saturday Intermission Pics" roundup! This week, Wicked's Madame Morrible spends intermission with the monkeys and the swings of Cats do face masks. Check out more Saturday Intermission Pics below!
At some point, we've all wondered what our favorite Broadway, Off-Broadway, National Tour and regional stars are doing during intermission, and thanks to Andrew Keenan-Bolger (@KeenanBlogger) and Max von Essen (@MaxizPad), now we can see for ourselves. In 2010, Keenan-Bolger (in MARY POPPINS at the time), and von Essen (in XANADU at the time), started a trend of posting fun backstage photos during intermission on Saturdays, and it took off!
Want your cast to connect with BroadwayWorld's vast community of theatre fans? Just post your backstage picture on Saturday with hashtag #SIP, and you'll see yourself and your castmates right here on BroadwayWorld.com!
Scroll down and check back next week for even more #SIPs. Also make sure to follow us on Instagram-@officialbroadwayworld, Facebook- BroadwayWorld, and Twitter- @BroadwayWorld, for even more Broadway photos throughout the week!

Wicked (Broadway): @sterlingmasters "Perhaps, a change in the weather!" ... In honor of the 1st snow of the season!!! #sip #wickedbroadway #wickedmonkey #madamemorrible #1stsnowfall
School of Rock (National Tour): @lexiedorsettsharp Mullins had a demon rascal of Horace Green visit at intermission #SIP #SORontour #Shonelle
Anastasia (Broadway): @maxizpad My first Saturday at Anastasia and although I barely see these guys onstage, I get my fill in our dressing room wing! And let's just say, I'm obsessed. The best! (They also need they're own sitcom!) #SIP #saturday #intermission #anastasiamusical #anastasia #broadway #broadhurst #vlad #dimitry #gleb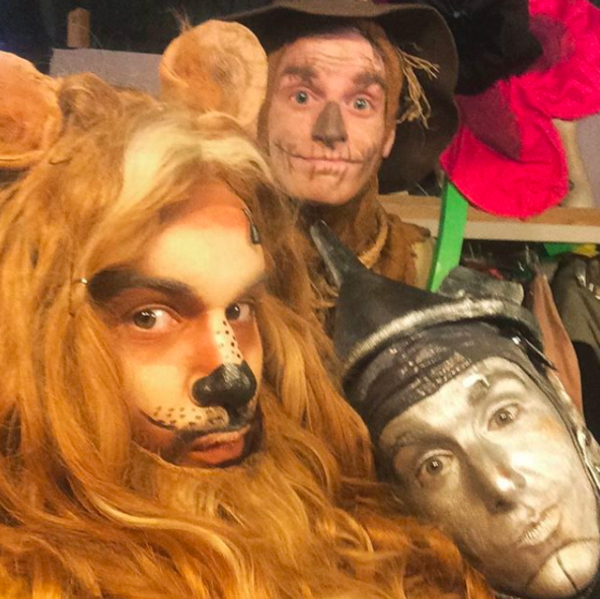 The Wizard of Oz (Regional): @andrewperryya The boys are back! #wizardofozlot #SIP
The Bridges of Madison County (Regional): @juliegalorenzocoaching The Bridges of Madison County cast and crew. #sip #thebridgesofmadisoncountythemusical #broadwayworld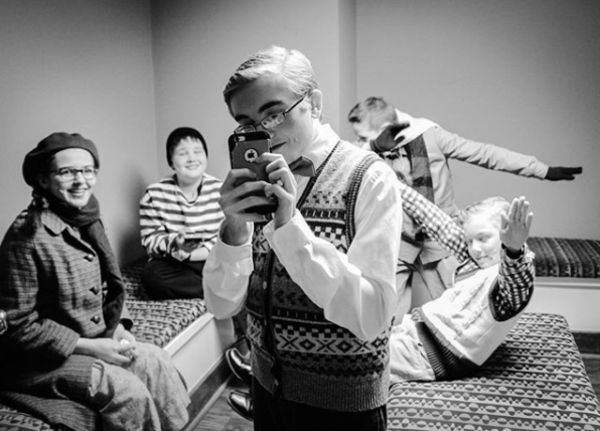 A Christmas Story (Regional): @ijenmac Happy Saturday from the kids of #AChristmasStory at @arkansaspublictheatre ! #sip #aptseason32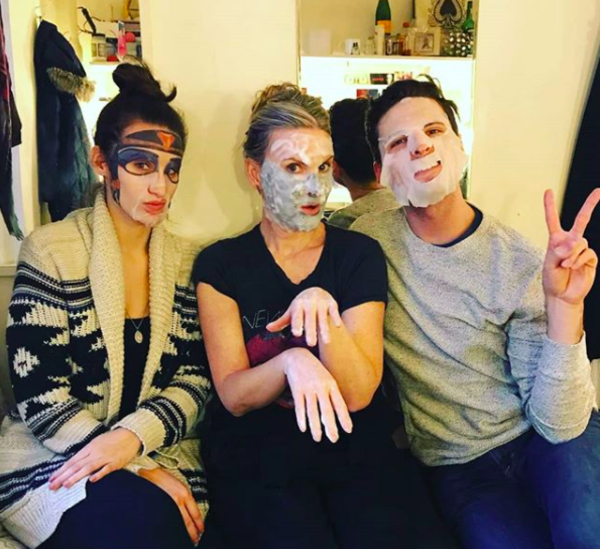 Cats (Broadway): @madison.mitchell_ Facemask Saturday with the Swing kitties!! #catsbroadway #sip #swingnation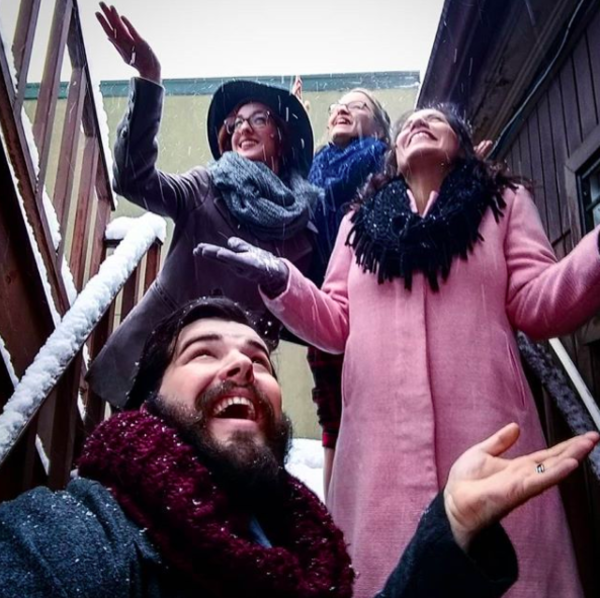 Over the River and Through the Woods (Regional): @danielpippert It doesn't show signs of stoppin', and we got a show for poppin'!! @officialbroadwayworld #SIP #saturdayintermissionpic #snowdayshowday #saturdayintermissionpicture #actor #allentownpa