Photo Flash: Kristin Chenoweth, Tom Ford, Shoshana Bean, Carol Burnett and More at 2017 TrevorLIVE Gala
Last night, The Trevor Project hosted its 2017 TrevorLIVE Los Angeles gala at The Beverly Hilton in Beverly Hills, Calif., where it honored fashion designer, award-winning screenwriter, producer, and film director Tom Ford with the Hero Award, and Tony Award winning actress, singer and author Kristin Chenoweth with the Icon Award. The evening kicked off with special opening remarks from Lisa Kudrow and Kristin Davis, and featured performances by Grammy-nominated band Garbage, Broadway legend Shoshana Bean, and Neon Trees. BroadwayWorld has photos from the star-studded evening below!
The Trevor Project is the nation's only nonprofit crisis intervention and suicide prevention organization focused on ending suicide among LGBTQ youth. TrevorLIVE, billed as "an irreverent evening of music and comedy" is the organization's annual star-studded signature fundraiser. Awarded at the gala, the Trevor Hero Award recognizes an individual who serves as an inspiration to LGBTQ youth or increases visibility and understanding of the LGBTQ community. The Trevor Icon Award recognizes an individual who provides national visibility and awareness for The Trevor Project and is a role model for LGBTQ youth nationally.
Additional guests of TrevorLIVE LA included Aaron Taylor-Johnson, Adam Shankman, Alexandra Grey, Al Calderon, Armie Hammer, Camryn Manheim, Carol Burnett, Cheyenne Jackson, Christian Siriano, Dana Goldberg, D'Andra Simmons, Imagine Dragons' Dan Reynolds, Derek Hough, Fergie, Isla Fisher, Jacob Tobias, Jade Chynoweth, Jeff Zarrillo, Jessie Page, Joshua Turchin, Julianne Hough, Kathy Najimy, Kendra Oyesanya, Kenny Ortega, Kyle Krieger, LeeAnne Locken, Loni Anderson, Milo Manheim, Ne-Yo, Nico Santos, Nyle DiMarco, Omar Sharif Jr., Paul Katami, Petrice Jones, Raymond Barun, Robert Greenblatt, Stephanie Beatriz, Tatiana Maslany, Terence Green, Tiffany Alvord, Trace Lysette, Tyler Glenn, Tyler Oakley, Wilson Cruz, and Wrabel.
Highlights from the event included:
· Tom Ford was honored with the Hero Award and gave a heartfelt speech. "Unfortunately, many young people don't grow up in an environment in which they feel comfortable enough to be themselves or in which to explore exactly who they may truly be. And that is what the Trevor Project is helping to insure... We all know that we are currently enduring a political environment that thrives on hate, and division, and so we must work harder to ensure that we celebrate and fight for inclusion, understanding, and most importantly love."
· Kristin Chenoweth accepted the Icon Award while telling an emotional and rarely shared story of her dear friend Jeff who "chose to move on to heaven" and hoping that he'd be looking down on her today proud of her for what she's done.
· The Trevor Project's CEO and Executive Director Amit Paley welcomed guests by stressing the importance of The Trevor Project's presence. "Today, The Trevor Project is needed more than ever. The day after the presidential election last fall, calls to our 24/7 lifeline from youth in crisis more than doubled. And every time a decision from this administration comes out that harms LGBTQ youth-especially trans youth-our call volume spikes. Today, we are serving more young people in crisis than at any point in our nearly 20-year history."
· Carol Burnett presented Kristin Chenoweth with the Icon Award. "She truly is a giant in the world of entertainment. Well, not exactly a giant, more of a hobbit. But, like, a really, really tall hobbit," joked Burnett. "Her work spans from television and film to Broadway, to concert halls and recording studios, and everywhere she goes she's a sassy, positive force to be reckoned with... What's truly astounding is that amidst all this, Kristin still finds time to give of herself to a variety of wonderful causes."
· Armie Hammer took the stage to present Tom Ford with the Hero Award. "I'm here tonight to talk about a man whose life embodies what it means to change perceptions, shatter stereotypes and provide a new perspective of hope for at risk youth. He is a role model, an inspiration and a luminary lighting the way for others to follow."
· Lisa Kudrow and Kristin Davis kicked off the evening with opening remarks. Davis said, "It's the act of being together, of feeling that connection to others that is so important. That feeling of connection is what The Trevor Project has the opportunity to provide to those at risk. That feeling of being seen, being heard and being validated." Kudrow continued, "This is the guiding principle of The Trevor Project. A place for those feeling disconnected to find connection. To know that in those dark hours or lonely places, they still matter and are not forgotten."
· Kristin Chenoweth and Shoshana Bean performed a powerful rendition of For Good from the Tony Award-winning musical Wicked. Chenoweth also treated the audience to an emotional performance of Bring Him Home, while Bean closed out the show with a performance of Defying Gravity.
· Garbage brought down the house with a special performance of their hit Only Happy When It Rains.
· Adam Shankman and Ne-Yo introduced the cast of YouTube Red's Step Up: High Water who performed a hip-hop dance routine for the audience.
· Mark Woods, producer of TREVOR the musical, introduced Joshua Turchin who performed the song Stranger from the musical.
· Neon Trees kept the celebration going strong by providing musical entertainment at the official TrevorLIVE after-party.
Photo Credit: Getty on behalf of The Trevor Project


Carol Burnett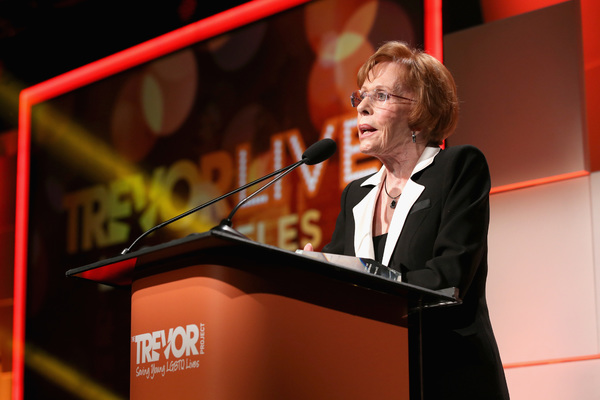 Carol Burnett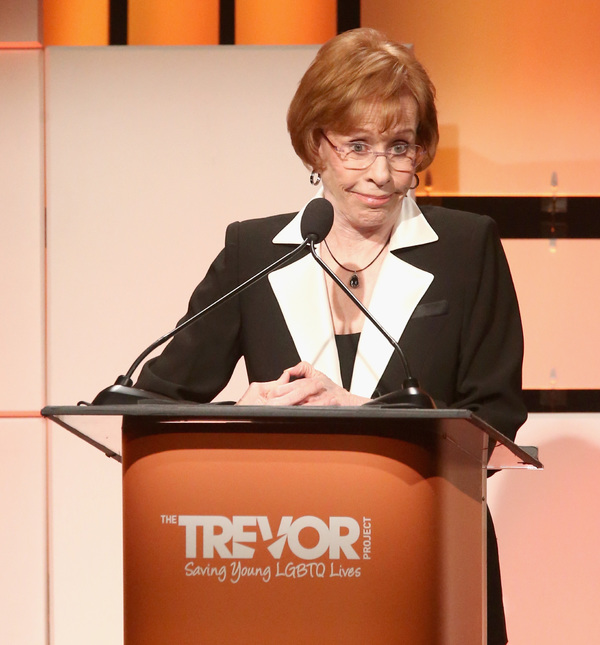 Carol Burnett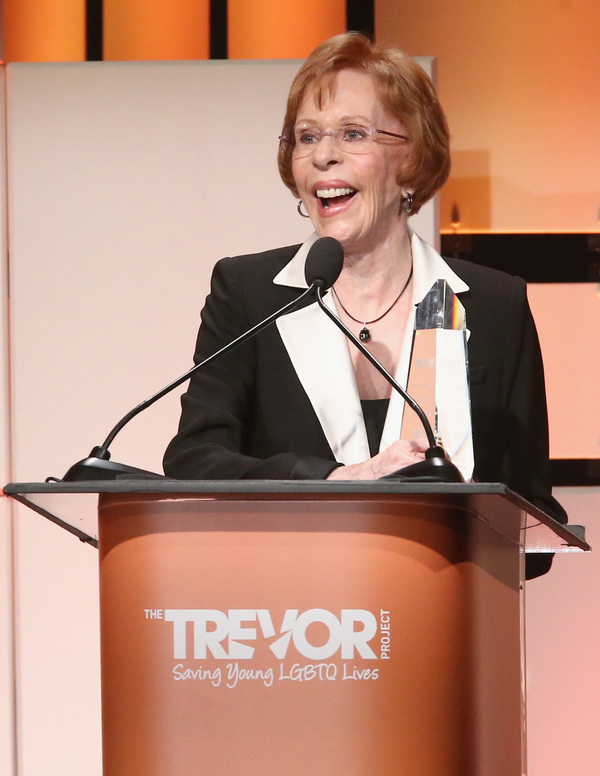 Carol Burnett

Carol Burnett

Honoree Kristin Chenoweth accepts the Icon Award from Carol Burnett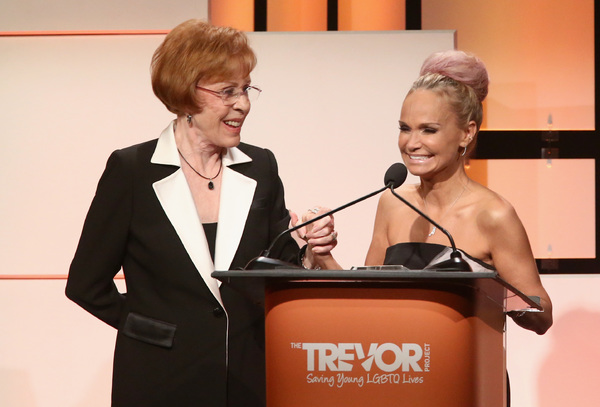 Honoree Kristin Chenoweth accepts the Icon Award from Carol Burnett

Honoree Kristin Chenoweth accepts the Icon Award from Carol Burnett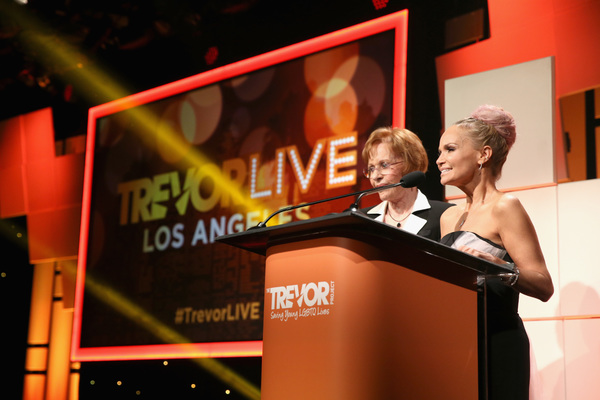 Honoree Kristin Chenoweth accepts the Icon Award from Carol Burnett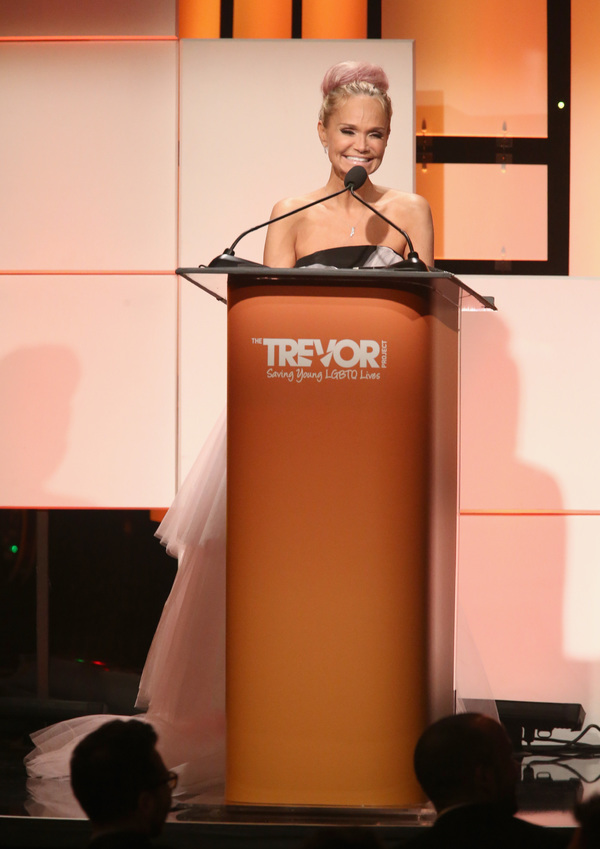 Honoree Kristin Chenoweth

Honoree Kristin Chenoweth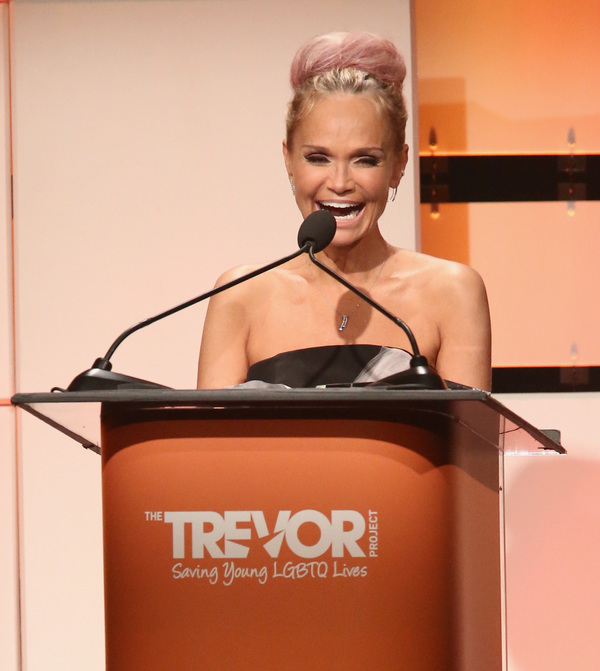 Honoree Kristin Chenoweth

Honoree Kristin Chenoweth

Honoree Kristin Chenoweth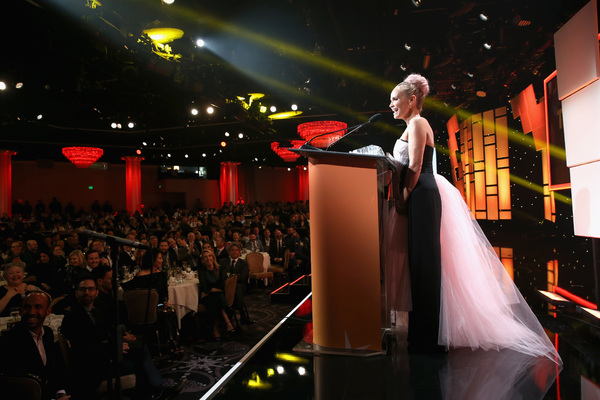 Kristin Chenoweth

Kristin Chenoweth

Kristin Chenoweth

Kristin Chenoweth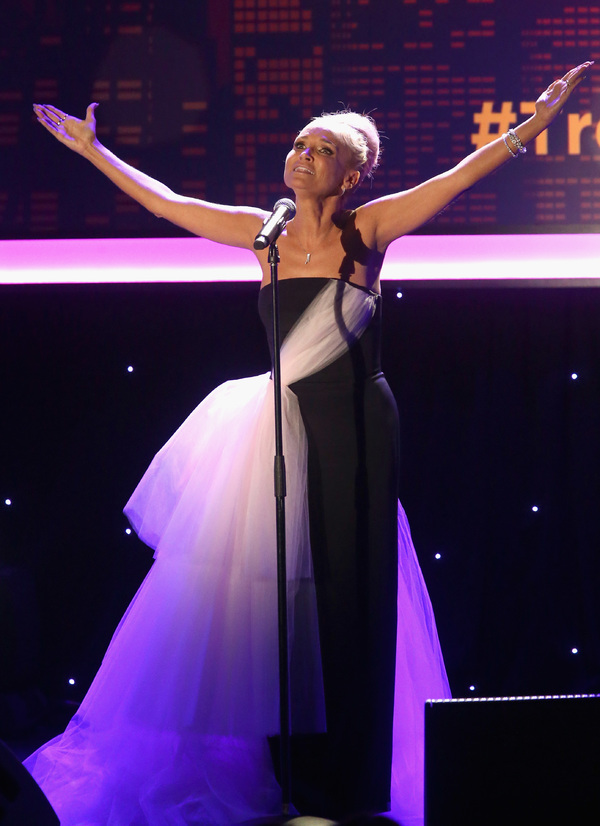 Kristin Chenoweth

Kristin Chenoweth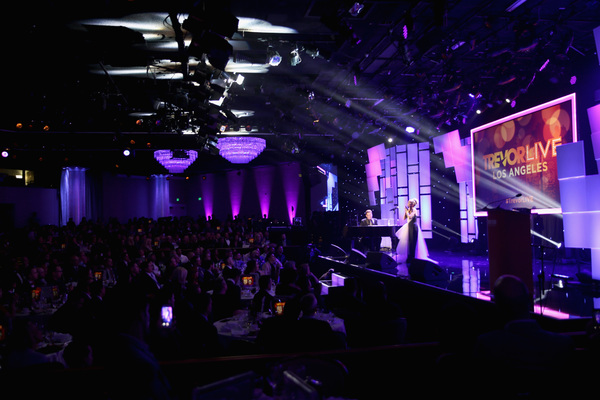 Kristin Chenoweth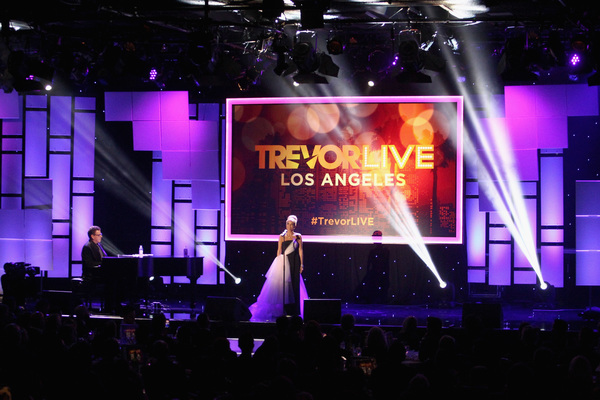 Kristin Chenoweth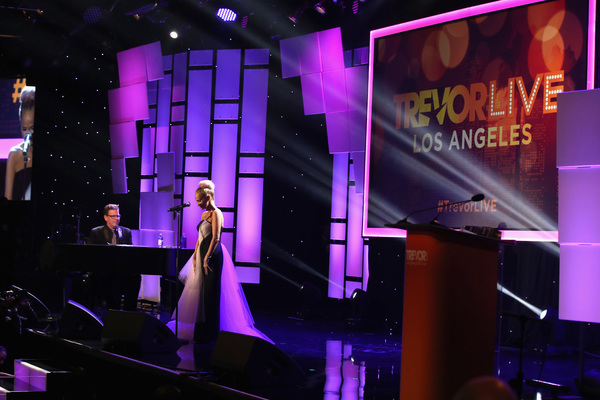 Kristin Chenoweth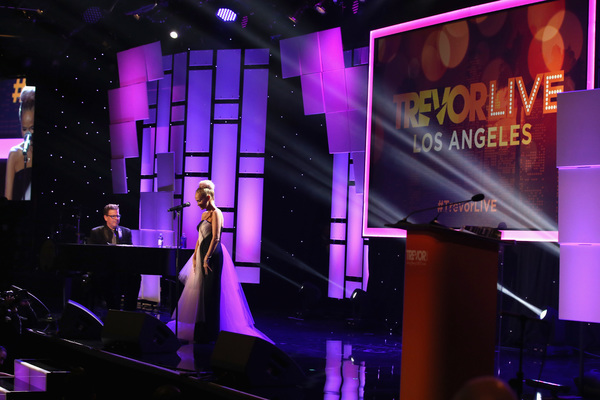 Kristin Chenoweth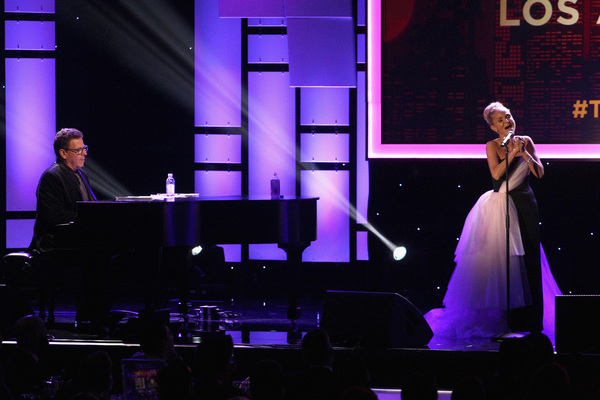 Kristin Chenoweth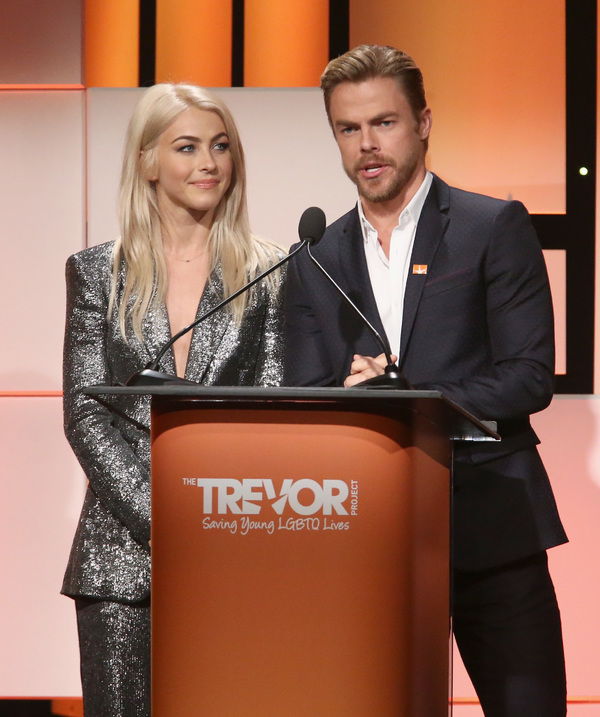 Julianne Hough and Derek Hough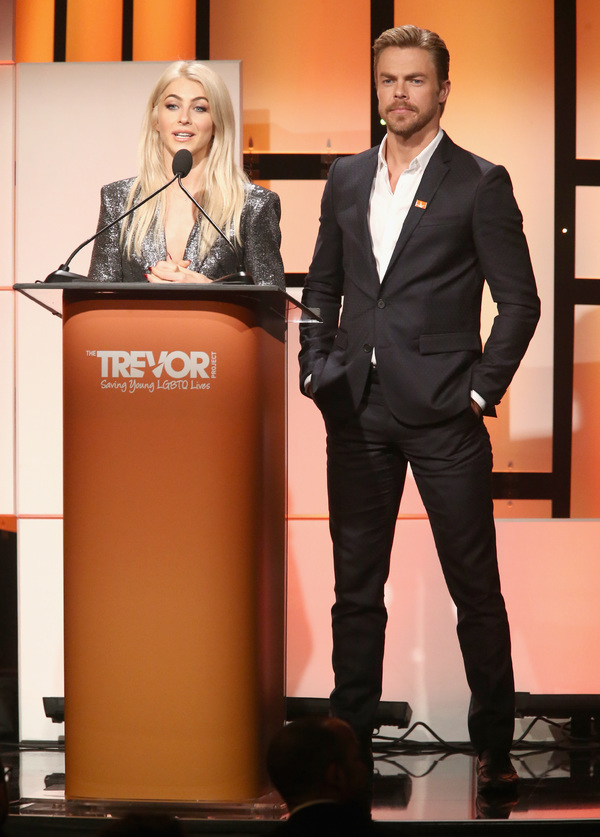 Julianne Hough and Derek Hough

Julianne Hough and Derek Hough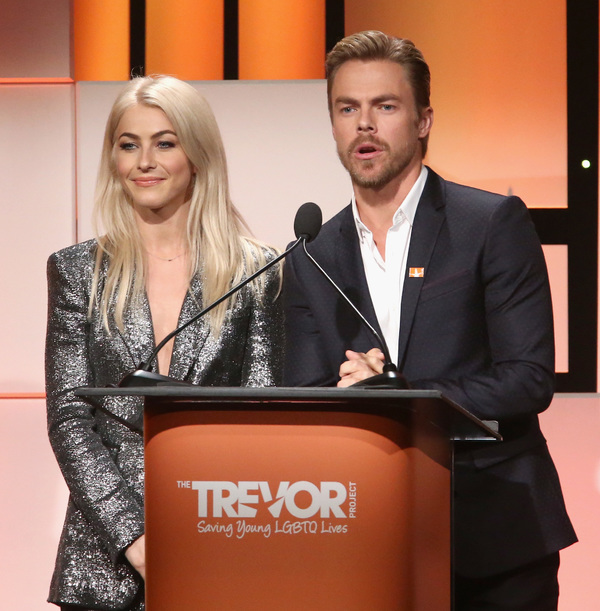 Julianne Hough and Derek Hough

Julianne Hough and Derek Hough

Julianne Hough and Derek Hough

Julianne Hough and Derek Hough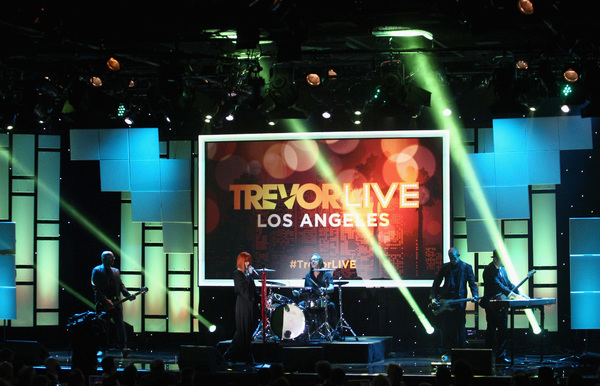 Garbage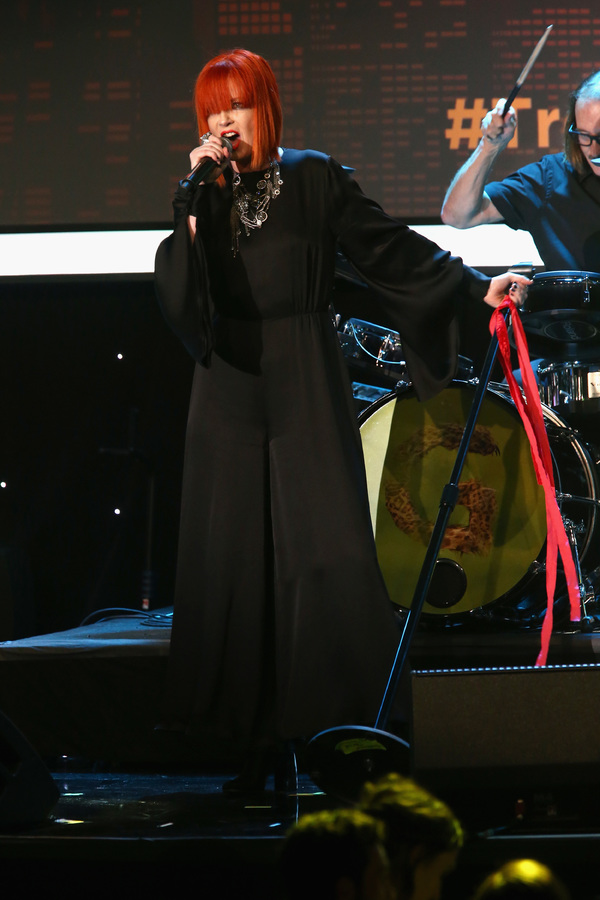 Shirley Manson of Garbage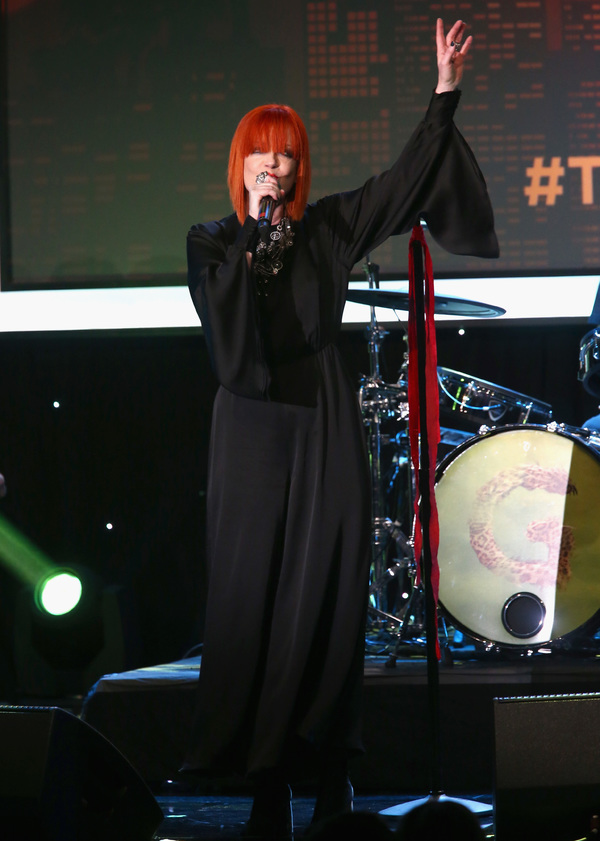 Shirley Manson of Garbage

Shirley Manson of Garbage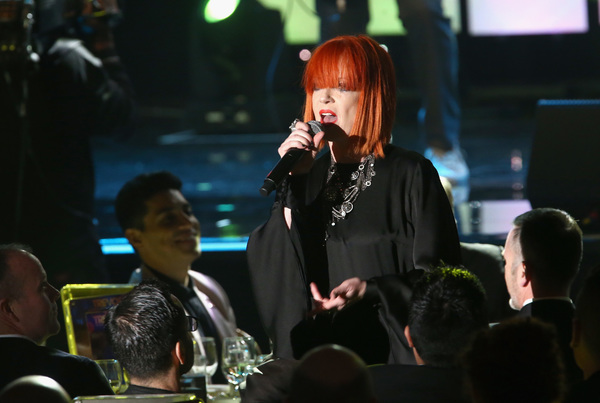 Shirley Manson of Garbage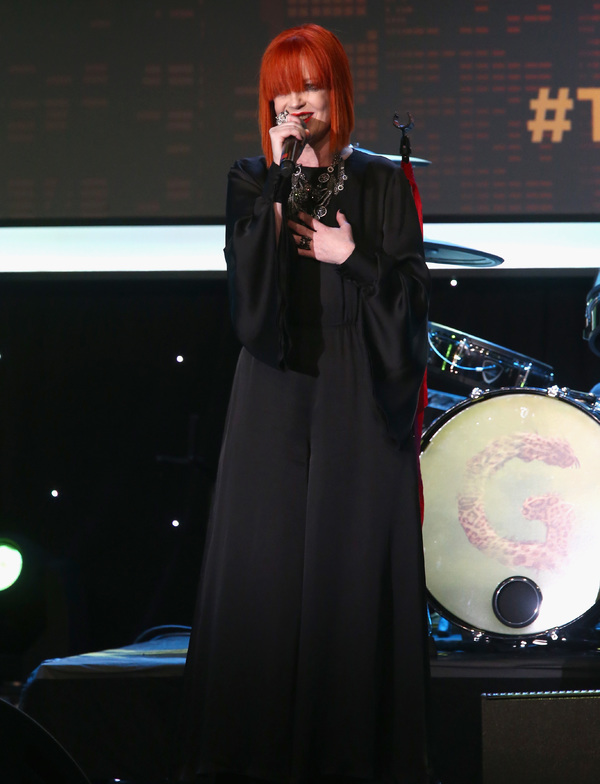 Shirley Manson of Garbage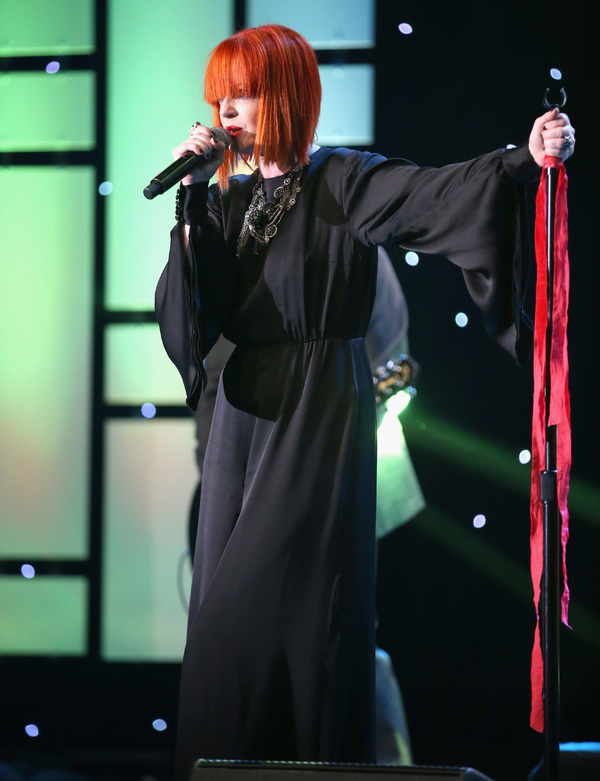 Shirley Manson of Garbage

Shirley Manson of Garbage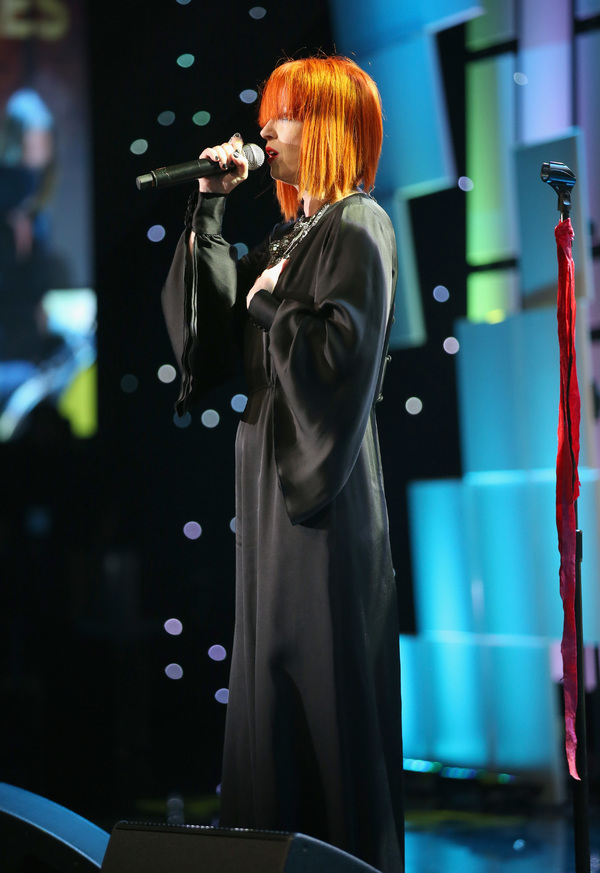 Shirley Manson of Garbage

Shirley Manson of Garbage

Shirley Manson of Garbage

Cheyenne Jackson and Tatiana Maslany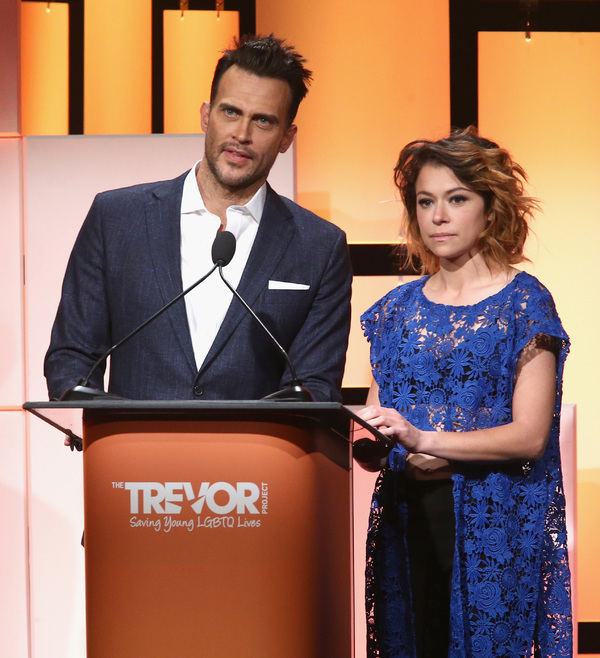 Cheyenne Jackson and Tatiana Maslany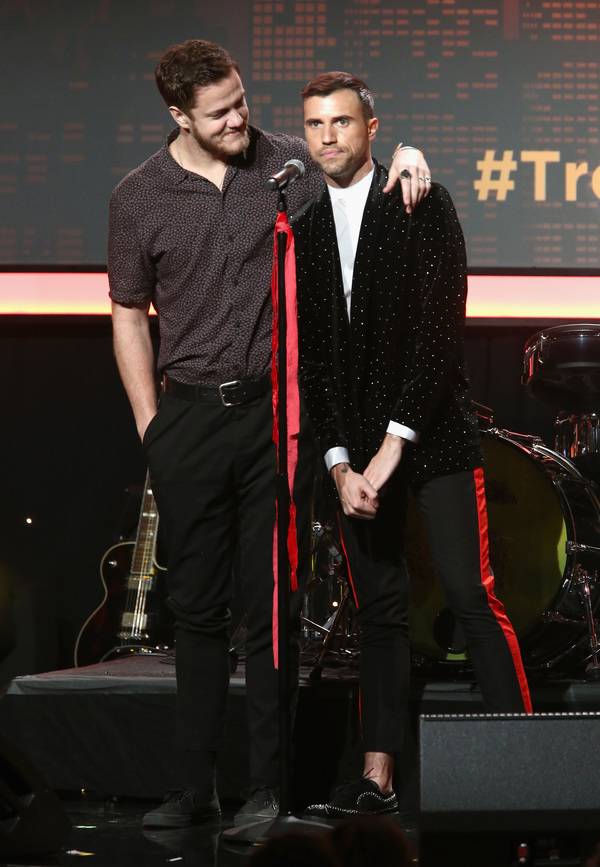 Dan Reynolds of Imagine Dragons and Tyler Glenn of Neon Trees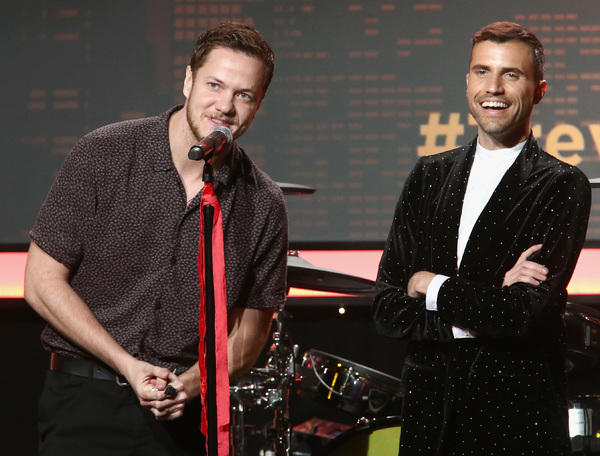 Dan Reynolds of Imagine Dragons and Tyler Glenn of Neon Trees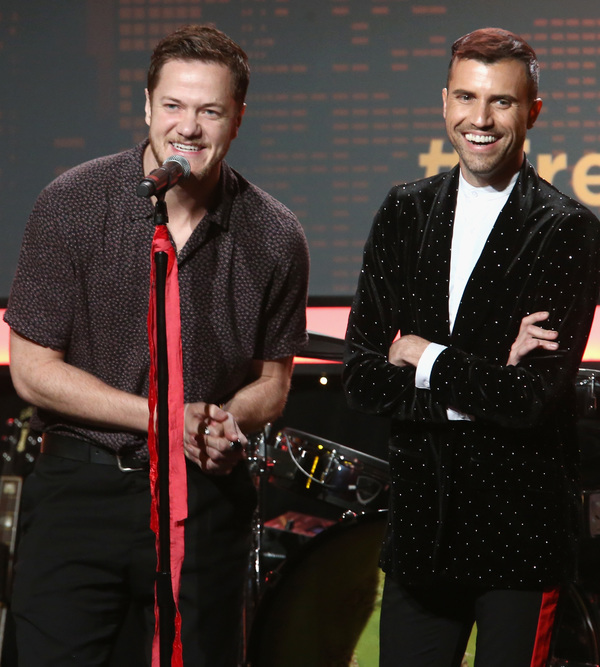 Dan Reynolds of Imagine Dragons and Tyler Glenn of Neon Trees

Dan Reynolds of Imagine Dragons and Tyler Glenn of Neon Trees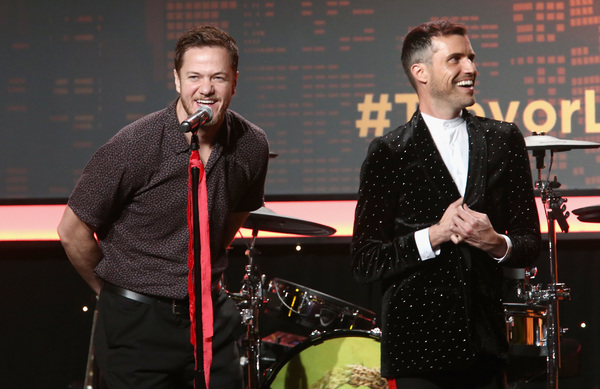 Dan Reynolds of Imagine Dragons and Tyler Glenn of Neon Trees

Dan Reynolds of Imagine Dragons and Tyler Glenn of Neon Trees

Dan Reynolds of Imagine Dragons and Tyler Glenn of Neon Trees

Dan Reynolds of Imagine Dragons and Tyler Glenn of Neon Trees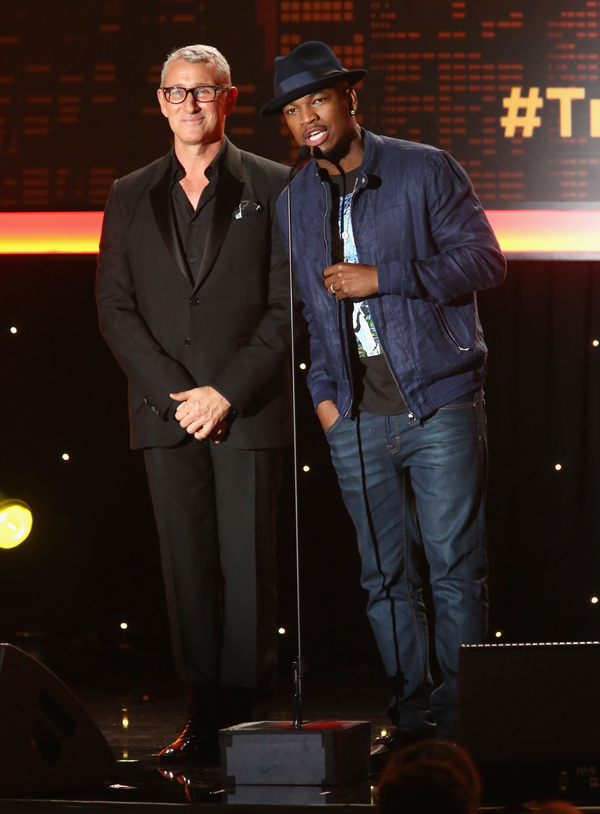 Adam Shankman and Ne-Yo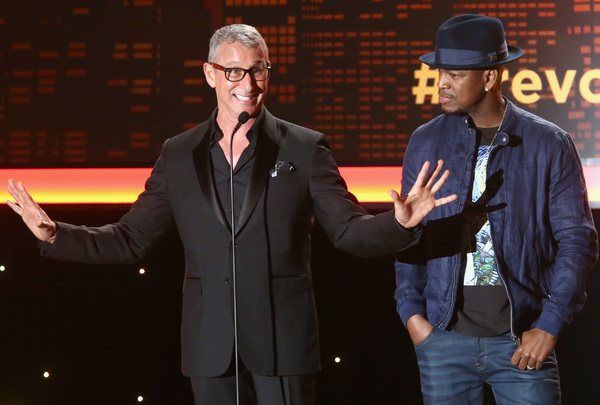 Adam Shankman and Ne-Yo

Adam Shankman and Ne-Yo

Adam Shankman and Ne-Yo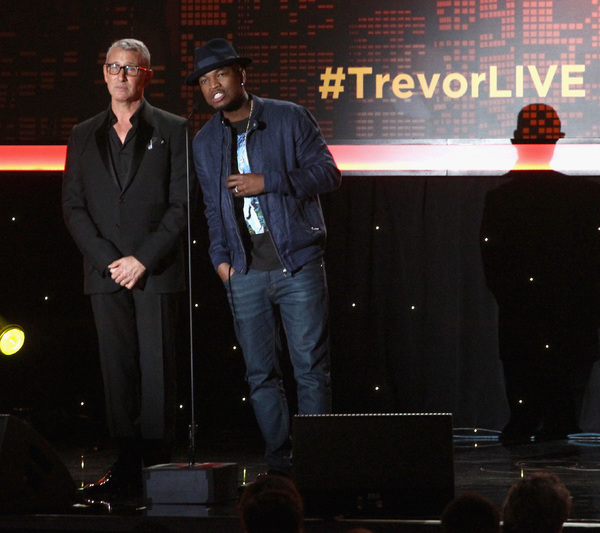 Adam Shankman and Ne-Yo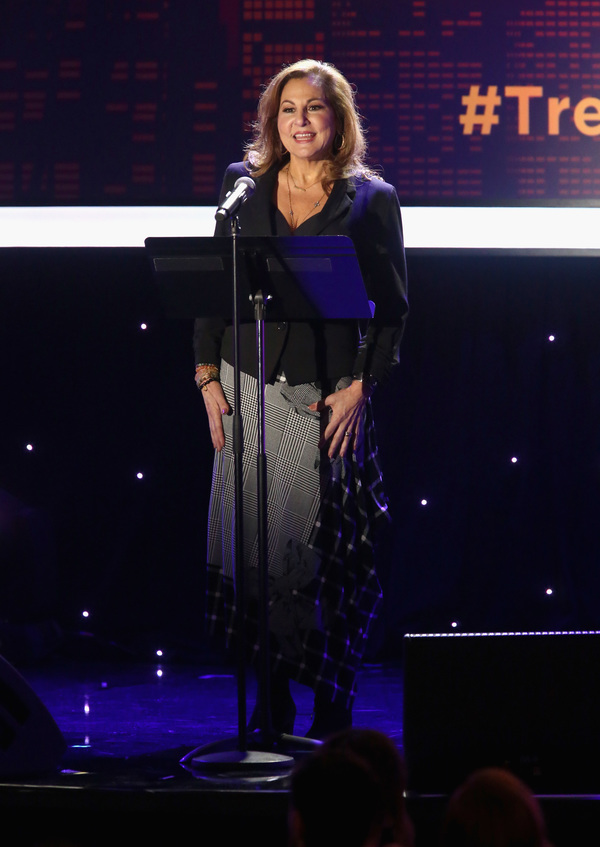 Kathy Najimy

Kathy Najimy

Kathy Najimy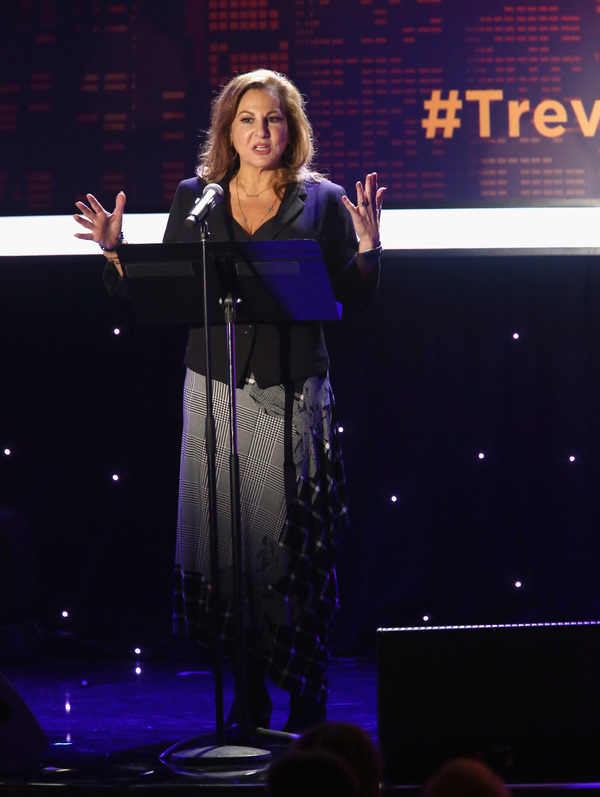 Kathy Najimy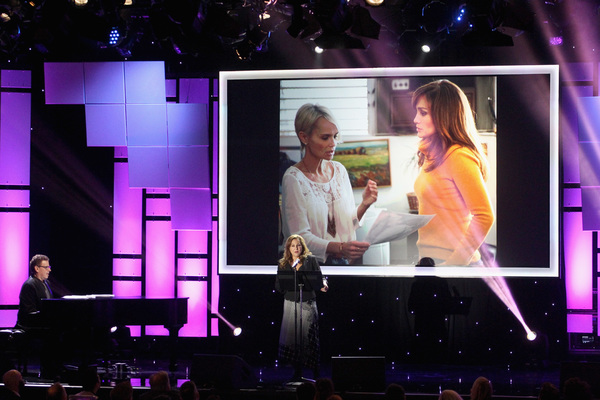 Kathy Najimy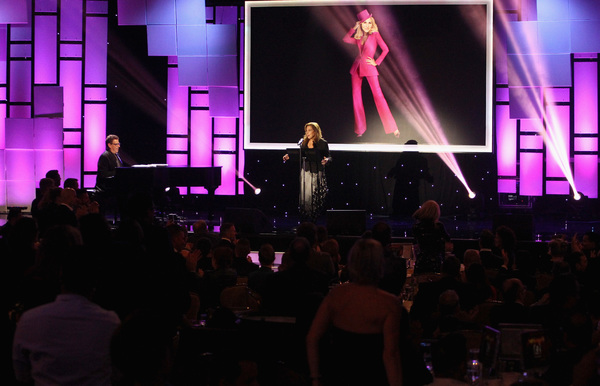 Kathy Najimy

Kathy Najimy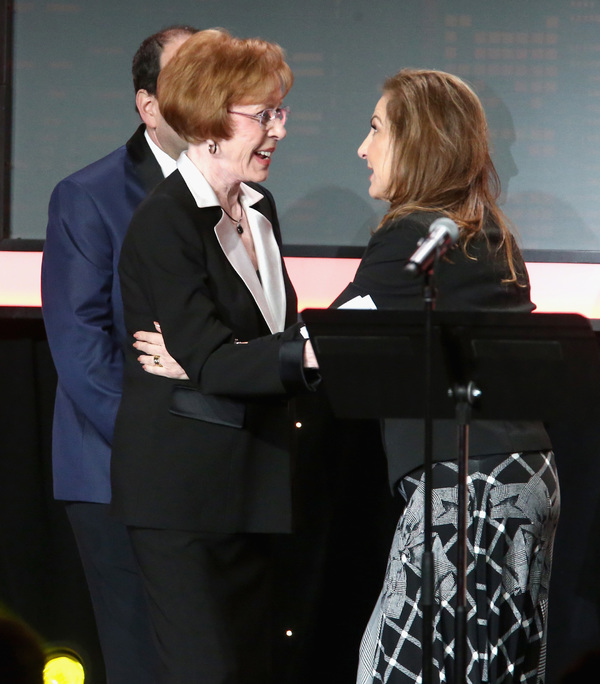 Carol Burnett and Kathy Najimy

CEO and Executive Director at The Trevor Project Amit Paley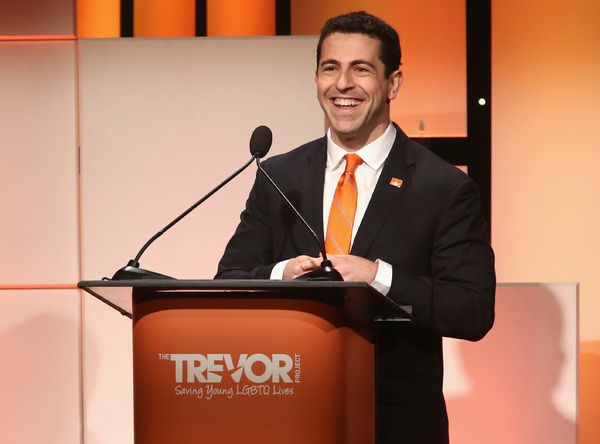 CEO and Executive Director at The Trevor Project Amit Paley

CEO and Executive Director at The Trevor Project Amit Paley

CEO and Executive Director at The Trevor Project Amit Paley

Mark Woods

Mark Woods

Dancers from Step Up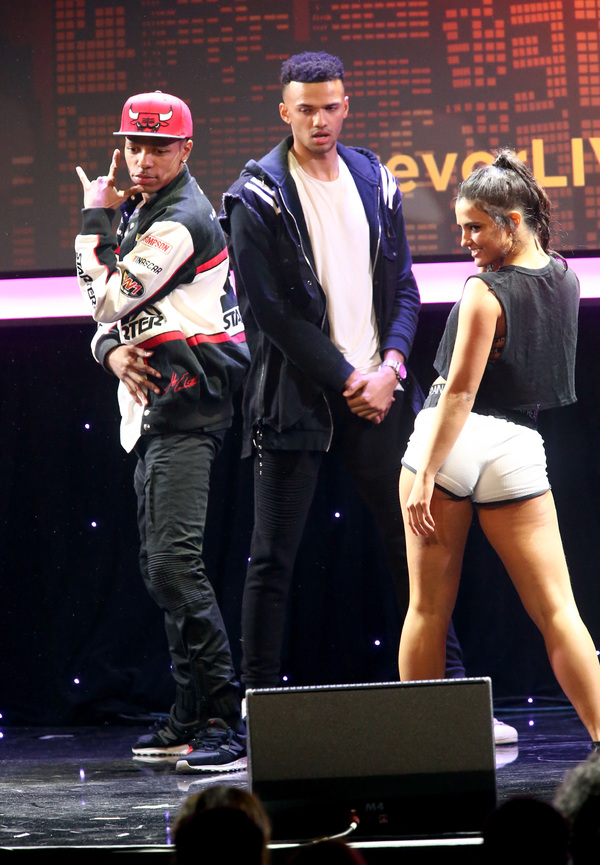 Dancers from Step Up

Dancers from Step Up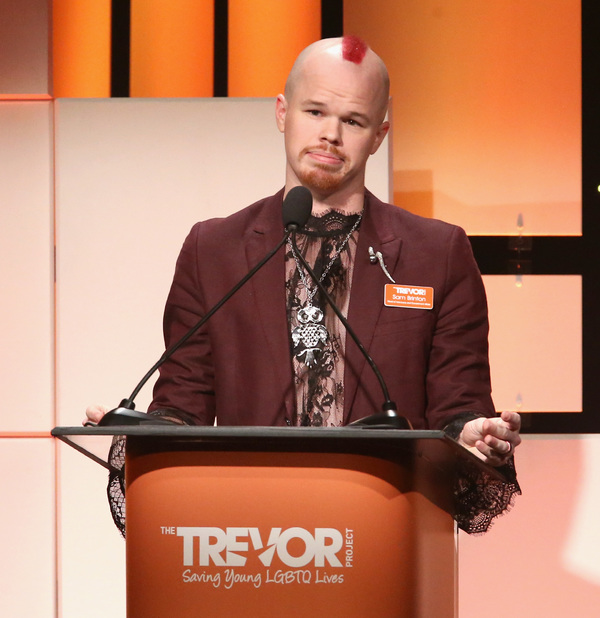 Sam Brinton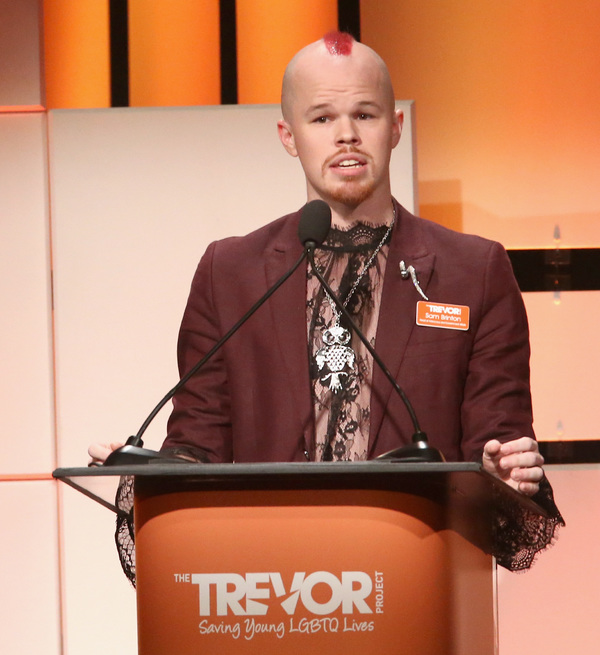 Sam Brinton

Sam Brinton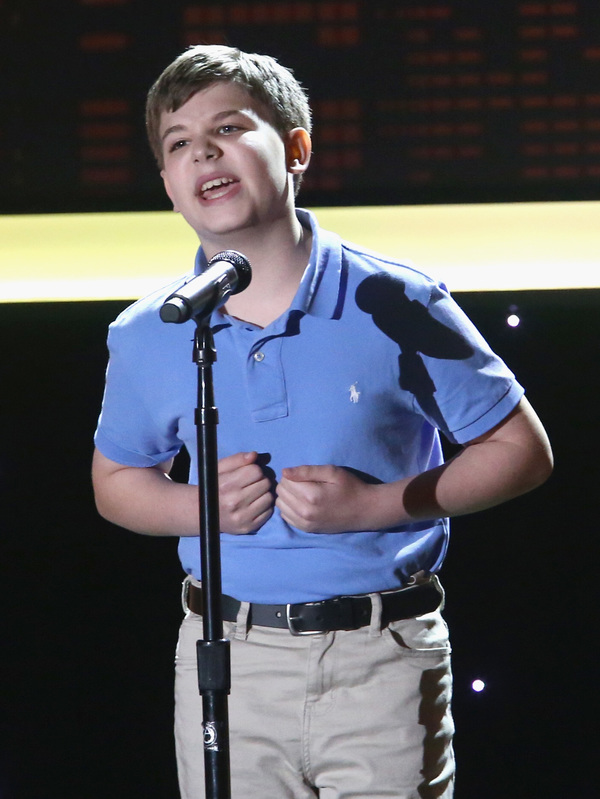 Josh Turchin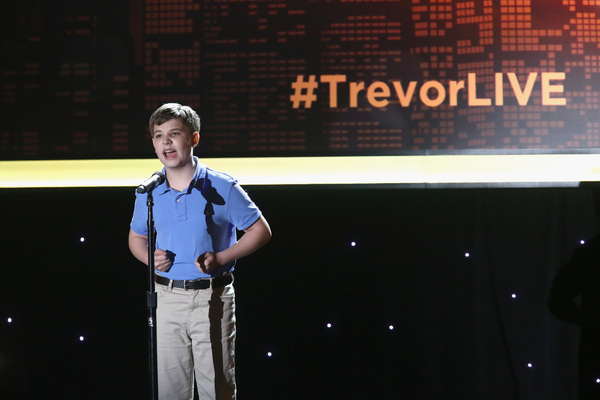 Josh Turchin

Josh Turchin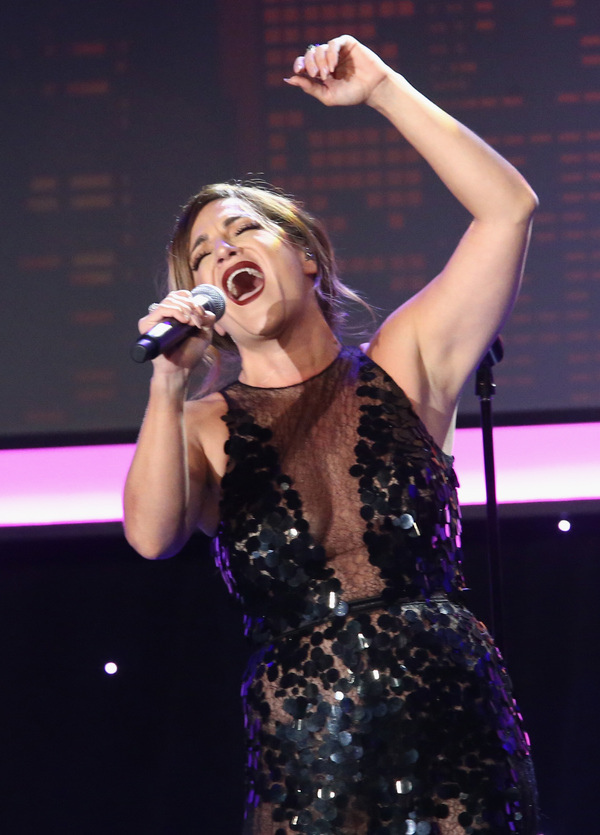 Shoshana Bean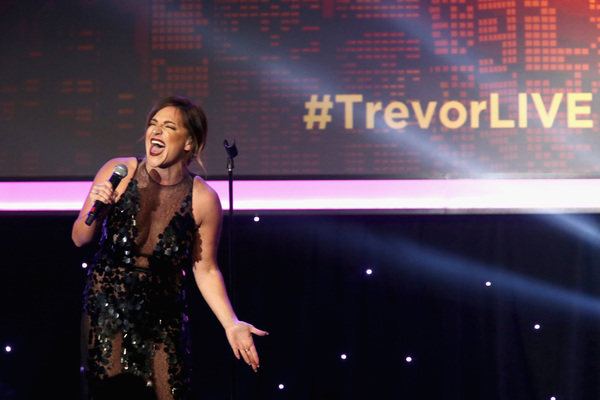 Shoshana Bean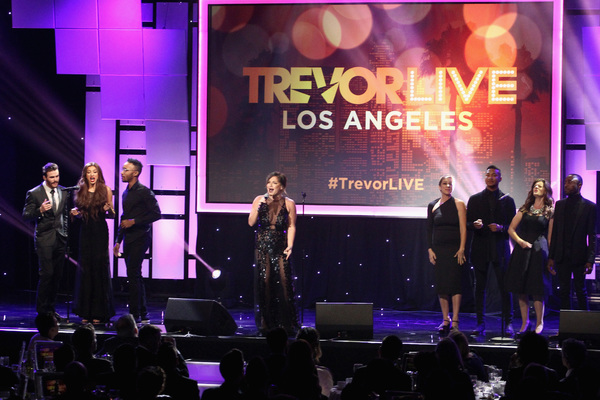 Shoshana Bean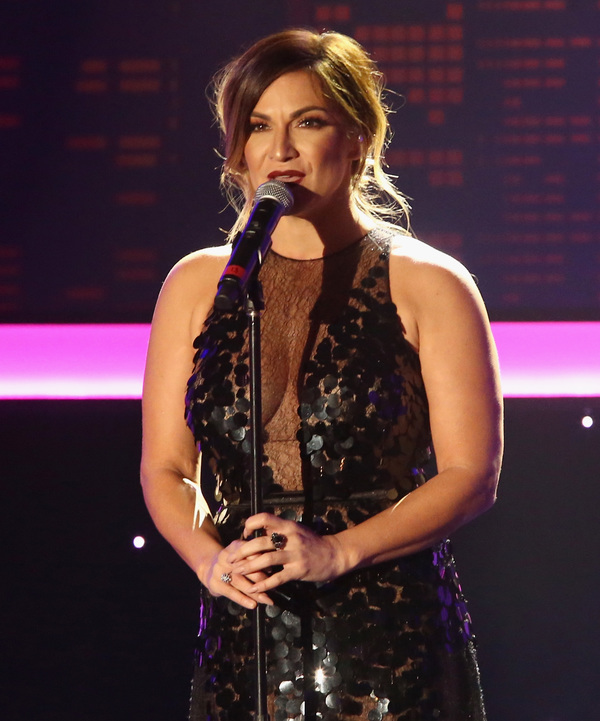 Shoshana Bean

Shoshana Bean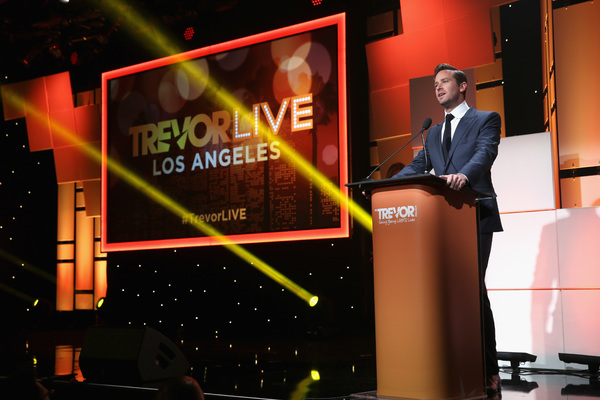 Armie Hammer

Armie Hammer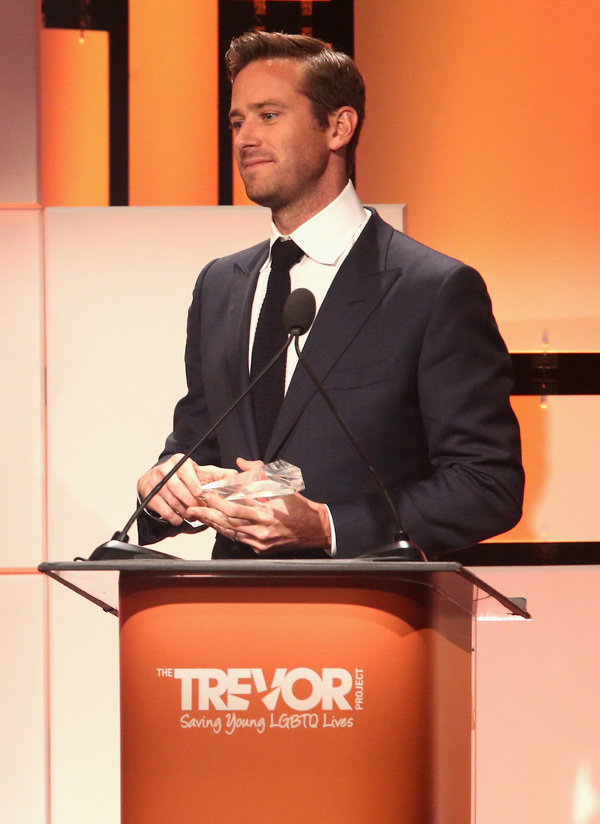 Armie Hammer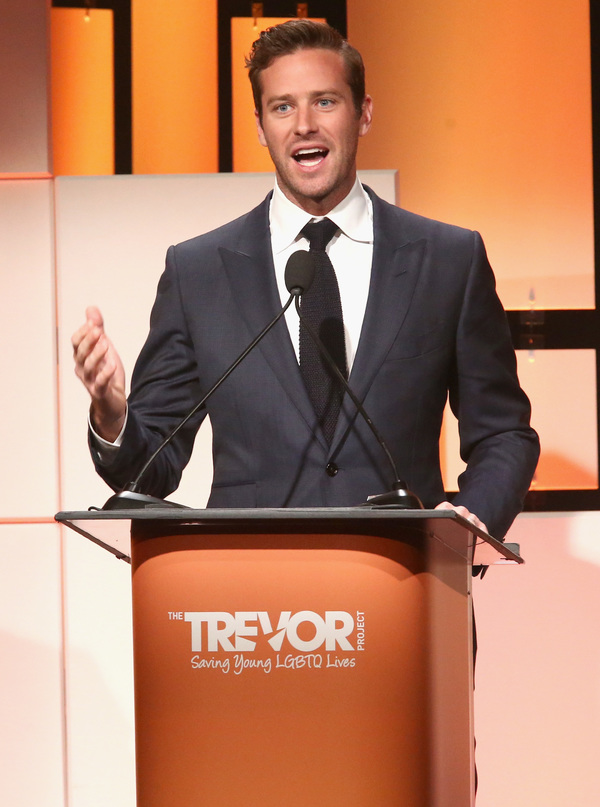 Armie Hammer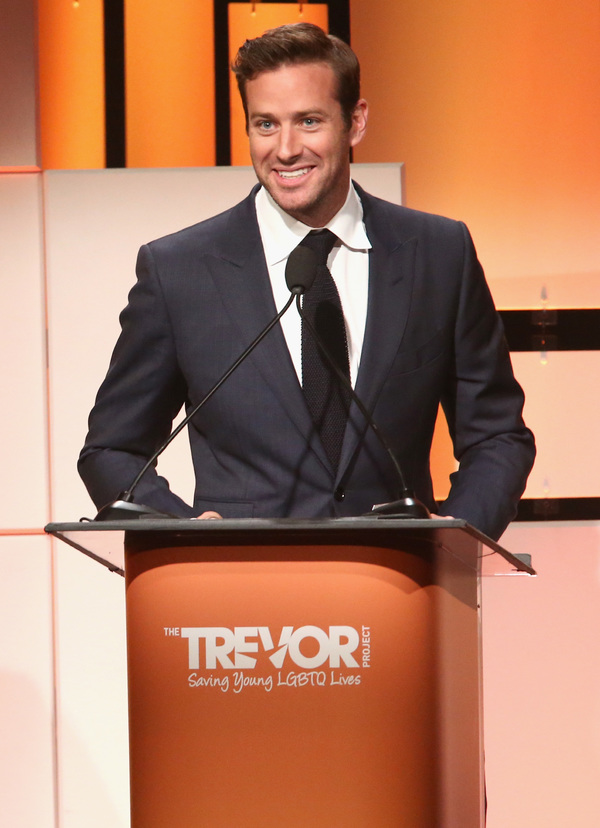 Armie Hammer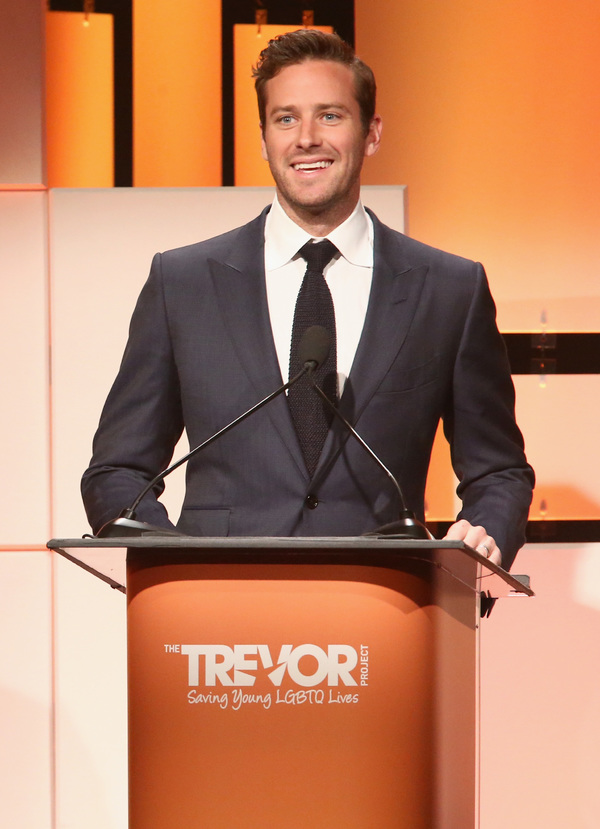 Armie Hammer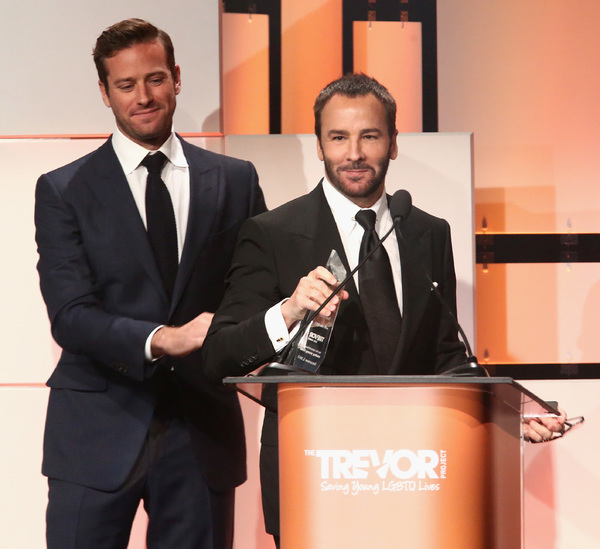 Honoree Tom Ford accepts the Hero Award from Armie Hammer

Honoree Tom Ford accepts the Hero Award from Armie Hammer

Honoree Tom Ford accepts the Hero Award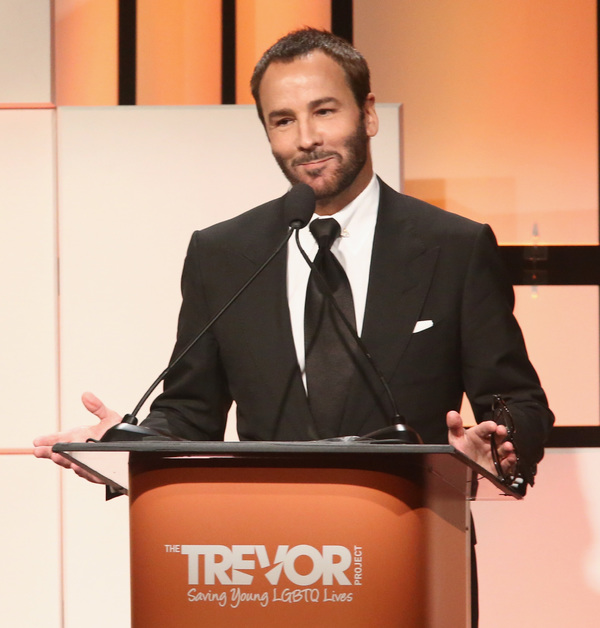 Honoree Tom Ford accepts the Hero Award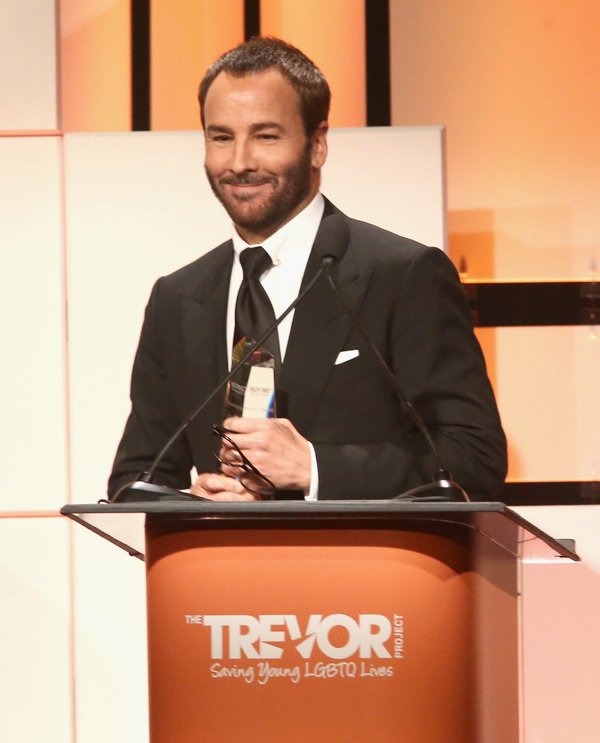 Honoree Tom Ford accepts the Hero Award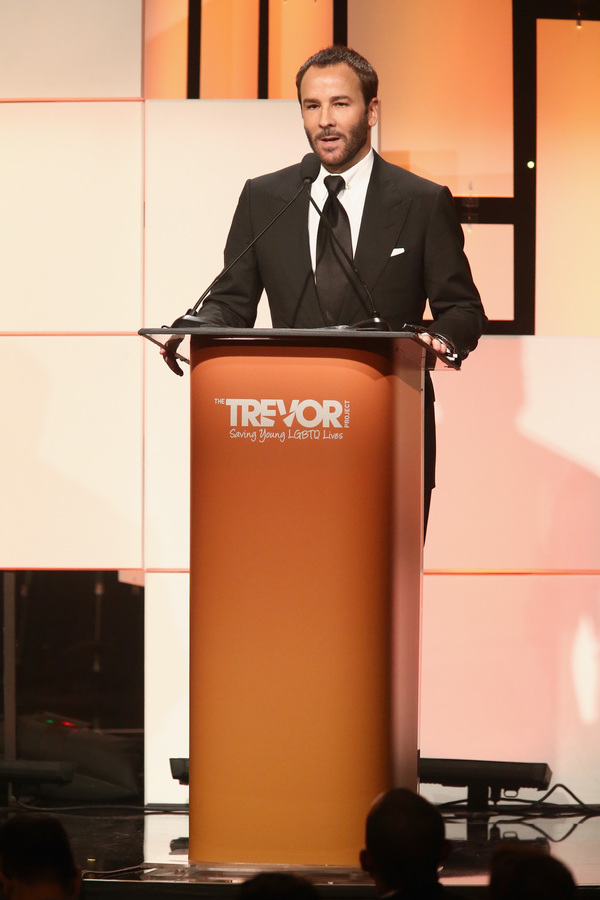 Honoree Tom Ford accepts the Hero Award

Honoree Tom Ford accepts the Hero Award

Honoree Tom Ford accepts the Hero Award

Beverly Hills, CA - DECEMBER 03: Armie Hammer speaks onstage during The Trevor Project's 2017 TrevorLIVE LA Gala at The Beverly Hilton Hotel on December 3, 2017 in Beverly Hills, California. (Photo by Phillip Faraone/Getty Images for The Trevor Project)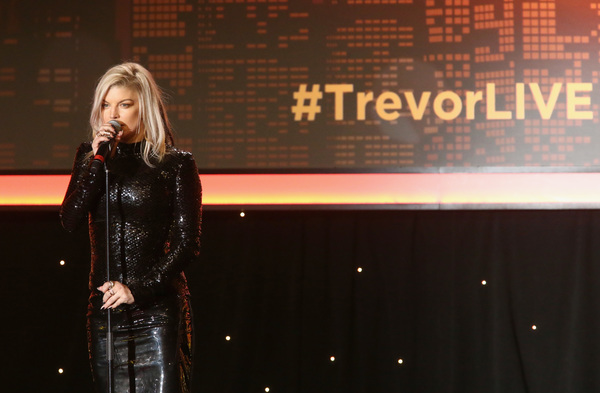 Fergie

Dana Goldberg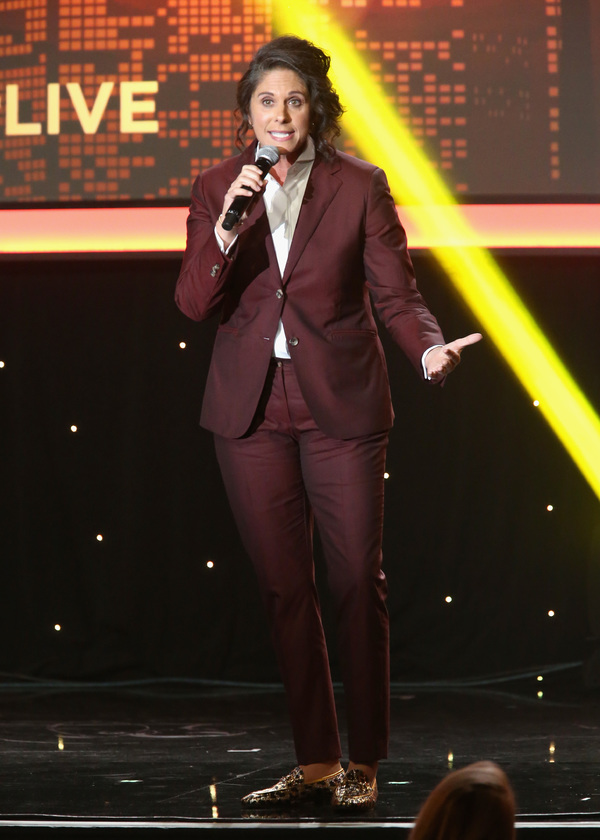 Dana Goldberg

Dana Goldberg

Wilson Cruz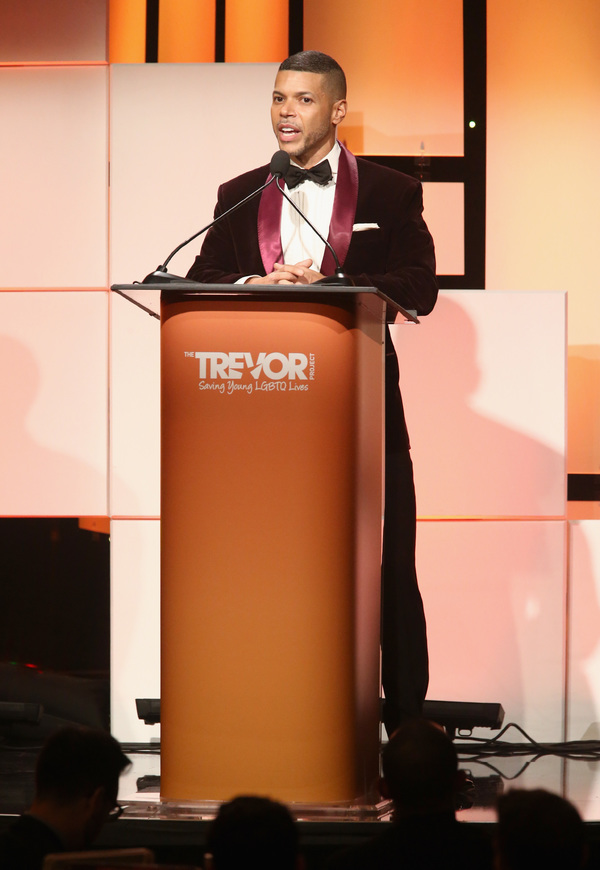 Wilson Cruz

Honoree Kristin Chenoweth and Shoshana Bean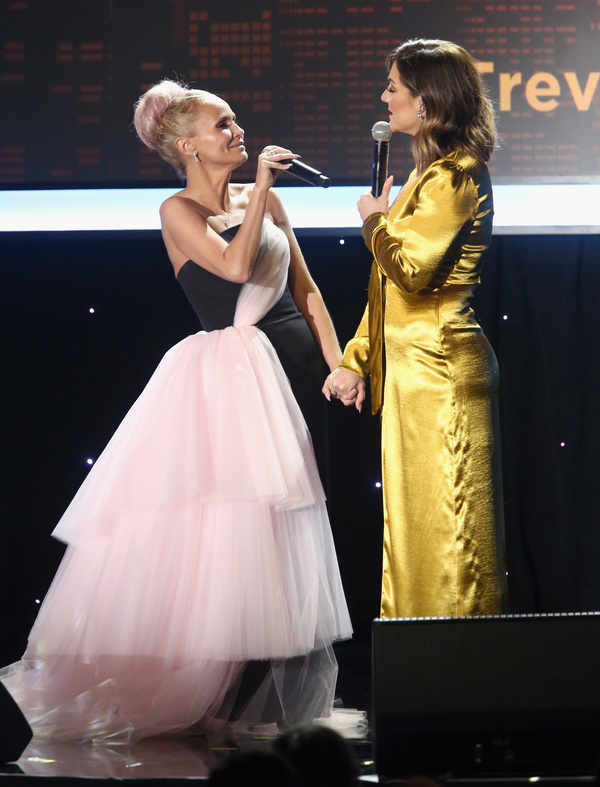 Honoree Kristin Chenoweth and Shoshana Bean

Honoree Kristin Chenoweth and Shoshana Bean

Honoree Kristin Chenoweth and Shoshana Bean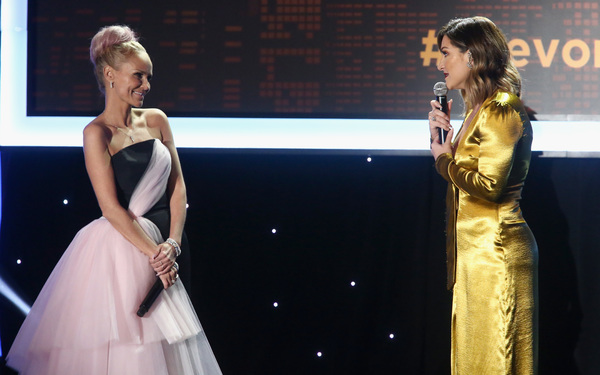 Honoree Kristin Chenoweth and Shoshana Bean