Photo Flash: First Look - Alan Cumming Stars in New CBS Drama INSTINCT
Below, check out first look images at the new CBS drama INSTINCT, starring Alan Cumming as a former CIA operative who is lured back to his old life when the NYPD needs his help to stop a serial killer. The series premieres March 11, 2018 at 8:00-9:00 PM, ET/PT on the CBS Television Network.
Cumming portrayed Eli Gold on "The Good Wife," on the Network, earned numerous accolades, including Emmy Award, Screen Actors Guild Award, Satellite Award and Critics Circle Award nominations. His additional television credits include "Sex and the City," "Frasier," "The L Word," "Web Therapy" and "Tin Man." Also, he is the host of PBS' "Masterpiece Mystery," he wrote and starred in the British sitcom "The High Life," and he appeared in several films for the BBC.
Cumming made his professional acting debut in Michael Boyd's production of "Macbeth" at the Glasgow's Tron Theater in 1985. He went on to work extensively in the Scottish theater before his West End debut in "Conquest of the South Pole" earned him his first Olivier Award nomination. He has appeared with the Royal Shakespeare Company, played Romeo for the Royal National Theatre Studio and earned further Olivier Award nominations for "La Bete" and "Cabaret." His career-defining "Hamlet" for the English Touring Theatre earned him critical acclaim, a TMA Best Actor award and a Shakespeare Globe nomination. He won an Olivier Award for "Accidental Death of an Anarchist" at the Royal National Theatre. In 2006 he returned to the West End in Martin Sherman's "Bent," and in 2007 he appeared in the National Theatre of Scotland's "The Bacchae." In 1998 Cumming made his Broadway debut when "Cabaret" transferred to New York, winning him a Tony Award, Drama Desk Award, Outer Critics Circle Award, Theatre World Award, New York Press Award and FANY Award. He went on to appear on Broadway in "Design for Living," "The Threepenny Opera" and "Macbeth." Off-Broadway, he appeared as the Pope in Jean Genet's "Elle," which he also adapted, and as Trigorin in "The Seagull" opposite Dianne Wiest. From 2014-2015, he returned to Studio 54 and "Cabaret" once more, recreating his performance opposite the Sally Bowles of Michelle Williams, Emma Stone and Sienna Miller.
Cumming's wide-ranging film career has seen him work with everyone from Stanley Kubrick to the Spice Girls and make appearances in the "X-Men," "Spy Kids," "Flintstones" and "The Smurfs" franchises, as well as roles in the independent films "Sweet Land," "Titus," "The Tempest" and "Any Day Now," among others. Most recently, he appeared in "Battle of the Sexes," opposite Emma Stone and Steve Carrell, and starred in "After Louie." Along with Jennifer Jason Leigh, he wrote, produced, directed and starred in "The Anniversary Party," which earned a National Board of Review Award and two Independent Spirit Award nominations.


(L-R) Bojana Novakovic as Lizzie Needham, Naveen Andrews as Julian Cousins and Alan Cumming as Dr. Dylan Reinhart Photo credit: Francisco Roman/CBS

(L-R) Naveen Andrews as Julian Cousins and Alan Cumming as Dr. Dylan Reinhart /Photo credit: Jeff Neumann

Pictured (L-R) Alan Cumming as Dr. Dylan Reinhart, and Bojana Novakovic as Lizzie Needham Photo: Francisco Roman /CBS

Pictured (L-R) Alan Cumming as Dr. Dylan Reinhart, and Bojana Novakovic as Lizzie Needham Photo: Francisco Roman /CBS

Pictured (L-R) Bojana Novakovic as Lizzie Needham and Alan Cumming as Dr. Dylan Reinhart, Photo: Jeff Neira/CBS

Pictured (L-R) Bojana Novakovic as Lizzie Needham and Alan Cumming as Dr. Dylan Reinhart, Photo: Jeff Neira/CBS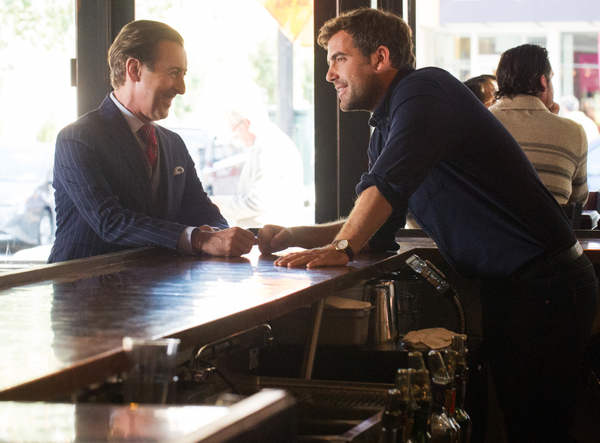 Pictured (L-R) Alan Cumming as Dr. Dylan Reinhart and Daniel Ings as Andy Photo: Jeff Neira/CBS

Pictured (L-R) Alan Cumming as Dr. Dylan Reinhart, and Bojana Novakovic as Lizzie Needham Photo: Jeff Neumann/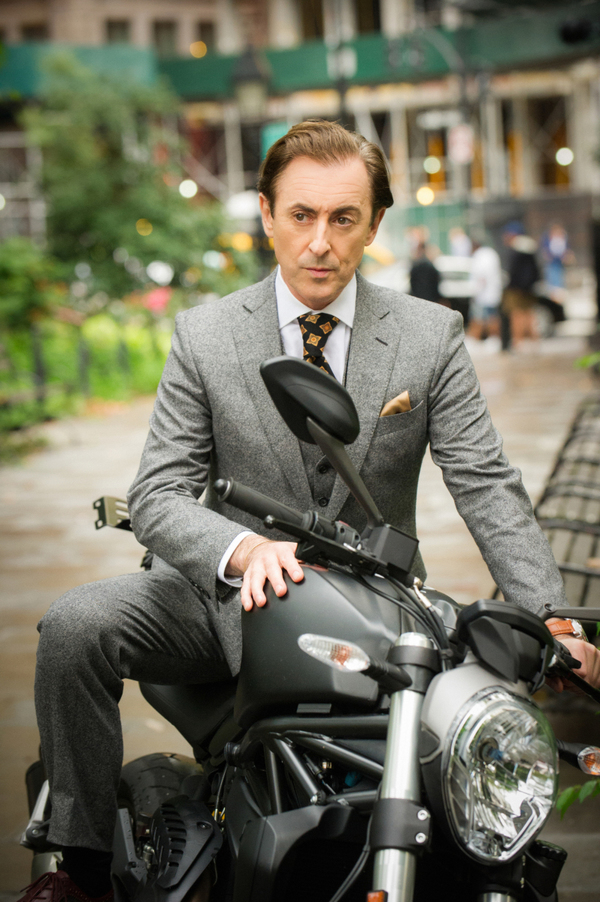 Pictured Alan Cumming as Dr. Dylan Reinhart, Photo: Jeff Neira/CBS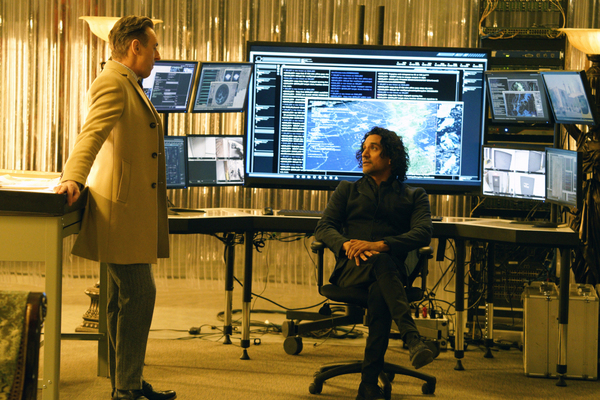 Pictured (L-R) Alan Cumming as Dr. Dylan Reinhart and Naveen Andrews as Julian Cousins Photo: Jonathan Wenk /CBS

Pictured (L-R) Alan Cumming as Dr. Dylan Reinhart Photo: Jonathan Wenk /CBS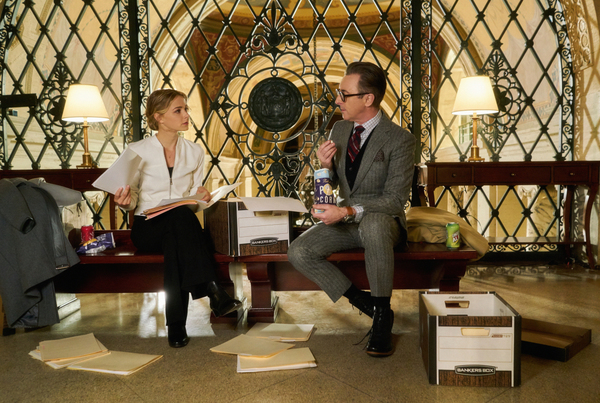 Pictured (L-R) Bojana Novakovic as Lizzie Needham and Alan Cumming as Dr. Dylan Reinhart, Photo: Jonathan Wenk /CBS

Pictured (L-R) Alan Cumming as Dr. Dylan Reinhart Photo: Jonathan Wenk /CBS

Pictured (L-R) Alan Cumming as Dr. Dylan Reinhart, and Bojana Novakovic as Lizzie Needham . Photo: Jeff Neumann /CBS
Related Articles

More Hot Stories For You