Photo Coverage: Inside MOOSE MURDERS' Opening Night After Party!
The Beautiful Soup Theater Collective's production of the first ever revival of Arthur Bicknell's Moose Murders, the most notorious flop in the history of modern theater, celebrated its opening last night, January 30, 2013 at The Connelly Theater. BroadwayWorld was there for the festivities and you can check out full coverage from the after party below!
Featuring a zany cast of characters - from an off-key lounge singer and her blind accompanist to a mummified paraplegic - Moose Murders has it all: suspense, romance, a moose, murder, and incest.
When Moose Murders opened on Broadway in 1983, it played one single official performance and received disastrous reviews. Critic Frank Rich called it "A show so preposterous that it made minor celebrities out of everyone who witnessed it". John Simon, writing for New York Magazine, said it seemed as if the play were staged by "a blind director repeatedly kicked in the groin". The legacy of Moose Murders is so notorious that the New York Times has called it "the standard of awfulness against which all Broadway flops are judged." Bicknell has significantly rewritten and revised Moose Murders for this new production.
The cast of Moose Murders features Ali Bernstein (Upright Citizens Brigade, J.A.P. at The Pit), Cory Boughton (Christmas Belles, Southern Hospitality), Dennis DelBene (A Midsummer Night's Dream), Orlando Iriarte (Yentl, neat & tidy, "Extreme Forensics"), Anna Kirkland (A Doll's Life, Merry We Roll Along), Steven Carl McCasland (Into the Woods, The Hot L Baltimore), Caroline Rosenblum (Broadway's Impressionism, "30 Rock"), Noelle Stewart (Yentl, The Truth About Christmas), Jordan Tierney (My Great Dead Sister) and Brittany Velotta.
Moose Murders is directed by Steven Carl McCasland, who previously directed productions of A Doll's Life, Falsettos and Crossing Brooklyn. Scenic and costume design is by Dennis DelBene. Lighting design is by Christopher D'Angelo. Christopher Stokes is the fight director. CJ Thoms is the production manager. Sienna Metzgar is the assistant director. Katie Chai is the assistant stage manager.
Tickets ($25 - $30) can be purchased at http://beautifulsoup.showclix.com/. The Connelly Theater is located at 220 East 4th Street, New York City.
Photo Credit: Lauren Yarger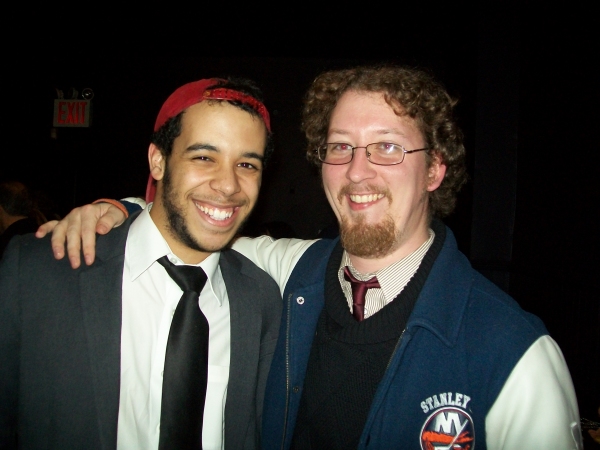 Jordan Tierney and friend Rory

Ali Bernstein and Brittany Velotta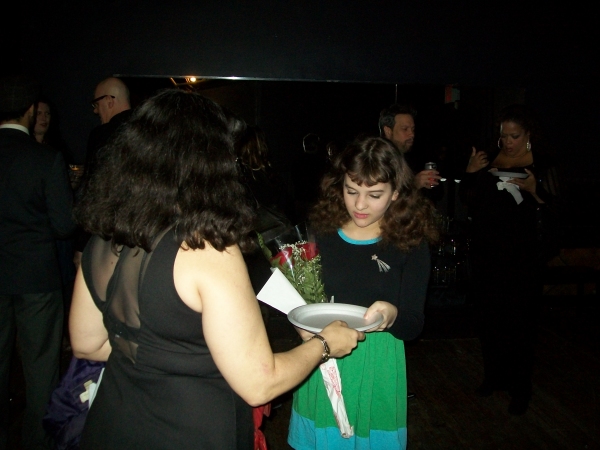 Caroline Rosenblum

Related Articles