Photo Coverage: BRIGHT COLORS AND BOLD PATTERNS Celebrates Opening Night
It was chilly in SoHo last night but "poolside" at the SOHO playhouse it was sizzling with non stop laughter during the 80 minutes of "Bright Colors And Bold Pattens" which was written and performed by Drew Droege and directed by Michael Urie.
This production is presented by Zach Laks in Association with Riki Kane Larimer. Co-producers are Jamie deRoy, Keith Boynton/Mike Lavoie, Jim Kierstead, Drew Desky/Dane Levens. Tom Detrinis is associate producer
Bright Colors And Bold Patterns - the hit play hailed as "devastatingly funny" by The New York Times - returns Off Broadway for an exclusive eight week limited engagement at SoHo Playhouse (15 Vandam Street, between 6th Avenue and Varick Street in Manhattan), officially opening on Monday, November 20 at 8:00 PM. The production began previews on Sunday, November 12 and runs through Sunday, January 7. Written and performed by Drew Droege (the internet's "Chloë," "Drunk History," "Bob's Burgers" and "Heathers" on Paramount TV Network in 2018) and directed by Michael Urie (Torch Song, Buyer & Cellar, "Ugly Betty"), the play has come back to New York due to overwhelming demand, following a smash three-week run last year.
Bright Colors And Bold Patterns is a riotous new solo play that storms the stage with ferocity and wit, deemed "fantastic" and "pure magic" by Time Out New York, and "side-splitting" and "fresh" from The Huffington Post when it debuted in New York last year. It was hailed as "raucous, witty and occasionally moving" by The Daily Beast, "a very funny play" by The New York Post, "outrageous and stinging" by Out Magazine and "relentlessly funny" by Buzzfeed.
Josh and Brennan are about to get married in Palm Springs on a lovely Saturday afternoon. However, the night before becomes a drunken, drug-fueled riot, because their friend Gerry has arrived, furious that their invitation says "Please refrain from wearing bright colors or bold patterns." In the struggle for equality, what do we really want? What do we lose? And is there any cocaine left?
Bright Colors And Bold Patterns features set design by Dara Wishingrad and is produced by Zach Laks in association with Riki Kane Larimer. Tom Detrinis serves as associate producer.
Bright Colors And Bold Patterns was originally presented at VS Theatre in Los Angeles and directed by Molly Prather. It was remounted at Celebration Theatre in Los Angeles and transferred to the Barrow Street Theatre in 2016.
Drew Droege is best known for his online parody videos of downtown indie "it girl" darling Chloë Sevigny, featured in Entertainment Weekly, The Advocate, Huffington Post, Time Out New York, and M.R. Jacobs' 2016 Spring campaign. He can be seen on Paramount Network's TV reboot of "Heathers" in early 2018. Other TV credits include Logo's "Cocktails & Classics," "Transparent," "Big Mouth," "Life In Pieces," "Nobodies," "IdiotSitter," "Bajillion Dollar Properties," "Bob's Burgers," "Drunk History," "2 Broke Girls," "Comedy Bang! Bang!," "House Of Lies," "Kroll Show," "Key & Peele," "New Girl," "Happy Endings," and "How I Met Your Mother." He's appeared in the films Ideal Home, The 4th, The Circle, Scouts Guide to the Zombie Apocalypse, You're Killing Me, and Eating Out: Drama Camp. He is an alum of The Groundlings and Upright Citizens Brigade theaters in Los Angeles, where he performs regularly. Earlier this year, he starred in Charles Busch's Ovation-recommended Die Mommie Die! at Celebration Theatre in LA, and recent stage credits include Julie Brown's The Homecoming Queen's Got A Musical, The Golden Girlz, and musical parodies of Troop Beverly Hills and The Devil Wears Prada. He's an Outfest Award winner, one of Out Magazine's "Out 100," and host of the podcast "Drew Droege's Minor Revelations" on Feral Audio. This year he won an Indie Series Award as Best Guest Actor for "#ADULTING."
Michael Urie has appeared as an actor on Broadway (How To Succeed In Business Without Really Trying), Off Broadway (The Government Inspector, Buyer & Cellar, Shows For Days, Angels in America, The Temperamentals and The Cherry Orchard), on TV ("Ugly Betty," "Partners," "Modern Family," "Younger," "The Good Wife," "Hot In Cleveland," "Workaholics" and hosts "Cocktails & Classics") and in Film (Beverly Hills Chihuahua, WTC View, Jeremy Fink and the Meaning of Life, The Decoy Bride, Petunia, and Such Good People). Behind the camera, Michael executive produced the feature film Grantham & Rose, co-directed and executive produced the award-winning documentary Thank You For Judging, and directed He's Way More Famous Than You (feature film), The Hyperglot (short film), and "What's Your Emergency" (web series) - all titles available on VOD. He was trained at Juilliard. This season, he stars in Harvey Fierstein's Torch Song opposite Mercedes Ruehl at Second Stage Theatre in New York and in Hamlet at Shakespeare Theatre Company in Washington DC.
Photo Credit: Stephen Sorokoff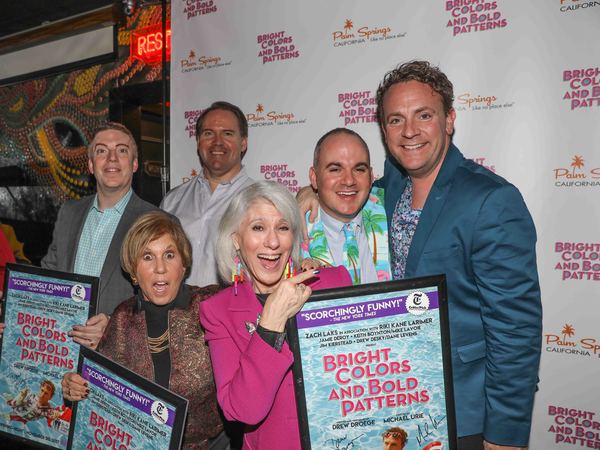 Bright Colors And Bold Patterns, Drew Desky, Dane Levens, Zach Laks, Riki Kane Larimer, Jamie deRoy, Drew Droege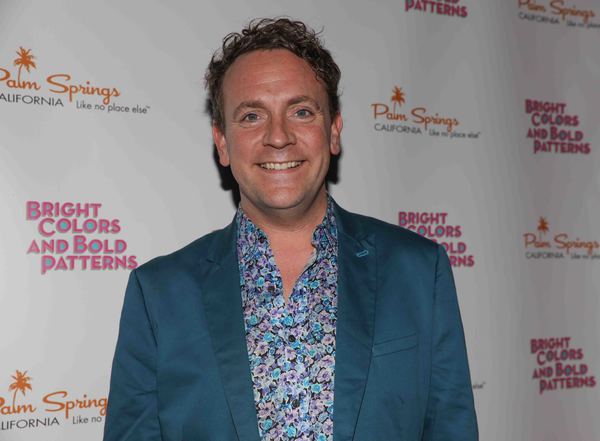 Drew Droege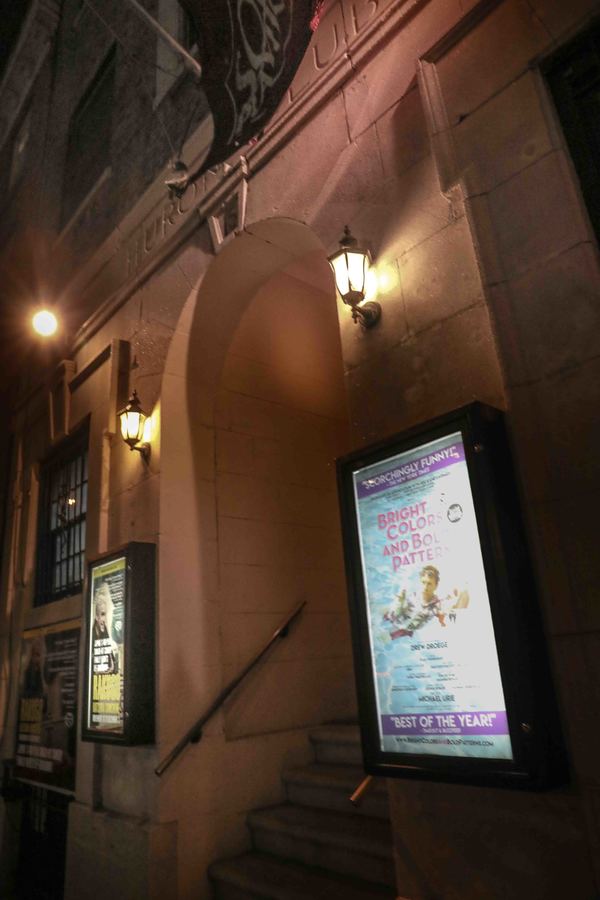 SOHO PLAYHOUSE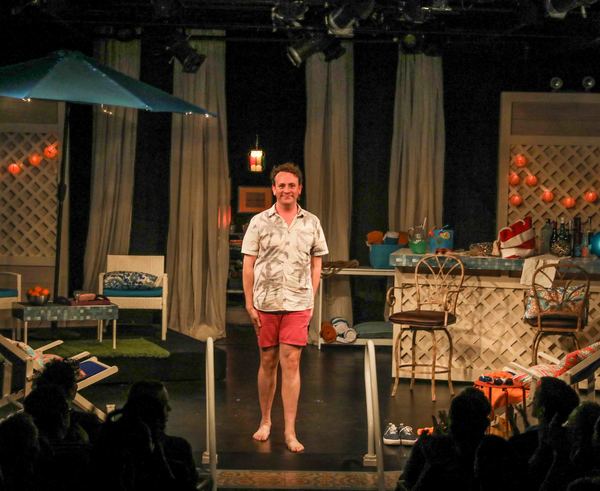 Curtain Call, Drew Droege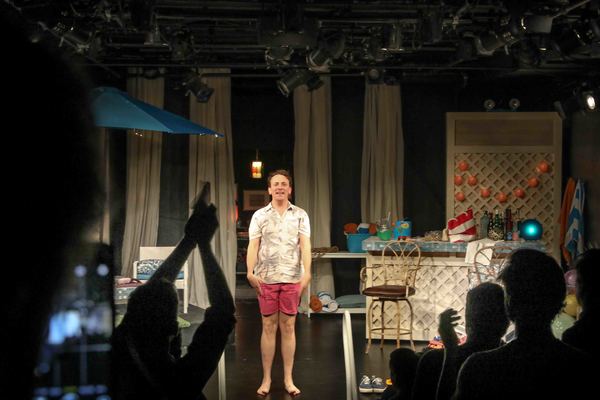 Drew Droege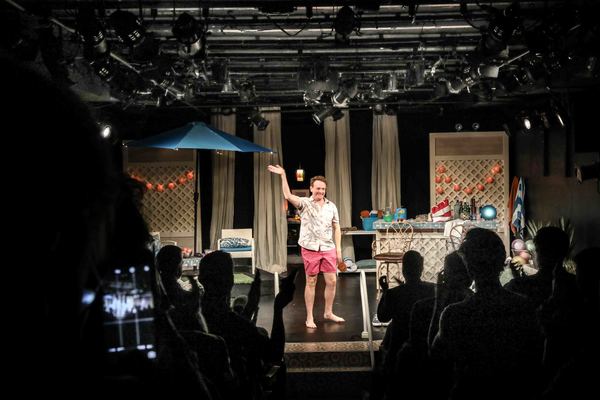 Drew Droege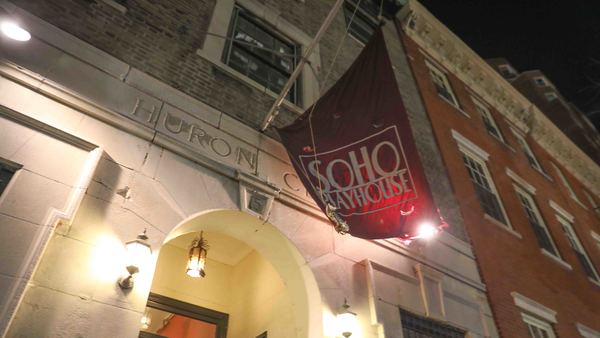 SOHO PLAYHOSE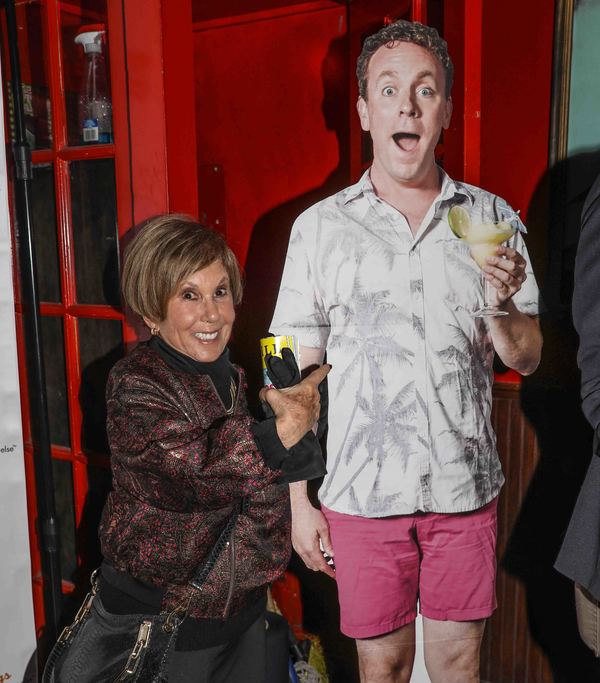 Riki Kane Larimer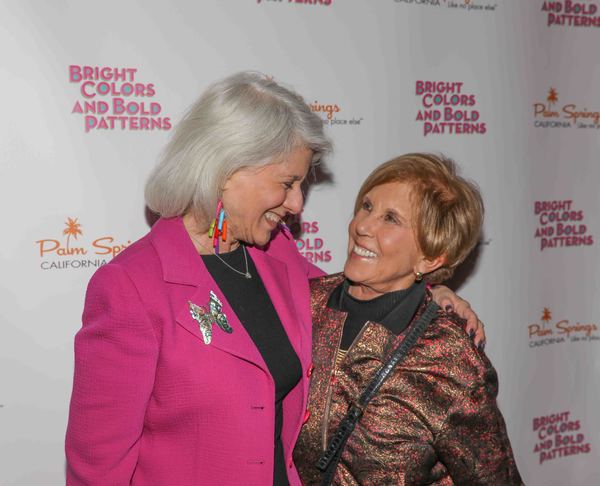 Jamie deRoy & Riki Kane Larimer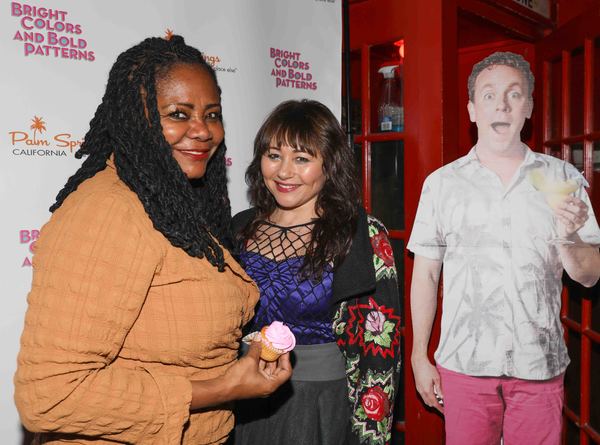 Tonya Pinkins & Frances Ruffelle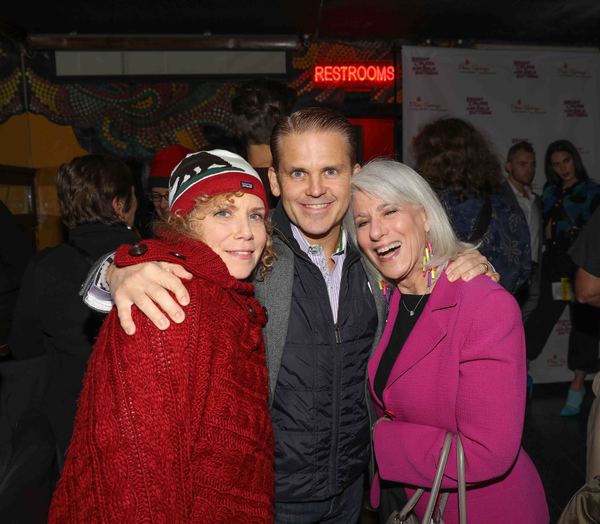 Amy Stiller, Robert Creighton, Jamie deRoy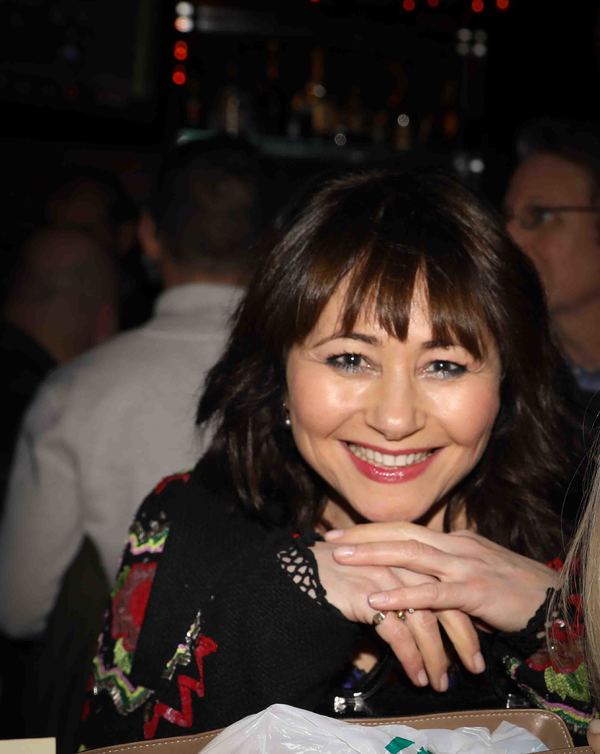 Frances Ruffelle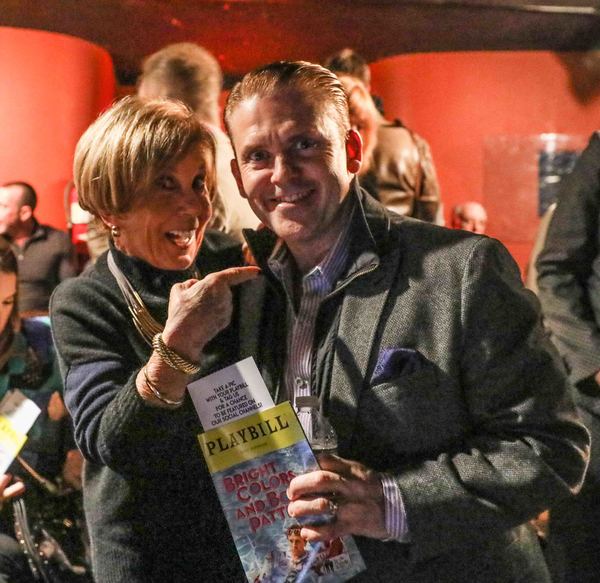 Riki Kane Larimer & Robert Creighton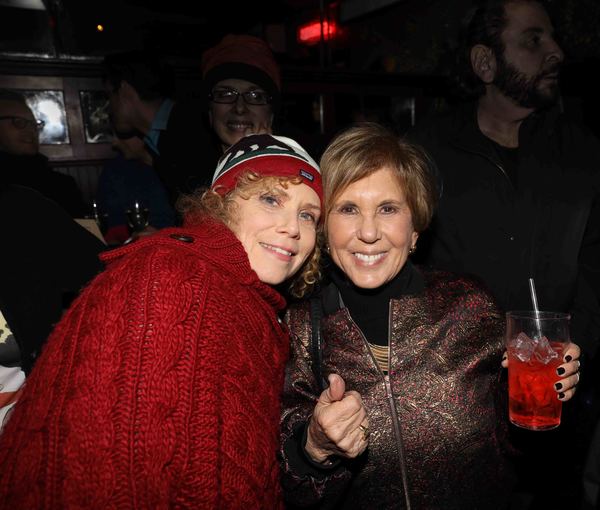 Amy Stiller & Riki Kane Larimer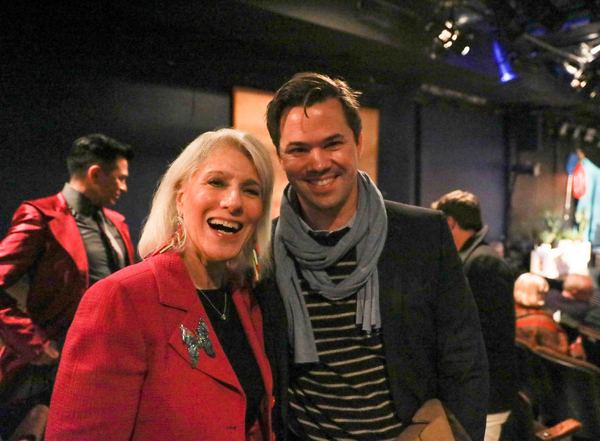 Jamie deRoy & Andrew Rannells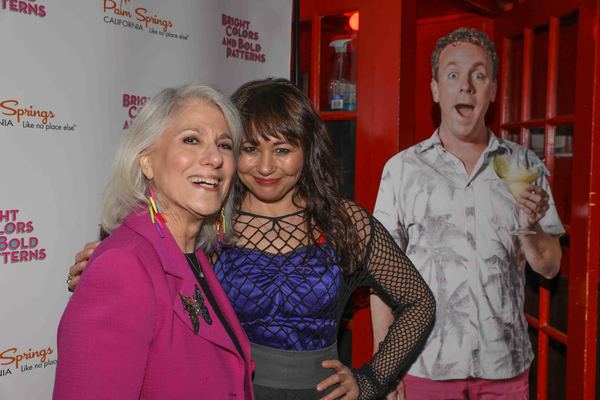 Jamie deRoy & Frances Ruffelle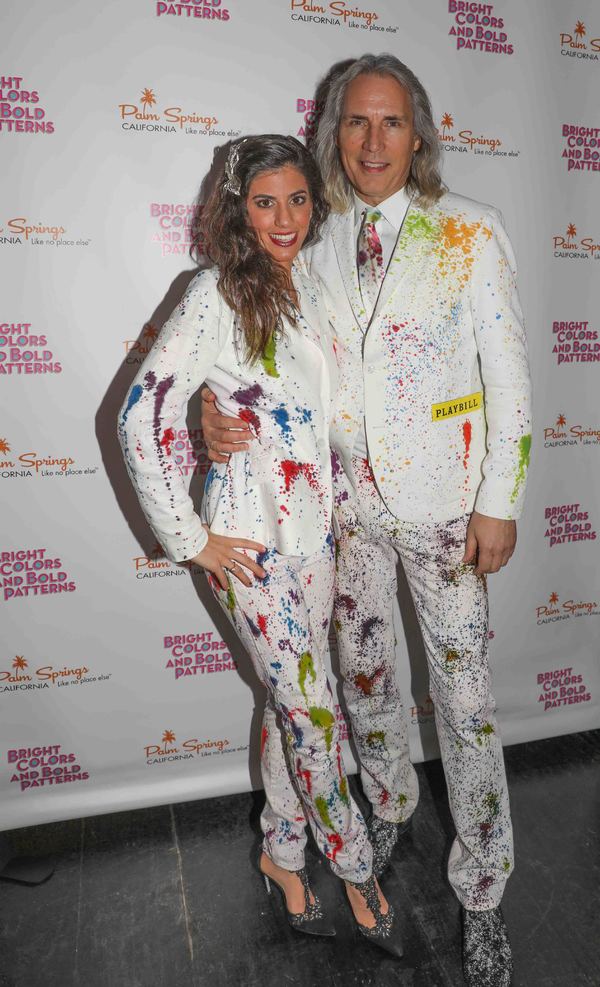 Jessica Rose Brunish & Corey Brunish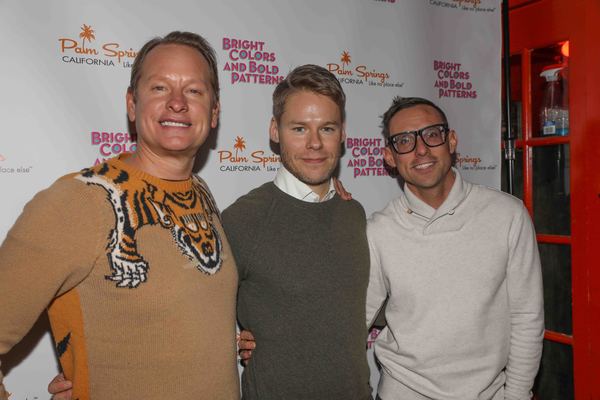 Carson Kressley, Randy Harrison, Nick Cearly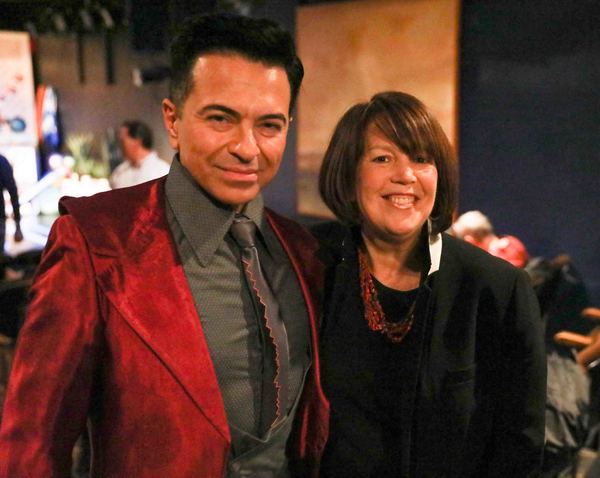 Luis Villabon & Sandra McFarland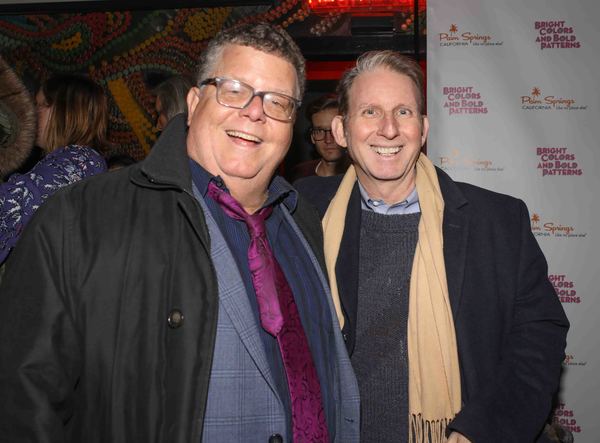 James Morgan & Evans Haile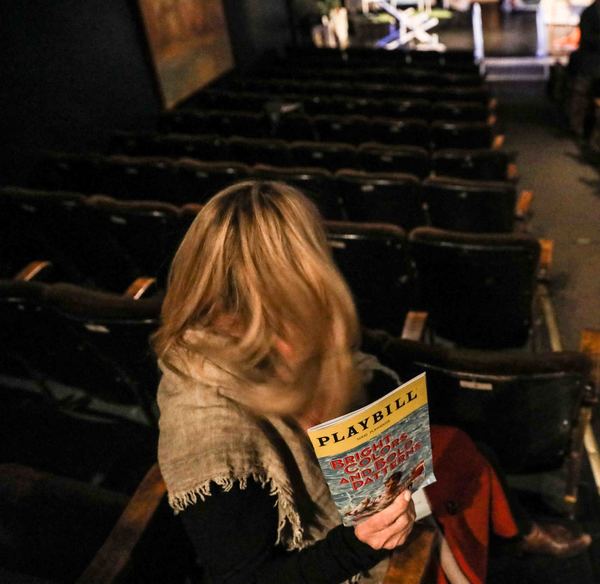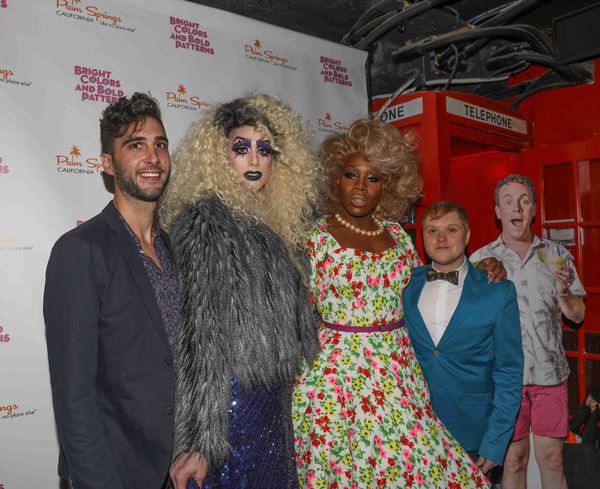 Guests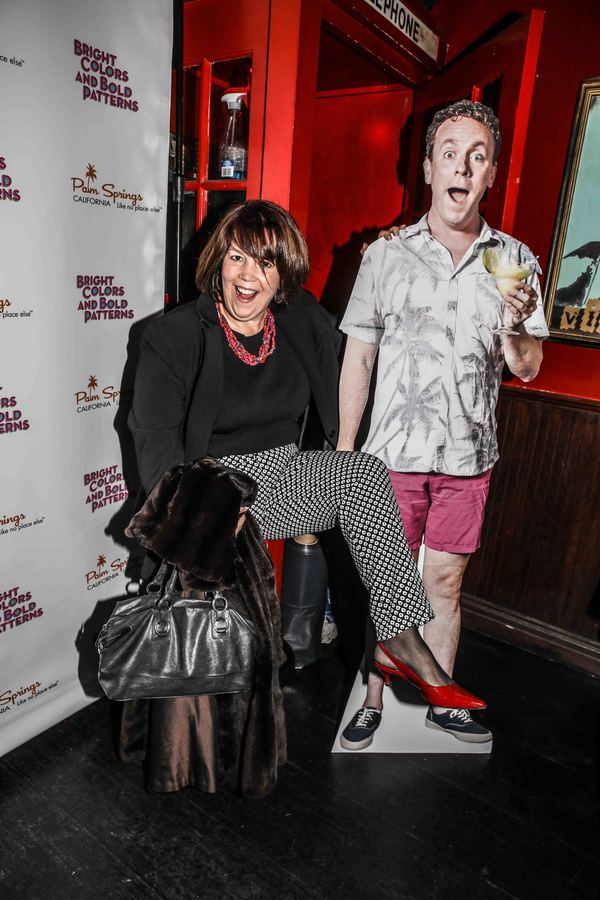 Sandra McFarland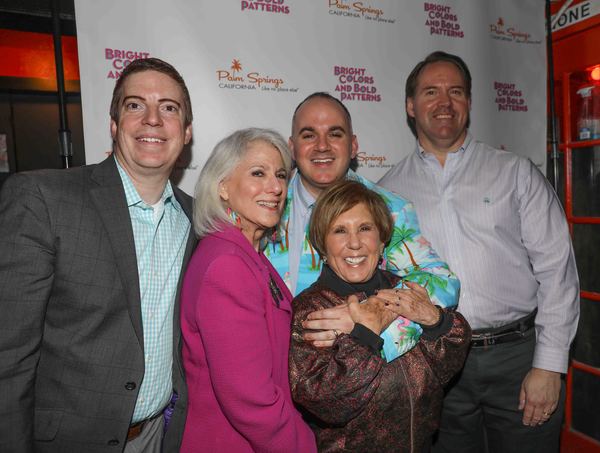 Drew Desky, Jamie deRoy, Zach Laks, Riki Kane Larimer, Dane Levens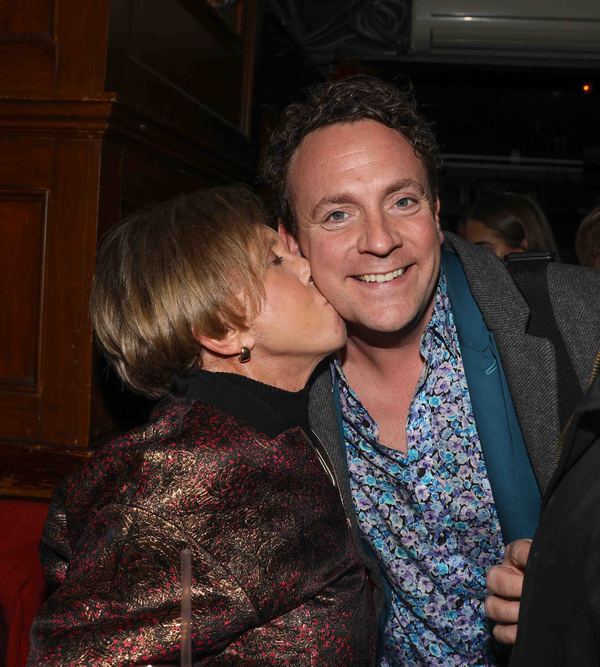 Riki Kane Larimer & Drew Droege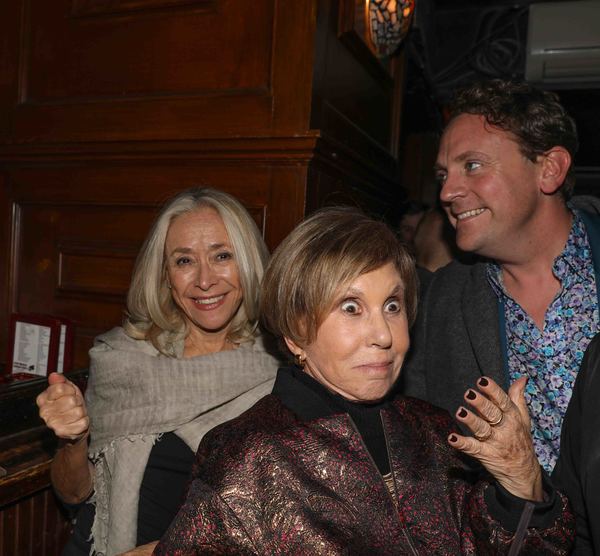 Eda Sorokoff, Riki Kane Larimer, Drew Droege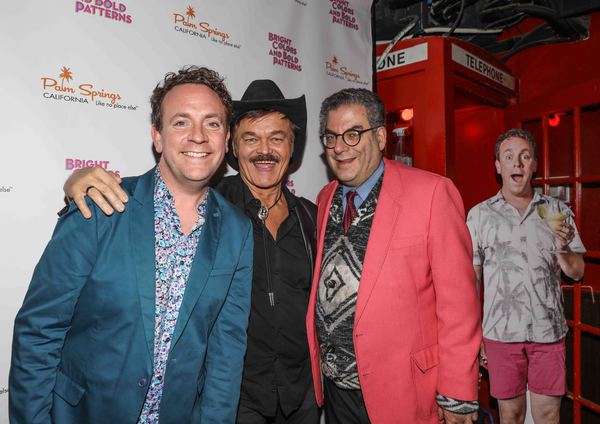 Drew Droege, RAndy Jones, Michael Musto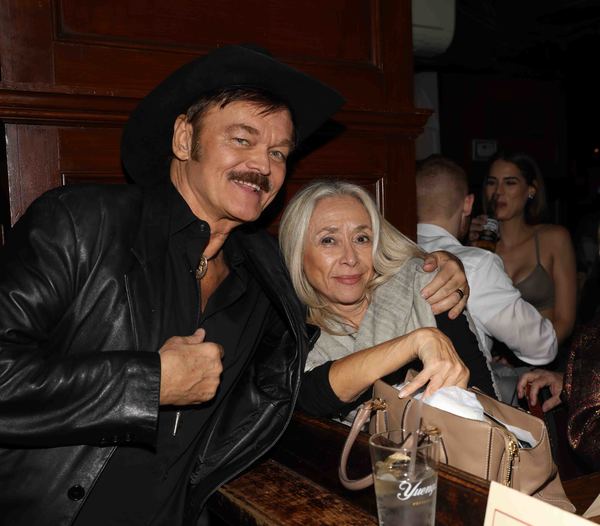 Randy Jones & Eda Sorokoff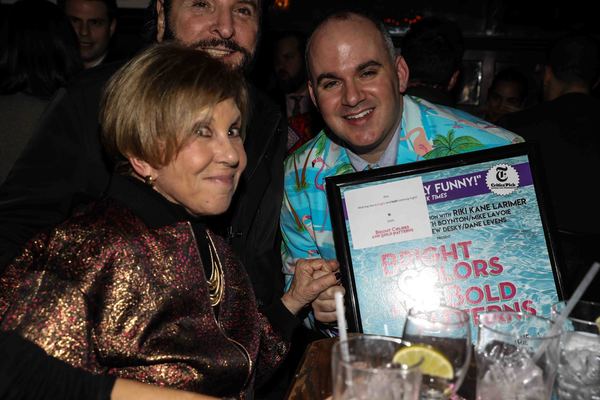 Riki Kane Larimer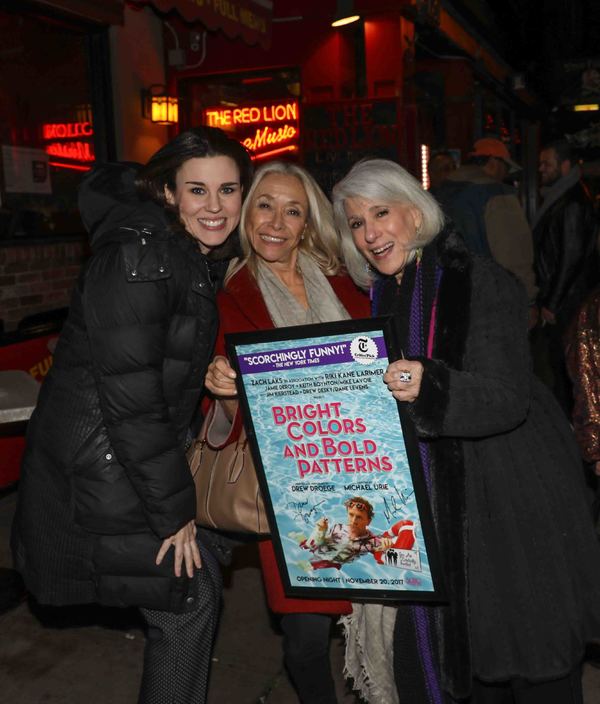 Rachel Roark Stange, Eda Sorokoff, Jamie deRoy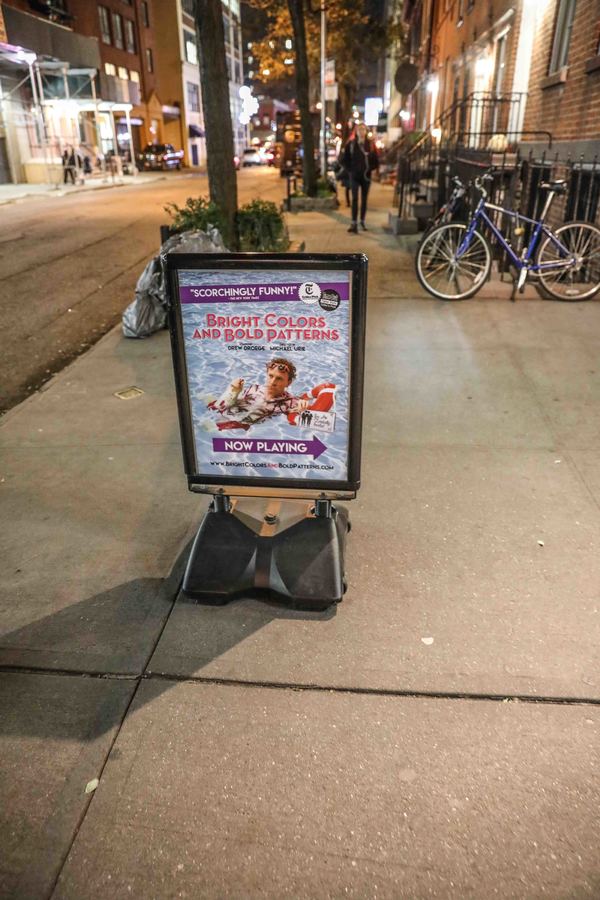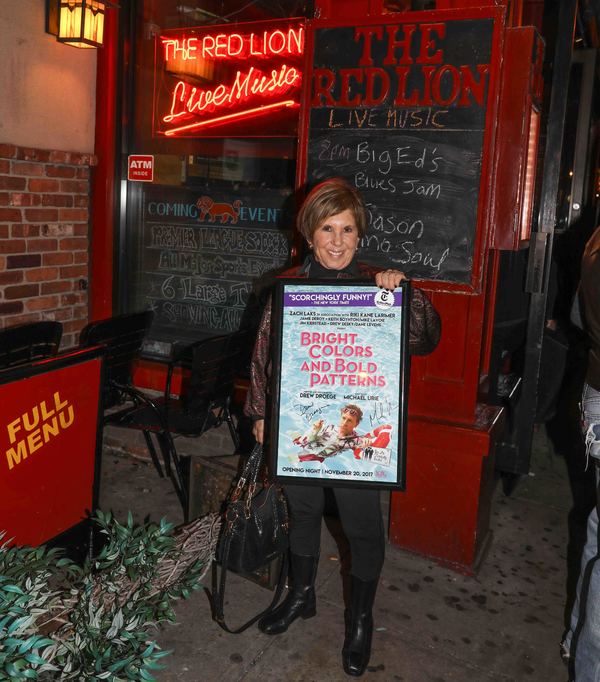 Riki Kane Larimer