Melissa Errico, 'TWO BY TWO', 54 SINGS BILLY JOEL and More Coming Up This Month at Feinstein's/54 Below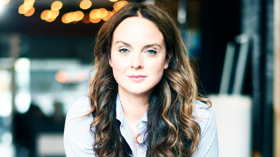 Next week, Feinstein's/54 Below, Broadway's Supper Club & Private Event Destination, presents some of the brightest stars from Broadway, cabaret, jazz, and beyond, including Melissa Errico Sings Sondheim, Two By Two In Concert, Christine Ebersole, 54 Sings Billy Joel, Benjamin Eakeley Broadway Swinger Vol. 2, and more. Scroll down for details!
To purchase tickets or for more information, visit www.54Below.com/Feinsteins or call (646) 476-3551.
---
Christine Ebersole, NOVEMBER 13- DECEMBER 13 AT 7:00 PM:
Multiple Tony Award-winner Christine Ebersole returns to Feinstein's /54 Below with a special engagement of her brand new concert After The Ball... while starring on Broadway in the premiere of the new musical War Paint.
Join us for an elegant evening with Christine, featuring such classics as "The Way You Look Tonight" and "S'Wonderful" as well as a gorgeous "Lazy Afternoon". Theatermania exclaimed "...it's a masterful performance...Ebersole is a Broadway broad at the top of her game and nothing will convince me otherwise, certainly not after this incredible night of story and song". The New York Times agreed, calling it, "Christine Ebersole's wonderful new show... Her gorgeous, searching renditions of "Autumn Leaves" and "(Have I Stayed) Too Long at the Fair" rang with personal poignancy." This new engagement of After The Ball will feature a few new songs and surprises
$95-$105 cover charge. $120-$130 VIP seating. $150-$160 premium seating. $25 food & beverage minimum
Keve Wilson & RACHEL HANDMAN: BROADWAY MUSICIANS FROM AROUND THE WORLD, NOVEMBER 13 AT 9:30PM:
Join oboist Keve Wilson (A Gentleman's Guide to Love and Murder) and violinist Rachel Handman (Something Rotten, Dr. Zhivago) as they play an insane amount of music from all around the world at Feinstein's/54 Below! Friends since the age of 10, Keve and Rachel will be joined by special guests from the pits and the stages of Broadway while they celebrate their 35 years of friendship. The night serves as a benefit for the unique program Believe NYC -From the Band Room to Broadway. Each season hundreds of visiting bands and orchestras meet Broadway musicians and hear tales of how they achieved the dream of being a Broadway musician. Tonight raises money to benefit a deserving high school senior to pursue his/her dream of continuing a music education.
Joined by pianist Paul Staroba (War Paint), guitarist Justin Goldner (Dear Evan Hansen), bassist Matt Fieldes (Matilda), percussionist Wilson Torres (In the Heights), and vocalist Jacque Carnahan (Artistic Director of Believe NYC), as well as by 13-year-old crooner Sebastian Pritsker. Hosted by Jacque Carnahan, the evening promises to deliver an array of music that ranges from Venezuelan folk to Broadway to 70's disco.
Believe NYC is an educational arts organization that produces performances and workshops for performing arts students throughout the United States. The Believe NYC mission is to provide aspiring young artists with a personalized theatre and music experience allowing them to visualize their future possibilities in theatre, music and dance. For more information: www.believe-nyc.com.
$25-$35 cover charge. $60 premium seating. $25 food and beverage minimum.
54 SINGS Billy Joel: HIS GREATEST HITS!, NOVEMBER 14 AT 7:00PM:
If you want to witness thrilling performances of the most enduring pop hits of the last 45 years, then you want to come to Feinstein's/54 Below to hear the songs made famous by Billy Joel! New York's brilliant Broadway and nightclub stars will take the stage to sing Billy Joel's greatest hits, such as "Uptown Girl," "She's Got a Way," "Innocent Man," "New York State of Mind," and (of course), "Piano Man." Songs will soar, stories will be told, and the life and music of this extraordinarily gifted man will be revealed. Consider that he has had 33 top 40 hits, won 6 Grammy Awards (nominated for 23!), and has sold more than 150 million records, worldwide, making him one of the best-selling artists of all time! Celebrate Billy Joel with us!
54 Sings Billy Joel: His Greatest Hits will be produced, written, and hosted by NYC impresario Scott Siegel, who has created more than 300 major concerts all over the world, including producing/writing/directing concerts for Michael Feinstein, as well as creating/writing/directing and hosting Town Hall's signature series, Broadway by the Year. For Feinstein's/54 Below, Scott Siegel has created shows as diverse as Broadway Jukebox, 54 Sings Frank Sinatra, 54 Sings Elvis Presley, and many others.
Featuring: Cooper Grodin (Ragtime on Ellis Island), Maxine Linehan ("Fiercely Talented" - NY Times), Bob Stillman (2x Tony Nominee), and more to be announced.
$35-$45 cover charge. $75 premium seating. $25 food and beverage minimum.
Benjamin Eakeley: BROADWAY SWINGER, VOL. 2 - ALL OF ME , NOVEMBER 15 AT 7:00PM:
Benjamin Eakeley and his jazz band are back! Join the boys as they swing through the 1930s-a decade of big band music that lifted spirits out of the Great Depression and became the foundation of the great American songbook. Featuring songs by Harold Arlen, Cole Porter, George Gershwin, Richard Rodgers, Sammy Fein, and more, Broadway Swinger, Vol. 2 takes a page from Benny Goodman's orchestra and will have you "Sing, Sing, Sing (With a Swing)"!
Benjamin Eakeley has appeared on Broadway in the revivals of She Loves Me, Cabaret, On a Clear Day, You Can See Forever, and Sweeney Todd. He made his cabaret debut in 2016 with sold-out performances of Broadway Swinger at Feinstein's/54 Below. For his work on Broadway Swinger, Cabaret Scenes likened him to a "seasoned cabaret star" and BroadwayWorld praised his "bewitching stage presence" with "decidedly sensual power and lush jazz vocals."
$35-$45 cover charge. $75 premium seating. $25 food and beverage minimum.
Janine DiVita, NOVEMBER 15 AT 9:30PM:
Janine DiVita is LIT! Recently back from the If/Then tour and newly married, this dynamic diva and self-proclaimed #modernbroad is ready to serve you a cocktail of Broadway and pop tunes. Settling into a new life chapter, Janine will inspire and ignite her audience while revisiting the shows that gave her purpose and shaped her into the powerhouse she is today. Set to new, modern arrangements by musical genius, Dylan Glatthorn and under the direction of Mitchell Walker, LIT is the tonic you need to ascend to musical theatre heaven! #modernbroad #lit
Janine DiVita made her Broadway debut as everyone's favorite "bad girl," Rizzo, in Grease before appearing in Anything Goes and The Mystery of Edwin Drood. She toured the country as Elizabeth in Young Frankenstein ("Nails, Darling!") and as Anne in If/Then. Her television and film appearances include "Elementary," "The Americans," and "Hear My Song" opposite Dustin Hoffman and Josh Lucas. For more information, visit: www.janinedivita.com.
Janine will be joined on stage by her former If/Then co-star, James Snyder (In Transit, Cry-Baby), in a special guest appearance.
$30-$40 cover charge. $65 premium seating. $25 food and beverage minimum.
TWO BY TWO IN CONCERT, BY Martin Charnin, Richard Rodgers, AND Peter Stone, NOVEMBER 16 AT 7:00PM:
Join us at Feinstein's/54 Below for a nostalgic evening featuring the songs of Two by Two! First opening in 1970 at the Imperial Theatre and based on the play The Flowering Peach by Clifford Odets, Two by Two tells the story of Noah's preparations for the Great Flood and its aftermath. In an unforgettable celebration of Peter Stone, Richard Rodgers, and Martin Charnin's unsung musical, experience "I Do Not Know a Day I Did Not Love You," "Two by Two," and "The Golden Ram" like never before! Featuring an all-star cast, this concert is directed by Tony and Emmy Award Winner Martin Charnin, with Musical Direction by Keith Levenson.
Featuring:
Tiffan Borelli
(Two by Two, The Sound of Music Asia Tour),
Frank Calamaro
(Titanic, Fiddler on the Roof North American Tour),
Christine Pedi
(Newsical, Spamilton), Mackenzie Perpich (Annie National Tour),
Michiko Sasaki
(42nd Street),
Jared Starkey
(Sweeney Todd, Parade),
Richard E. Waits
(Dreamgirls, The View UpStairs), and
Chip Zien
(Into the Woods, It Shoulda Been You).
$30-$40 cover charge. $65 premium seating. $25 food and beverage minimum.
Michael Hull, NOVEMBER 16 AT 9:30PM:
Here we go again! After two sold-out performances at Feinstein's/54 Below last year, Michael Hull returns to debut a brand new show! The cheeky tenor is back with all new songs, very special guests, and more surprises up his sleeve than ever. Michael hilariously recounts his antics as he sings new musical theater, pop, and standards. But if you know him, beware: nothing is off limits.
Featuring:
Michael Hull
(Avenue Q, RENT, That Golden Girls Show),
Natalie Weiss
(American Idol, Breaking Down The Riffs, Wicked, Les Misérables),
Jed Resnick
(Avenue Q, RENT),
Tripp Fountain
(HAIR, Evita, Cats), Jennifer
Lauren Brown
(Avenue Q), Mark Sanderlin (Singer-Songwriter), Vishaal Reddy (The Punisher, Off The Runway) and Musical Direction by
Drew Wutke
$35 - $45 cover charge. $70 premium seating. $25 Food & Beverage Minimum.
Melissa Errico SINGS SONDHEIM, NOVEMBER 17-18 & DECEMBER 4 AT 7:00PM:
NEW DATE ADDED. Beloved Broadway actress Melissa Errico (White Christmas, Amour, M. Fair Lady) returns to Feinstein's/54 Below! Join us for her Melissa Errico Sings Sondheim concert with special guest Ryan Silverman in a return engagement after a sold out show earlier this year.
Melissa will lend her gorgeous voice to the music and lyrics of Stephen Sondheim, including songs from shows of his that she has starred in. With numbers from Gypsy, Into the Woods, Sweeney Todd, Anyone Can Whistle, Company, A Little Night Music, and more, the concert is one no Sondheim fan should miss.
Errico's history with Sondheim began when he selected her to star as Dot in Sunday In The Park With George at The Kennedy Center Sondheim Celebration. She went on to perform many tribute concerts for Sondheim at such venues as Avery Fisher Music Hall, Symphony Space, and The Natural History Museum. Errico was honored to costar as Clara opposite Judy Kuhn in Passion at Classic Stage Company, and critics called Errico's Drama Desk-nominated performance "sublime; I've never seen or heard a better Clara," (Wall Street Journal). In the 2016 Encores! season, Melissa tackled one of Sondheim's most controversial and conflicted heroines when she shone as Leona in Do I Hear A Waltz?. For this, it was said that "Errico delivers an emotionally complex and haunting performance" (The Hollywood Reporter) and her interpretation was called "exquisite" (New York Times).
Directed by Robbie Rozelle and musically directed by Ted Firth
$50-$60 cover charge. $95 premium seating. $25 Food & Beverage Minimum.
54 SINGS BROADWAY'S GREATEST HITS!, NOVEMBER 17, 9:30PM:
This Scott Siegel Concert Event hit Feinstein's/54 Below like rolling thunder. Though the first show in this wildly popular series took place on a night a hurricane was supposed to close down New York City, it sold out anyway because this was the show that every musical theater-lover had been waiting for. After many more packed shows, we're going to do it again, with a brand new line-up of Broadway's Greatest Hits!
If you skip through cast albums just to hear the very best songs in each show, this is the nightclub concert event for you. If you love the classics of the Great White Way, come and hear the songs that made Broadway great, that made your heart soar, that you used to sing (maybe still do) in the shower! But at Feinstein's/54 Below, you will hear the greatest Broadway songs of all time performed by today's greatest stars, singing them straight up, the way you want to hear them!
And who better to produce/direct/host this show than the creator of Town Hall's critically acclaimed Broadway by the Year series, Scott Siegel, creator of more than 200 major concert events centered on Broadway music! The latest volumes of Broadway's Greatest Hits will be thrilling nights that you won't forget...
Featuring: Christina Bianco (2x Drama Desk Nominee: Forbidden Broadway, Application Pending, Newsical), Oakley Boycott (Bells Are Ringing), and Brian Charles Rooney (The Three-Penny Opera).
$35-$55 cover charge. $75-$90 premium seating. $25 food and beverage minimum.
CRYSTAL CIMAGLIA, NOVEMBER 17 AT 11:30PM:
Crystal Cimaglia is New York native singer/actor. She has had the great fortune to have a career performing for the likes of The Walt Disney Company and Celebrity Cruises, allowing her to travel the world doing what she loves. After a few trips around the world and back, this internationally performed artist is thrilled to be back in her home of New York making her Feinstein's/54 Below debut. Come join Crystal as she takes you on a journey through song with a touch of Old Hollywood Glamour. With her vintage style, velvety vocals, and music selections including Big Band, Pop, and Musical Theatre, there will be something for everyone to enjoy!
$15 cover charge. $35 premium seating. 2 Drink or $20 Food & Beverage Minimum.
Anais Reno, NOVEMBER 18 AT 9:30PM:
Soulful young singer, 13-year-old Anais Reno, makes her solo debut at Feinstein's/54 Below. Winner of the 2016 Forte International Music Competition, Anais is recognized as one of the most unique young singers of today. She is a RK Scholarship Recipient at 92Y and studies with Sarah Tolar. Anais has developed a passionate following throughout the city through her performances with the NY Philharmonic, the Vince Giordano Band, Birdland, and the 92Y. Selections will include "A Sunday Kind of Love," "Mack the Knife," "Corcovado," an original composition, and more!
$30-$40 cover charge. $70 premium seating. $25 Food & Beverage Minimum.
OEDIPUS FOR KIDS: IN CONCERT, NOVEMBER 18 AT 11:30PM:
Join your pal Oedipus - a little boy a lot like you - as he takes an exciting journey across ancient Greece to become king! You'll learn all about blind people, family love, and communicable diseases! Sing along to favorite songs like "A Little Complex" and "My Lover Is My Husband Is My Son."
[Warning: May contain manslaughter, eye-gouging, and parental incest. Under no circumstances should you actually bring your children.]
$20 cover charge. $45 premium seating. $25 food and beverage minimum.
---
Feinstein's/54 Below, Broadway's Supper Club & Private Event Destination, is a performance venue in the grand tradition of New York City nightlife. A few blocks from the heart of Times Square and just below the legendary Studio 54, Feinstein's/54 Below is a classically designed state-of-the art nightclub in the theatre district that hosts audiences with warmth and style. Feinstein's/54 Below presents iconic and rising stars from the worlds of Broadway and popular music and has set a new standard for culinary excellence worthy of the world-class entertainment on the stage. Located at 254 West 54th Street, Feinstein's/54 Below features up to three shows nightly with cover charges ranging from $5-$105.
Related Articles
More Hot Stories For You
Breaking: Samantha Barks To Play Elsa In FROZEN West End
Pretty Woman and Les Miserables star, Samantha Barks, is set to lead the West End transfer of Disney's Frozen in the iconic role of Elsa!... (read more)

ANGELS IN AMERICA Tony-Winner Ron Leibman Has Passed Away
Tony Award-winning actor, Ron Leibman, best known to theatre fans for originating the role of Roy Cohn in the original Broadway production of Angels I... (read more)

Bernadette Peters To Host NEW YEARS EVE: CELEBRATING SONDHEIM with the New York Philharmonic
Tony Award winner Bernadette Peters will join the New York Philharmonic as host of New Year's Eve: Celebrating Sondheim, December 31, 2019. 'Considere... (read more)

10 Reasons Not to Miss LES MISERABLES Live in Concert- In Cinemas December 8 & 11
Coming to US cinemas nationwide on December 8 & 11 only, Cameron Mackintosh's spectacular sold-out staged concert version of the musical phenomenon LE... (read more)

Photo Flash: Get A First Look At Caroline Bowman, Caroline Innerbichler And More In FROZEN On Tour
As the Frozen North American tour begins its nine-week engagement at the Hollywood Pantages Theatre in LA, BroadwayWorld has a first look at the produ... (read more)

Voting Open For The 2019 BroadwayWorld Regional Awards Worldwide
Voting is NOW OPEN for the 2019 BroadwayWorld Regional Awards Worldwide, brought to you by TodayTix! The nominees are set, and now you can vote to mak... (read more)