Man Accused of Groping Teens at ANASTASIA Stage Door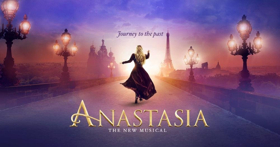 ABC News is reporting that a man has been accused of groping three teenage girls outside of the Broadhurst Theater following a performance of Anastasia the Musical. The incident was reported last night, Friday June 22, just after 11 p.m.
Authorities say that the man stood amongst the crowd outside the theater's stage door, where he groped and brushed against the three girls, aged 15, 16, and 19. The girls did not require medical attention.
Police are still searching for the man, who is described as about 55 years old, 5 feet 7 inches tall, and about 215 pounds, with brown eyes and balding grey hair. He was last seen wearing a beige baseball hat and a blue and yellow striped shirt.
If anyone has information, they are being asked to call the NYPD Crime Stoppers Hotline at 1-800-577-TIPS (8477).
Watch the news report, which includes photos of the suspect, here: