Update! Kanye Responds to Jarrod Spector Call Out For Phone Use During THE CHER SHOW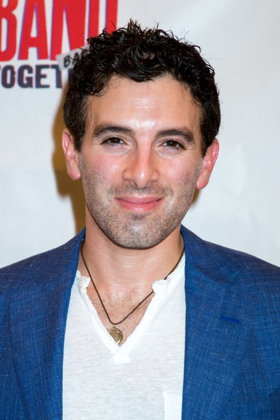 The Cher Show, a new musical based on the music icon Cher officially opened on Broadway tonight and the stars turned out to celebrate her big Broadway debut.
Rapper Kanye West and wife Kim Kardashian West were among tonight's crowd, but it seems that Mr. West wasn't entirely present during the show's opening night performance.
One of the show's leads, Jarrod Specter took to Twitter during the show to call out the world famous rapper for -eek- using his cell phone throughout the performance.
All we can say is, he's lucky it wasn't Patti LuPone.
Later in the evening the superstar responded to Spector's tweet, apologizing for the faux pas.
the dynamics of Cher and Sonny's relationship made Kim and I grab each other's hand and sing "I got you babe"
please pardon my lack of etiquette. We have so much appreciation for the energy you guys put into making this master piece.

- ye (@kanyewest) December 4, 2018
Superstars come and go. Cher is forever. For six straight decades, only one unstoppable force has flat-out dominated popular culture - breaking down barriers, pushing boundaries, and letting nothing and no one stand in her way.
The Cher Show is her story, and it's packed with so much Cher that it takes three women to play her: The kid starting out, the glam pop star and the icon. The Cher Showis 35 smash hits, six decades of stardom, two rock-star husbands, a Grammy, an Oscar, an Emmy, and enough Bob Mackie gowns to cause a sequins shortage in New York City, all in one unabashedly fabulous new musical.
The Cher Show features a book by Rick Elice and direction by Jason Moore. It stars Stephanie J. Block, Teal Wicks, and Micaela Diamond.