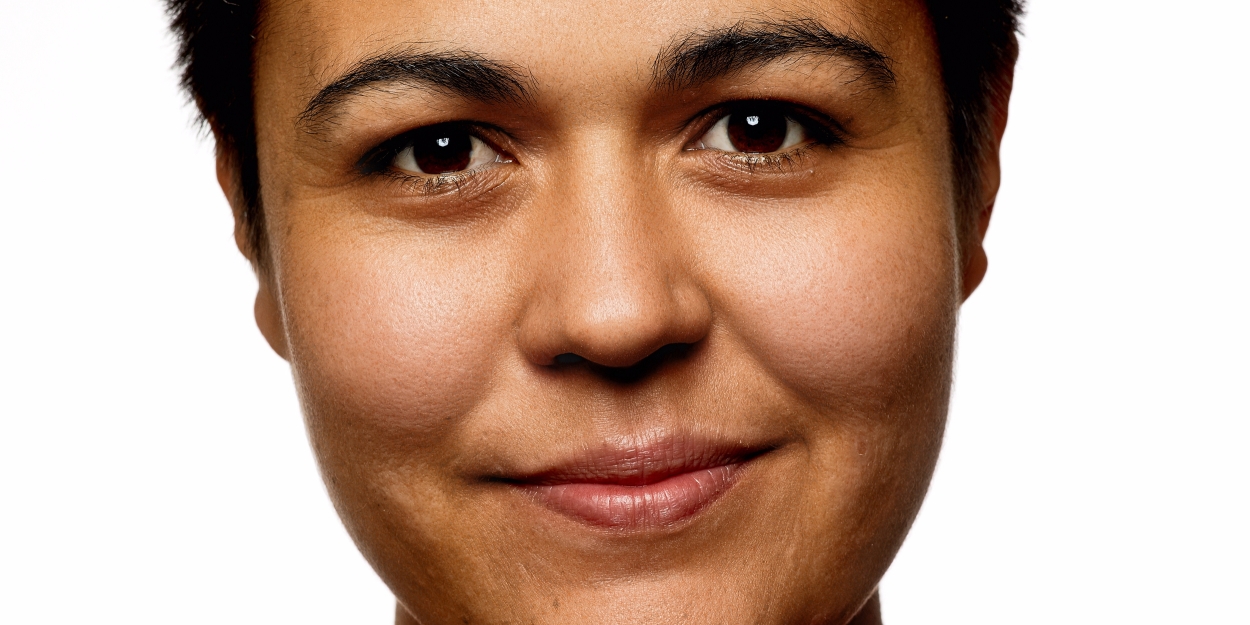 Interview: Liliana Padilla Discusses the Process of Writing HOW TO DEFEND YOURSELF, Co-Directing the Play & More
How to Defend Yourself will run through Sunday April 2, 2023 at New York Theatre Workshop.
New York Theatre Workshop is currently presenting How to Defend Yourself by Liliana Padilla, co-directed by Rachel Chavkin, Liliana Padilla, and Steph Paul. How to Defend Yourself will run through Sunday April 2, 2023.
This funny and honest play is set in a DIY self-defense class, where college students are learning to use their bodies as weapons.
The cast of How to Defend Yourself includes Amaya Braganza (The King and I), Sebastian Delascasas ("Promise"), Jayson Lee (Hooded: or being black for dummies), Ariana Mahallati (The Sky's Forest), Teagan Meredith ("The Calling"), Gabriela Ortega ("Safe Haven"), Sarah Marie Rodriguez ("Manifest") and Talia Ryder (Do Revenge).
BroadwayWorld spoke with Liliana Padilla about the process of bringing How to Defend Yourself to the stage, co-directing the piece, and more.
---
What inspired you to write How to Defend Yourself?
I'm not sure I'd use the word 'inspired', I actually ran like hell from this play. I think it was a play that was living in my body for a long time, and existed underneath every other play that I wrote, but I was too consumed by fear and shame to be ready to share that story until fall 2016.
I was in graduate school at UC San Diego, and I had the support of a wonderful community of peers, and excellent teachers, and medical coverage, many different kinds of support. And we did a bake-off writing assignment, which is a term Paula Vogel claimed, where a group of writers get a set of prompts that are all the same ingredients, and they part ways, and they have 48 hours to write as much as they're humanly capable of. And I took that assignment pretty seriously, and I think I wrote 70 or 80 pages in that 48 hours, and the first 10 pages of the play as it is now is almost verbatim the first 10 pages that I wrote for that assignment.
That's amazing! I don't know how somebody could write 80 pages in two days, did you sleep?
It becomes a thing where I stop thinking about what I'm writing. I have a friend who's a painter, she was looking at one of her paintings, and she described her process, "I was working with really loose hands there." And that sticks with me. Sometimes inside of those tight limits you can write or create with really loose hands, and then the instinct is more free and has more space to thrive.
You wrote How to Defend Yourself, and you are co-directing it with Rachel Chavkin and Steph Paul. What is it like co-directing a piece with two other people?
I mean, it's honestly wonderful! I feel very, very grateful to be working with them, and be inspired by them every day. We worked with a leadership coach named Sheena Wadhawan on our process, because we knew it was an unconventional one, but just because something hasn't been done before, that doesn't mean it wont work, and also just because something has been done that doesn't mean it's good. We were really wanting to be intentional, and vocal, and upfront about how power dynamics exist within the room, and how to imagine something different. And also, knowing that with three of us, a potential pitfall would be confusion on the part of our team, and to really wanting to make decisions in terms of, "Okay, who is leading that?" And when we don't overlap, when there is disagreement, it's very clear and very respectful, and an opportunity to see things differently.
That's so interesting to steer the direction of a play with other people, it's got to affect the piece in a way that's different than if it were only one person.
I think it has, I hope it ends up being more complex and layered as a result.
This play tackles topics that a lot of young people are working through right now. What has it been like to work with this young cast and delve into these themes and bring them to the stage?
They are curious, they are hungry, they are ferocious, they are brilliant. They are unbelievably generous with themselves, towards one another, and towards the whole team. So, it's been a true joy and honor honestly.
On that note, audiences for the show have been filled with young people. How does it make you feel to see how people are responding to How to Defend Yourself?
I feel very grateful to the Workshop, because in the early conversations of "Who do you want to come to this play?" I was like, "Young people, people of color, queer people, all of the above," and it's been really wonderful to see audiences that are super diverse, and super age diverse within the theatre, it's a real joy. I was giving a talkback in Ojai on this play a few yeas ago, and Ojai's audiences tend to be older for the most part, and I was shocked and really humbled by several people in the audience in terms of their feedback. One woman, who I believe was 60/70-plus said, "I saw myself in each one of the characters at different points in my life." And that was beautiful in terms of how people of a multiple ages can relate to the characters from their point of view now.
What do you hope that people who come to see How to Defend Yourself take away from it?
As a writer, there's the cliché, write something that scares you, and I think in my writing I'm really trying to destabilize, and ultimately free parts of myself. I very intentionally crafted the experience to have lots of laughter, and lots of different delights and experiences for the nervous system, so that the energy can move. Part of my goal in writing this, and part of my reactivity to this is I felt so stuck inside of singular and reductive stories about assault and I'm so not interested in doing that. I wanted to create a piece that was really multifaceted, and very wide, and full of contradictions in terms of the experience, which is true to my own lived experienced. The play was crafted as a ride, and I hope that it opens something. And I hope that people know that it's a comedy, and that they're able to touch into different parts of themselves and their own desire and ability to connect.