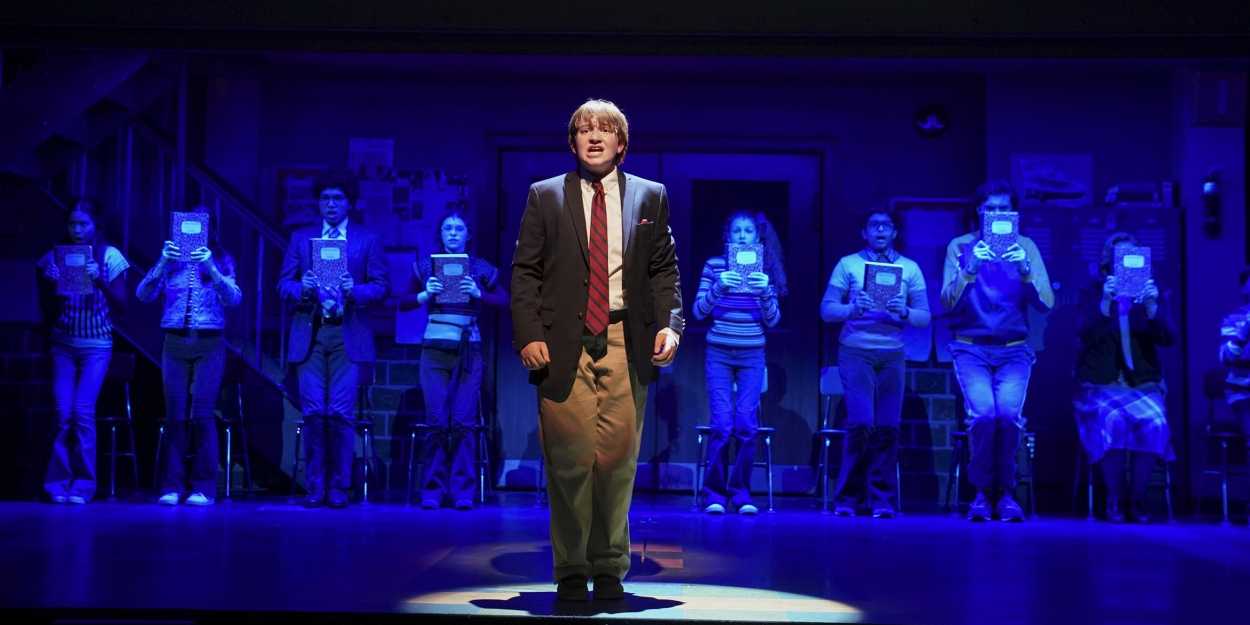 Interview: Holden William Hagelberger on Bringing TREVOR: THE MUSICAL to Disney+
Trevor: the Musical is now streaming on Disney+.
Thirteen-year-old Holden William Hagelberger stars as "Trevor" in "Trevor: The Musical," the new filmed version of the Off-Broadway stage production now streaming on Disney+.
The story follows a charming 13-year-old force of nature with a vivid imagination. As he deals with becoming a teenager in 1981, Trevor struggles to navigate his own identity and determine how he fits in a challenging world.
When an embarrassing incident at school suddenly puts him under the wrong spotlight, Trevor must summon the courage to forge his own path. A deeply moving and funny story of self-discovery and the power of acceptance, "Trevor: The Musical" is about living your best life with lots of passion... and a touch of pizzazz.
BroadwayWorld caught up with Hagelberger to discuss what he thought of seeing the musical for the first time, the filming process, how he prepared, and what he hopes audiences take away from Trevor's story.
---
It's been a couple months since you guys played your final performance Off-Broadway, so how does it feel to be heading into the Disney+ premiere?
It was really great because I had never seen the show because I'm always performing the show, so I had never actually seen it. The most that I've seen was, you know, little montages on like Instagram that show rehearsals. So that was the most that I saw. To see it finally on a big screen on and to know that it's going to Disney+ is so crazy. It was so exciting, you know, to have basically a reunion of all the Trevor kids and some of my friends that I invited to the screening, they got to see it unfold. Like it was just so crazy. It was was probably the best night of my life. It was insane.
When you saw the new film, what was something new that you noticed or saw differently that you hadn't gotten to experience before?
When you're doing the show the nerves come and go, 'cause you're always really nervous. So to just sit in the audience and just watch it and just to see everyone's emotions, to see all the dances, to see all the numbers, because most of the time when I'm off-stage, I'm quick-changing. So I don't really have time to go in the wings and look at what's happening. So all the numbers and all the stuff that I missed on stage and all the costumes, I was so happy to see it and I cheered on my friends, so, I was just really happy to see all the numbers that I couldn't see when we were doing the show back in the fall of 2021.
Take me through the filming process for this special and how it came together.
We closed in December and we hadn't done the show for a month and we thought it was gonna be closed forever. Then we get the news that we were coming back for one more performance and it would be filmed. We walk in and at first it's a little weird, you know, seeing the cameras and then the lights go off and then you can't really see them. So it was really just like a normal performance. We only had like eight hours or like a couple hours to just get it back into our bodies and do it for a film. It was a lot, it was a lot to remember, but, we got it done and now it's on Disney+.
Did the show just come back to you naturally or did you have to like take a couple days to yourself to prepare?
I definitely took a couple days togo through the script, go through everything one more time. I had to review all the dances. But when we got back into the theater and we started doing the run again, it was just like muscle memory. So it kind of just came back to us and it came back to us instantly. So it was really weird how we went from being really nervous and like, "Oh my gosh, we have to learn all that stuff again" to doing it flawlessly, like it was crazy.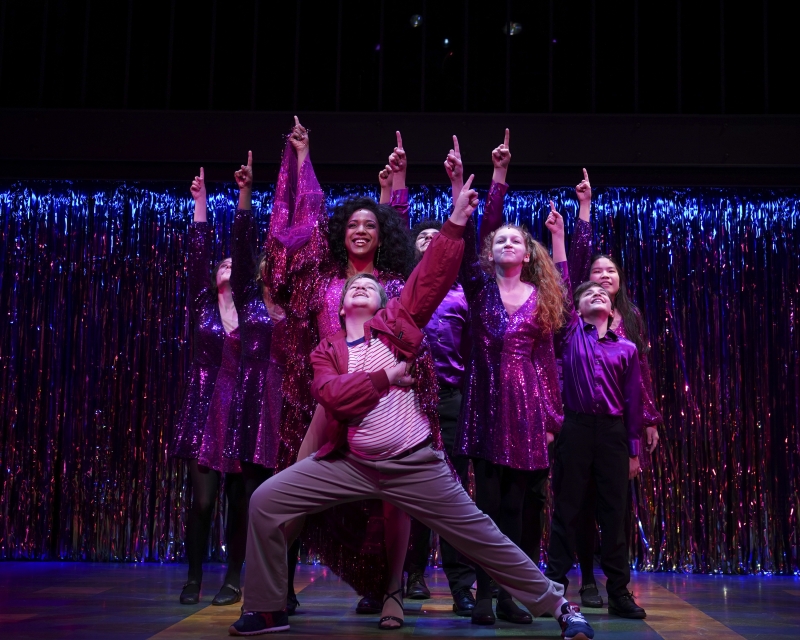 We've seen Disney+ really put a lot of work into like creating musicals and bringing musicals to their younger audiences. So how do you hope that seeing Trevor might inspire some of Disney+'s younger audiences?
This show teaches a message that you can be yourself and you don't have to be afraid of it. So I feel like for the younger audiences, I hope that if they're going through the same thing as Trevor is because in the show, Trevor is bullied. ... I hope they realize that you shouldn't listen to people's opinions. You shouldn't listen to their thoughts. You should be yourself and you should not be afraid of it.
---
Watch the trailer for "Trevor: The Musical" on Disney+ here: