Click Here for More Articles on Debut of the Month Features
Debut of the Month: Welcome to Our World! Robby Clater Makes His Broadway Debut in PRETTY WOMAN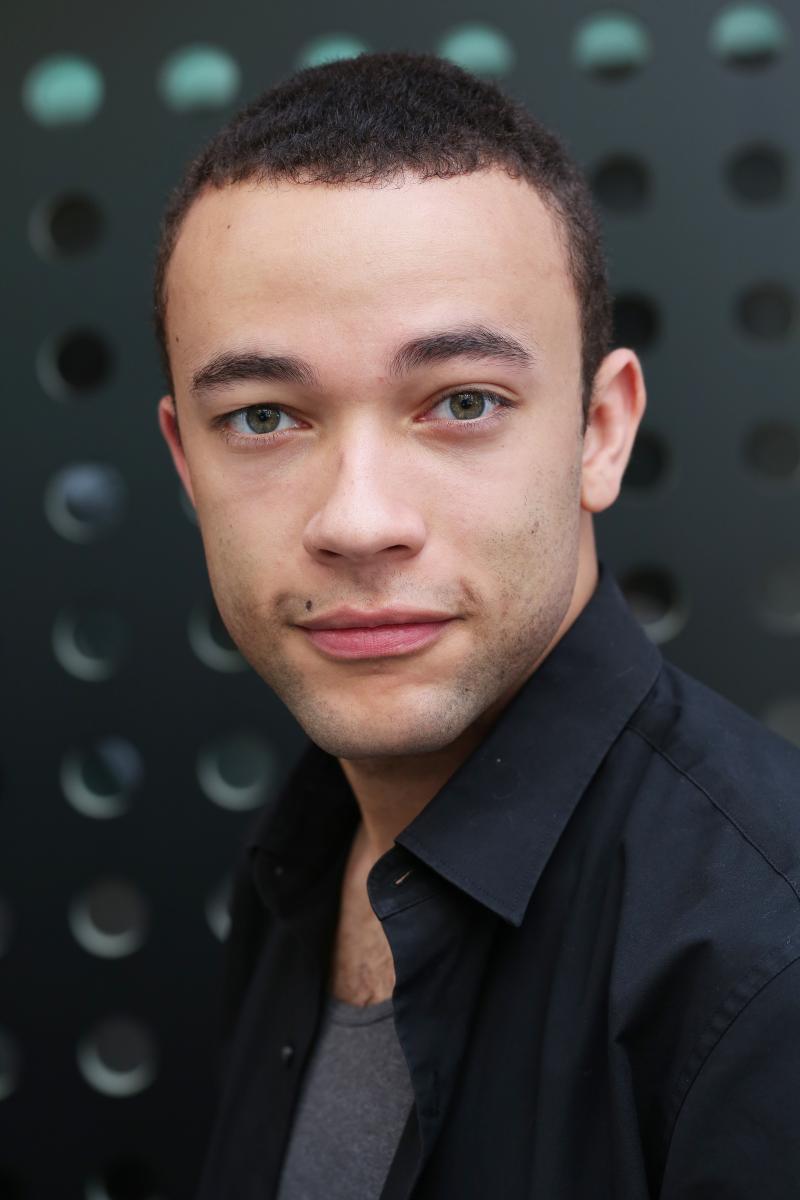 Robby Clater makes his Broadway debut as David Morse in Pretty Woman: THE MUSICAL, a new original theatrical take on the classic 1990's film. The love story follows unlikely soulmates Vivian Ward and Edward Lewis, who overcome all odds to find each other and themselves. Today Clater speaks to BroadwayWorld about making his Broadway debut in a show which takes the true spirit of the iconic movie and brings it to a whole new generation of theater-goers.
[NOTE: BroadwayWorld's fabulous photographer Walter McBride captures images of the Broadway stars profiled in our monthly column in a special photo shoot. Check out the pics of Robby Clater throughout the feature!]
---
Prior to your casting, were you familiar with the film "Pretty Woman"?
Oh absolutely. And I remember it was a bit weird when I watched it for the first time because the movie is so iconic and so impactful on pop culture today that even though I was watching it for the first time I was already very familiar with some of the most iconic scenes. They were just so ingrained in me because they're that impactful, they're powerful, they're funny, they're witty, and so watching it, I felt like I was watching it for the hundredth time, rather than for the first time. And it honestly feels like that every night on stage.
When you first watched it, did it cross your mind that it would make for a good stage musical?
Oh man, yes. It's one of those movies that really lends itself to the vision of [director] Jerry Mitchell because he can take something that he feels and translate it to stage so wonderfully and perfectly. So with his guidance we were really able to take this fantastic story and bring it to the stage, to this New Medium.
Did they change the track of your character at all from the film version?
Well the Morse family is portrayed just a little bit differently in the stage portrayal than in the movie in that we are now an Afro-American family. They appeared in that iconic scene in the movie where they sit down for dinner and Vivian is having trouble with the escargot and she's fiddling around with it and the Morses are very friendly, very helpful to her. Yet at the same time they are having this very pivotal business meeting, this real battle of forces with Edward Lewis. And so that scene is actually very well balanced and I'm so happy I get to portray that on stage because the narrative of what is going on in the scene is so important and so powerful, while at the same time, everyone is just so captivated by the charm and beauty of Vivian Ward, who is Samantha Barks in our production.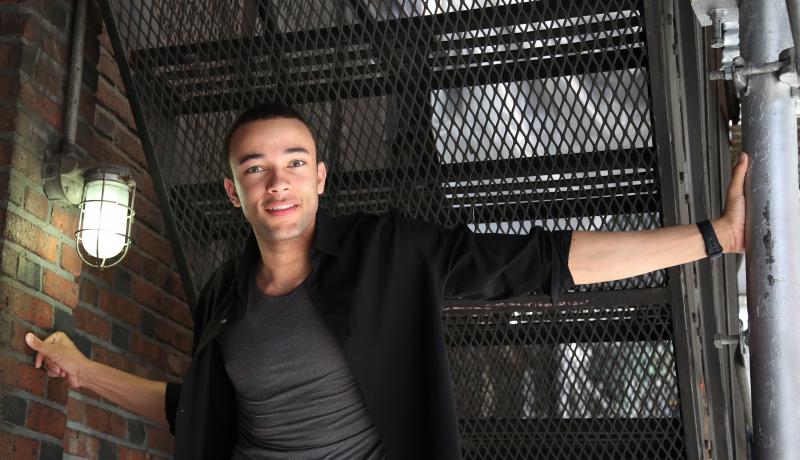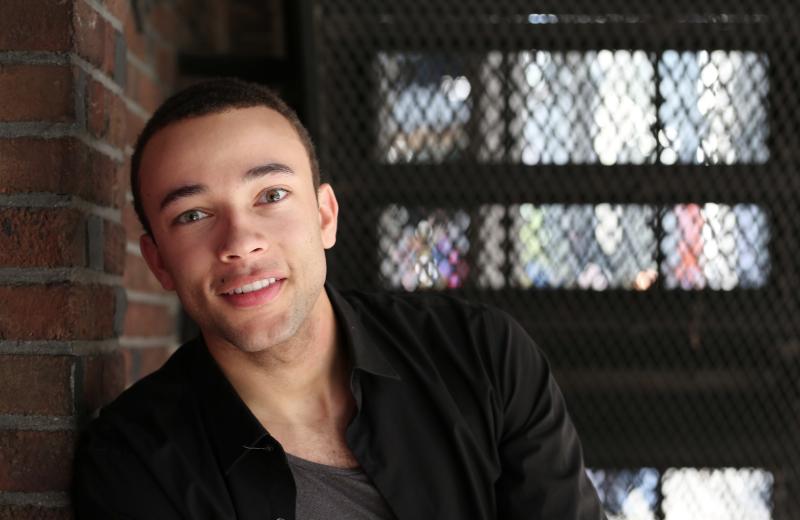 Were there many changes made since the out-of-town run in Chicago?
Yes, there were many changes, but they came in many different sizes. We worked very hard on changes every day when we were in Chicago, some big changes, some little changes, whatever was really needed, and when we left Chicago, we left with a very good show. But of course you can't do a stage production just in your own rehearsal space, you need the audience there so that you can really work with them. And because Jerry Mitchell is so good at listening to the audience, he's able to tell what adjustments need to be made, what adjustments he would love to hear, to see if the audience reacts to them. So we kept making small tweak after small tweak, and every day the show just kept getting a little better and a little better, from what was already a good product. So now we're left with this really polished, finished product that is the Broadway musical.
In many ways, the movie version of Vivian was ahead of her time, as far as being a strong woman who refused to be used by men, making this story very relevant in the era of the #MeToo Movement.
Yes, she was so ahead of her time. Vivian is such an important, powerful character for me because she is really an example of overcoming your circumstances, and understanding that the person you are is not just the person who everyone assumes you to be. People often make their assumptions based on where you are from or what you are doing, but those things do not make up who you are. Vivian is one of those people who caught the eye of Edward Lewis from the beginning because she is this fantastic, strong, smart woman who has this sparkling personality and is witty and charming. And then on top of all that, she is also beautiful, both inside and outside. And so to be able to just be yourself, despite of all the things that society puts down on top of you is really what I think makes her such a heroine in this story.
Yes, it's just like the song Edward sings when he first meets her, "Something About Her."
Exactly - he sings that there's just something about her, something captivating, drawing him in, she is just so complete - even though she has nothing. And that's something that Edward Lewis is missing as well because on the books he appears to have everything. He has money, he has wealth beyond reason, he has power, he has everything you could possibly need, yet something is missing. And the thing he is missing is what he finds in Vivian Ward. So she really does save him right back because throughout the course of their time together they each grow as people and they complete each other.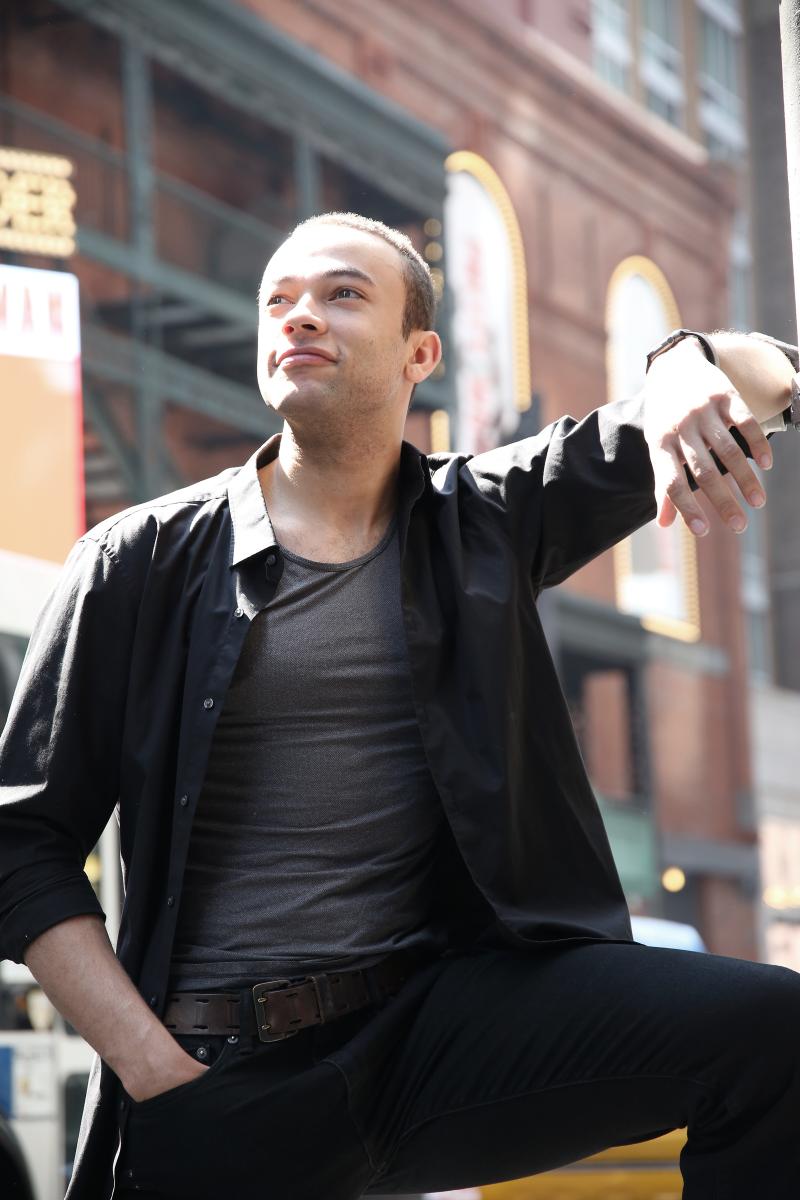 Many audience members arrive with a pre-existing adoration for this story and its characters. Does that add a certain amount of pressure on you and your cast mates to meet their expectations?
Absolutely it does, it's big shoes to fill. This movie is so iconic and I honestly think that the majority of the weight of that burden falls on Samantha Barks. She has such a high bar to hold herself up to, she has to hold herself up to the Pretty Woman, to Julia Roberts. And I think that's the biggest risk to doing a show like this, that people might say "oh, but she wasn't Julia so..." But we have not run into that at all because Samantha is brilliant - she is gorgeous, she's charming, she is everything, and she is one of the most consistent vocalists I have ever seen. The woman is flawless! And I tell everybody I know who is going to be coming to the show, I say to them, 'you gotta be careful because you're going to fall in love with Samantha Barks by the end of it!"
You really do. And it's so hard to believe that this is her Broadway debut.
Well she's been all over the world, she's an international superstar, so it's so great that we finally get to bring her to Broadway. And that I get to make my debut with her. It's fantastic.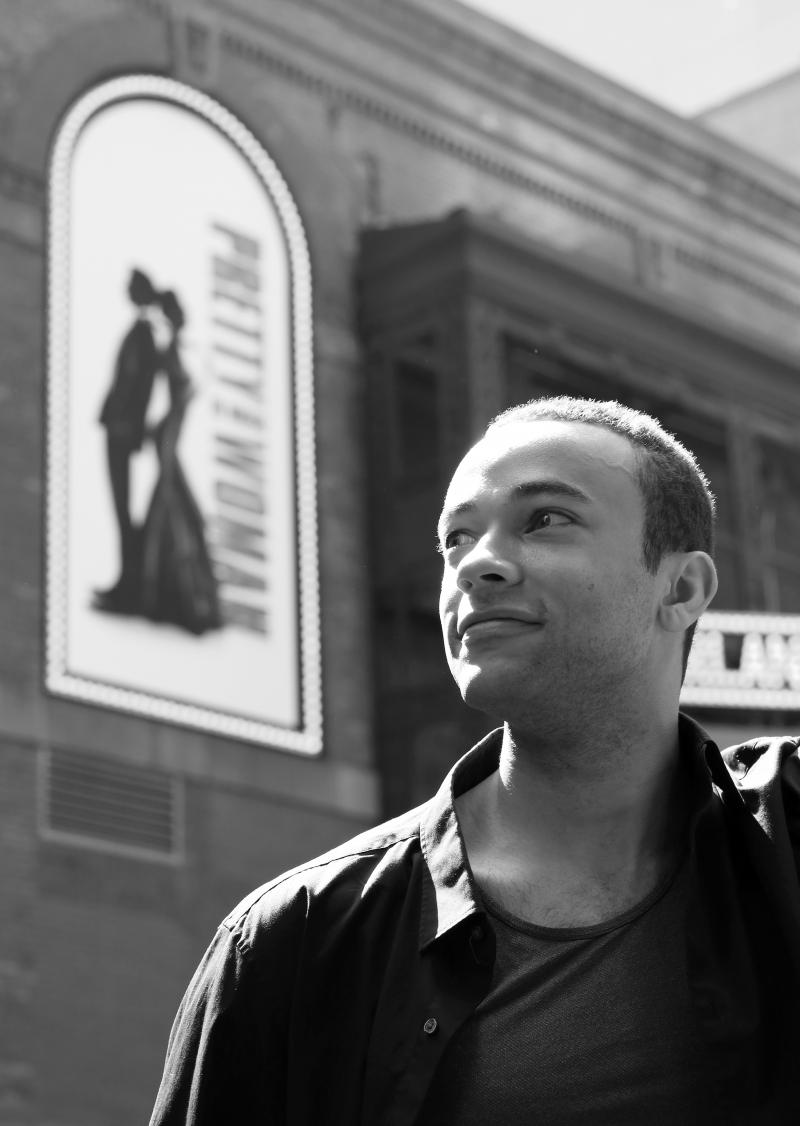 I understand Julia Roberts did come to a recent performance.
Yes, she did come. We had a tribute performance for Garry Marshall and we did this thing where we all came out wearing purple, which was his favorite color. And we gave a seat in his honor at the Nederlander Theatere and Julia Roberts, as well as many other people who were part of that extended Garry Marshall family came down to see us before the show. And Julia loved it, she was beaming the entire time. She even volunteered to spend some time backstage with the cast and the creatives. She took some pictures and really talked with us and shared her own experience and told us how much she loved not only the musical but Garry and everything that this story represents to her. It was really special having her.
On the flip side of audiences who are very familiar with the show, you are also introducing this story to a younger generation who are seeing it for the first time. What does that mean to you?
Oh my goodness. I think that is one of my favorite things about this presentation of Pretty Woman. We've had some time since the original movie was put up, and especially since the musical was created with J.F. Lawton, Garry Marshall and with all these fantastic people that were part of the original story, we are able to take the original story and the original characters, and present them in a slightly new way that translates to the newer generation. Yet it still has the exact same spirit of the movie that everyone loves. So actually this is a fantastic way for people to bring those from the newer generation that did not grow up with this movie and watch them experience it the exact same way that they did when they saw the film all those years ago. And that is just so much fun to see.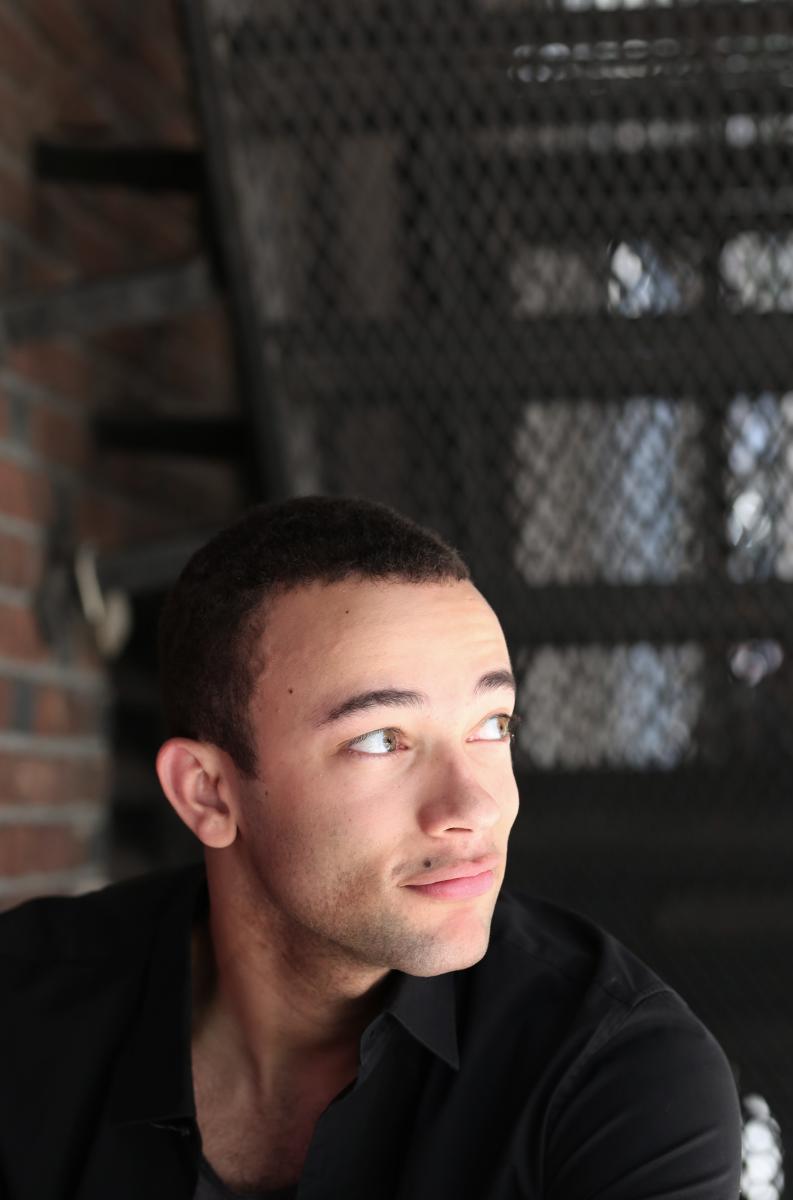 What have you learned from working with this veteran cast and creative team?
I've learned so much from these guys. There's such a wealth of experience in this company, in the creatives and cast. I think the biggest thing you can learn, and something that I always grew up hearing, is that your integrity is key, it's the most important thing. In this industry, we are so close together and we share so much of our souls with each other that you really do want to bring your best self every day to rehearsal, every day to performance, every day on stage. I would say actors, all we're really doing is we're being people with each other, we're being humans with each other, which is why we have so much love and so much fun on stage. We're just on stage playing together and telling a story that we all love together, and that is really what translates and I think what makes the show as fantastic as it is.
What was it like to make your Broadway debut in Pretty Woman?
Oh man, that was really special, it was really quite fantastic. It's something that I've been working towards for such a long time. It's one of those things that telling theater is what I do, it's my passion. I do that on every stage. And if I didn't have a stage I'd lay down a piece of cardboard and do it on the street. But man, I gotta tell you that was probably one of the most exciting first steps on stage I ever took and one of the most exciting bows at the end of show that I've ever had in my life. The energy was just electric, so much support both from the audience and from my fellow cast mates. There was just so much love on stage and you could really feel that, and I felt like the audience could feel it coming out of me too, because I was just beaming, over the moon. A great landmark moment for me!
BWW congratulates Robby Clater on his Broadway debut in Pretty Woman! His other theater credits include Connected, Smokey Joe's Cafe, Dreamgirls, and Grease. Readings and workshops include The Nick of Time, First Kids and The Stephen Schwartz Project.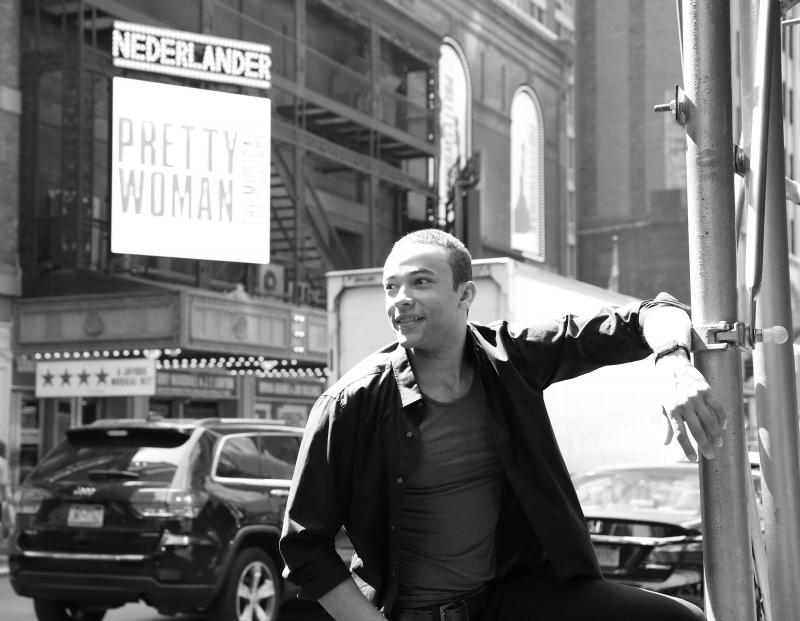 Photo Credit: Walter McBride / WM Photos