Broadway Buying Guide: January 17, 2023
Top-selling shows this week include Parade, Funny Girl, and more!
Looking for the best deals on Broadway shows? Welcome to our new weekly guide to the most popular shows listed on BroadwayWorld.
---
This Week's Top Broadway Shows
1) Parade Buy Tickets - Leo and Lucille Frank are a newlywed Jewish couple struggling to make a life in the old red hills of Georgia. When Leo is accused of an unspeakable crime, it propels them into an unimaginable test of faith, humanity, justice and devotion. Riveting and gloriously hopeful, Parade reminds us that to love, we must truly see one another. Direct from its acclaimed run at New York City Center, Jason Robert Brown and Alfred Uhry's Tony-winning musical is under the visionary direction of Michael Arden.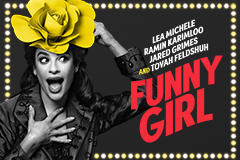 2) Funny Girl Buy Tickets Tickets from $69 - With music by Jule Styne, lyrics by Bob Merrill and book by Isobel Lennart, Funny Girl has become one of the most beloved Broadway classics, famous for skyrocketing Barbra Streisand to stardom. This bittersweet comedy is the story of the indomitable Fanny Brice, a girl from the Lower East Side who dreamed of a life on the stage. Everyone told her she'd never be a star, but then something funny happened-she became one of the most beloved performers in history, shining brighter than the brightest lights of Broadway. Michael Mayer's bold new production marks the first time Funny Girl has returned to Broadway since its debut 58 years ago.
3) Sweeney Todd Buy Tickets - Attend the tale! Stephen Sondheim and Hugh Wheeler's landmark musical tells the tale of a resourceful pie shop owner and a vengeful barber out for blood. After he's sent away by a corrupt judge, Sweeney returns to London years later seeking his long-lost family, and forms an unlikely partnership with Mrs. Lovett, who serves up pies underneath his former shop. Together, they wreak havoc on Fleet Street and serve up the hottest - and most unsettling - pies in London. Director Thomas Kail helms the return of this musical thriller starring Josh Groban and Annaleigh Ashford.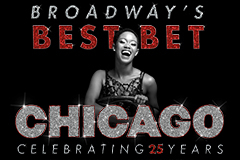 4) Chicago Buy Tickets Tickets from: $62 - Set amidst the razzle-dazzle decadence of the 1920s, Chicago is the story of Roxie Hart, a housewife and nightclub dancer who murders her on-the-side lover after he threatens to walk out on her. Desperate to avoid conviction, she dupes the public, the media and her rival cellmate, Velma Kelly, by hiring Chicago's slickest criminal lawyer to transform her malicious crime into a barrage of sensational headlines, the likes of which might just as easily be ripped from today's tabloids. A true New York City institution, Chicago is the longest running American musical in Broadway history.
5) A Doll's House Buy Tickets Tickets from: $57.50 - A Doll's House thrust drama firmly into the modern age when it premiered in 1879. Now, nearly a century-and-a-half later, Tony Award nominee Jamie Lloyd and acclaimed playwright Amy Herzog will make freshly relevant a story that shocked audiences and brought forth a new era of theater. One of the most acclaimed actors of her generation, Jessica Chastain will inhabit one of the theater's most iconic roles, re-energizing the play for a whole new generation.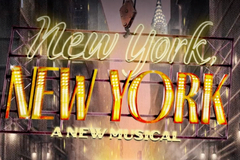 6) New York, New York Buy Tickets Tickets from $59 - A brand-new musical bringing Broadway legends back together, New York, New York is a glittering love letter to the greatest city in the world. It is 1946, the war is over, and a resurgent New York is beginning to rebuild. As steel beams swing overhead, a collection of artists has dreams as big and diverse as the city itself. But do these singers, dancers, musicians and makers have what it takes to survive this place, let alone to succeed? If they can make it here, they can make it anywhere. New York, New York is a spectacular show for a singular city.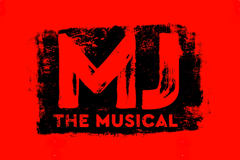 7) MJ the Musical Buy Tickets Tickets from: $105 - He is one of the greatest entertainers of all time. Now, Michael Jackson's unique and unparalleled artistry has finally arrived on Broadway in a brand-new musical. Centered around the making of his 1992 Dangerous World Tour, and created by Tony Award-winning director/choreographer Christopher Wheeldon and two-time Pulitzer Prize winner Lynn Nottage, MJ goes beyond the singular moves and Signature Sound of the star, offering a rare look at the creative mind and collaborative spirit that catapulted Jackson into legendary status. Turn it up, Broadway - MJ is here!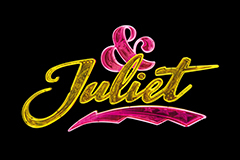 8) & Juliet Buy Tickets Tickets from: $87 - What if Juliet didin't die? That should almost be the start of the play! & Juliet is a multi-generational story of self-discovery, empowerment and love, imagining what would happen next if Juliet hadn't ended it all over Romeo, and got a second chance at life and love - on her terms. Juliet's new story bursts to life through a playlist of pop anthems as iconic as her name, all written by Max Martin and his collaborators. The musical features a book by David West Read, direction by Luke Sheppard and choreography by Jennifer Weber.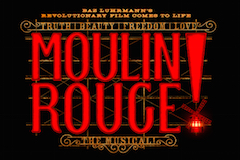 9) Moulin Rouge! Buy Tickets Starting at $79 - Enter a world of splendor and romance, of eye-popping excess, of glitz, grandeur, and glory! A world where Bohemians and aristocrats rub elbows and revel in electrifying enchantment. Pop the champagne and prepare for the spectacular spectacular. Baz Luhrmann's revolutionary film comes to life onstage, remixed by director Alex Timbers and choreographer Sonya Tayeh in a new musical mash-up extravaganza. A celebration of Truth, Beauty, Freedom, and - above all - Love, Moulin Rouge! is more than a musical - it is a state of mind.
This Week's Top Off-Broadway Shows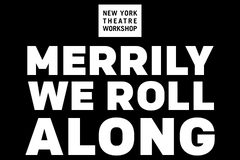 1) Merrily We Roll Along Buy Tickets - Starring Daniel Radcliffe, Jonathan Groff, and Lindsay Mendez! Spanning three decades in the entertainment business, Merrily We Roll Along charts the turbulent relationship between composer Franklin Shepard and his two lifelong friends - writer Mary and lyricist & playwright Charley. An inventive, cult-classic ahead of its time, Merrily We Roll Along features some of Stephen Sondheim's most celebrated and personal songs. Maria Friedman first directed the musical at London's Menier Chocolate Factory which subsequently transferred to the Harold Pinter Theatre to critical acclaim-the most five-star reviews in West End history-winning the Olivier Award for Best Musical.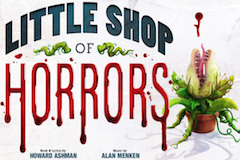 2) Little Shop of Horrors Buy Tickets Tickets from: $61.50 - Seymour is a down-on-his-luck florist with a crush on his co-worker Audrey. When he discovers a mysterious - and voracious - plant, suddenly Seymour and Audrey are thrust into an epic battle that will determine the fate of the entire human race. The musical has made its highly-anticipated return home to Off-Broadway, in an intimate new production directed by Michael Mayer that offers an unprecedented opportunity to get close - maybe too close - to an incredible plant with an insatiable appetite.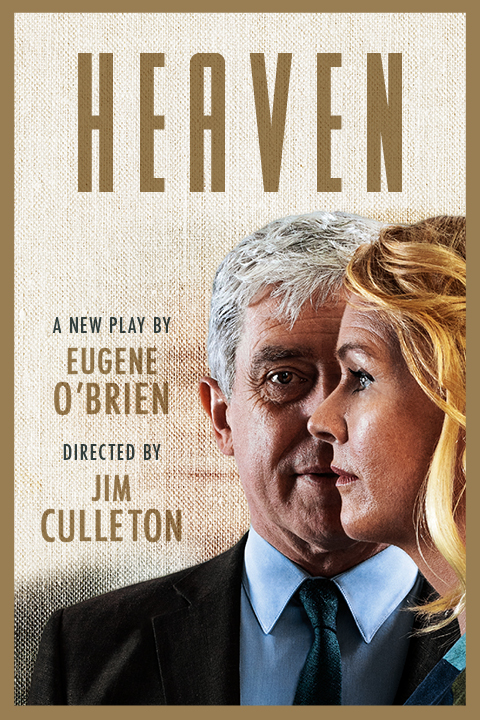 3) Heaven Buy Tickets - Olivier Award-winning company Fishamble returns to 59E59 Theaters as part of 1st Irish, following its previous, highly-acclaimed productions of Maz and Bricks, On Blueberry Hill, and others. Set in County Offaly, Ireland during the weekend of a local wedding, guests Mairead and Mal are struggling to keep their marriage together. Perhaps attending a wedding will help, or it might raise questions that are difficult to answer. HEAVEN examines family bonds, life decisions, and the search for happiness in contemporary Ireland. Fishamble is funded by the Arts Council, Dublin City Council, and Culture Ireland.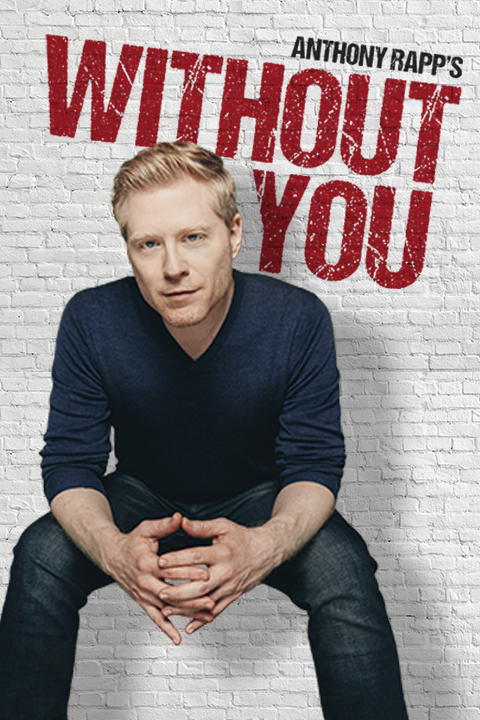 4) Anthony Rapp's Without You Buy Tickets Tickets from: $124 - A new musical based on the New York Times bestselling memoir of love, loss and the musical *RENT*. In 1994, Anthony Rapp was 22, out of money and working at a Starbucks, about to audition for a new musical by a young writer named Jonathan Larson. The musical? The global phenomenon Rent. This is where *Without You* begins... Based on the New York Times bestseller of the same name and backed by a 5-piece rock band, Anthony shares his unimaginable real-life story during the early years of *Rent* in this intimate evening of unsurpassed joy and unspeakable loss. Featuring beloved songs from Rent alongside Anthony's original music, *Without You* asks us the universal question of how to crack our hearts open and allow us to heal.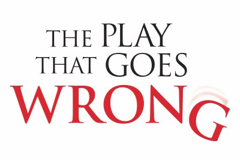 5) The Play That Goes Wrong Buy Tickets Tickets from: $74 - This Olivier Award-winning comedy is a hilarious hybrid of Monty Python and Sherlock Holmes. Welcome to opening night of The Murder at Haversham Manor where things are quickly going from bad to utterly disastrous. With an unconscious leading lady, a corpse that can't play dead, and actors who trip over everything (including their lines), it's "A RIOTOUS EXPLOSION OF COMEDY!" (The Daily Beast) and "TONS OF FUN FOR ALL AGES!" (HuffPost). Ben Brantley of The New York Times calls THE PLAY THAT GOES WRONG "A GUT-BUSTING HIT," and Cindy Adams of the New York Post has just one word for you: "GO!" Get tickets now - it would be WRONG to wait!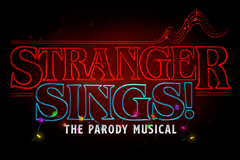 6) Stranger Sings Buy Tickets - Take a trip back to Hawkins, Indiana: 1983... when times were simpler, hair was bigger, and unsupervised children were getting snatched by inter-dimensional creatures. STRANGER SINGS! THE PARODY MUSICAL is a wild and irreverent send-up of the hit Netflix series - and all it's campy 1980's glory. Join Mike, Eleven, Lucas, Dustin, and the whole Hawkins gang for a night of adventure, thrills, indulgent pop culture references, pubescent angst, heavy synth, poor parenting, convoluted love triangles, cheap effects, singing monsters, and maybe, just maybe... justice for everyone's favorite frumpy ginger, Barb Holland.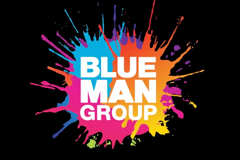 7) Blue Man Group Buy Tickets Tickets from: $52.50 - Blue Man Group combines music, technology and comedy to create a form of entertainment that defies categorization and appeals to people of all ages. Blue Man Group's shows have been described by critics as "innovative," "energetic" and "wildly entertaining." But the only way to truly understand Blue Man Group's global popularity is to see the show for yourself. Designed in Greek Revival style and fronted by marble columns, the Astor Place Theatre is the original home to Blue Man Group. The theatre is located on the historic Colonnade Row and was originally constructed in 1831 as a series of nine connected buildings, of which only four remain. Located in New York City's "NoHo" neighborhood, teamwork between Astor Place Theatre and Blue Man Group have led to one of the longest running and most primaltronicallyroliphonic off-Broadway productions in New York City.
8) Titanique Buy Tickets Tickets from: $74 - When the music of Céline Dion makes sweet Canadian love with the eleven-time Oscar-winning film Titanic, you get Titanique, a musical celebration that turns one of the greatest love stories of all time into a hysterical and joyful slay-fest. Featuring powerhouse voices and show-stopping numbers (plus, contemporary pop culture and punchy odes to the 90s film), Titanique is a one-of-a-kind musical voyage bursting with nostalgia & heart. It's a pure love letter comedy, fun and all things joyful!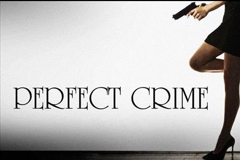 9) Perfect Crime Buy Tickets Tickets from: $48.50 - Warren Manzi's Perfect Crime is a sexy, funny and fast-paced thriller that makes for a great night of whodunit. The longest-running play in NYC history, it tells the story of psychiatrist and potential cold-blooded killer Margaret Brent, her rich husband, a deranged patient, and the handsome detective who's falling in love with her. Perfect Crime features Catherine Russell, the "Cal Ripken of Broadway," Richard Shoberg (Tom Cudahy on All My Children), Jack Koenig (The Lion King, Tabletop, Law & Order), George McDaniel (The West Wing, ER, Saved by the Bell.) Perfect Crime is the perfect show for fans of Law & Order, CSI and Hitchcock films. Perfect Crime's long and storied history has led New York Magazine to call it "a true New York mystery" and the New York Times to call it "an urban legend." It was optioned for Broadway in 1980 while author Warren Manzi was playing Mozart in the Broadway production of Amadeus. At the time, Manzi was the youngest American to have a play optioned for Broadway. After he refused prospective producer Morton Gottlieb's requests to change the title to Guilty Hands and star either Mary Tyler Moore or Elaine Stritch, Manzi went to Hollywood and wrote several screenplays, including two versions of the movie Clue for John Landis. The script sat in Manzi's drawer for seven years until he became the artistic director of a theater company that produced the play. Initially opening as an Equity Showcase on April 18, 1987 for a four-week limited run at The Courtyard Playhouse, Perfect Crime has since become the longest-running play in the history of New York theater, on or off Broadway.
10) White Girl in Danger Buy Tickets Tickets from: $74 - Tune in to the epic and viciously funny new musical WHITE GIRL IN DANGER from Michael R. Jackson, the Tony Award ® and Pulitzer Prize winning creator of A Strange Loop (2022 Tony Award Winner for Best Musical). It's a fever dream mashup of classic daytime and primetime soap operas, Lifetime movies, and red-hot melodrama. The citizens of the soap opera town Allwhite face high-stakes drama and intrigue all the days of their lives. But Keesha Gibbs and the other Blackgrounds have been relegated to backburner stories of slavery and police violence for all of theirs. Keesha is determined to step out of the Blackground and into the center of Allwhite's juiciest stories. Can Keesha handle the Allwhite attention-especially from the Allwhite Killer on the loose? What role do the other Blackgrounds play in Keesha's Allwhite schemes? And just whose story is this anyway? Find out at WHITE GIRL IN DANGER.