BWW Spoiler Alert: The Pop Culture and Theatre Fan's Holiday Gift Guide
Happy Cyber Monday, pop culture and theatre fans. I know that navigating all of the obscene amounts of emails and ads and discounts can be a bit daunting when you are trying to find the ideal holiday gift for a loved one, or even for yourself. So, I have put together a list of some of my favorite potential gifts that are perfect for the entertainment lover in your life.
---
I have written and podcasted about the fact that Alfred Hitchcock's REAR WINDOW is one of my top-five favorite movies of all time, so this brand new Hitchcock collection is a must-have for someone like me.
Not only does it include 15 of the Master of Suspense's iconic films (REAR WINDOW, PSYCHO, THE BIRDS, VERTIGO, and more), but also 10 episodes of his anthology TV shows (Alfred Hitchcock PRESENTS and THE Alfred Hitchcock HOUR), AND, the coup de grace, 15 hours of bonus features and a 58-page booklet.
This is the perfect gift for someone who loves classic film-making, and appreciates the art that goes into direction. Although the Kevin Bacon-led stage production of REAR WINDOW never made it to Broadway after its out-of-town tryout, there is something specifically theatrical about how Hitchcock is able to play viewers' emotions like an instrument, continually teasing them with anticipation, only to still find ways to surprise and shock them.
Going through some of the films in the collection that I either haven't seen in years, or in some cases, have never seen, just reminds you how staggeringly special Hitchcock was not only in his own time, but even compared to today's auteurs. There is something immediately identifiable (other than his signature silhouette) about a Hitchcock film, but it never overshadows the story being told.
Do not miss out on this practically perfect collection.
---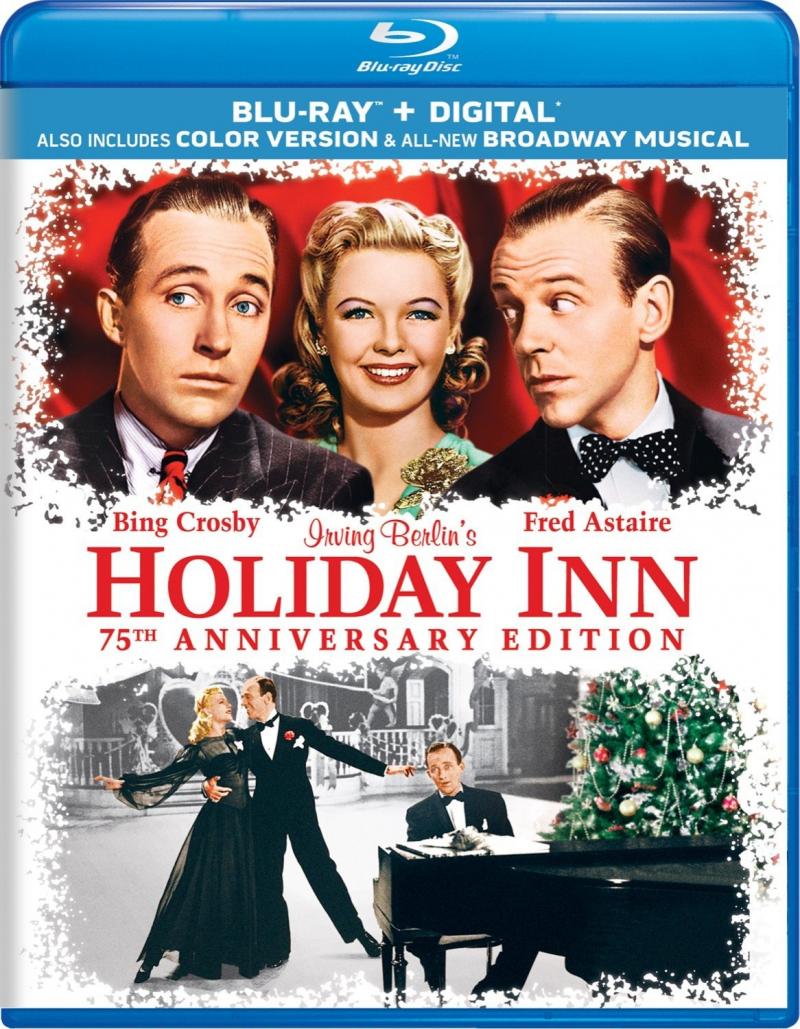 What better way to celebrate the holidays with a special double-feature of the musical that literally celebrates all of the holidays.
This Blu-Ray package features the original big screen version of Irving Berlin's HOLIDAY INN, which starred legends Bing Crosby and Fred Astaire, as well as the full recording of the Roundabout Theatre Company's Broadway premiere production which closed at Studio 54 earlier this year.
The Broadway production, which recently aired on PBS, stars Bryce Pinkham, Corbin Bleu, Lora Lee Gayer, Megan Sikora, and more, and features the Tony-nominated choreography of Denis Jones.
Seriously, some of the choreography Jones puts together in this show is absolutely mind-blowing. The number in which they jump "rope" has to be seen to be believed. It really is an incredible, feel-good show perfect for this time of year (even if I do always get HOLIDAY INN confused with WHITE CHRISTMAS).
There are also a handful of great features, including a retrospective of Bing Crosby and Fred Astaire, a behind-the-scenes look at the song and dance numbers in the film, and much more.
Pinkham and Bleu bring much different personas and sensibilities to the roles, but nevertheless, both pairs are magic. Either version of this iconic tuner would be an unbeatable way to end a holiday evening with the family.
---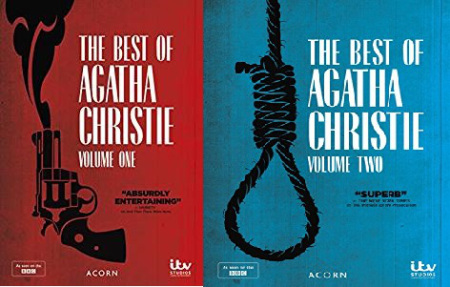 With Kenneth Branagh's big-screen adaptation of MURDER ON THE ORIENT EXPRESS currently in theaters nationwide, this is a perfect chance to get reacquainted with the Queen of Crime, Agatha Christie.
So, I am going to recommend a couple of things to you. First, the two volume "Best of Agatha Christie" set. The discs feature some wonderful performances from stars of stage and screen in excellent adaptations of some of the greatest mysteries ever written.
The stars featured in the collection include Sam Neill, Emily Blunt, Kim Cattrall, Toby Jones, Aidan Turner, Zoë Wanamaker, and the legendary David Suchet as Hercule Poirot.
In the collection you have the acclaimed 2015 TV adaptation of AND THEN THERE WERE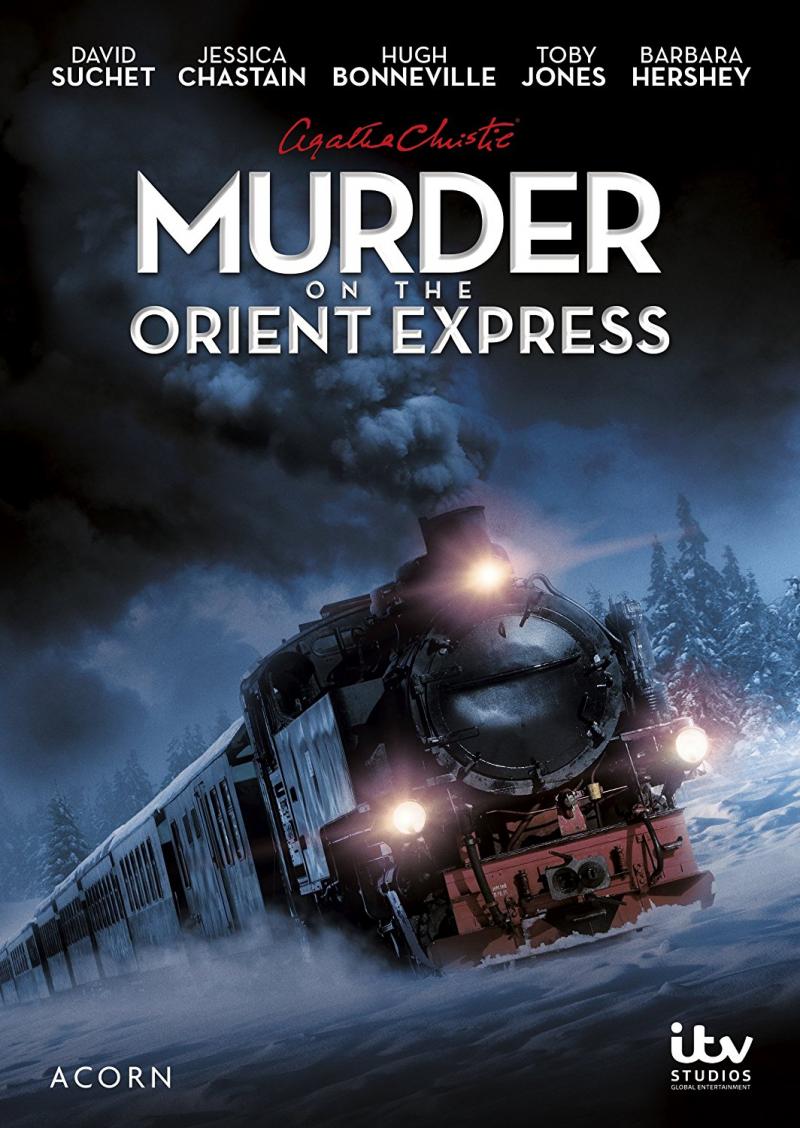 NONE, DEATH ON THE NILE, WITNESS FOR THE PROSECUTION, and more. They also feature a handful of bonus features and interviews that will make your nerdy, British mystery loving heart go crazy.
And finally, since the DVD of Branagh's star-studded MURDER ON THE ORIENT EXPRESS isn't on sale yet, why not get the 2010 star-studded MASTERPIECE MYSTERY! version of MURDER ON THE ORIENT EXPRESS in the meantime.
In this adaptation, which comes from Acorn TV, Suchet returns as Poirot, as he searches for a killer on a snowbound train.
He is joined in the film by Jones, two-time Oscar-nominee Jessica Chastain, DOWNTON ABBEY's Hugh Bonneville, THE CROWN's Eileen Atkins, THE WALKING DEAD's David Morrissey, and Emmy-winner Barbara Hershey.
If you need something to snuggle up under a warm blanket and watch in front of a fire, this incredible collection of adaptations is the just the thing! There is little more comforting than a well-told mystery.
---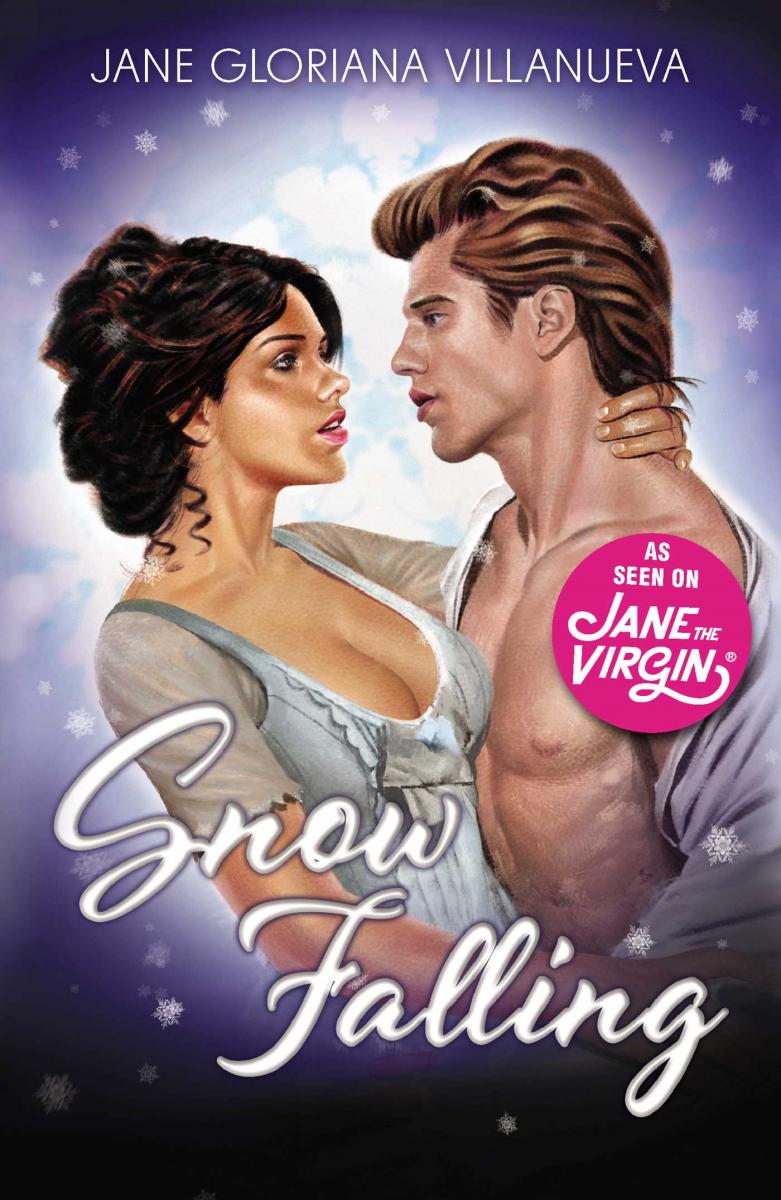 I have made no bones about the fact that JANE THE VIRGIN is my favorite show on television. It is silly, it is soapy, it is fun, it is melodramatic, but it also features incredible performances that often offer incredibly nuanced insight on topics that often get glossed over on TV.
So, when it was announced that they were actually releasing the romance novel that Jane Gloriana Villanueva wrote after (SPOILER ALERT) her husband Michael died, I knew I would have to get it immediately.
To make the book release integrate seamlessly into the on-screen narrative, CBS subsidiaries Simon & Schuster and The CW pulled out all the stops, including renaming an S&S imprint Lorden + Gregor, to match the publisher's name on the show.
The book includes blurbs from a number of characters from the show, including perhaps the greatest character on television, Jane's father, international star Rogelio De La Vega. Caridad Pineiro, who actually wrote the book, even gets a funny little blurb as well.
If you are keeping current on JANE, you know how Jane incorporated her own love story with Michael into her turn-of-the-century romance set in Miami. The show has featured dramatized scenes from the book over the past season or so, and reading "Snow Falling," is made even more enjoyable by the flashes of those scenes and knowledge of the rich telenovela story of JANE THE VIRGIN.
---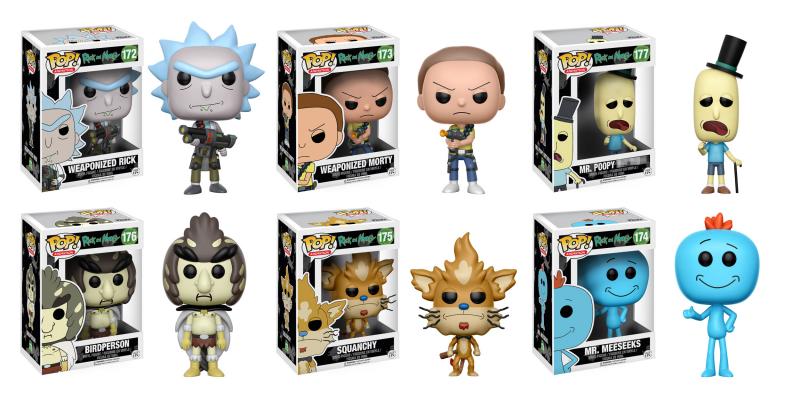 Ok, I have a confession to make. I have a bit of an obsession with Funko Pop! vinyl figures. I have more of them in my office than is probably safe to admit for any grown man, but there is just something endearingly cool about these dorky figures.
So, while this recommendation might not be for you, it might be great for someone that might like things a little on the nerdy side. If that's the case, I would recommend getting the RICK AND MORTY figures. If you aren't familiar with the Cartoon Network's not-exactly-PG show, it was originally conceived as a spoof of BACK TO THE FUTURE, and later developed into its own series.
If you like your cartoon comedy not appropriate for Saturday mornings, this could be the show for you. And, I've always thought that the coolest Funko Pops! were the ones based off of cartoon characters, because it is especially interesting to see an animated character molded to fit the iconic Funko style.
Now, if foul-mouthed cartoons aren't your style, here are a few Broadway-related custom Pops! that people are selling on Etsy: HAMILTON, HAMLET, NEWSIES
---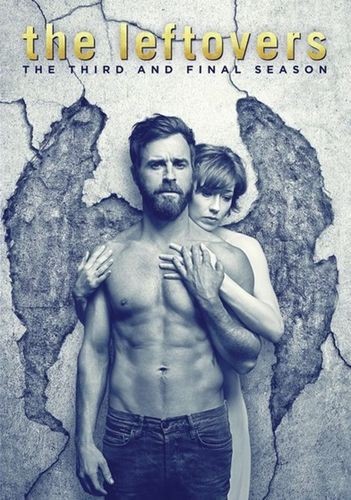 In my opinion, it is criminal that HBO's drama THE LEFTOVERS never got the awards or public acclaim that it deserved.
Quite possibly the best drama of its era, THE LEFTOVERS, based on the Tom Perrotta novel of the same name, was a genius study of human emotions with jaw-dropping performances by a ridiculously talented cast.
The series opens as 140 million people instantly vanish off the face of the earth, leaving behind loved ones scarred (physically and emotionally) by their disappearance.
The first season, which is still painfully brilliant, is admittedly pretty heavy (some critics called it "grief porn"), as it was Perrotta's allegory for dealing with the pain of losing people in the 9/11 Attacks.
However, as the series progresses into Seasons 2 and 3, the grief subsides just enough to see that Justin Theroux and Carrie Coon are giving otherworldly performances, as are Ann Dowd, Amy Brenneman, Christopher Eccleston, Regina King, Kevin Carroll, Scott Glenn and more.
I would recommend buying a complete series DVD box set for your TV loving loved-one, but one does not yet seem to be available, so you might as well just get him or her the individual season DVDs. Trust me, it's worth it.
---
Full disclosure here, Alexandra Silber has held a soft spot in my heart since I saw her Broadway debut in the Manhattan Theatre Club's production of Terrence McNally's MASTER CLASS.
Since then she has gone on to star in productions on and off Broadway, and around the country, and most recently, she has published her first novel, "After Anatevka."
Silber has starred in two productions of the classic Stein, Bock, and Harnick musical FIDDLER ON THE ROOF; first as Hodel in London's West End, and in 2015-2016 on Broadway as Tzeitel.
Following her run as Hodel, Silber found that she couldn't quite let go of the character and began writing what ultimately became the novel.
The book is a stunning extension of the characters of FIDDLER ON THE ROOF, but is its own piece of art that elicits some very different emotions than the musical. The book is heartbreaking, funny, and thought-provoking.
However, rather than reading to me explain what it is, why don't you listen to me talk to Silber about how the book came to be, and what is at the heart of her narrative.
---
Speaking of books by some of my favorite people, "Pop-Up Shakespeare" is a must-have work of art for everyone that counts him/herself as a fan of the Bard.
From acclaimed pop-up book illustrator Jennie Maizels, comes this incredible book that introduces readers to all of William Shakespeare's plays, sonnets, and poems in a way that is unlike anything you've ever seen before.
Much to her credit, Maizels enlisted the singular talents of Reed Martin and Austin Tichenor from The Reduced Shakespeare Company to provide the witty and insightful text.
The book features five interactive spreads full of pop-ups, foldouts, fact, and commentary. It is equally ideal for someone well-versed in the Shakespearean cannon and for someone just becoming familiar with Stratford's favorite son.
Again though, if my praise Isn't Enough, Check Out My Interview With Tichenor, In Which We Discuss All Things Reduced Shakespeare And "pop-up Shakespeare."
---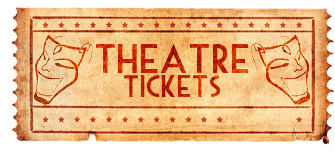 Finally, I think the greatest gift that someone could give another person is the gift of theatre. Whether that is tickets to a Broadway show, a national tour, your city's large regional theatre, or the community theatre in your hometown, there is nothing quite as magical as a night at the theatre.
So, whether it is a gift-card to a ticketing website, like Telecharge, TicketMaster, SeatGeek, etc, or tickets to a specific show, if you love the theatre, share it with someone you love.
---
What pop culture or theatre-related gift are you hoping you get this holiday season? Let me know on Twitter @BWWMatt. You can listen to me on BroadwayRadio or on BroadwayWorld's pop culture podcast Some Like it Pop.