BWW Review: The Mint Revives Lillian Hellman's Intriguing Labor Drama DAYS TO COME
Perhaps if Clifford Odets' landmark pro-union drama, WAITING FOR LEFTY, hadn't opened the year before, Lillian Hellman's 1936 labor drama, DAYS TO COME, the sophomore Broadway effort of the playwright who made a huge name for herself two years earlier with THE CHILDREN'S HOUR, might have been better received.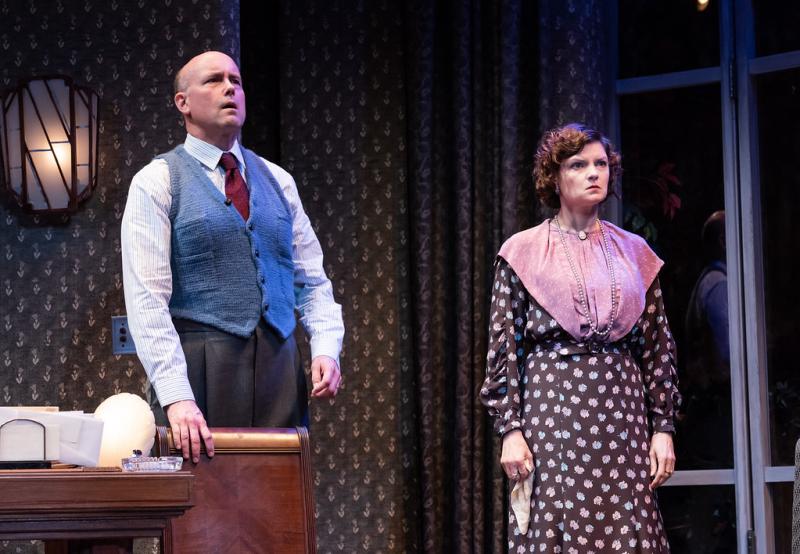 But her story involving a family-owned brush factory in suburban Cleveland was so unfocused that Hellman herself admitted in her preface to the play's published script, "I wanted to say too much."
Less than three years later she'd be back on top with THE LITTLE FOXES and DAYS TO COME would be all but forgotten, making it a prime choice for Off-Broadway's Mint Theater Company, an invaluable non-profit that knows the value of producing lesser-known works by the great masters.
Director J.R. Sullivan's very fine production is played out on a splendid set designed by Harry Feiner, primarily depicting the living room of the Rodmans of fictional Callom, Ohio. Larry Bull is appropriately milquetoast as Andrew Rodman, the grandson of the brush company's founder whose ineffectual business sense and lack of leadership has led to his factory workers enlisting the help of labor organizer Leo Whalen (Roderick Hill) to unionize and strike for decent wages.
This is all a bit too much for Rodman, and without really knowing what it would entail, he follows the advice of his lawyer (Ted Deasy) and hires strike-breaker Sam Wilkie (elegant and ruthless Dan Daily) to make things right. Sam imports busloads of scabs to get the factory running again and hires two thugs (Geoffrey Allen Murphy and Evan Zes, comical in a KISS ME, KATE fashion) to stay at the Rodman home to protect against retaliation.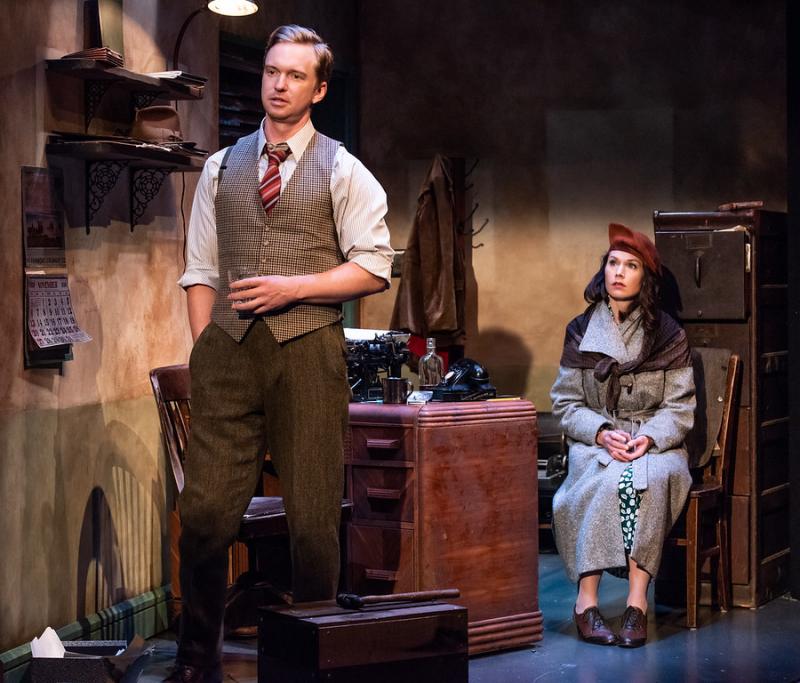 Most of the women are peripheral to the story, including Andrew's tart-tongued and somewhat neurotic sister Cora (excellent Mary Bacon), her tough, union-sympathizing cook (terrific Kim Martin-Cotton) and skittish maid (nicely comic Betsy Hogg), but there is much focus, though not a sufficient amount of depth, devoted to Andrew's wife, Julie (Janie Brookshire) whose infidelities are treated rather inconsequentially, except when used as a plot devise involving a scheme to have Leo falsely accused of murder.
Alternating between family drama and Depression-era labor issues, DAYS TO COME, serves neither satisfactorily, but it's still a worthy venture for the Mint, and an intriguing curiosity for audiences.
Related Articles
After 20-odd years singing, dancing and acting in dinner theatres, summer stocks and the ever-popular audience participation murder mysteries (try improvising with audiences after they?ve (read more about this author...)