BWW Review: Robert Fairchild Brings Captivating Dramatic Beauty To MARY SHELLEY'S FRANKENSTEIN
Boris Karloff... Peter Boyle... Shuler Hensley... and Robert Fairchild. One of these things is not like the others.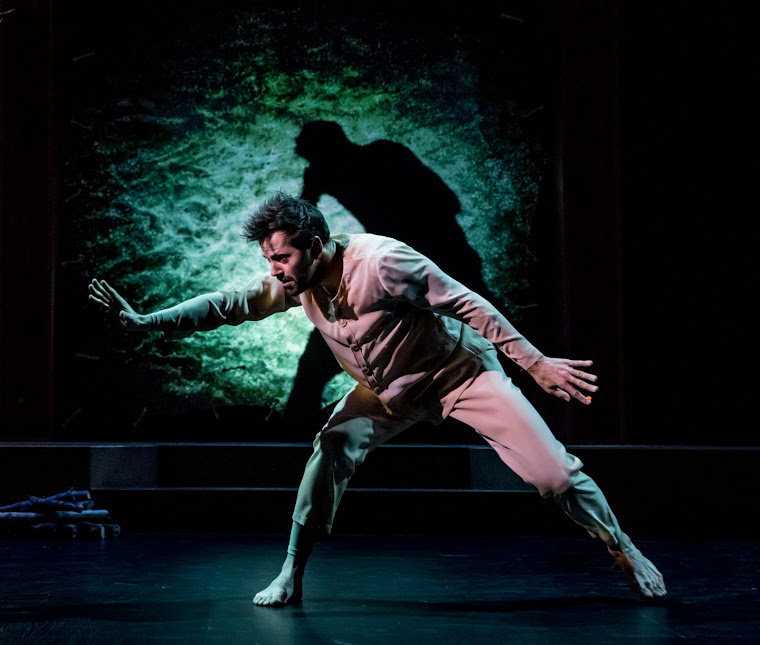 And yet Fairchild, the celebrated ballet star who proved himself to also be a skilled actor and singer when making his Broadway debut in 2015's AN AMERICAN IN PARIS, now takes his place among the noted character actors who have essayed the role of Frankenstein's monster; among them Karloff in the iconic 1931 film, "Frankenstein," Boyle in Mel Brook's movie spoof "Young Frankenstein" and Hensley in Brooks' stage musical adaptation.
But what makes Fairchild's assignment different is that his Off-Broadway vehicle is one that draws parallels between the classic horror tale and the personal life of the woman who created it, hence the title Mary Shelley'S FRANKENSTEIN.
As the self-choreographed leading player in a theatre piece where dance, acting, classical vocals and instrumental performance are each meant to carry substantial weight in contributing to storytelling, Fairchild uses extended solo pieces to add emotions and dramatic details that are introduced by Eve Wolf's text, which is compiled from excerpts from Shelley's novel, as well as her diary entries and letters.
Wolf is the Executive Artistic Director of the production's producing company, Ensemble For The Romantic Century, which has set up residency this season at the Pershing Square Signature Center.
18-year-old Shelley famously began work on her gothic novel, "Frankenstein; or, The Modern Prometheus," during the cold and rainy summer of 1816, as a guest at the Lake Geneva villa of Lord Byron. With the dreary weather limiting the opportunity for outdoor activities, the host suggested his guests entertain one another by creating scary stories.
Her tale of a young scientist who generates life into a creature made up of a patchwork of parts from dead bodies is one of the English language's most enduring.
Wolf begins her text with a pregnant Shelley (Mia Vallet) waking up, startled from a dream where she was able to bring her previous baby Clara, who died two weeks after birth, back to life. She and her husband, the poet Percy Shelley (Paul Wesley) would outlive all but the last of their four children.
So when Fairchild appears at the play's opening, his dance communicates the confusion and awkwardness of a new life, be it child from a womb or creature from a laboratory, being both frightened and intrigued by his discoveries in the strange world surrounding him.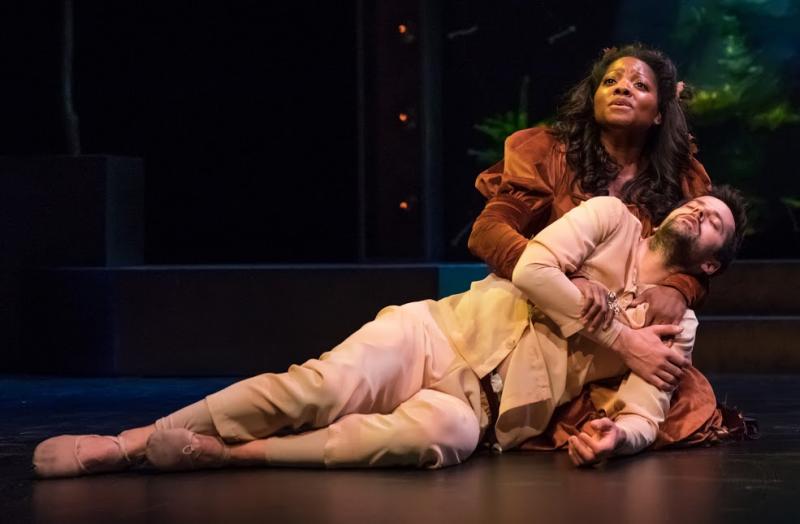 Who is it adorably hopping around, chasing after the butterflies eluding him? Looking with wonder at the moon above? Is it a cute irrepressible baby or hulking, hideous-looking creature? Fairchild's superb acting through dance blurs the lines.
It's the audience's knowledge of the creature's size and strength that turns an innocent temper tantrum into a dangerous act of violence. But as a child matures, or a creature gains self-awareness of what he is, Fairchild's movements provide captivating dramatic beauty, communicating deeper emotions and self-reflection.
Musicians Kemp Jernigan (oboe), Steven Lin (piano) and Parker Ramsay (organ/harpsichord) are prominently featured as they robustly play a score comprised of classical works, mostly by Liszt, Bach and Schubert. Mezzo-soprano Krysty Swann coveys comforting warmth as a mother figure who soothes the confused child/creature with enchanting vocals.
But though the musical elements are top shelf, Mary Shelley'S FRANKENSTEIN suffers on the dramatic end. There is little thread connecting the scenes and director Donald T. Sanders' staging is perfunctory at best. Accomplished New York theatre veteran Rocco Sisto does his usual professional job as both a blind man who seeks assistance from the creature and writer William Godwin, but Vallet and Wesley display only rudimentary acting skills.
Shiv Ajay, Peyton Lusk and Avey Noble give spirited performances as three children who taunt the monster, with Ajay deserving special praise for the commitment he shows to being a limp, lifeless body handled by Fairchild.
There are fine ideas within Mary Shelley'S FRANKENSTEIN, but stronger dramaturgy and deeper execution are required to bring them to life.