BWW Interview: Tony Award-Winner Kenny Leon Calls Atlanta to Actions of Kindness Through DOT at True Colors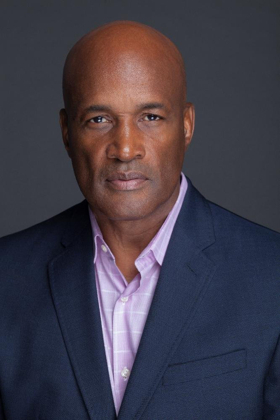 "I think when people sit there in Atlanta, when it's over they'll think, 'Wow, I'm going to go home and just call my mother!' or 'I want to call my brother,' or 'I want to hug my kids.' So I think it's going to instruct us to actions of kindness."
This week, Atlanta audiences get to see Kenny Leon's latest directorial work showcasing a group of talented actors bringing to life Colman Domingo's authentically relatable family drama DOT. DOT tells the story of a family struggling with the pain of Alzheimer's, which Domingo has painted not as just downcast expressions and sorrow, but true to life, with a balance of comedy and tragedy. Having had his eye on Domingo's piece for a while now, Leon has taken great care to find the proper tone and most importantly, let the excellent writing itself tell the story.
In the conversation below, the True Colors director shares how he is going about communicating Domingo's universal piece, what DOT means to him, and more.
---
How has DOT been going so far?
It's been really really amazing. It's a wonderful cast led by Denise Burse who grew up in Atlanta but now lives in New York. It's a really amazing cast. I think three of the cast members are from New York, and the rest are from Atlanta. It's been exciting! I've been learning a lot about the memory loss community, if you will. We had a big event last week with the medical staff at the Emory brain center. It's just let me know how widespread the issue is.
What's great about what Colman Domingo has done, he's really drawn a beautiful line between comedy and tragedy that really makes the play life-affirming. It's about having respect for those who are ill and those of us who are not ill. It's really a play about family. It's specifically dealing with Alzheimer's, but it's universally dealing with healthy families. So the play has as many funny moments as it does big dramatic emotional moments.
It's been really exciting, and it's been good to be home, sandwiched in between two Broadway shows, you know with CHILDREN OF A LESSER GOD, and I'm getting ready to do AMERICAN SON with Kerry Washington starting in September. So in between then, I do DOT, and then I do an episode of DYNASTY that shoots here in Atlanta. I've got those really close, and then I go back to New York. So it's really rewarding to me to work with this cast on this particular play. And I've been telling Colman Domingo I wanted to do his play for a long time, so I'm glad it's all working out.
So what has the process looked like for you?
The process is always the same. You know, you try to get to the truth of the play, try to set the tone of it, and try to get everyone involved into the same story and get the same tone. So with this, it's important to have equal moments of laughter and tears. So the first two and a half weeks have been about that, just getting the actors to understand the story we're telling, because it can easily be a comedy or a drama. But there's a specific way that I want this play to read and want to embrace all cultures, all races, all families. So that's what it's been about for the last two weeks, just getting everyone on the same page as to how we want to tell the story. And then we'll add lights and costumes and have our first performance on July 20.
Great comedy is inherent in the writing. We don't have to make it funny; we just have to let it be funny.
That sounds like it could be very sad subject matter, so what is it like pulling out the comedic elements?
It's easy, because he's done a great job of writing it. Great comedy is inherent in the writing. We don't have to make it funny; we just have to let it be funny. There are funny moments because, even with the woman who's suffering from the disease, she's going to say what's on her mind but sometimes when people say what's on their mind at all times, those are funny moments. There are other moments when we're not dealing with the illness of the family, we're just dealing with family, and there's humor in family when family comes together for reunions or funerals or just haven't seen each other in a long time.
This family's so interesting because there's white and black folks involved. There's a character that Rhyn plays who's a white character, but she grew up with the family. Then one of the black kids falls in love with a white partner, so it invites all to come witness it. So the humor's not hard to get at. If you push it too hard to make it funny, the audience thinks, "Oh, this is a comedy, I'm supposed to be laughing." No, this is genuine humor that comes out of real situations that will make you laugh, and sometimes you laugh to keep from crying and sometimes you cry to keep from laughing.
It sounds so relatable to everyone!
Yes, yes it is. It's one of the best plays I've had the opportunity to work on. So I'm really excited about this process and excited to see what the audience does when they get here, and we'll learn a little bit more. So we'll see.
Great theatre instructs the audience to action at the end of the evening.
You mentioned that you've been wanting to direct this production for a while. What drew you to this piece?
The beautiful writing. It's so impactful and also has to be so humorous and authentic. At the end of the day, great theatre instructs the audience to action at the end of the evening. I think when people sit there in Atlanta, when it's over they'll think, "Wow, I'm going to go home and just call my mother!" or "I want to call my brother. I want to hug my kids." So I think it's going to instruct us to actions of kindness. So that's all attributable to Colman Domingo's brilliance, his poetry, his contact with the source material. He's just done a really great job. And all great work is specific stories, but great specific stories that have universal appeal. The more specific, the more chance you have to say something universal, and that's what he's been able to do.
So what has been the most challenging part of this process so far?
It hasn't been a challenge at all, except to get the tone right, the balance right between the comedy and drama to make sure the comedy's coming from a real place so that the audience can be an active participant in the unfolding of the drama and not that the actors on stage are doing all the work. You have to get the tone right, and that's more difficult than you would think. But I've been fortunate to have people like Tinashe Kajese-Bolden and this wonderful group of actors who were able to do something amazing. And then I have Matthew Head who's doing the music of it, so it's quite exciting.
So how would you describe this for someone who isn't familiar with the show and hasn't seen anything at True Colors before?
I think it's going to be an evening of theatre where they can laugh, they can cry, and be engaged in good storytelling, and there's a window for every audience member to find themselves on stage mentally.
Follow Sally Henry on Twitter @thebwayginger for more Atlanta theatre news and fangirling.
---
DOT will be in preview performances July 17 - 19 at 7:30 PM each night; opening night is Friday, July 20, 2018. The show will run through August 12, 2018. Performances during the run are Wednesdays - Saturdays at 7:30 PM and Saturday - Sunday at 2:30 PM. All performances will be presented at Fulton County's Southwest Arts Center, located at 915 New Hope Road, Atlanta, GA 30331.
Kenny Leon is a Tony Award-winning Broadway and television director. His Broadway credits include the upcoming new play American Son starring Kerry Washington and Steven Pasquale, the revival of Children of a Lesser God, the Tupac musical Holler If Ya Hear Me, A Raisin in the Sun starring Denzel Washington (Tony Awards for Best Direction of a Play and Best Revival of a Play), The Mountaintop starring Samuel L. Jackson and Angela Bassett, Stick Fly produced by Alicia Keys, August Wilson's Fences (which garnered ten Tony nominations and won three Tony Awards, including Best Revival of a Play), Gem of the Ocean and Radio Golf, as well as A Raisin in the Sun starring Sean "P. Diddy" Combs, Phylicia Rashad, and Audra McDonald. He also directed Smart People for Second Stage. Leon's recent television work includes "Hairspray Live!", and "The Wiz Live!" on NBC. He is the recipient of the 2016 Mr. Abbott Award for Lifetime Achievement in Directing and the 2010 Award for Excellence in Directing from the Drama League. Mr. Leon serves on the board of New York's Public Theater and is Artistic Director of Atlanta's Kenny Leon's True Colors Theatre Company.