BWW Interview: Elizabeth Stanley Is Going Back the Berkshires for Barrington Stage Company's RAGTIME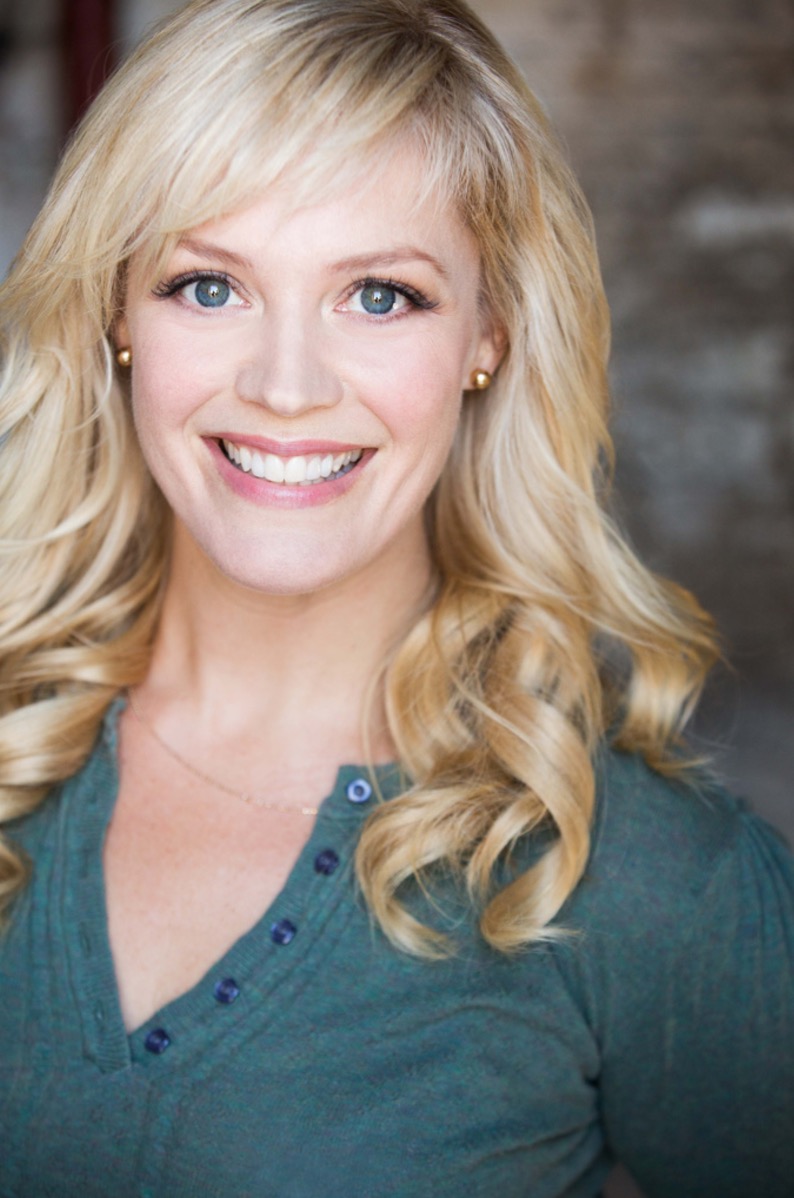 Elizabeth Stanely is going back to before this summer... or at least back to the Berkshires. Freshly off of her trip around the country in the national tour of The Bridges of Madison County, she is channeling her maternal instincts as "Mother" in Barrington Stage Company's Ragtime, playing through July 15 in Downtown Pittsfield, MA.
Stanley stars alongside Darnell Abraham as "Coalhouse," Zurin Villanueva as "Sarah," J. Anthony Crane as "Tateh," David Harris as "Father," Hunter Ryan Herdlicka as "Younger Brother," Anne L. Nathan as "Goldman," Lawrence E. Street as "Booker T. Washington," Matt Gibson as "Willie Conklin," Allen Kendall as "JP Morgan," Joe Ventricelli as "Houdini," Eric Jon Malhum as "Ford," Leanne A. Smith as "Evelyn Nesbit," John Little as "Grandfather" and Allison Blackwell as "Sarah's Friend."
Just days into the run, Stanley checked in with BroadwayWorld to chat about all things Ragtime and how to spend a summer in the Berkshires!
---
You're back at Barrington! Does it feel like a home away from home at this point?
It kind of does! In the best way. I love The Berkshires. I think it's just a beautiful area and it's so rich with artistic history, which is not something I knew before I came up here the first time. The best poets and writers and composers all lived and worked in this area at one point. So I always feel like there's a little bit of magic in the air.
And what a nice way to get out of the city for the summer!
Amen. I love the city so much, but I think one of the things that makes me able to love it is being able to get out from time to time. See some trees! [Laughs]
I know that Ragtime officially opened a couple of days ago. How is everything going so far?
It's going really well! RAGTIME is one of my favorite shows. It's been on my hit list for years. So when Barrington asked me to do it, knowing that Joe Calarco was supposed to be directing it, I was like "My dreams are coming true!" Obviously it was going to be a great show, but under the direction of Joe, it would be it's own unique version, which I love, because then it's truly creative, rather trying to remount a production that's already been done. No matter how great that other production was, I think it's better to create your own telling of that story. I think Joe very much did that, and the cast is so great and on board with telling the story in our own way to this audience. So I feel like, so far, people have been receiving it well, which is really exciting.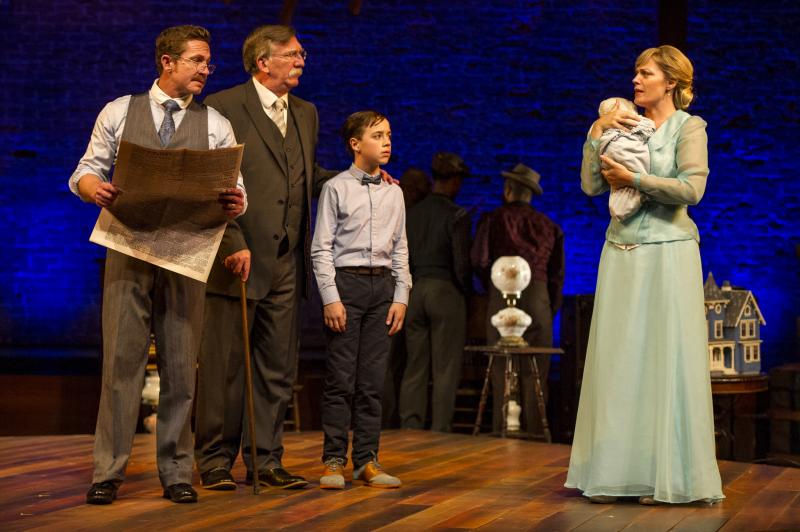 So this has been a show you've always wanted to do?
It's one of the first musicals I ever fell in love with. I didn't grow up as a young kid being like "I definitely want to be a music theatre actress." I didn't really get into that world until I was in college. This was one of the first shows that I couldn't stop listening to and knew all the words to. And all of those original cast members are so legendary. They're so great at their craft and they are extraordinary human beings. I feel like it goes beyond just what's on the page in so many ways.
Considering the current political climate, it seems like this story is particularly important now...
Absolutely. I was just talking with Stephanie [Umoh], who played Sarah in the last revival, and she was saying, "You know when we did it, Obama had just been elected." So they had a lot of hope about it, in a way feels different now. There are a lot of things that really hit home, and for me, personally, I feel like I'm at place in my life and my career where I'm asking the universe for creatively fulfilling work that is socially conscious. I feel, as an artist, really compelled to be using my artistic talent and my voice to inspire people to make change, to make people think, to make someone feel something. This show is checking all the boxes in terms of the work I hoped to be getting.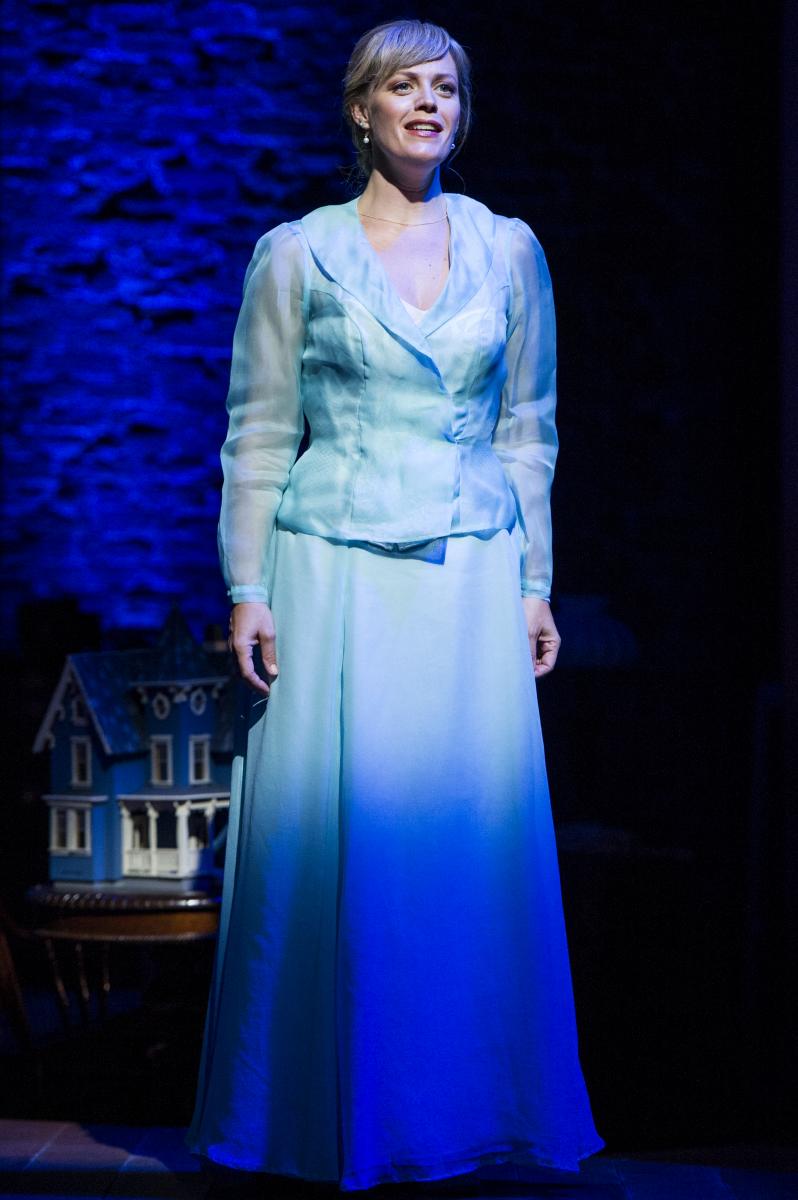 What is your "Mother" like? How do you interpret her?
You know what's interesting? On the first day of rehearsals, Joe said to me, "You know, I actually think that she's not that far off from who you are." I feel like she's the character in this show who a lot of people can really relate to. She changes. She's comfortable in her white privilege, and then she becomes aware of the injustices around her. Her liberation isn't like: "Oh, I can't stand my husband. He's oppressing me or not allowing me to do what I want to do." It's more like, "Oh, I'm growing and my eyes and my experiences as a human being are being broadened. And my husband is not growing at the same rate."
I do feel like that's complex and I do feel like that's what's happening in our country right now. There are a lot of people who are saying, especially since this last election, that all of these things are being said and turned around and these people are not being respected. They say, "How is that happening?" And then there are other people who are saying, "Yeah, I see that, but are we supposed to make sacrifices on our own behalf to work out for those people. What about me? Am I supposed to be less comfortable so that person can be more comfortable?" And those are hard questions, and they're real. They're really not back and white. There's a lot of grey in there, depending on who you are.
I personally feel much more like Mother, where I'm like "Actually, yes." None of us deserve to be more comfortable than someone else when it comes down to basic human rights. Everyone deserves to be treated fairly and treated equally just at the very basic level.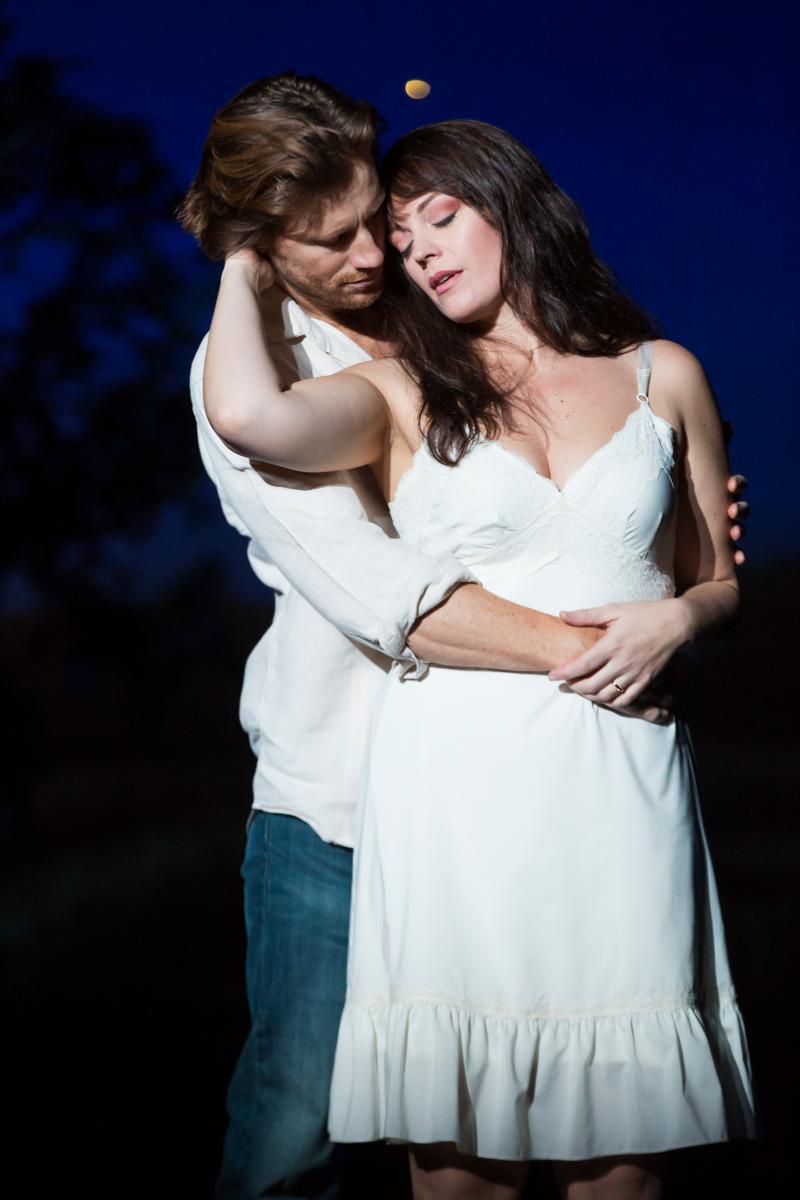 I know you've been on the road with BRIDGES for so long. Is it nice to stop and be in one spot for a little while?
Yes! I loved getting to do BRIDGES and touring was really a blast, but I left home last August, and I haven't been ready to leave until right now. It's good to be home and reconnect in my community and with my friends, and just be in my apartment. I do love breaks from the city, but I definitely felt this past year, when people have been like "Oh, you wanna take a weekend trip here?" and I've just been like, "No, I'm good!" [Laughs] I just wanna be home. It was good to leave, but it's really nice to be home, too.
What are you most looking forward to in these next couple of weeks doing RAGTIME?
I'm excited because now, people get to come and see it! It is a production that I feel very lucky to be a part of and I feel proud of it and the extraordinary cast. Joe's direction is so beautiful. I'm excited to share it with the audiences. I know I have a handful of friends and family that are coming, so of course, I'm excited for me, personally, to have those close people come and see it!
Stanley most recently played Francesca in the national tour of The Bridges of Madison County. She also played the man-crazed anthropologist Claire De Loone in the Broadway revival of On the Town (Drama Desk Nomination). Other roles originated on Broadway: Dyanne in Million Dollar Quartet; Allison in Cry-Baby, and April in the Tony Award-winning revival of Company First National Tour: Kira in Xanadu. Off-Broadway: Gussie in the New York City Center, Encores! production of Merrily We Roll Along, and The Nurse in Hello, Again (Transport Theatre Group-Drama League Nomination, best ensemble). Favorite regional roles: Kate in Kiss Me Kate, Sugar in Sugar, Constanze in Amadeus. TV: Black Box, Made in Jersey, Fringe, The Chappelle Show, and PBS Great Performances --Company. Graduate of Indiana University. www.elizabethstanley.net
Photo Credit: Daniel Rader
Related Articles