Arts In The Armed Forces Announces 10th Anniversary Celebration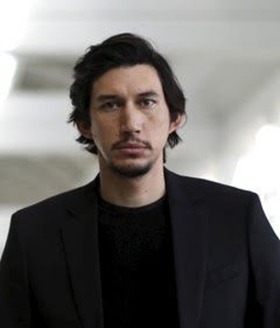 Arts in the Armed Forces celebrates its 10th Anniversary, featuring a pre-show reception, and a special performance by AITAF founder Adam Driver (Star Wars, Paterson, BlacKkKlansman), Michael Shannon (Shape of Water, Boardwalk Empire), Peter Friedman (Succession, High Maintenance) and Marylouise Burke (Sideways, Into the Woods) on Monday, November 12th at the American Airlines Theater, 227 W 42nd Street.
Directed by Tony award winner, Sam Gold, the event is free for veterans, current service men and women, military families and caregivers.
An audience Q&A with the cast will immediately follow the performance, with a reception at 5:30 pm and the performance beginning at 7:00 pm. The event is sponsored by The Bob Woodruff Foundation and Amazon Studios.
"Arts in the Armed Forces is proud to have offered the best of the arts to over 10,000 members of our armed services and veterans in our first 10 years," says Lindsay Miserandino, Executive Director, Arts in the Armed Forces.
We look forward to celebrating this milestone with our 10th Annual Broadway performance on November 12th, and expect another inspiring, transformative experience."
"The Bob Woodruff Foundation started with the need to tell an important and powerful story of service, sacrifice, recovery and resilience - we have always appreciated the healing value of using storytelling and the arts to support those who serve. This is why we are proud to partner with organizations like AITAF."
FOR TICKETS: https://aitaf10.eventbrite.com. Civilian donors of $250 and above may also request a ticket - 1 ticket per donation of $250 via the donation button on the Arts in the Armed Forces website: https://donate.aitaf.org/give/121515/#!/donation/checkout
Celebrating its 10th anniversary, the purpose of Arts in the Armed Forces is to provide high-quality arts programming for active duty service members, veterans, military support staff and their families. Our core program consists of contemporary American plays and monologues presented by theater-trained actors and actresses. We choose plays that feature diverse themes, ages, ethnicities and experiences to create a complex and unique experience for the audience.
Importantly, after each of AITAF's performances, the actors interact with the audience through a question and answer session as well as a more informal mingling period. The goal is not simply to provide an enjoyable evening, but to use the powerfully emotional shared experience of live theater to open up conversations capable of bridging the divides between military and civilian, service member and family member, the world of the arts and the world of practical action. http://www.aitaf.org.
Related Articles
More Hot Stories For You