Photo Flash: First Look at Music Theatre Wichita's WEST SIDE STORY
Music Theatre Wichita continues its 43rd summer season this week with the second of its five large-scale productions, the classic "West Side Story." The show opened Wednesday, June 25 and continues through June 29. Scroll down for an epic look at the cast in action!
Directed by frequent guest director Mark Madama, this production is choreographed by Mark Esposito ("Jerome Robbins' Broadway") restaging Robbins' iconic original choreography. Thomas W. Douglas conducts the 28-piece orchestra, and other artistic collaborators include set designer Robert Andrew Kovach, costume designer Dixon Reynolds, hair and wig designerAlena Sellers, and lighting designer David Neville.
The production stars Ali Ewoldt as Maria, a role she has played on the Broadway national tour and at several regional theatres. Her leading man is recent University of Michigan graduate Ryan Vasquez as Tony. Shina Ann Morris ("Anything Goes," "Nice Work If You Can Get It," "Annie," "Cinderella") plays Anita, and Kevin Munhall ("Anything Goes") is Riff, with Michael Graceffa ("Catch Me If You Can" tour) as Bernardo.
For tickets and more information, visit www.MTWichita.org.
Photo Credit: Jerry Fritchman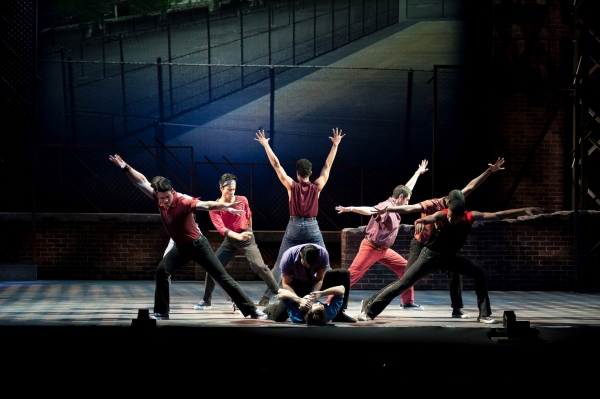 Barnardo (Michael Graceffa) and his Sharks attack Jet boy A-rab (Kevin Clay)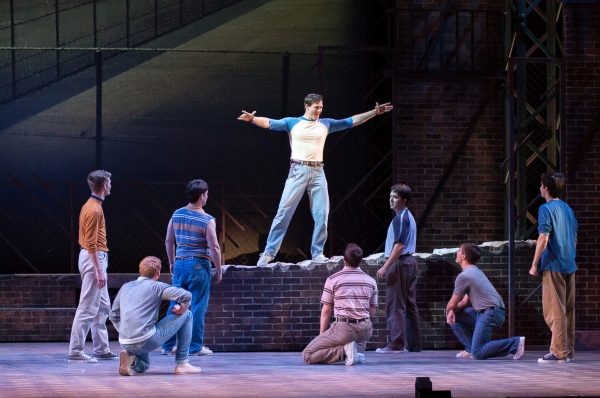 Gang leader Riff (Kevin Munhall) encourages his Jets to 'walk tall'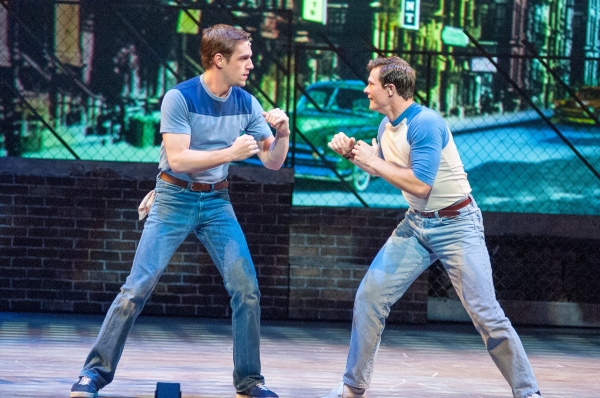 Tony (Ryan Vasquez) spars with his best buddy Riff (Kevin Munhall)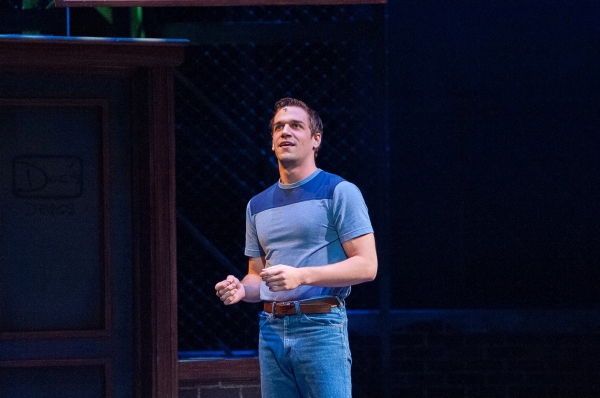 Tony (Ryan Vasquez) senses that 'Something's Coming'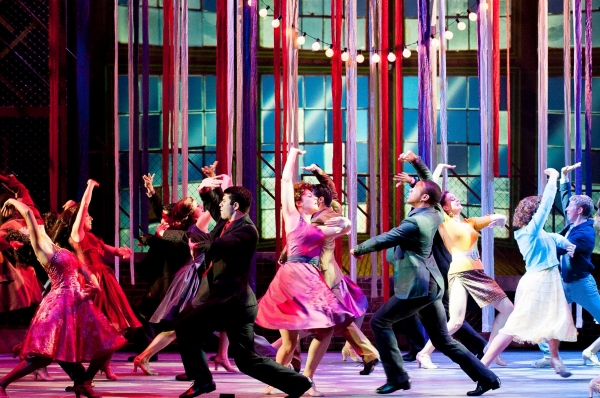 The Dance at the Gym explodes with Mark Esposito's re-creation of the original Jerome Robbins choreography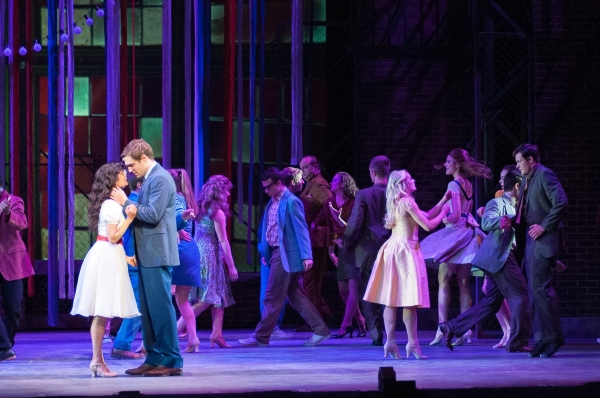 A classic 'Romeo meets Juliet' moment occurs when Tony (Ryan Vasquez) sees Maria (Ali Ewoldt) during the Dance at the Gym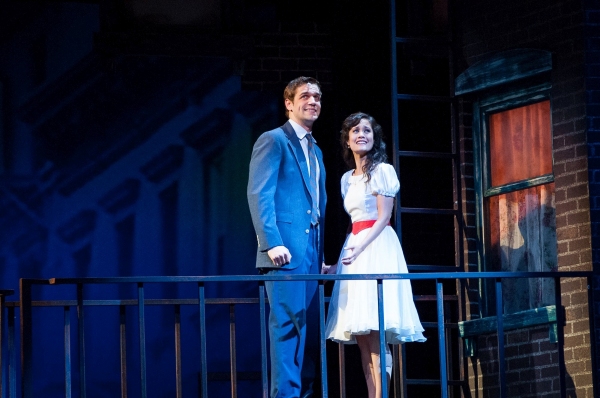 Romance blossoms on a fire escape balcony as Tony (Ryan Vasquez) and Maria (Ali Ewoldt) sing 'Tonight'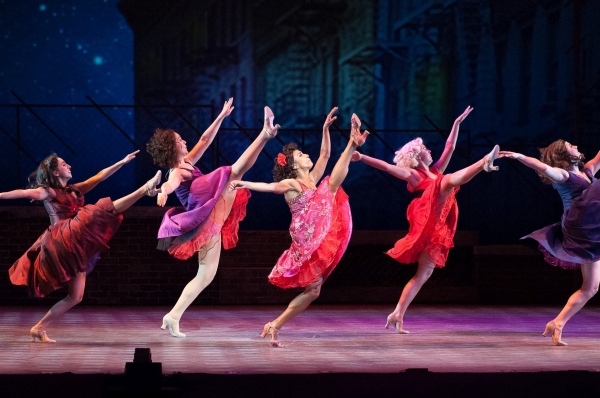 Anita (Shina Ann Morris) sing and dance their affection for their new country in the showstopping 'America'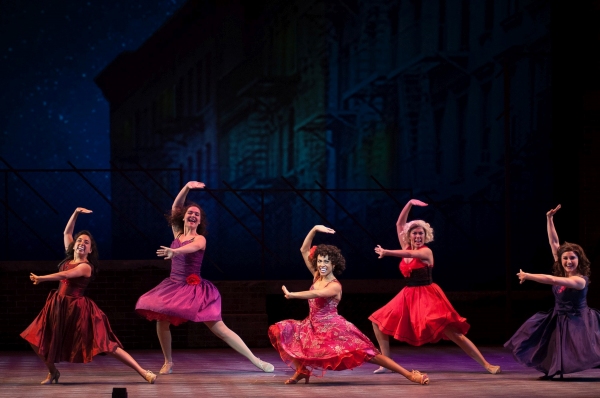 Anita (Shina Ann Morris) and her Shark ladies bring the song 'America' to a rousing finish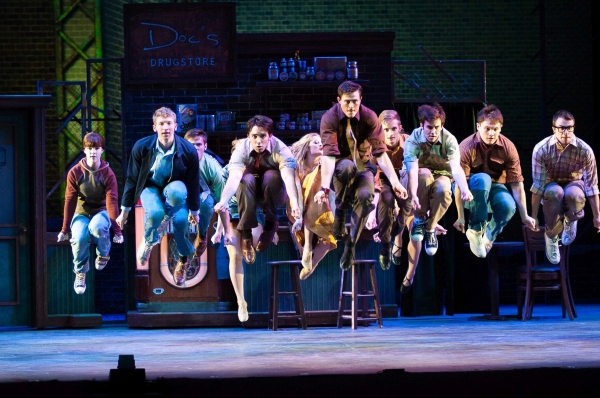 Riff (Kevin Munhall) encourages the Jets to stay 'Cool'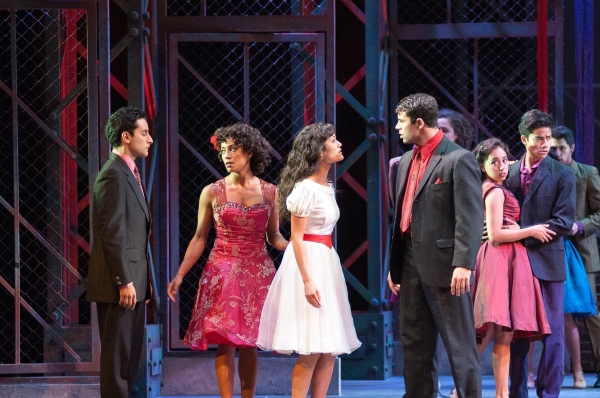 During the dance at the Gym, Chino (Robert Ariza) shares concern with Anita (Shina Ann Morris) that Maria (Ali Ewoldt) may not be listening to her brother Bernardo (Michael Graceffa)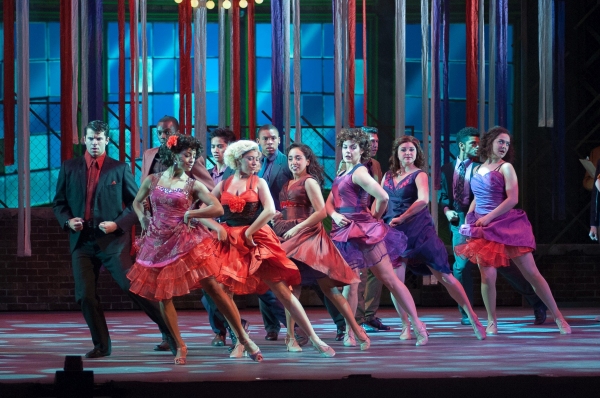 Bernardo (Michael Graceffa) and Anita (Shina Ann Morris) lead the Sharks in a stylish Mambo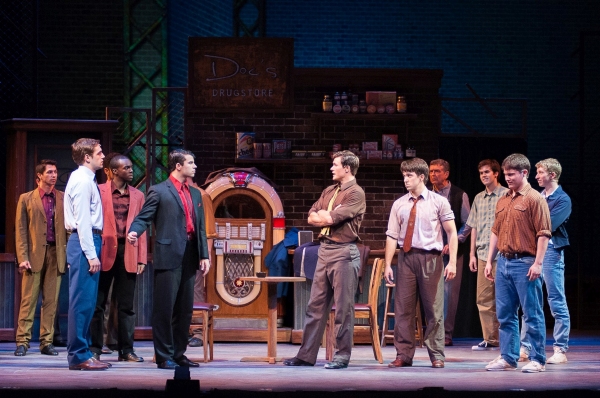 Tony (Ryan Vasquez) attempts to mediate during a War Council between Bernardo (Michael Graceffa) and the Sharks and Riff (Kevin Munhall) and the Jets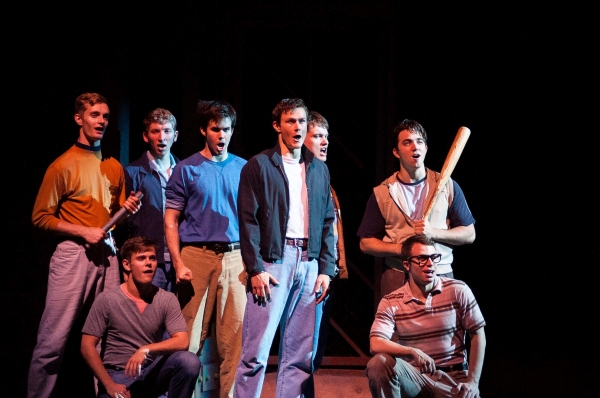 Riff (Kevin Munhall) leads his Jets in the 'Tonight' quintet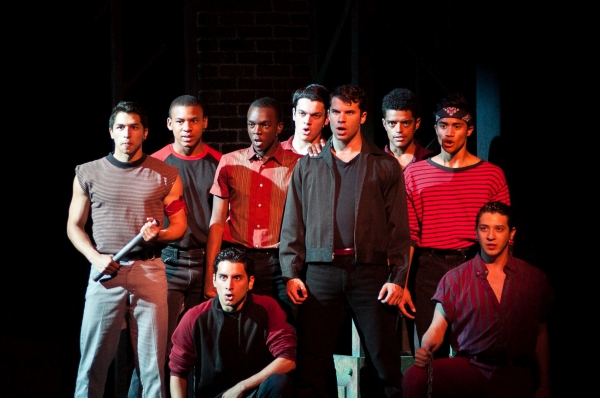 Bernardo (Michael Graceffa) leads his Sharks in the 'Tonight' quintet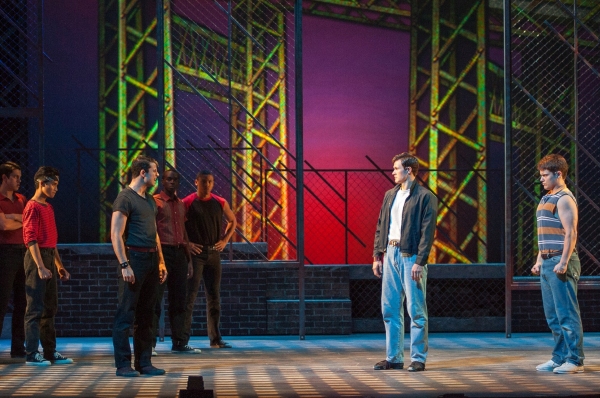 Bernardo (Michael Graceffa) and the Sharks prepare to Rumble under the highway, opposite Riff (Kevin Munhall), Diesel (Alexander H. Miller) and the Jets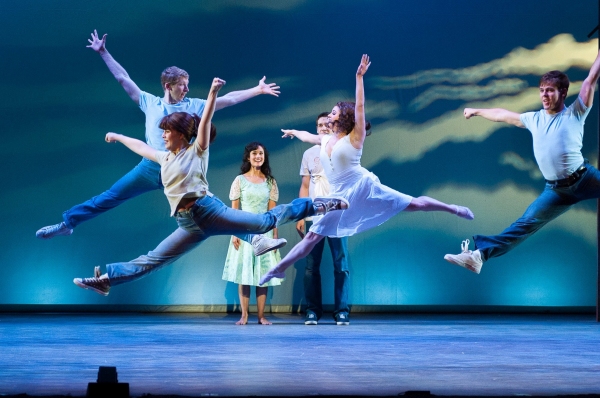 Tony (Ryan Vasquez) and Maria (Ali Ewoldt) dream of getting away from their dangerous world during the Act II ballet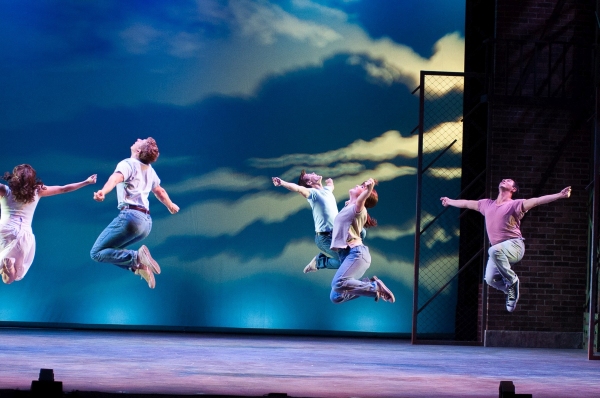 High flying dancers execute Jerome Robbins' iconic choreography under the direction of Mark Esposito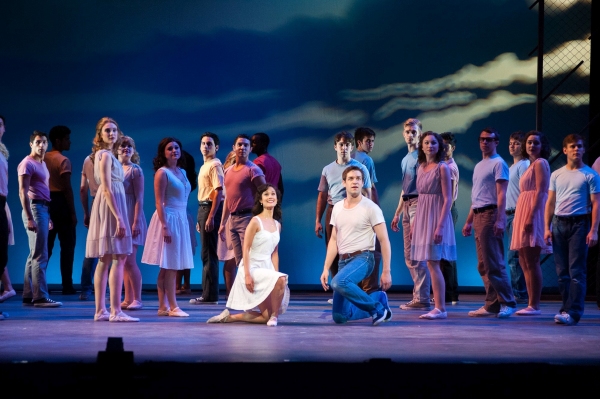 Maria (Ali Ewoldt) and Tony (Ryan Vasquez) dream of going 'Somewhere' beautiful and clean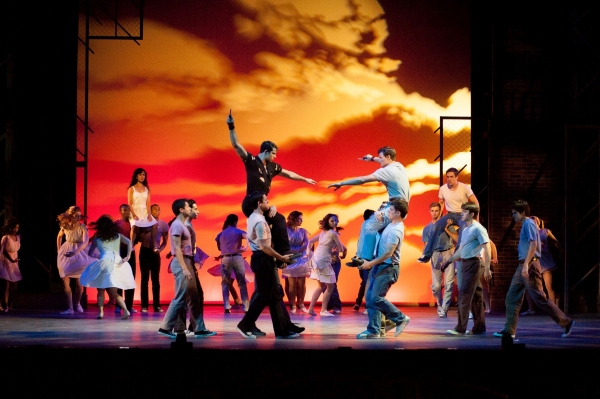 A dream of escape turns into a nightmare of murder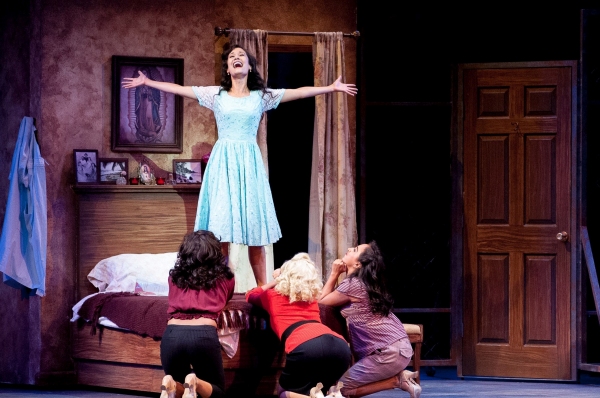 Maria (Ali Ewoldt) tells the Shark girls 'I Feel Pretty'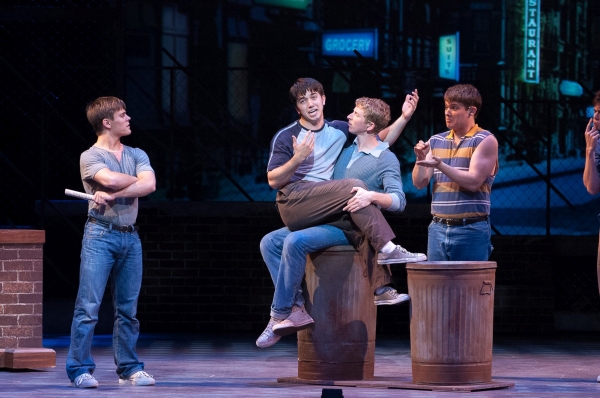 Welcome comedy relief arrives in Music Theatre Wichita's "West Side Story" as Snowboy (Tanner Pflueger), Action (Jacob Chancellor), Baby John (Matt Borchers), Diesel (Alexander H. Miller) and the Jets perform 'Gee, Officer Krupke'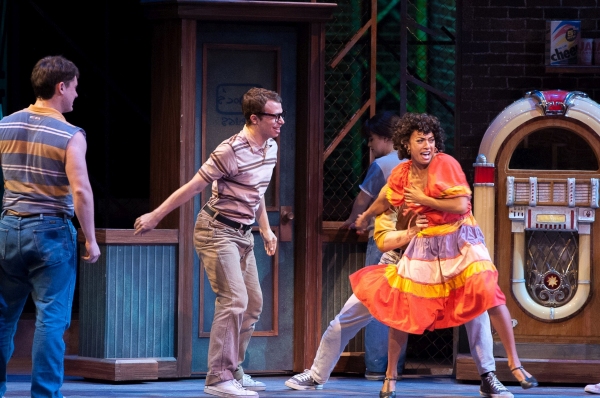 Anita (Shina Ann Morris) receives rough treatment from the Jets during a tense sequence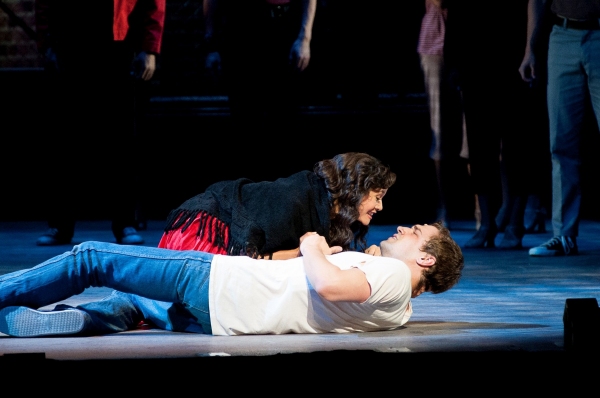 Maria (Ali Ewoldt) promises Tony (Ryan Vasquez) that together they can find a place 'Somewhere' during the final scene
Featured This Week on Stage Door
Shoutouts, Classes, and More from Your Favorite Broadway Stars




More Hot Stories For You