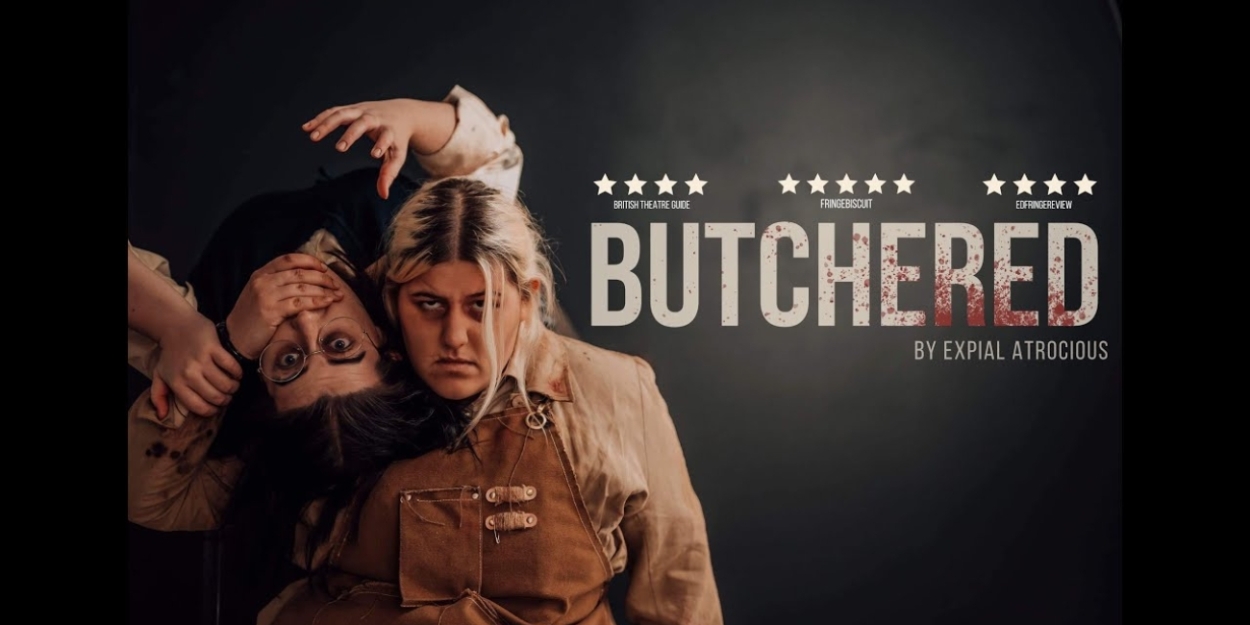 Review: BUTCHERED, VAULT Festival
The absurdist love child of Sweeney Todd and Hannibal. Weird and funny and horrible and thought-provoking at the same time.

There are some shows that fit perfectly within the walls of The Vaults. Magic is made when old bricks and humidity meet the right production. Expial Atrocious' Butchered is one of those that feel at home enveloped by the horrid architecture and the rumblings of Waterloo Station. The absurdist love child of Sweeney Todd and Hannibal, it's a grim look at life and death in a dog-eat-dog world.
When a young Apprentice (Nic Lawton) joins the Master (Ezre Holland) in her basement kitchen, her mindless routine is disrupted. But the youth's bright personality and big dreams aren't as infectious as she thinks they are when faced with the constant pressure to please their growling employers and the deep disillusionment that comes with the job.
The duo's meticulous movement direction meets the imagination of the audience accompanied by a detailed sound design that expands the minimalism of the piece. Bleak situational humour is mitigated by the inherently comical juxtaposition of their personalities, creating a spectacular balance in this pitch-black comedy.
While the Apprentice attempts to convince her Master that she too can find artistry and creativity in her profession, the latter drags her into her misery. Echos of a traumatic industrial era reverberate throughout the Tim Burton-ian vibe as their relationship develops.
The vignettes unfold, establishing their characters as direct opposites at first, but moulding them together like they do their mince as they go on. It's a clever performance. Holland and Lawton's vision is sharp and their aesthetics are vibrant in the cohesion of their dreariness.
In a society that's starting to realise that there's much more to life than work, Butchered is a stark reminder of the dangers of an existence ruled by a role. It's weird, funny, horrible and thought-provoking at the same time. There's space for refinement, but it's a great show.
Butchered runs at VAULT Festival until 29 January.