Get All The Latest Updates With Our 2020 Olivier Awards Live Blog!
Check out the big winners from this year's plays and musicals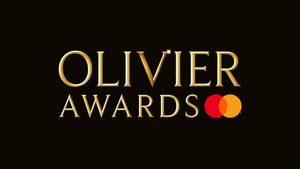 Even coronavirus can't stop the Olivier Awards ceremony - today is the day we've all been waiting for since its postponement back in April, as all the winners are finally revealed to the world.
11.40pm - A very well put-together show that genuinely flew by, but can we have it a couple of hours earlier another time please? It's no joke on a Sunday night! I hope you've enjoyed spending your time with me tonight, and that one of you managed a bingo or two. Until next time...
11.39pm - A recap of the rest of the awards from the pre-show. If any lightweights weren't watching earlier then will they really still be watching now?
11.35pm - Three-time Olivier winner Sharon D. Clarke is back to close the show, performing "Love Changes Everything" from Aspects of Love.
11.34pm - Don Black has no plans of stopping his work anytime soon, citing Irving Berlin working past his 100th birthday.
11.33pm - Shout out to the Hackney Empire!
11.32pm - "There are very few lyricists who can go to the heart" - Lloyd Webber is full of praise for Black.
11.29pm - Time now for host Jason Manford to talk to Don Black and long-time collaborator Andrew Lloyd Webber. "I'm trying very hard to look humble", says Black.
11.27pm - BWW tweeters predicted & Juliet as the big winner tonight, with 64.9% of the vote. But if I've calculated it correctly it's actually a three-way tie! & Juliet, Dear Evan Hansen & Emilia all took away three awards each.
11.24pm - "I hope it won't be long until a show is coming to a theatre near you."
11.22pm - HRH is here to celebrate Don Black, who is "absolutely gobsmacked" to receive this special award. He recognises that a lyric is only half a song - and thanks Andrew Lloyd Webber for his "house & carpets"!
11.21pm - Another plug for the Theatre Artists Fund! Other support funds are av... Oh, wait.
11.19pm - The Duchess of Cornwall is here to reprise her role of Special Guest. "A great theatre is the outward and visible sign of an inward and probable culture."
11.17pm - Best Musical Revival goes to Fiddler on the Roof! Glad to see this glorious show getting a win, as it really was like stepping into the village as you arrived at the Playhouse Theatre.
11.16pm - I'm sure Best New Musical normally gets top billing. Oh well. 2020.
11.15pm - 44.8% of BWW tweeters called it: Dear Evan Hansen picks up its third award of the night.
11.14pm - Ooh, Best New Musical incoming...
11.10pm - Quick recap of the pre-show awards for all the lightweights who haven't been here since 9.30pm. How are your predictions going so far?
11.08pm - Emilia wins! Well done, Morgan Lloyd Malcolm & the whole fabulous team. I'm not crying, you're crying...
11.07pm - A diverse grouping for Best Entertainment or Comedy Play coming up...
11.06pm - Best Play Revival marks the first win for Cyrano de Bergerac! Most innovative acceptance speech so far, channelling the spirit of Jamie Lloyd's bold production.
11.05pm - "The chemistry of a crowd: how we miss it." Amen, Marianne!
11.02pm - And he can then announce Marianne Elliott & Miranda Cromwell as the joint winners of the Best Director award for Death of a Salesman. Just 17.5% of BWW tweeters called this one...
11pm - Are you all still with us? Sam Mendes has arrived to talk about the current situation in theatre, imploring anyone watching (if they have the means) to contribute to the Theatre Artists Fund.
10.57pm - Time to remember absent friends now, including Honor Blackman, Frances Cuka, Nolan Frederick, Terry Hands, Sir Ian Holm, Sally Jacobs, Louis Mahoney, Hal Prince & Dame Diana Rigg.
10.56pm - I'm really not doing well at my own personal predictions tonight. A bit rusty, perhaps?
10.55pm - A quick two-in-a-row for Leopoldstadt, as the "overexcited" Adrian Scarborough wins Best Actor in a Supporting Role.
10.53pm - 40% of BWW tweeters got it right: Leopoldstadt is the winner here. Tom Stoppard gives a special thanks to everyone working to keep theatre going at this difficult time.
10.52pm - Best New Play coming up now!
10.51pm - Best Actress in a Musical now... Fresh from her BBTA win earlier, Miriam-Teak Lee picks up another award for & Juliet!
10.49pm - Another fantastic pared-back performance. I'm definitely glad that we're getting the opportunity to hear these songs in a different way.
10.45pm - Or maybe not much later! Time for "Waving Through A Window".
10.44pm - Best Actor in a Musical goes to... Sam Tutty for Dear Evan Hansen, who is there to collect in person (ahead of his performance later).
10.43pm - After a lovely chat, we're back to the musical awards...
10.41pm - "Will there ever be a cough in a theatre again?" Hopefully not! (For more reasons than one.)
10.39pm - Thank you, Sir Ian, for the money for ladies' loos!
10.36pm - "You shall not pass!" Time now to pay tribute to the living legend that is Sir Ian McKellen, and his massive tour on the occasion of his 80th birthday.
10.34pm - Best Actress in a Supporting Role in a Play next. Two in a row for Present Laughter as Indira Varma wins, who pays tribute to the Old Vic's creativity with their recent In Camera series.
10.32pm - Gorgeous performance of "Baby One More Time" from Miriam-Teak Lee. An arrangement we wouldn't have heard under normal circumstances.
10.29pm - Aaaand relax. Musical break!
10.27pm - Everyone's favourite Hot Priest wins! Andrew Scott highlights the importance of comedy in his win for Present Laughter.
10.26pm - And now Best Actor... I found this a really tough one to call.
10.24pm - Straight in with the big guns, as we find out who will be crowned Best Actress in a Play. And the incredible Sharon D. Clarke wins for the second year in a row, following on from her musical win in 2019. Favourite reaction so far?
10.22pm - Here we go! I don't know about you, but I'm rather hoping this part is a little less frantic than the pre-show.
10.18pm - Almost time to start all over again! With this little bit of down-time, why don't you head over to vote in our Twitter polls? Let us know who you think will win the most awards, and who will take home Best Director, Best New Play & Best New Musical tonight.
10.09pm - Phew. A chance for a bit of a comfort break now! That all flew by in a flash. Looking forward to the performances in the main show, and can't wait to find out who wins the rest of the awards! See you back here in 10.
10.07pm - And the winner is... Matthew Bourne & Stephen Mear for Mary Poppins! Contender for love-in of the night as the pair express their gratitude at getting the chance to work together, and in such a collaborative way.
10.06pm - Last award in the pre-show now! More dance, with the choreography award...
10.04pm - Back to the opera now, for Outstanding Achievement in Opera. The award goes to the Children's Ensemble for Noye's Fludde.
10.03pm - Ballet Flamenco - Sombras wins the Outstanding Achievement in Dance Award.
10.02pm - Get your dancing shoes back on!
10pm - Another little pause now, as we reflect on the work of the Theatre Artists Fund. The Duchess of Cornwall is on interviewing duty!
9.58pm - Baby Reindeer takes the win for Outstanding Achievement in an Affiliate Theatre following its initial run at the Bush Theatre. It was due to open on the West End before the shutdown, and writer Richard Gadd has promised that it will make its debut as soon as it is allowed.
9.56pm - Best Set Design goes to The Ocean At The End Of The Lane. The stage adaptation ("an act of madness") of Neil Gaiman's book had its initial run at the Dorfman and is due to transfer to the West End in the future.
9.55pm - Bob Crowley wins for Mary Poppins! He pays tribute to colleague Rosalind Coombs in his short & sweet speech.
9.54pm - Another craft award up next: Best Set Design.
9.53pm - & Juliet scoops another! David Bedella joins castmate Cassidy Janson in the winners' circle.
9.52pm - Best Actor in a Supporting Role in a Musical next! Who will it be..?
9.49pm - Jo Hawes (children's casting director), Thelma Holt (producer), Sarah Preece (Mountview Academy), Stephen Jameson (Mountview Academy) & Peter Roberts (technical director) received special awards at the nominees' celebration back in March.
9.48pm - Best Original Score or New Orchestration award goes to Benj Pasek, Justin Paul & Alex Lacamoire for Dear Evan Hansen. The team look forward to a more diverse future for theatre "when the curtain rises again".
9.47pm - Back to musicals now... This is too fast-paced for a Sunday night!
9.46pm - The Royal Opera House's Billy Budd wins Best New Opera Production. Director Deborah Warner dedicates the win to the talented company for taking on such a demanding opera.
9.45pm - Done your vocal warm-ups? Good, as we're onto the first opera category!
9.44pm - Ingoma wins Best New Dance Production.
9.43pm - And we're back! Get your dancing shoes on, as it's the first dance award of the night...
9.41pm - A chance to breathe now, as we're treated to a glimpse of the nominees' reception from earlier this year. Doesn't that seem like more than seven months ago now?
9.40pm - A new category now, Best Family Show. Women are dominating the awards so far, as The Worst Witch wins!
9.39pm - Another one for Emilia! Emma Laxton takes home the Best Sound Design award, and admits she was relieved not to have to make a speech on stage at the Royal Albert Hall.
9.38pm - This is going very quickly already...
9.36pm - First win of the night for Emilia! Did everyone punch the air, or was that just me? Joanna Scotcher takes home the Best Costume Design award.
9.35pm - Cassidy Janson wins for & Juliet, urging every performer not to retrain! Check out Cassidy and her cast mates in this fun video.
9.34pm - Best Actress in a Supporting Role in a Musical is up first!
9.29pm - Has everyone got their BWW bingo cards at the ready? It's almost time to go!