EDINBURGH 2022: Sian Clarke Q&A
EDINBURGH 2022: Sian Clarke Q&A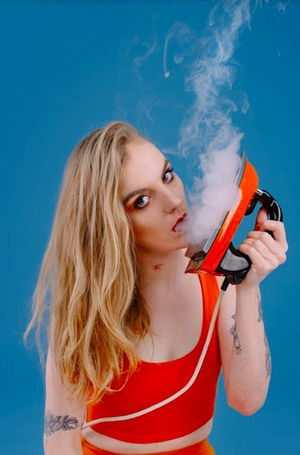 BWW catches up with Sian Clarke to chat about bringing The Sian Clarke Experience to the 2022 Edinburgh Festival Fringe.
Tell us a bit about The Sian Clarke Experience.
The Sian Clarke Experience is me, Sian Clarke, a modern day good girl and hysterical woman who is screaming at the patriarchy whilst making a whole lot of mess.
Its dark, funny and most of all a massive F U to anyone who wants to tell women what they should be doing and how they should be behaving.
Why did it feel important to tell this story?
I wrote this show because I'm pissed off - and I'm not the only one who is. And it felt, and still feels, important we unite in that. I think now more so than ever it is important we are loud and angry. The patriarchy uses our bodies for control and political leverage, we fear for our safety and well being, for our rights. And I want everyone to know, there are a lot of us who are really really pissed off.
Do you think you know what to expect from the festival?
No, not at all. All I know is I will be doing my show at 5:45pm everyday and then the rest of the time I can't wait to see loads of shows and meet audiences and get involved in fringe life!
Who would you recommend comes to see it?
Anyone who wants to give a big F U to the patriarchy !
(and also anyone who doesn't think sexism is a problem - I have a few things to tell you ...)
What would you like audiences to take away from it?
We have power in our anger.
....and also I hope to show them a different way of eating a banana ;)
Sponsored content