BWW Review: THE SECRET THEATRE, Sam Wanamaker Playhouse

Terrorist plots, underfunded government departments, unjustifiable military action - all very modern worries, I'm sure you'll agree. However, playwright Anders Lustgarten and director Matthew Dunster beg to differ. The second production of The Winter Selection is a new play, The Secret Theatre, ostensibly about Sir Francis Walsingham and his Elizabethan intelligence network (after which the play is named), yet actually telling a very familiar tale for the 21st century.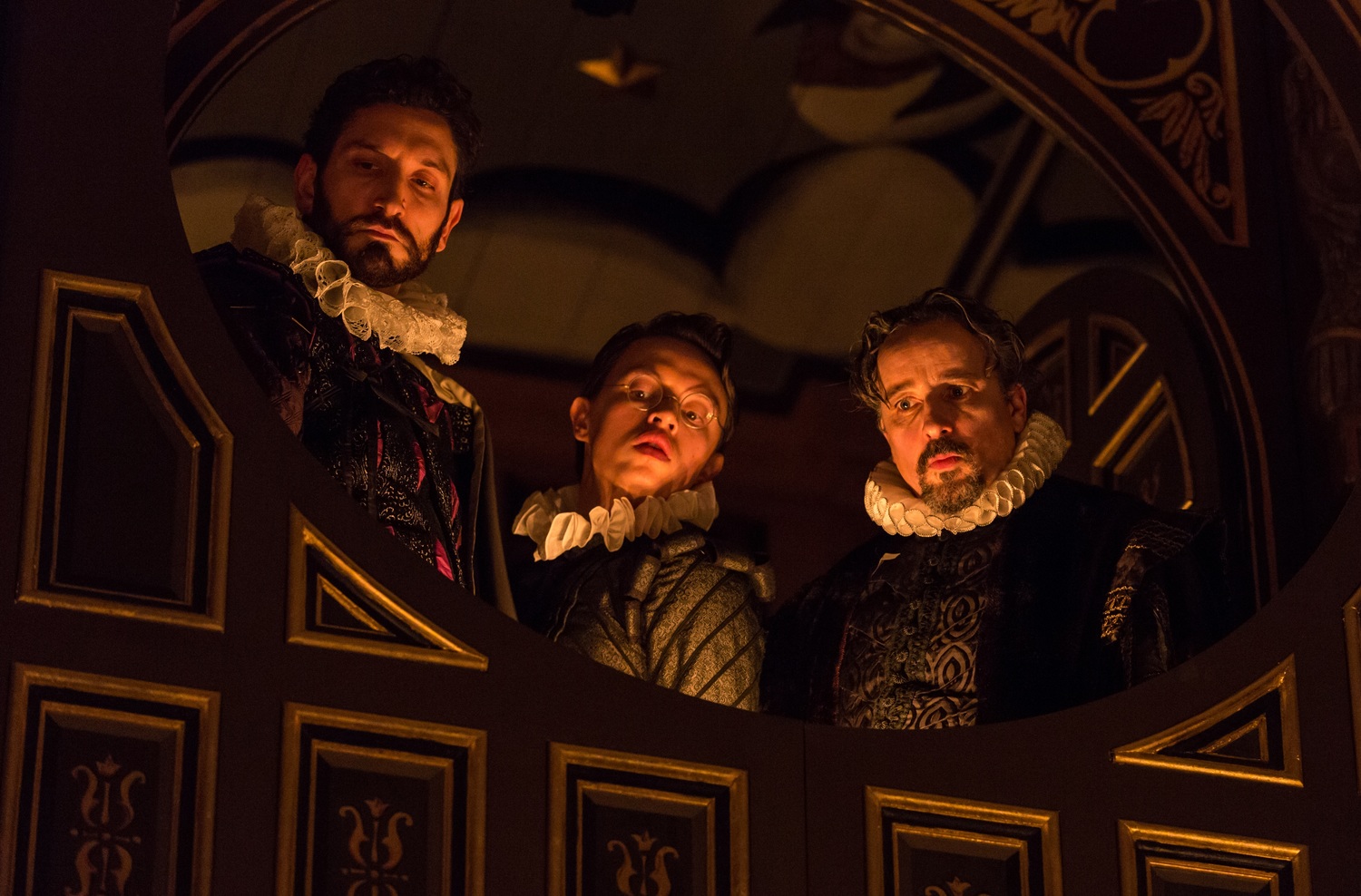 The play begins in the build-up to one of the major Catholic schemes to overthrow Elizabeth I: the Babington Plot. Walsingham has set a trap to catch the people involved in trying to put Mary, Queen of Scots on the English throne, placing a double agent amongst the group. He faces a constant uphill struggle to convince his queen of the very real threat to her life, even having to fake an assassination attempt to get her onside. But as his health worsens and the Spanish Armada closes in, will all his carefully laid plans come to nothing?
Though the play was written in recent times, it retains all the intrigue of a Shakespearean history play (and similarly takes some dramatic liberties with the facts) and as such is brilliantly suited to the candlelit Sam Wanamaker Playhouse. Starting and ending in complete darkness, the audience is taken back 400 years - though with lines about having a strained relationship with Europe, amongst other things, one eye remains firmly on the present.
Jon Bausor's designs are tremendous, particularly Elizabeth I's creations. She is made every bit as imposing as you would imagine, courtesy of her rigid Tudor dresses and caked on white make-up. The set itself is quite sparse, but it's interesting to have everything sealed off; the small group of musicians are hidden away, and there's also a round window up there that is occasionally open for characters to look through, as well as to project things such as Babington's message as it's being deciphered. The wooden filing cabinets that spring from all of the doors are a nice touch.
Tara Fitzgerald has created yet another iconic Elizabeth I; vicious and rough-talking, with flashes of vulnerability. Abraham Popoola is another imposing figure, taking on several roles but seeming to revel in the part of Topcliffe, with his interesting array of instruments for torture - he also forms part of an entertaining trio with Sam Marks and Colin Ryan (Tom, Adam and Davy), each suspecting the other of betrayal.
Cassie Layton impresses as the only other woman in the cast, playing both Mary of Scots and Frances Walsingham. As the spymaster's daughter she treads a fine line between spoilt girl and genuinely wronged woman, contrasting with a quiet dignity as Mary heading to the executioner's block (although a messy death awaited her).
At the centre of the web is Aidan McArdle's Sir Francis Walsingham. You get a real sense of his family's humble origins as he strives to overcome the snobbery of the court and stay on top, playing a dangerous game which ultimately beats him. McArdle's portrayal is brimming with wit, intelligence and pride.
Lustgarten's play acts almost as a sequel to Friedrich Schiller's Mary Stuart (the Almeida's recent production will be touring and transferring to the West End imminently), but also tells a tale that is scarily recognisable today. A chilling reminder that you never quite know where the next threat might be - or who you can trust... This stunning production won't be staying secret for long!
The Secret Theatre is at the Sam Wanamaker Playhouse until 16 December
Picture credit: Marc Brenner