Review: PRISM, Hampstead Theatre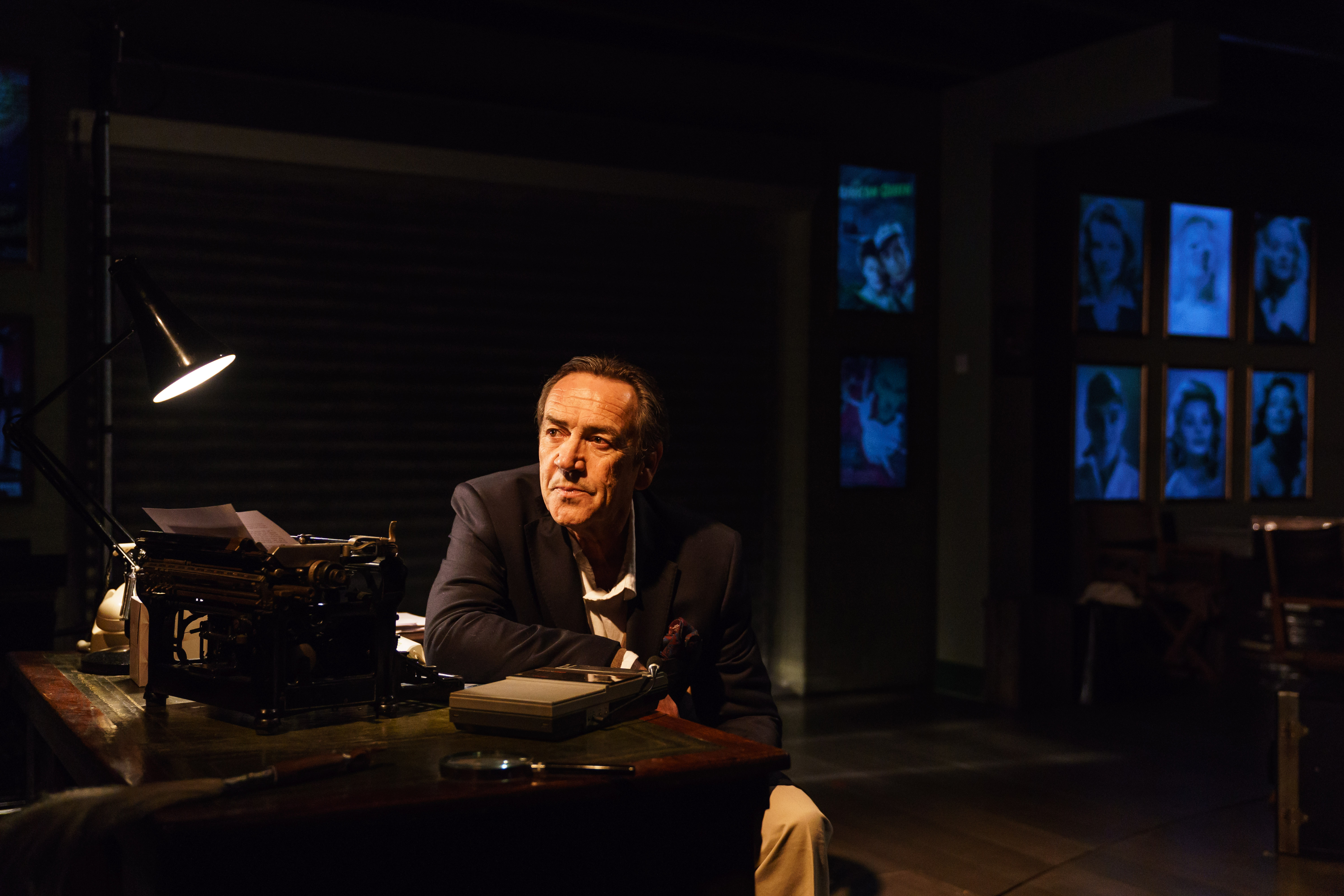 "I wasn't ready."
"That's why I took it."
Jack Cardiff was a British cinematographer, director and photographer. His career lasted through many decades, spanning from the development of cinema, to silent film, and through to the experimentation of using Technicolor. His best-known work is his influential colour cinematography used by directors such as John Huston and Alfred Hitchcock. Cardiff's life is reviewed in Prism, playing at the Hampstead Theatre.
Gorgeous photographs of Marilyn Monroe, Audrey Hepburn and Marlene Dietrich hang around the garage, and an expensive camera is held up on a stand. There's a problem though; the device doesn't work, as it's missing a vital component, the prism. The prism is a miracle of light, and an object that splits this light into a rainbow of three colours, creating a Technicolor fantasy.
The Hampstead always impresses with its technical capabilities, and Tim Shortall's design particularly so. Not only is it visual, but incredibly practical. Set pieces are removed without it being distracting, as the garage turns into a jungle swamp (during the filming of The African Queen) within moments. Shortall's projection of the swampland gives a clear indication of the setting, whilst also being aesthetically exciting.
Written and directed by Terry Johnson, the play cleverly weaves together two time periods: the Fifties and present day. Despite not much happening in terms of dramatic action, the text is full of light-hearted motifs and one-liners, keeping the audience engaged. However, Prism also packs a real punch, as it deals with an illness currently effecting a lot of people: dementia.
Suffering from the disease, Jack doesn't know who he is or who his family are. His son Mason (Barnaby Kay), has requested he write a memoir, however Jack only seems to remember the past without its glory. Riddled with anxiety over the task, he is supported by a carer (Rebecca Night). As Jack, Robert Lindsay gives a masterclass in stage acting. The comedy lands at all the right points and his full embodiment of every Cardiff trait is surreal to watch.
While Lindsay's performance is captivating throughout, his interactions with his wife Nicola, played by Claire Skinner, are some of the most exciting. Skinner effectively puts across the pain she is feeling, and it's clear that Nicola has been mourning the loss of her husband for quite some time.
In the second act we rejoin our characters at their film location. The boys drink martinis and play cards, whilst the ladies swat away flies. Skinner, Kay and Night all impress as they swap to American accents, and this scene plays a vital part in stopping the overall production becoming too glum.
Prism teaches its audience a lot about the film industry, however more importantly, it teaches us about life itself. Life isn't like the movies. It's temporary, whereas film lasts forever. Delicate performances and attentive direction make this play a must-see.
Prism at Hampstead Theatre until 14 October
Photo credit: Manuel Harlan