Click Here for More Articles on WICKED
BWW Interview: The Cast of WICKED Share Why They Love the Show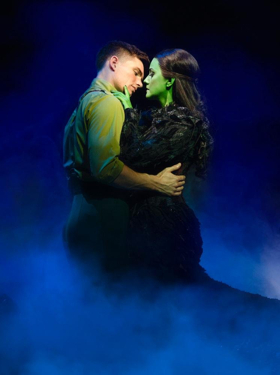 Twelve years after landing in London's West End, Wicked continues to delight audiences with the tale of what happened before Dorothy landed in Oz.
The cast and creatives share with BroadwayWorld how they first fell in love with the show and why they think it's still playing eight gravity-defying shows a week.
Alice Fearn, currently donning the green face paint as Elphaba, thinks the production value is what has made Wicked stand the test of time. "You'd think after 12 years something would look dated or drab, but I think this show has done the opposite.
"They really push the boundaries of costume. Every year a new cast comes in and I think each costume seems to have a new glow about it. I think that's really amazing.
"I also think it's spectacularly written, so you can't do it wrong really. The music, the set, the costumes, the energy will always be there, so all you've got to do is play the role. I don't think it's got to the point where it's lost anything over the years for that reason. If you get the right cast, they'll tell the story and it will never feel like it's old."
London's current Fiyero, David Witts, thinks Wicked in itself has changed the industry standard. "It's such a cool show. For me, it has changed musical theatre, especially in terms of what is being asked of you as a performer.
"Fifteen years ago, when Idina Menzel took on this role [on Broadway], she was probably one of the only people who could sing it.
"Because the show has been so successful, it's actually changed what people need to be able to do coming out of drama school. No one used to be able to do this, and now everyone focuses on that top belt range. It's completely changed musical theatre."
Chris Jarman, who plays Dr. Dillamond, has been "a fan of the music for a very long time. It's just sublime. The orchestrations! Alex Lacamoire and Stephen Oremus are just wonderful.
"I'd worked with [Stephen] before on Book of Mormon, so I had an impression of his ability to create these incredible vocal sounds, tingles and effects. That's probably what drew me to the show.
"It's such a good story. The book is so strong. The themes are relevant and, what I find really wonderful about it is that, it has a way of playing to so many levels so effortlessly. That's so rare to find."
Melanie La Barrie is enjoying her role "encouraging talent" as Madame Morrible, and agrees that the writing at the heart of the show has led to its success. "It's a seminal story. It's an important story. It's a story about acceptance and self-acceptance. It's that age-old thing that we grow up and we try to fit in and find our place in the world.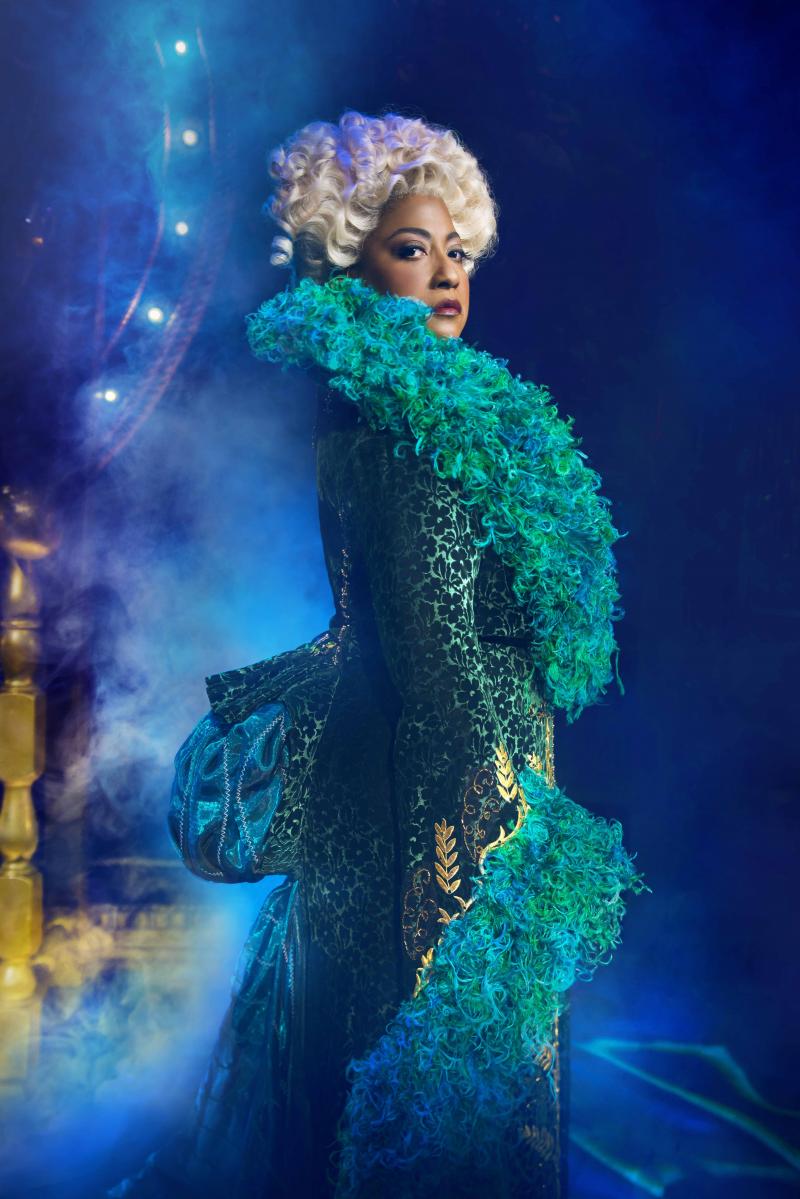 "Specifically, it's women standing in their power and finding their place in the world, using their voices for good things leading to freedom for other people; to ask 'Why is my difference so frightening to you?'.
"I think that was needed in the West End at that time. It gave people what they didn't know they needed."
The Apollo Victoria's resident munchkin, Boq, played by Jack Lansbury, has been a fan of the show for a long time. "Growing up, I was into musicals as a kid and loved performing in theatre. We are quite a performance-based family.
"It's always been a show that we listened to and sang along to at home. I have vivid memories of doing [Wicked] at home and just loving every part of it. I think it's every musical theatre performer's dream job. It's such an amazing show. It's always been a goal of mine to be in it."
Regarding the show's longevity, Lansbury thinks "the story is amazing and, even now, it's still relevant. The music is stunning. The two witches have always been unbelievable. To have two female parts that are so strong, driving the musical, is rare and outstanding."
Michael McCabe, UK Executive Producer of Wicked, had a profound experience watching the show on Broadway. "I saw it in previews in New York, without any thought that there was going to be this journey ahead of me.
"I had this extraordinary experience in that theatre. As much as the show itself is an extraordinary experience, so was the audience's reaction to it. That's the thing that made me think 'This is very different'. People were being openly emotional - it was pretty special. That was the moment when I thought 'If this ever comes to London, I want to be part of it'."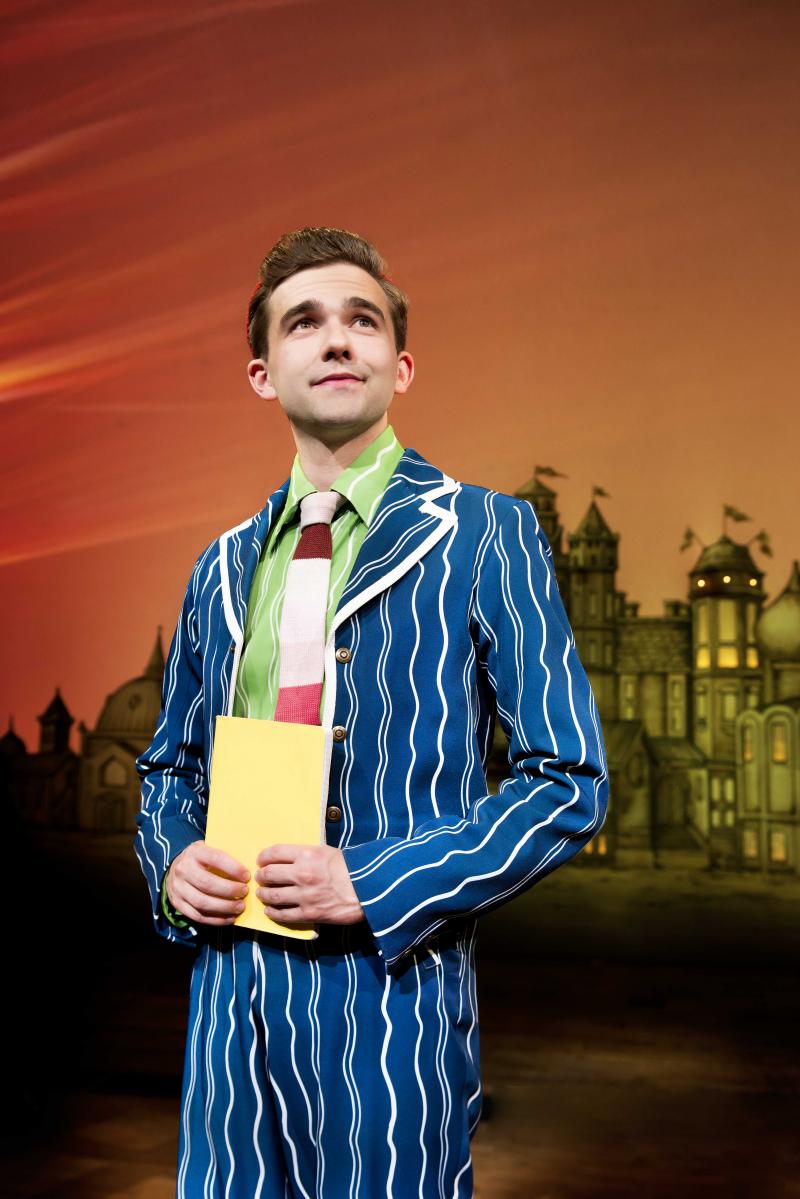 McCabe agrees with many of the cast that "ultimately it's the story at the heart of the show. Something has touched a nerve with the public, in a way that perhaps nobody saw coming.
"The fondness for The Wizard of Oz is seemingly still a reason why people are coming every day, and this whole notion that there's another story before The Wizard of Oz happened.
"We're in an era of prequels. There's a heightened interest in what happened and how these characters get to this place. You have these familiar characters but the whole story is unexpected. I think that generally people are taken by the idea that you come thinking you know a story and leave having been told a whole other one.
"Combined with these incredible songs, which are storytelling songs, all there to further the story, the whole spectacle of the thing combines.
"The heart of the story is about two women, and that aspect of Wicked seems to resonate more as every day goes by and not less. It still feels timely, and long may that continue. Politically, this was written in a very different era, but again the politics of it resonate again every day.
"You watch people coming to the show. Sometimes they're just coming to Wicked with a friend, and suddenly that whole emotional connection thing comes, or they're just coming for the first time and have no idea what to expect. All of that!
"The crux of these things is you can't be a long-running musical unless people want to come more than once. We've just been extraordinarily lucky in that people come back over and over again and they want to share the experience they had with other people."
With the Broadway production celebrating 15 years at the Gershwin Theatre this month and a much-anticipated film release in 2019, the future is looking "phosphorescent" for Wicked.
Wicked is currently booking at Apollo Victoria Theatre until 25 May, 2019
Photo Credit: Darren Bell

Related Articles