BWW Interview: Adrian Lester Talks TRAUMA
Adrian Lester stars opposite John Simm in new psychological thriller Trauma, as - respectively - a top surgeon and the father of a boy who dies after an unsuccessful operation, and who holds the surgeon responsible. Following a hit run on ITV, Trauma premieres in the US on BritBox tomorrow.
What first attracted you to Trauma?
It was Mike Bartlett's writing. It's the kind of script that you just have to read as quickly as possible, and I immediately thought "I don't think I've read a script so well constructed". Every act break, every end of an episode, the way information is doled out - it's all so finely tuned. The tension is palpable.
I've since had friends who are watching it calling me up, shouting "Why didn't you do X or Y?!" That's when you know this is fantastic telly - it's thought-provoking, and it makes you worried for the characters. You come to care about them all.
Tell us about your character, Jon Allerton
He's a senior trauma surgeon, and he works at a big London hospital. He's very successful in his profession, affluent, and he has a family. He worked hard to make a great life for himself.
The drama hinges on this one human moment when he might have made a mistake. Did you speak to surgeons about that kind of pressure?
It's interesting talking to people in the profession who deal with life or death moments of crisis, because what the public wants and expects is absolute, crystal clear, by the book, every time - and what they actually get is moments of genius, but also a tired, preoccupied human being. Someone who might be worried or question themselves, constantly trying to make sure they do the right thing.
Was it a challenge practically to portray a surgeon?
I talked a lot to Chris Peters, our medical consultant on the show. Chris came up with the idea of exactly what would happen at each point, where the body would be, how the operating room is arranged, all of those details. And also my father-in-law is actually a retired surgeon - he was very clear about it feels to deal with people who are worried and upset, and how you try to do your best for them in a professional way.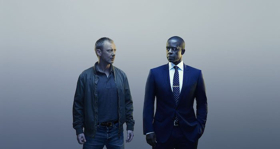 Does a surgeon need a level of arrogance?
I would say the major characteristic that has to come across is self-belief. That can read as smugness, which is part of what plays out in the drama, but it's necessary to carry out this very difficult job.
Had you worked with John Simm before?
I hadn't, but we've definitely come away saying we'd love to work together again. We're both the kind of actor who believes in a peaceful set and giving one another space to do the job when it comes to the big emotional moments.
We're also from the same kind of working-class background, but working in a middle-class profession. His character Dan, how he feels this trauma and won't let it go, his reaction to the death of his son, it proves to him in some profound way how little he and his son matter to society - how they don't have the power to do anything meaningful or protect themselves.
It taps into something many people in Britain today feel that they've lost or are losing, and are trying to keep hold of - that sense of other people with money, or of another class, having more control over your life than you do, and that your voice isn't being heard. We discussed that a lot - why Dan takes things so far, what's fuelling him.
As a parent, did you find some of it hard to play?
Every parent, this is their nightmare. So many people have said they found it difficult to watch. It's your fear when your children go out - it's why we say "Give us a call when you get there, come home safe". John has a son around the same age as Dan's, so there were times he was acting stuff that was really quite painful.
For me, I had to learn lots of details for the surgeon aspect - making sure my hands look right, that I look like I belong there - but the other stuff, being a husband and a father, that's just my life. I connected with that immediately.
Some of the themes of the series feel quite elemental - justice, vengeance
The great stories are always the old ones - they never change. I remember watching kung fu movies as a kid. They always began with "You killed my father", and then that fight for vengeance. Yes, it is elemental drama. It's powerful. You don't have to spend much time establishing things like the parent/child bond - you know it, it's fundamental.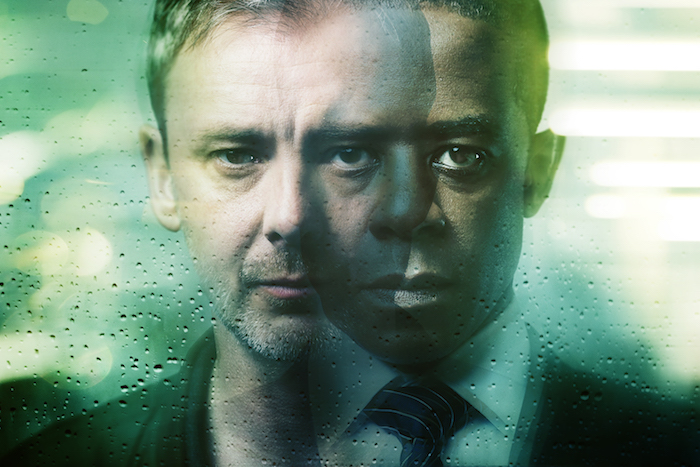 Does it make a difference doing TV written by a playwright?
It's interesting, now we have these huge TVs with wonderful sound and so on at home, we're awash with wonderful dramas from so many different sources that you can sit and enjoy with family or friends, and explore characters over two years via really sharp writing.
Playwrights are discovering you can bypass the shorthand of cinema and really explore a situation, ramp up the pressure, over several hours of telly. It's a very exciting time, and a great pleasure for actors like myself to have writing of this quality and also be able to connect with all these viewers in their living rooms.
Any plans to return to theatre as well?
There's an idea I can't quite talk about yet - I'm desperate to do it, but the rights are up for grabs! I'll just say it's something a little lighter.
I'm also working with the Old Vic on their One Voice season. It's speeches about key moments in British history, and I'm planning to direct one about the NHS - I might perform it too. My wife Lolita Chakrabarti is curating the season.
What does the NHS mean to you?
Well, half my family works for it! They're very proud to have the skill to do that. And recently, when you see people walking into work through the snow, you see the absolute dedication. I have a lot of respect and love for NHS workers.
So this One Voice piece really is a labour of love. We all know there are problems, but I don't think we should throw the baby out with the proverbial bathwater. The NHS needs progressive help. I hear politicians talking about "We want a great workforce" and so on - well sure, but there are a lot of people who don't earn that much. You can't ask them to pay again for healthcare as well.
And you've also recently worked with another theatre-maker on screen - Josie Rourke's Mary Queen of Scots film. How did you find that?
It's Josie's first feature of course - a big, big project. I'd never worked with her on stage, but she was lovely to work with on set. Now, because we get so much screen drama shown to us, I think it's getting easier for stage directors to transition into screen work - and there are so many more avenues.
That means we reap the benefits of someone like Josie or Mike bringing incredible skill and experience, honed in years of theatre, to the screen. And in the case of Trauma, we get a really intelligent, gripping thriller that opens your eyes to different people in society and is empathetic towards both sides.
Trauma premieres on BritBox on 14 March
Related Articles View More UK / West End

Stories

Shows
Marianka Swain is the UK Editor-in-chief of BroadwayWorld. A London-based theatre critic and arts journalist, she also contributes to several other outlets, including the Ham (read more...)