DPE Commends Biden Declaring October National Arts And Humanities Month, Reestablishing The Committee On Arts And Humanities
President Biden has released a proclamation declaring October National Arts and Humanities Month for 2022.
President Biden has released a proclamation declaring October National Arts and Humanities Month for 2022. Additionally, President Biden has issued an executive order to promote the arts, humanities, museum and library services by reestablishing the President's Committee on the Arts and Humanities and directing cooperation among Federal agencies and offices.
DPE President Jennifer Dorning released the following statement in response to President Biden's arts and humanities proclamation and executive order:
"I am thrilled President Biden is again recognizing the importance of the arts and humanities to both America's society and economy in his proclamation on National Arts and Humanities Month in October, and for issuing an Executive Order on Promoting the Arts, the Humanities, and Museum and Library Services.
An executive order on the arts, humanities, and museum and library services is welcome news for the members of many DPE affiliate unions who play an essential role in powering this sector. Specifically, union creative professionals make art on stage, on screen, in the recording studio, and behind the scenes, while museum and library union professionals provide the public with access to and information about the world around us. Building out a national strategy to advance the arts and humanities will have real value for these professionals, the American public, and local economies who benefit from the sector's positive economic spillover effect.
The arts and humanities are responsible for more than five million jobs and over four percent of the United States' GDP. Support from the National Endowment for the Arts (NEA) and the National Endowment for the Humanities (NEH) is critical to ensuring these jobs provide creative professionals with a family-supporting living in every state, and that all Americans can access artistic and educational content. DPE and our affiliate unions are committed to funding the NEA and NEH at $331 million each, or $1 per capita to expand employment opportunities and community access. Additionally, DPE is dedicated to fostering a more representative arts and humanities sector by continuing to advocate for policies aimed at creating diverse talent pipelines and incentivizing diversity in hiring in creative industries.
President Biden's executive order also reestablishes and renews the President's Committee on the Arts and Humanities, and I urge him to ensure that union arts and humanities professionals have seats on this important advisory committee.
DPE applauds the Biden-Harris Administration's recognition of the arts and humanities, and remains deeply committed to helping continue its efforts to lift up and build out this important sector."
The Department for Professional Employees, AFL-CIO (DPE) is a coalition of 24 unions representing over four million professional and technical union members. DPE affiliate unions represent professionals in over 300 occupations in education and healthcare; science, engineering, and technology; legal, business, and management; media, entertainment, and the arts; and public administration.
More Hot Stories For You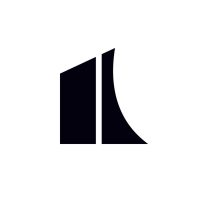 Slovo Theater Group, Matt Braunger & More Announced for The Kennedy Center Millennium Stage December Schedule

November 23, 2022

Millennium Stage will offer free live community performances, streamed live, plus online programs and film screenings, Wednesday–Sunday each week throughout our campus.
---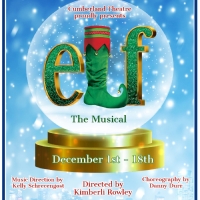 ELF THE MUSICAL to Close Out Cumberland Theatre's 34th Season

November 22, 2022

The Cumberland Theatre will conclude their 34th season of entertainment with the holiday show Elf the Musical opening on December 1st and running through December 18th.
---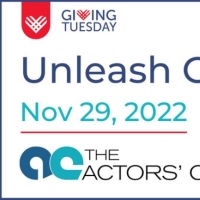 Celebrate Giving Tuesday With The Actors' Center

November 22, 2022

On November 29, The Actors' Center will join millions around the world in celebrating GivingTuesday, a global generosity movement that unleashes the power of people and organizations to transform their communities and the world.
---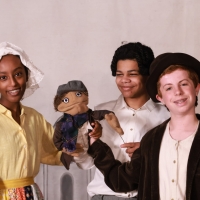 Traveling Players Presents COMMEDIA CHRISTMAS CAROL Next Month

November 22, 2022

Tickets are now available for Commedia Christmas Carol, which runs Fridays–Sundays, Dec. 2- Dec. 11  at Traveling Players Studio in Tysons Corner Center.  Performed by Traveling Players middle and high school students, the play is a new imagining of Dickens' classic ghost story, a perfect holiday treat for the whole family! 
---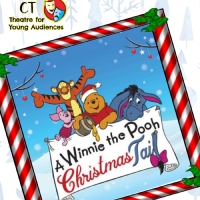 A WINNIE THE POOH CHRISTMAS TAIL is Coming to Cumberland Theatre This Week

November 21, 2022

The Cumberland Theatre will be presenting A Winnie the Pooh Christmas Tail this weekend for a limited run of four performances. The show is part of the CT's Theatre for Young Audiences initiative and is approximately 40 minutes in length making it ideal for families with young children.
---