Click Here for More Articles on Women in Theatre
BWW Interview: Hilary Bettis of QUEEN OF BASEL at Studio Theatre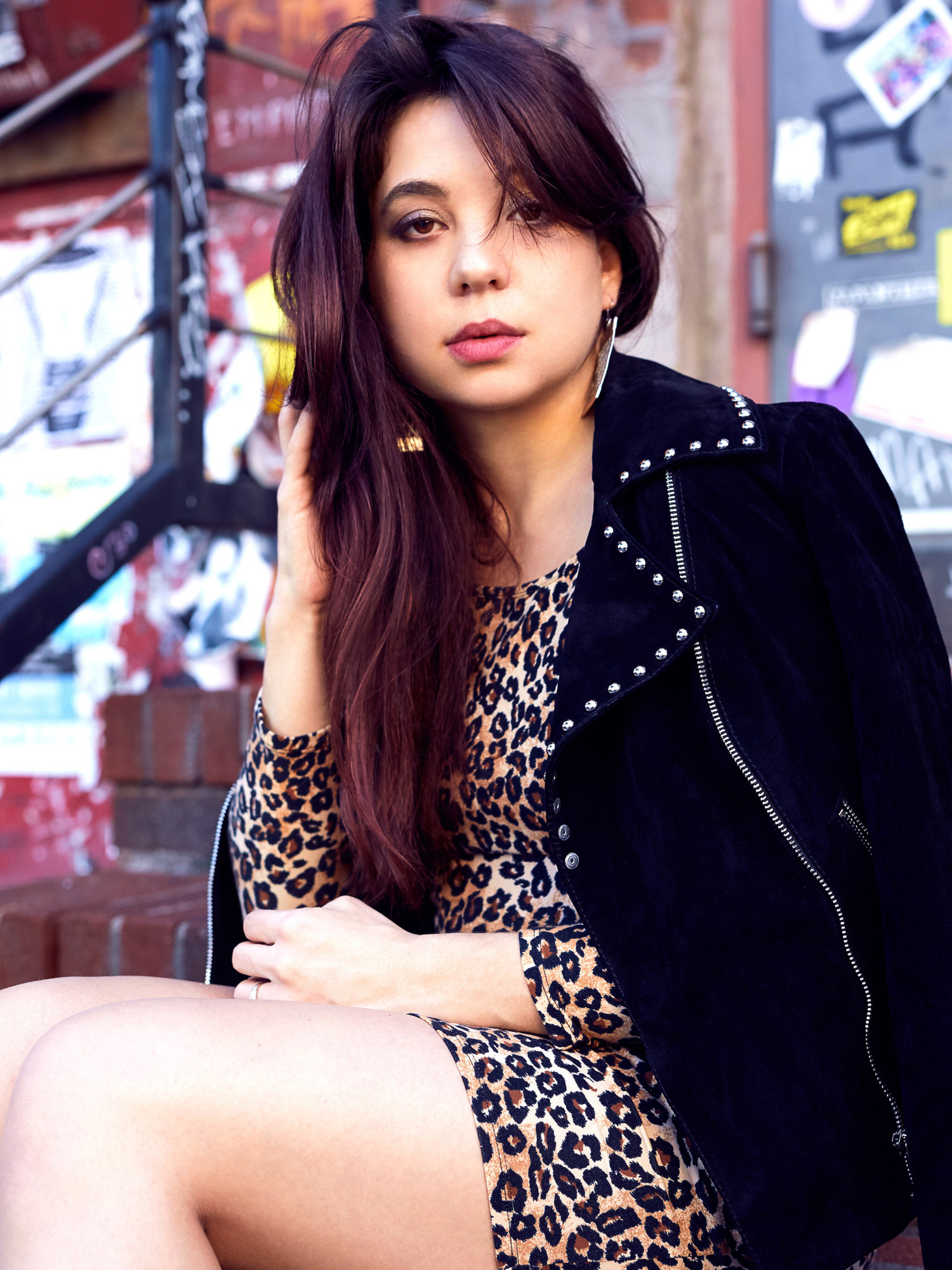 It was only a matter of time before a Hilary Bettis play received a full production in DC. Her work has brought her to Orlando Shakes PlayFest, Bay Area Playwrights Festival, O'Neill National Playwrights Conference, New York Theatre Workshop, Cape Cod Theatre Project and La Jolla Playhouse, among many, many others. She is one of the newest members of The Kilroys and was a writer for FX's The Americans. In her Artistic Statement, she tells us that "through Story we can climb inside others' lives, and quite possibly find understanding, empathy, unity and forgiveness." Her plays - which include Alligator and The Ghosts of Lote Bravo - reveal a writer who cares deeply about the possibility of change through human interaction.
Queen of Basel, a Miami-set adaptation of Strindberg's Miss Julie, is receiving its World Premiere at Studio Theatre on March 6th. And on March 4th, Ms. Bettis will attend the Susan Smith Blackburn Prize ceremony as a finalist. This interview took place over e-mail the weekend before the ceremony. Special thanks to Mike Fila, Associate Director of Marketing & Communications at Studio Theatre, for helping to conduct this interview.
Queen of Basel is subtitled "an unapologetic response to Strindberg's Miss Julie". What is your relationship to that play, and what was the adaptation process like for you?
My first reaction to Miss Julie was of intense rage and vitriol. Strindberg clearly viewed women through the Madonna/Whore paradigm with no other consideration. John was afforded some complexity, though Strindberg saw "raw masculinity" as the ultimate power. I wanted to subvert this at every turn by giving Julie and Christine rich lives and backstory that fuels their choices, while finding vulnerability and empathy in John's facade of masculinity. And Strindberg saw humanity as doomed from the start. Because I so fundamentally disagree with him, adapting this play meant finding my own voice within his structure. I kept what served that, and unapologetically threw out what didn't. The play has really become a story about the cycles of trauma we pass from generation to generation, person to person, and if we can face our trauma, our own pain, maybe we can heal.
Tell us a bit more about the three characters in the play - Julie, Christine and John. How are they similar and how are they different from their Strindberg counterparts?
On the surface, these characters are similar to the original. Julie is an heiress and represents the wealthy class, Christine is a waitress and represents the domestic class, and John is an Uber driver and represents the working-class. All three characters are ambitious, and all three are fighting against a system they feel trapped in. But beyond that, they diverge from Strindberg quite dramatically. They all have very complicated lives that have thrust them together by chance, and they're all desperate for love and intimacy. But unlike the original, my characters' journeys are of self-awareness, agency, and hope.
This play is set during Art Basel, a "weeklong party for the rich and famous" in Miami. This might be new to DC audiences - what do they need to know about Art Basel?
Art Basel is a privately owned, for-profit commercial art fair that takes place in Miami every winter. It's known for its ostentatious parties and obscene displays of wealth. Billionaires and celebrities flock to Miami every year to see and be seen, and are often dressed by fashion designers, showing of their latests pieces.
Describe the process of developing Queen of Basel at Miami New Drama, and what has changed as it debuts at Studio Theatre.
Michel Hausmann, Artistic Director of Miami New Drama and Venezuelan ex-pat, commissioned me to write a bilingual adaptation of Miss Julie for his theater. His goal was to bring diverse audiences together by taking familiar texts and using them to address specific issues facing Miami. I spent a month in residence, writing the first draft, then developed it all over the country, before returning to Miami last April for a development production. I learned a lot from that production, how the Spanish works, who these people are, how an audience views them. And while the play did very well, I knew there was a deeper layer I needed to explore. So day one of arriving at Studio, I did a massive rewrite. Because I have such an incredible cast and director, and Studio really trusts us, I was able to reimagine the play from scratch. John and Julie have changed dramatically, and I really wrote them with Christy [Escobar] and Andy [Lucien] in mind. I've brought in new pages almost every day, and everyone has been incredibly supportive and encouraging.
You recently won the 2019 Writer's Guild of America Award for your work on FX's The Americans. How has writing for television influenced your work for the stage?
Writing for TV has, hands down, made me a better playwright. In TV, nothing's precious. You have to be willing to constantly throw away and reimagine-and you have to do it on tight deadlines. I think playwrights sometimes can be really precious and write only when "inspiration" strikes. Writing TV taught me how to write when I don't feel like it, when it's the last thing I want to do. And I also learned how to be efficient with language. How to get subtext and turns to land with as little language as possible. If you're gonna make an audience sit through a monologue, it better be earned, or you'll put people to sleep.
What's the first play you ever wrote?
A coming-of-age play about two girls who run away from home and live on the streets of New York. It was pretty terrible.
Who are some of your biggest dramatic and literary influences?
Maya Angelou, Marsha Norman, Laura Esquivel, Virginia Woolf, Toni Morriosn. And I'm constantly in awe of, and inspired by, many of my contemporaries-Jen Silverman, Martyna Majok, Heidi Schrek, Jackie Sibblies Drury, Mfoniso Udofia... I think we're really in a golden age of playwrights, and everyone should be reading every writer on The Kilroys List.
Your plays have been workshopped and produced all over the country. Can you tell us about a few of your favorite productions?
Hands down, the best experience I've ever had in my career was at the Alley All New Festival this past January. José, who's directing this production, and I had a month-long, fully staged, workshop production of my immigration drama, 72 miles to go... First, workshop productions with designers never happens. This alone was an incredible experience and really allowed us to explore the play without the risk that comes with world premieres. We had a student matinee of all black and Latinx kids, most of whom had never seen theater, and they were the best audience I've ever had in my career. They laughed at everything, cried at everything, gave the play a standing ovation. We had a talkback at the end, and kid after kid talked about their own families or friends or classmates struggling with deportation.
It was just announced that your new play 72 miles to go... will receive its World Premiere at Roundabout Theatre in 2020. What can you tell us about it?
The play follows a family, separated by deportation, over a decade as they struggle to hold onto love, intimacy, and connection against the backdrop of changing immigration laws. Seventy-two miles is the distance between Nogales, Mexico and Tucson, Arizona, the physical distance that separates this family, but because of laws and status, it becomes impossible to bridge.
As of this writing, you're up for the Susan Smith Blackburn Prize. What are you most excited about going into the ceremony?
I've never been to London, so I'm really excited to get to be a tourist for a few days!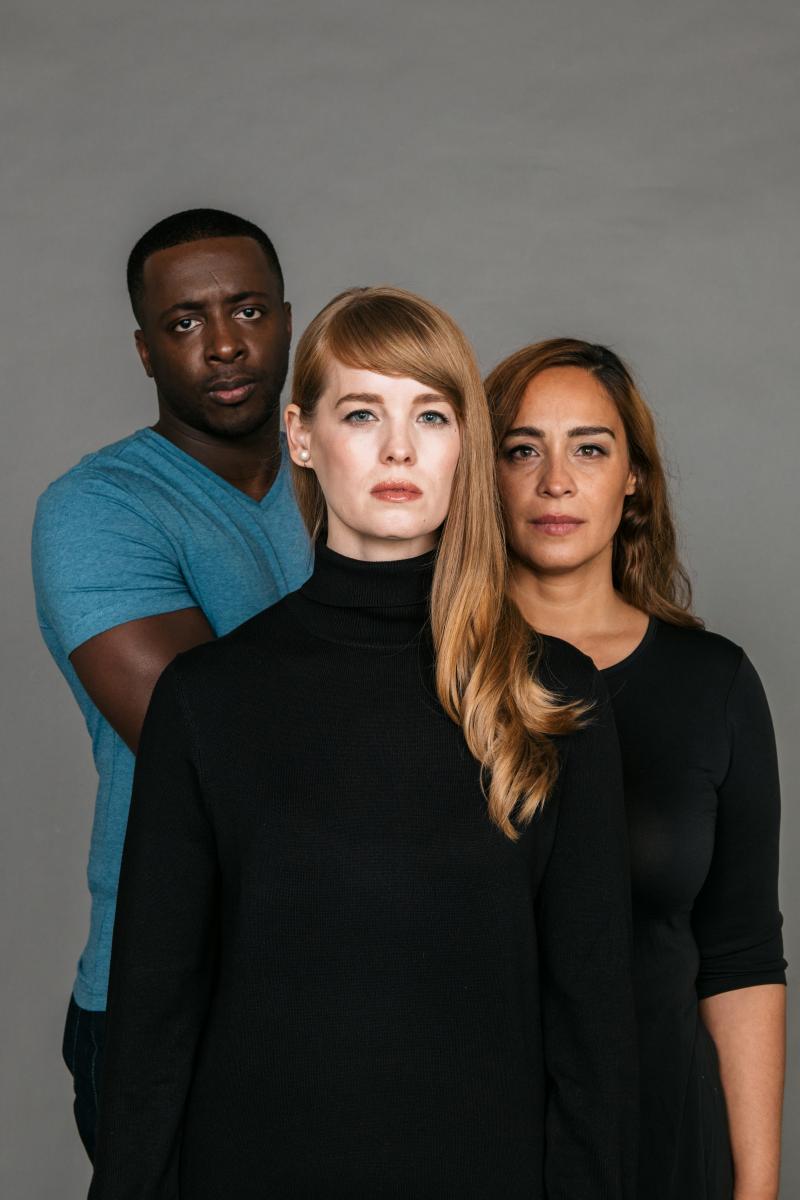 Queen of Basel opens March 6th and runs through April 7th at Studio Theatre, 1501 14th Street NW Washington, DC 20005. For tickets, visit Studio Theatre's website.
Related Articles