Canterbury's JGH Academy of Theatre Arts Announces 2022 Season
The Academy will present SHOUT! the Mod Musical and their 2022 Musical Theatre Showcase at Canterbury's stunning Malthouse Theatre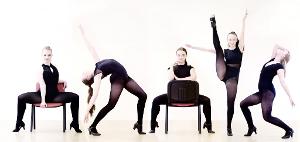 Canterbury's JGH Academy of Theatre Arts are thrilled to present their first season of live performances from their 2022 cohort featuring a mixture of continuing and graduating students. The Academy will present SHOUT! the Mod Musical and their 2022 Musical Theatre Showcase at Canterbury's stunning Malthouse Theatre, from 30 March - 1 April.
JGH Academy opened its doors in Canterbury last September (2021) to provide exceptional full-time vocational training in musical theatre performance in Kent, led by theatre producers Joseph Hodges and Jay Gardner and an incomparable faculty of performing arts professionals and boasts a whopping 45 hours of practical training per week!
From September 2022 they have three courses on offer for students aged 16+, a One-Year Intensive Course, a Two-Year Sixth Form Course (accompanied by a level 3 extended diploma) and a Three-Year Diploma Course (accompanied by a Level 6 Diploma.
Their patrons are Strictly Come Dancing Winner, Joanne Clifton, and Olivier Award-Winning Actress, Jenna Russell, both of whom have scholarships named after them. Layton Williams, who is a friend of the academy, also has a full scholarship named after him which is still available to one lucky male identifying student for September 2022 admission. All scholarships are awarded via their free application / audition process which can be found on their website, www.jghacademy.co.uk/apply.
Tickets for SHOUT! and their Musical Theatre Showcase are available via the Malthouse Theatre website, www.malthousetheatre.co.uk.