BOB MARLEY ONE LOVE EXPERIENCE Extends in Toronto Due To Popular Demand
The experience now runs through October 23rd.
Following eleven successful weeks in Toronto, the Marley family in conjunction with Terrapin Station Entertainment and Lighthouse Immersive, have announced that the acclaimed Bob Marley ONE LOVE EXPERIENCE currently open at Lighthouse Immersive Artspace at 1 Yonge Street, is being extended to October 23rd due to popular demand. The North American premiere of this unprecedented experience is presented with the support of the Toronto Caribbean Carnival, which celebrated their triumphant return this summer. The exhibit must close October 23rd to travel to its next destination.

A unique multi-room exhibit that brings together original art, music, and immersive, experiential rooms, Bob Marley ONE LOVE EXPERIENCE showcases previously unseen Marley photographs and memorabilia while taking audiences on a journey through his lifestyle, passions, influences, and enduring legacy. Moving through six distinct spaces in the exhibit, visitors will venture through the One Love Forest, visit the Soul Shakedown Studio, and delve into a multi-sensory celebration of one of the world's most beloved and unifying musical and cultural figures in this unique exhibition.

The exhibit first opened in Toronto on June 30th, attended by many Marley family members including his eldest daughter, Cedella Marley.

"We love Toronto and the Toronto fans, and we had a blast celebrating our North American premiere here back in June," says Cedella Marley. "We had a feeling Toronto would be the perfect city for this experience and are so thrilled that audiences have been falling in love with One Love!"


"Toronto was our second stop with this exhibit after our World Premiere in London and it has not disappointed," adds Jonathan Shank, CEO Of Terrapin Station, and director and producer of Bob Marley ONE LOVE EXPERIENCE. "It's been thrilling to see fans coming together to enjoy the exhibit and reconnect with the positivity and love that Bob stood for, especially the large and rich Caribbean community Toronto has."

Lighthouse Immersive producer Corey Ross adds, "It has been so rewarding to continue to extend the type of programming we offer at Lighthouse Immersive with this innovative and exciting exhibit - it has really wowed our audiences and brought amazing new audiences through our doors. We are really pleased to be able to offer the experience for a few more weeks."

In Bob Marley ONE LOVE EXPERIENCE, fans venture through the exhibition, greeted by different elements of Bob Marley's multi-faceted life. First up, the One Love Music Room commemorates Bob Marley's achievements through accolades and giant art installations, including a massive wall-sized portrait of Bob Marley by the internationally acclaimed Mr. Brainwash. A multi-sensory experience is discovered in the One Love Forest, and at the heart of the exhibition fans can honor and rejoice in Marley's musical catalogue at the Soul Shakedown Studio - a live listening experience meets virtual concert. The Beautiful Life area allows fans to delve deeper into Marley's other personal joys, from football to family whilst the Concrete Jungle and Fan Art Exhibition is anchored by more world-famous artwork by Mr. Brainwash. Fans can also submit their Marley and One Love inspired art to be included in the exhibit at Lighthouse Immersive Artspace. To submit artwork for consideration within the exhibition, please visit: www.bobmarleyexp.com. Finally, audiences will discover The Next Gen Room celebrating Bob's family and legacy through the next generation.

Bob Marley ONE LOVE EXPERIENCE is produced by Terrapin Station Entertainment in conjunction with the Marley family and presented in Toronto by Lighthouse Immersive with the support of the Toronto Caribbean Carnival. The exhibit will now run to October 23rd at Lighthouse Artspace Toronto, at 1 Yonge Street.

Tickets for Bob Marley ONE LOVE EXPERIENCE begin at $29.95. For more information, visit www.bobmarleyexp.com and follow @bobmarleyexperience on Instagram and Facebook.

More Hot Stories For You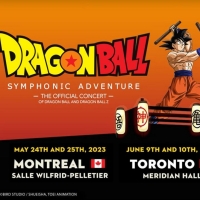 Tickets Now On Sale For The Canadian DRAGON BALL SYMPHONIC ADVENTURE Concerts 

December 2, 2022

Tickets are now on sale for the official "Dragon Ball Symphonic Adventure" concerts coming to Canada in 2023. Attendees will relive the storylines of both the original "Dragon Ball" and "Dragon Ball Z" TV shows on screen in high-definition with fellow fans, while experiencing the music of both TV series powered by a renowned 60-person orchestra and the music of legendary Japanese composer Shunsuke Kikuchi.
---
COC Celebrates Return To The Stage With Sold-Out Shows And Revitalized Programming

December 2, 2022

Canadian Opera Company's 2021/2022 season was marked by sold-out shows, an average mainstage attendance capacity of 94%, and impressive growth in the company's online community as reported yesterday by COC Board Chair Jonathan Morgan and COC General Director Perryn Leech.
---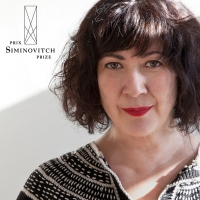 The Siminovitch Prize Announces Winner For 2022, Marie Brassard

December 2, 2022

Montreal-based director, artist and author Marie Brassard is this year's winner of Canada's most generous theatre award. For over two decades, the Siminovitch Prize has celebrated groundbreaking theatre artists whose work has strengthened the Canadian theatre landscape and advanced the art form. Marie Brassard, the 23rd Siminovitch Prize Laureate, has chosen Philippe Boutin as Siminovitch Prize Protégé. 
---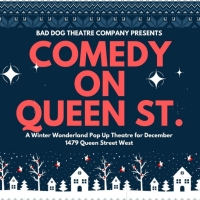 Bad Dog Theatre Company Presents COMEDY ON QUEEN STREET, A Winter Wonderland Comedy Pop- Up To Celebrate The Holiday Season

December 1, 2022

The Bad Dog Theatre Company present Comedy on Queen Street, an electrifying new winter wonderland comedy pop-up theatre to celebrate the holiday season from December 1st – 30th at the Assembly Theatre (1479 Queen Street West).
---
Stratford Festival's New Digital Offering to Provide Powerful Arts Education Resources

December 1, 2022

The Stratford Festival is releasing new on-demand programming that speaks to the needs and desires of young people today and the diverse and dynamic curriculums in Canada's classrooms – all easily streamed from school or home.
---