Carrollwood Players to Present CALIFORNIA SUITE, 10/23-11/14
Four diverse and entertaining stories are presented in the Carrollwood Players Theatre production of Neil Simon's California Suite, at 4333 Gunn Highway, Friday, October 23 through Saturday, November 14 with performances Friday and Saturday at 8 pm and Sundays at 3 pm.
The always witty, often insightful, and frequently hilarious vignettes center on guests at a posh Beverly Hills hotel.
The first segment features a divorced couple in an acrimonious meeting to determine who will get custody of their daughter. In the second episode, poor Marvin, in town for his nephew's bar mitzvah, must explain to his wife, as only a Neil Simon character can, the existence of a very drunk prostitute in his room. In yet another story, we learn that the best laid vacation plans of two couples can go riotously awry. And finally, a pair of Hollywood stars are in town for the Academy Awards, as well as some amusing, eyebrow raising activities. From droll to funny to sidesplitting, California Suite is American theatre at its most entertaining.
The play, directed by Nancy Fueyo, stars Maryann Bardi, Bill Pandolfo, Randy Rosenthal, Karen Lorenzetti, Autumn Pandolfo, Petra Sussman, Jim Moss, Max Mantius, Scott Mosquera, and Brittany Kociuba.
Nancy said, "Our production of California Suite adds a modern twist to the classic Neil Simon comedy. Check in and check out the laughs, quick witted jokes and surprises that only a Simon comedy can provide."
Tickets, $20 for adults, $17 for seniors, students and military with valid ID, may be purchased online at http://carrollwood-players-theatre.ticketleap.com.
For more information, visit http://www.carrollwoodplayers.org.
More Hot Stories For You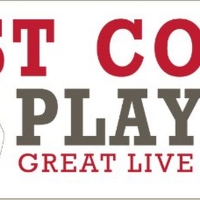 West Coast Players Presents HOW TO SURVIVE YOUR FAMILY AT CHRISTMAS

November 22, 2022

West Coast Players will present William Missouri Downs' How to Survive Your Family at Christmas, directed by Jimmy Chang, from December 2-11, 2022.
---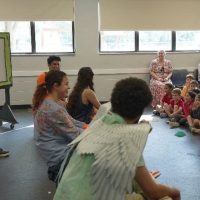 Hillsborough County Students Come to Tampa Theatre for American Stage Bilingual Kids Show

November 22, 2022

For many of the students coming to the Tampa Theatre for a field trip this December 5 and 6, Cinderella Eats Rice and Beans will be the first time they will experience live theatre. Not to mention, live theatre with an all-Latin cast speaking both English and Spanish. 
---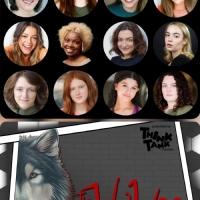 Casting Announced For THE WOLVES at ThinkTank Theatre

November 22, 2022

ThinkTank Theatre has announced casting for 'The Wolves', by Sarah DeLappe.  The play follows the experiences of nine teenage girls as they warm up for their Saturday morning soccer games. 
---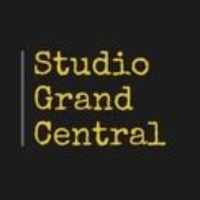 THE YEAR OF EXTRAORDINARY TRAVEL Comes to Studio Grand Central Next Month

November 18, 2022

At a cozy holiday gathering with 40 of her dearest friends (that's you!), Becca McCoy loads up the projector, but not for your typical vacation slide show – for a journey through a year of extraordinary travel.  In this new solo show, her real-life adventure of traveling somewhere every month for a year becomes a theatrical event - exploring relationships, how perspective shapes memory, and the pursuit of authenticity in life. 
---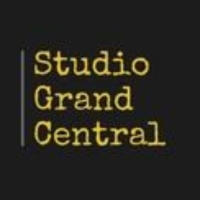 Celebrate the Season With Studio Grand Central's Ha-Ha Holiday Cabaret

November 18, 2022

Studio Grand Central has announced its Ha-Ha-Holiday Cabaret.  Local favorite Sydney Reddish, last seen in the smash hit Haunted Cabaret as well as Jobsite Theatre's production of Picasso at the Lapin Agile, joins our own Anthony Gervais accompanied by Chris Kinney for some classic holiday standards ranging from the naughty to the nice. 
---